You can build a DIY picture frame a million different ways. With the given steps here, you can easily frame anything (pictures, bathroom mirrors, printables–you name it) with your own picture frames, regardless of how big or small they tend to be! So pick up that photo and enjoy your stay here exploring the different frames you'd love to have or gift out.
Below you would find a list of 24 DIY picture frame ideas, all you have to do is go through the list and pick the DIY picture frame that best pleases you. Are you ready? Let's begin!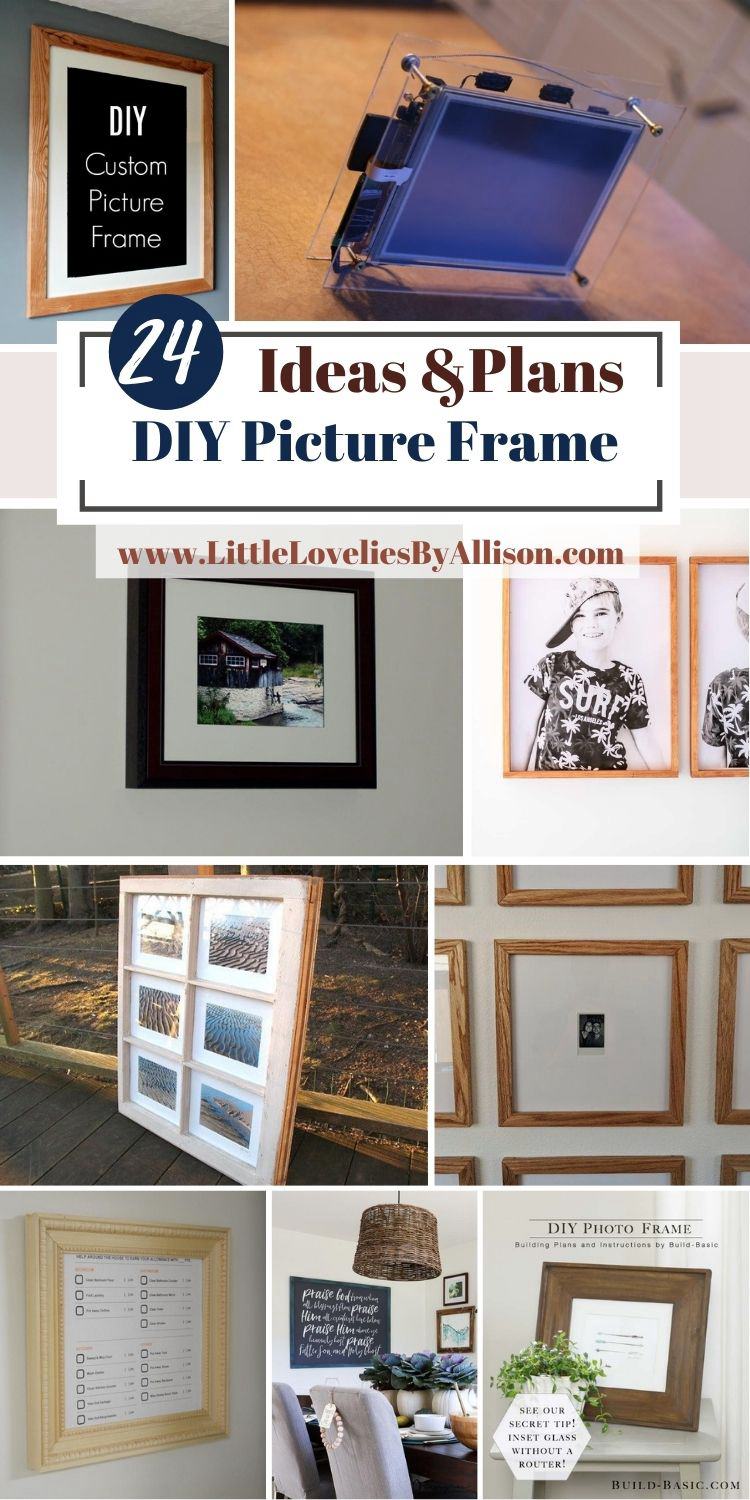 1. DIY Custom Picture Frame
So here's how to make a custom DIY frame to suit any picture or print you want. Be aware that the size of your frame will depend on the size of the picture you are framing and the size of the mat that you want. Get building with these materials; 1×3 board(s), dowels, dowel jig, clamps, drill, wood glue, miter saw, router, router bit, rabbeting bit, chisel, glass panel, picture mat, Exacto knife, picture frame tabs, ¼″ plywood or cardboard.
2. DIY Picture Frame Without Power Tools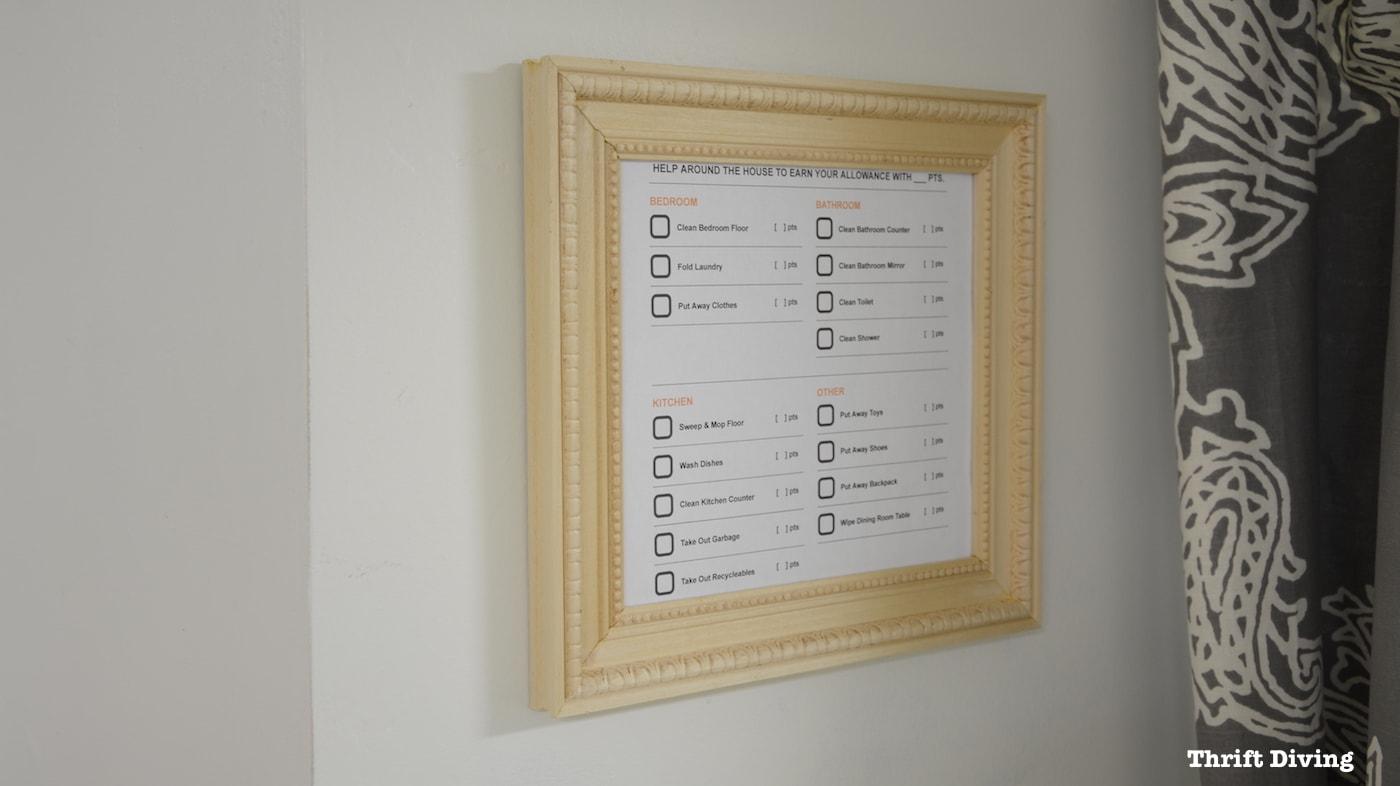 Picture frame molding is really great, that's because it's easy to make. It doesn't involve the use of any power tool so this is just perfect for you if you can't handle any power tool. So picture frame molding comes routed with a rabbet cut (in various depths), so all you have to do is cut the molding at 45-degree angles and your picture frame is done.
3. DIY Picture Frame Under $5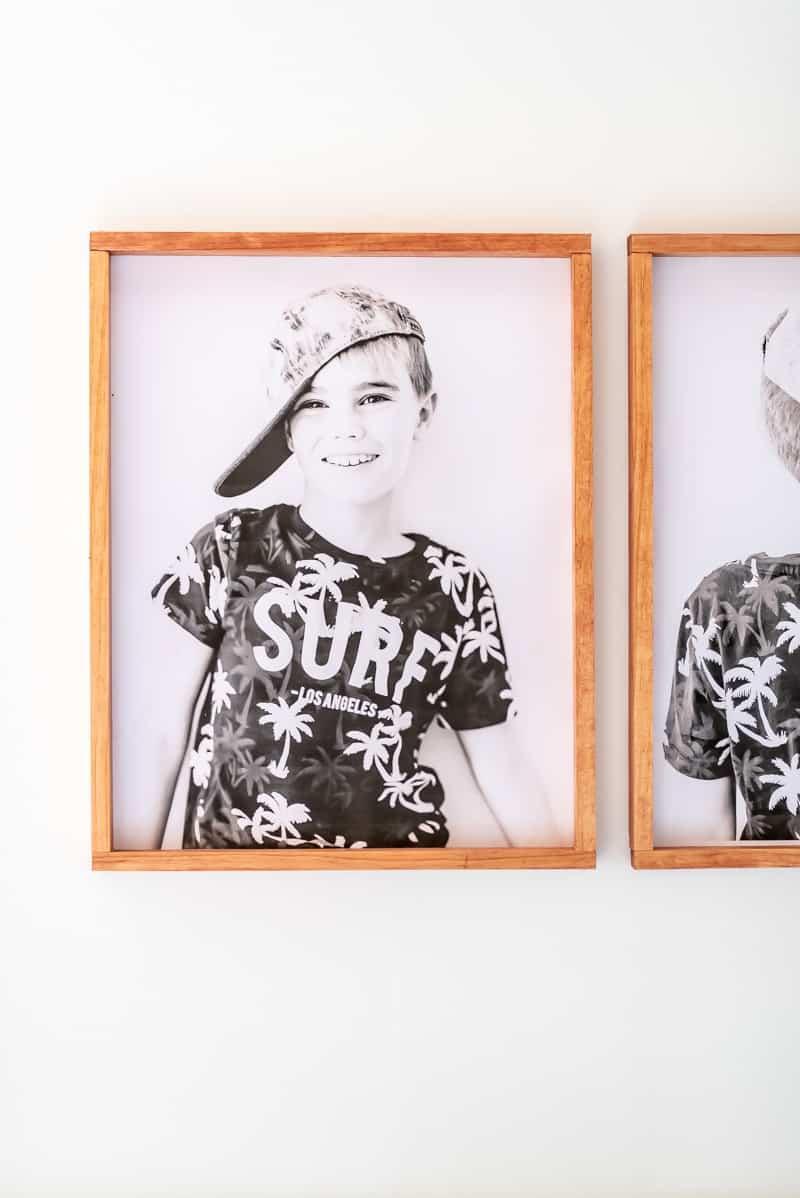 This is a simple DIY picture frame just anyone can do for themselves or probably gift it to someone with their best photos in it. With the four easy steps presented in this writeup, you can also get this done.
4. DIY Picture Frame Using Table Saw
You're going to be making a basic picture frame using a table saw or a miter. So gather the needed supplies to get this done, set up a miter gauge, and make rabbets. Glue frame together and reinforce miters. Cut the acrylic and matboard. Assemble your work and hang up.
5. How To Make A Picture Frame In 3 Ways
In this video walkthrough, you will discover how you can make a picture frame in three different ways. Progressing from a basic DIY using simple power tools to complex methods with large machinery.
6. DIY Picture Frame
So guys here's how to make a picture frame regardless of the size, whether big or small. For this project you will be needing; wood, black matte spray paint, wood glue, brad nailer, sponge brush, wood filler, miter box & saw, clamps, 220 grit sandpaper.
7. How To Build A Picture Frame
There are a lot of different photo frames you can build. What we have right here is fast, strong, and looks really amazing. Pay close attention to the procedures and your beautiful photo frame will be ready too.
8. DIY Picture Frame
This classy DIY photo frame is an easy-to-make project with a high-end look. This is made with wood and acrylic that gives it a classic finishing touch. The print is suspended between two acrylic sheets with dowels holding the acrylic sheets in place to extend the print out from the frame. This is a must-try.
9. Huge DIY Picture Frame
Making your own picture frame is much easier than you think or can ever imagine. It is also cost-friendly. Adhere to the steps strictly and this beautiful picture frame can belong to you also.
10. DIY Old Window Picture Frame
Buying a picture frame at the store doesn't add to the unique taste one will always want. But with a DIY you can have your personal touches attached too. So here's a picture frame made out of an old wooden window.
12. DIY Lego Picture Frame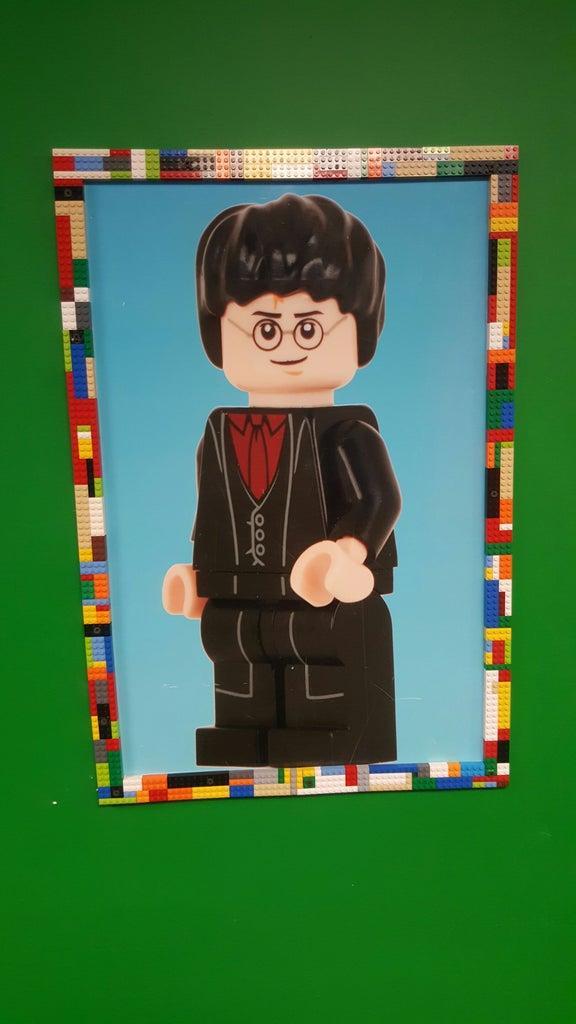 I'm pretty sure it will be quite surprising to know that you can now make picture frames with Lego. If your kids love Lego then why not gift them with this unique, pretty Lego picture frame?.
12. DIY Rustic Picture Frame
Using lumber and basic tools you can create this lovely photo frame too. With the right materials made available, you can get building as well. I assure you, you won't regret it, your results will come out just perfect for you
13. DIY Pallet Wood Picture Frame
You too can make this pretty DIY picture frame using pallet wood. Any other preferred wood of your choice is just fine. Use what suits you and what you can work well with. Cut your wood to shape and size. Sand the wood. Stain properly with any stain of your choice to suit your taste. Proceed to assemble other parts.
14. How To Make A Simple Picture Frame
Layout your wood and cut to size. Make sure that two opposite pieces are the same sizes, you can cut them together just to get more precision on the size. Cut a perfect 45⁰ angle on the ends. Make pocket holes and screw edges together. Voila! Your frame is ready.
15. How To Make A Picture Frame With Splines
This video will show you how to make your customized picture frame. This photo frame is made of wood and glass. Firstly, cut your wood to rough dimensions. Then cut out rabbets. Using a miter saw cut 45⁰ angle at the ends of the frame. Construct a spline jig, cut splines in each corner of the frame to make stronger joints. Apply finisher and you're done.
16. DIY Picture Frame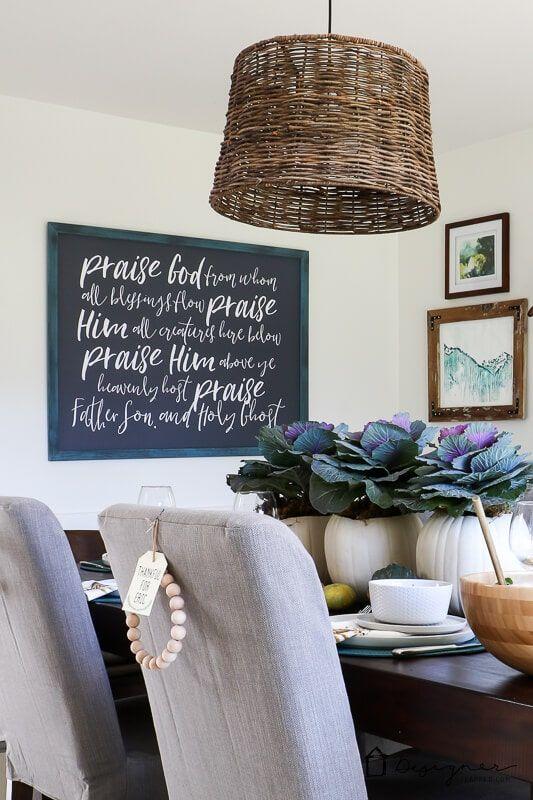 You might be experiencing difficulty locating your desired picture frame that you can afford, especially if it's a large framing you're on the lookout for. Here's how to make a picture frame without any power tool or even sawing.
17. How To Build A DIY Photo Frame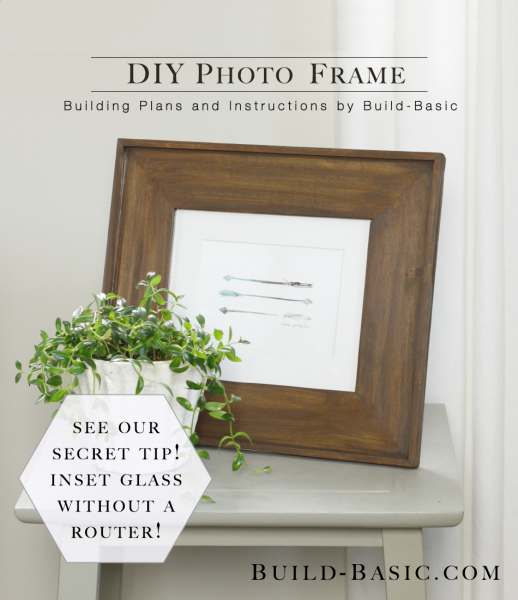 This is an easy do and a great beginner project. So you can create that classy and stylish picture frame just the way you love it hanging in your home, office, or workplace.
18. Homemade Digital Picture Frame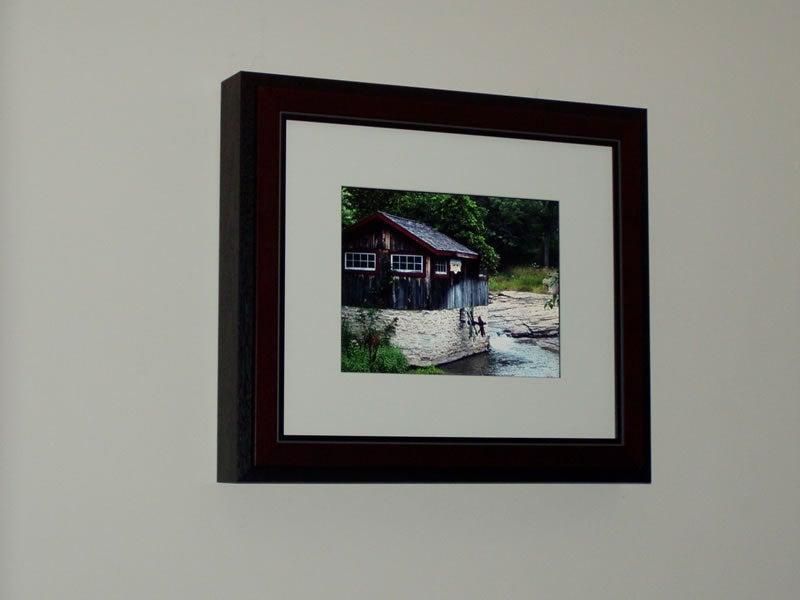 This project is awesome and really cool with its own complexities and technicalities. Just imagine a digital photo frame or we can say a mini-pc hanging on the wall where you can get it to display other stuff for you other than pictures.
19. DIY Wood Picture Frame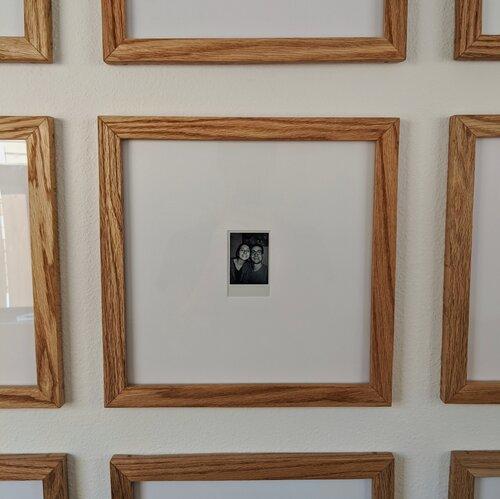 With the simple steps provided you too can have this all set up. You can get building using these supplies: Matboard, clear acrylic sheet, 0.125" thick, Red oak wood, wood glue, wood finish, finish nails, table saw, miter saw, hammer, sandpaper.
20. How To Make A Picture Frame From Scratch
Here's how to make your DIY photo frame from scratch using a hammer, protective glasses, nail punch, paper towels, dremo drill & bit, finishing nails, wood glue, and right foot length molding.
21. How To Make Modern Floating Frames
Instead of opting for that expensive floating frame at the store, do you know you can make yours in a more cost-friendly manner? Well, I'm here to tell you yes you can. These floating frames look very cool, professional, and modern. It is made by taking off the back of the normal frame and taping the photos directly to the glass. It's that easy.
22. DIY Cardboard Photo Frame
This is one of the most basic picture frames one can ever think of and it comes out really cool and amazing. I bet you'd want to give it a try. It's fast and easy. You can get it done in a couple of minutes. With A4 cardboard size, A4 transparency sheet, double-sided tape, 4cm width black tape, and photo or print of your choice, this can be made. It's a really seamless method.
23. DIY Cardboard Frames
Here's another basic way of having your frame done using cardboard and decorative paper. This project is budget-friendly, it's totally inexpensive and it can be made in a short while. No stress is involved. So using cardboard, glue, decorative paper, ruler, and scissors there no limit to what you can do here.
24. DIY Digital Picture Frame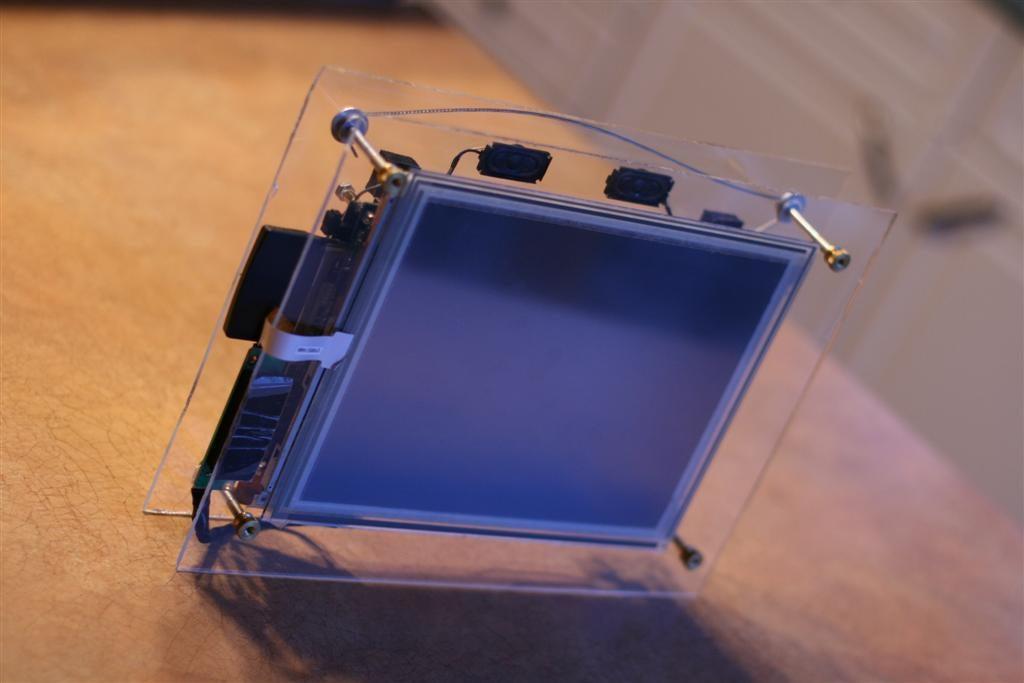 What a pretty cool digital frame we have here. You should be skilled in taking things apart because that will be needed here. Take an old laptop apart. Cut a couple of pieces of Plexiglas, add screws to hold it all in place and then add the laptop parts. You will end up with this.
Conclusion
Frames add a finishing touch to print, photos, and paintings. No need to spend so much cash buying frames when you can customize yours at lesser expenses. Hope you enjoy the view of your pretty handwork. Thanks for stopping by!