A slide is an easy way to keep the young ones busy and away from more trouble sports while satisfying their cravings for adventurous life. I don't know about you but I'd rather have them sliding down a perfectly put-together DIY slide than watch in horror as they find their way down staircase banisters.
Slides are also pretty fun for any one of any age, so it's a good investment to have around the house, plus making a DIY slide is a cool superpower to have. Find an array of DIY slides here that you can incorporate into your home or even as a pet project for your neighborhood school's playground or the community park.
Anything you can imagine, from rolling slides to stair slides and monster slides you'll come to discover here. Whatever the reason for wanting to build your own slide, it's a given that you'll find something on this list of DIY slides to meet your needs.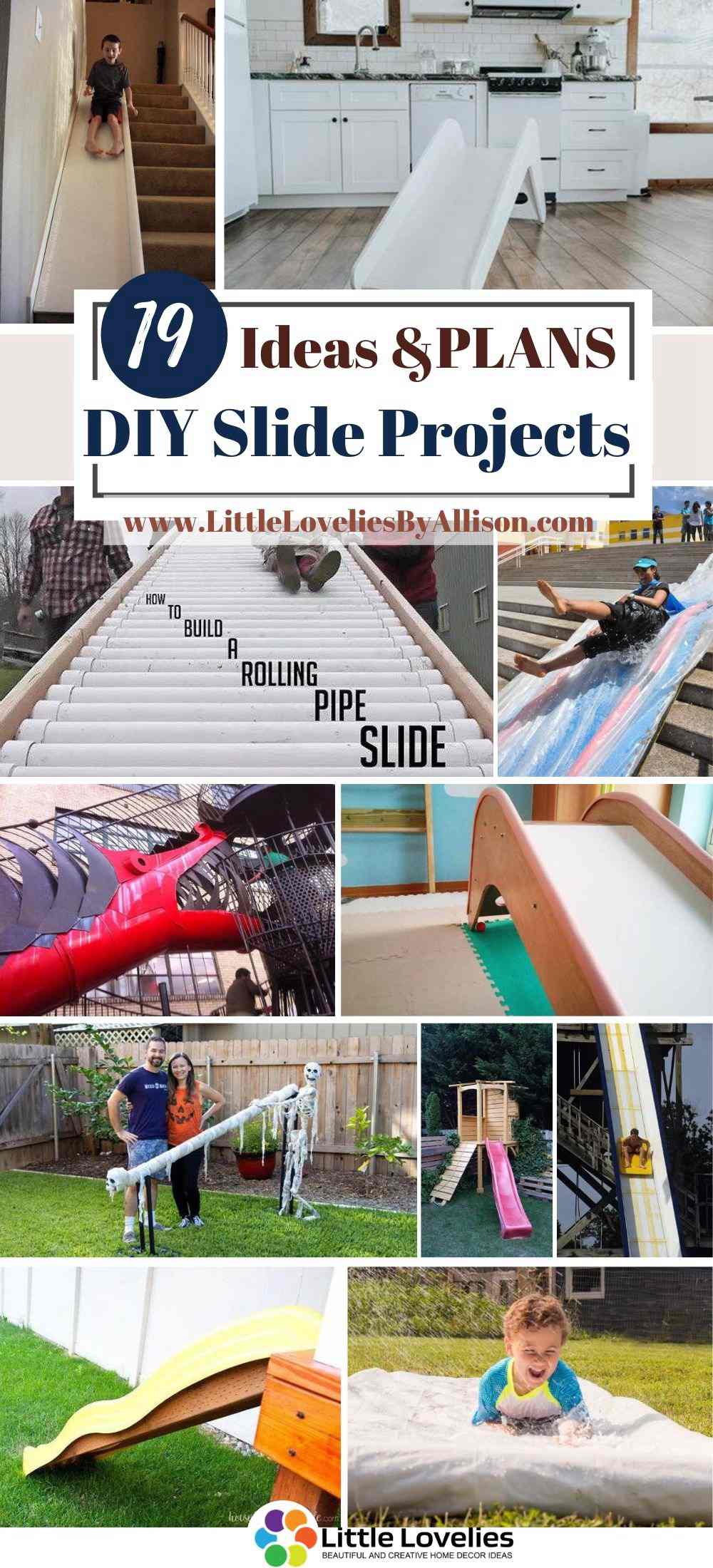 1. Building A Monster Play Slide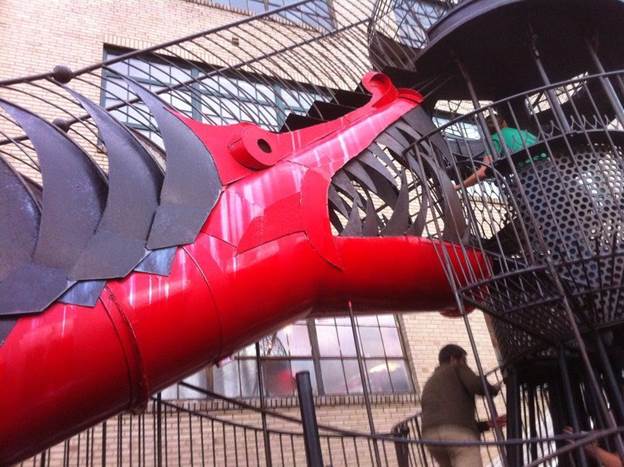 Building a monster play side is perfect for the creative person as you're free to go all out in your execution of the plans. This tutorial guides you through the technical and other relevant know-how in making your monster play side. You'll need experience in welding and other forms of metal work out craftsmanship, although if you're patient and take your time, you could make a pretty decent DIY monster play slide without any previous experience.
It's important in following this tutorial that you need all the precautionary measures to avoid building a slide that'll lead to injuries or mishaps. Remember that everything counts, even the paint job can be the difference between a smooth ride and gaping wounds.
2. How To Add A Slide To Your Stairs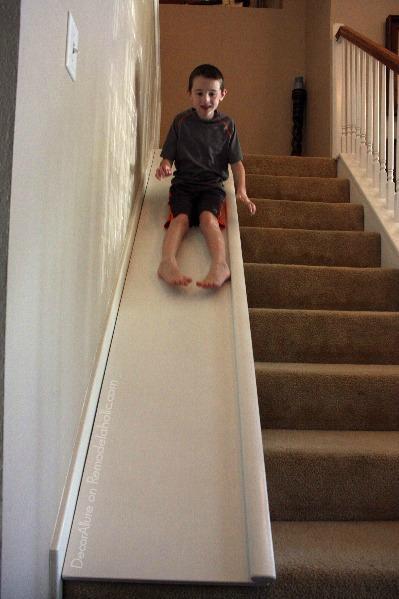 Tired of going to the ER from a tumble down the stairs over failed sliding attempts by the kids? Then this is exactly what you need. It is a simple and straightforward removable DIY slide that utilizes your existing stairs to fit a slide.
To add a slide to your stairs, your stairway needs to be wide enough to still have room left for a proper moment after the slide has been added, it should also not end right in front of a wall to prevent accidents on using the slide. ¾" plywood was used for this project and you'll also be needing flush mounting brackets, triangular supports cut to the depth and height of your stairs, paint to match your interior décor, and a few tools.
3. DIY Indoor Wooden Slide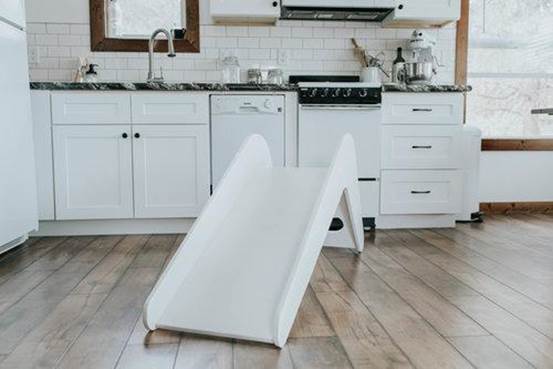 Suitable for toddlers and indoor play, this DIY indoor wooden slide doesn't require expert craftsmanship to put together but it's such a beauty that doesn't need to be hidden when visitors arrive. You can rent the tools you need or get your neighbors to lend you some if you don't have all the necessary tools.
For tools you'll need a level, table saw, jigsaw, paint roller, paintbrush, wood clamps, drill, electric sander or sandpaper (preferably the electric sander), etc. Check out the tutorial for a full list of what you need and the entire construction process.
4. How To Build A Rolling Pipe Slide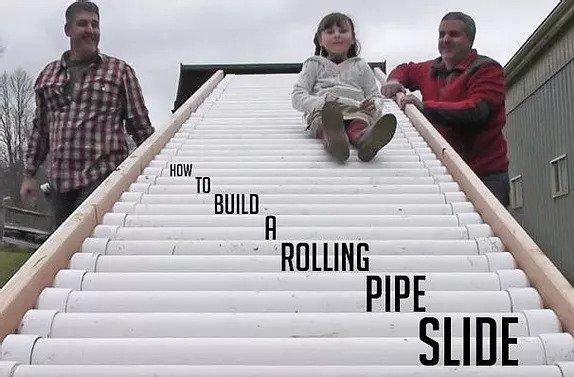 What looks like an escalator but is way more fun? Learn how to build a rolling pipe slide and discover the answer to that question. This is a unique slide that is sure to garner a lot of attention, consider building one for the next trade fair or other tourist attraction.
You're going to need a lot of wood and PVC pipes and the cost of production is about $800, you're encouraged to find a sponsor who'll donate the materials for you in order to have their names on the slide – an advertisement of sorts.
5. How To Build A Wooden Slide
Materials used include pine wood timber, Bosch cordless, wood glue, Duratec wood clamps, Bosch orbital sander, Bosch random orbit sander, and wood filler to build this wooden slide which is perfect for the young ones and a way to drain them of all the excess energy. This version of the children's slide also works to build the motor skills of the kids.
6. How To Bend Wood Into A Slide
Learn how to bend wood into a slide through this tutorial video. The tutorial involves 3 different wood bending techniques to get the final product. You need a basic knowledge of woodworking techniques not to jumble this up or you could request aid from a friend or family member who does. It is a nice challenge if you're willing to take it up and the finished work is absolutely breathtaking to behold.
7. DIY Outdoor Playset Slide
A DIY outdoor playset slide is a major woodwork project that might take you a good deal of time to put together if you're new to woodwork. It is certain though, that the ensuing playset slide will be a major hit with the kids. You'll be needing a lot of lumber for this one so be sure to stock up and do so with the help of someone who has a fairly working knowledge of woodwork.
8. DIY Cardboard Slide
Want an easy to assemble and disassemble slide without using any major tools? This DIY cardboard slide tutorial shows you how to make a perfectly safe slide out of cardboard boxes! The experience level needed for this construction process is zero and you require only a handful of tools, the topmost of which is your glue gun.
9. Halloween Candy Slide DIY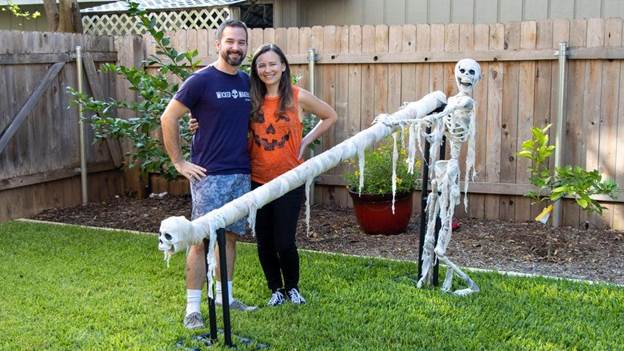 This is one slide that is not meant to carry thrill-seeking little humans but still gives them a lot of joy and fun. The Halloween candy slide DIY is perfect for entertaining little trick-or-treaters whilst observing the social distancing and COVID-19 protocols in these dire times we find ourselves in – candy is put in at one end and it slides out through the mouth of the plastic skull into the receiver's hands or basket.
10. DIY Wooden Slide
You can customize the dimensions of the slide to make it bigger or smaller based on your requirements. It's completed in just 5 easy to follow steps and can be constructed even by beginners to woodwork.
11. How To Build A Giant Slide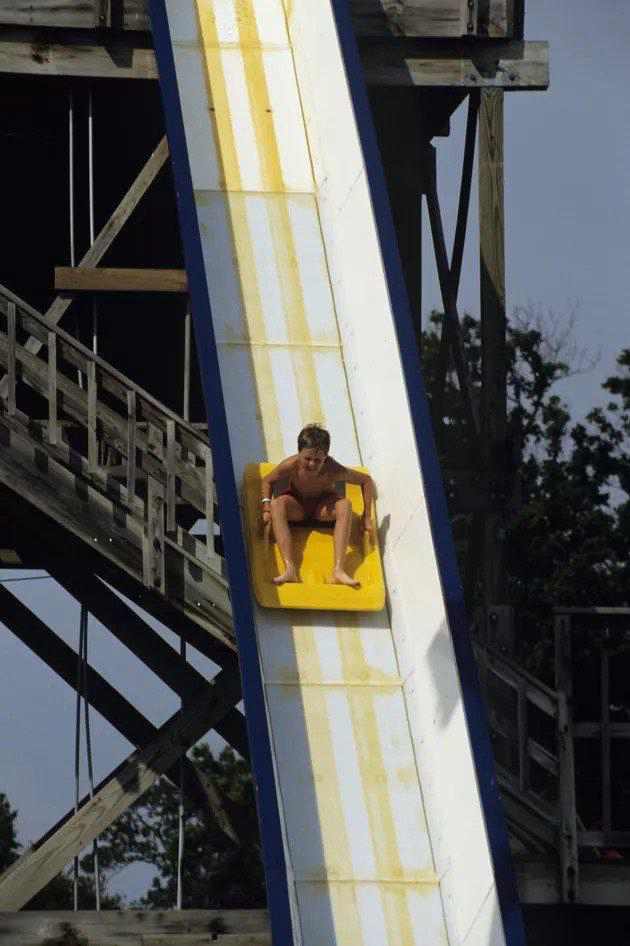 Not for the faint of heart… This slide must be inspected by a professional to ensure its safety before use is commenced. You can make this out of plastic tubing for water slides or a cheaper corrugated sewer pipe alternative.
12. DIY Stairs Slide
All you need for this DIY stairs slide to come to life is a lot of cardboard boxes (depending on the length of your stairs and how long you want the slide to be), some rope, and tape. It costs less than 420 to set it all up and the kids are sure to have a lot of fun.
13. DIY Kids Slide
This DIY kids slide was made using repurposed scrap that can be found lying around the house. Materials needed include; a glue gun, empty milk cans, cardboard boxes, decorative paper, sticky tape, and scissors. It is a good way to recycle stuff into fun toys.
14. DIY Outdoor Slide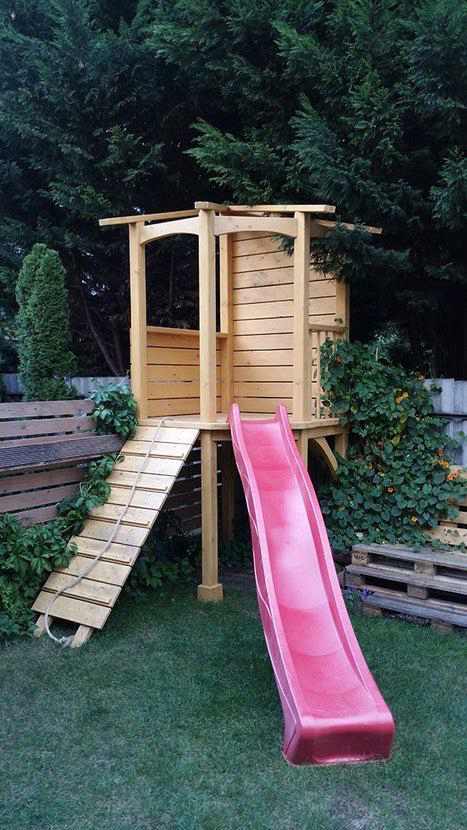 With just about 2weeks worth of woodwork, you can have your very own DIY outdoor slide and tower all set up. The tutorial also comes with a 3D plan that can help you ease into what you're setting out to do and act as a mental guide for what your end product should look like.
15. DIY Slip And Slide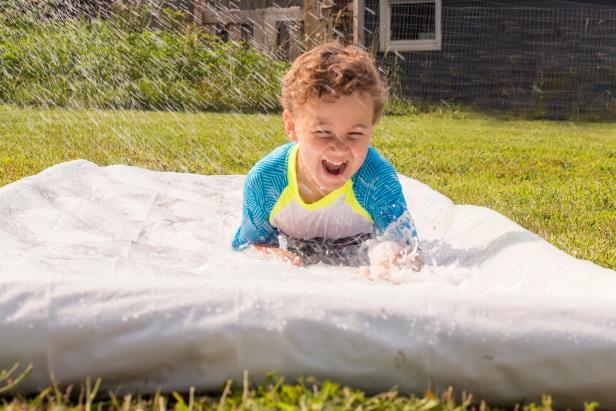 Cooling off after a hot or during one isn't always about swimming and this DIY slip and slide are here to show you just that. You'll need 10 pool noodles, scissors, 1 mega pool noodle, Velcro tape, 5-6 small tent stakes/landscape staples, and 2 sprinklers.
16. DIY Slide
This DIY slide is made alongside a climbing wall and attached to an already playhouse. It's great resource material if you're looking to revamp an old playhouse or just surprise the kids with something new.
17. DIY Water Slide
A fun activity for both kids and adults alike, learn to make a DIY water slide for whatever fun events you have planned. This water slide makes use of the already existing stairs as a foundation of sorts and all other necessary supplies can be easily sourced.
18. Box Slide DIY
While most of the box slides have been fashioned out with kids in mind, this is one box slide DIY that is perfect for the young at heart adult as you can see the tutor fit perfectly through it. Be sure to follow all necessary instructions throughout the process of your box slide DIY.
19. DIY Slip And Slide
This DIY slip and slide makes use of some plastic tarp, plastic anchors, tent stakes, and a hilly area to achieve the perfect slope for the slip and slide. The DIY slip and slide would work fine on flat surfaces, however, so do not worry if you have no sloping ground.