Do you love playing snooker? Have you ever thought about building one? Buying a professional snooker board can be pretty much expensive. Building one would cost way less. After researching for days, we put together a list of DIY pool table projects.
Some of the pool table projects are made out of wood and others out of cardboard, there's also a mud project at the end. The choice is up to you. Have fun glancing through.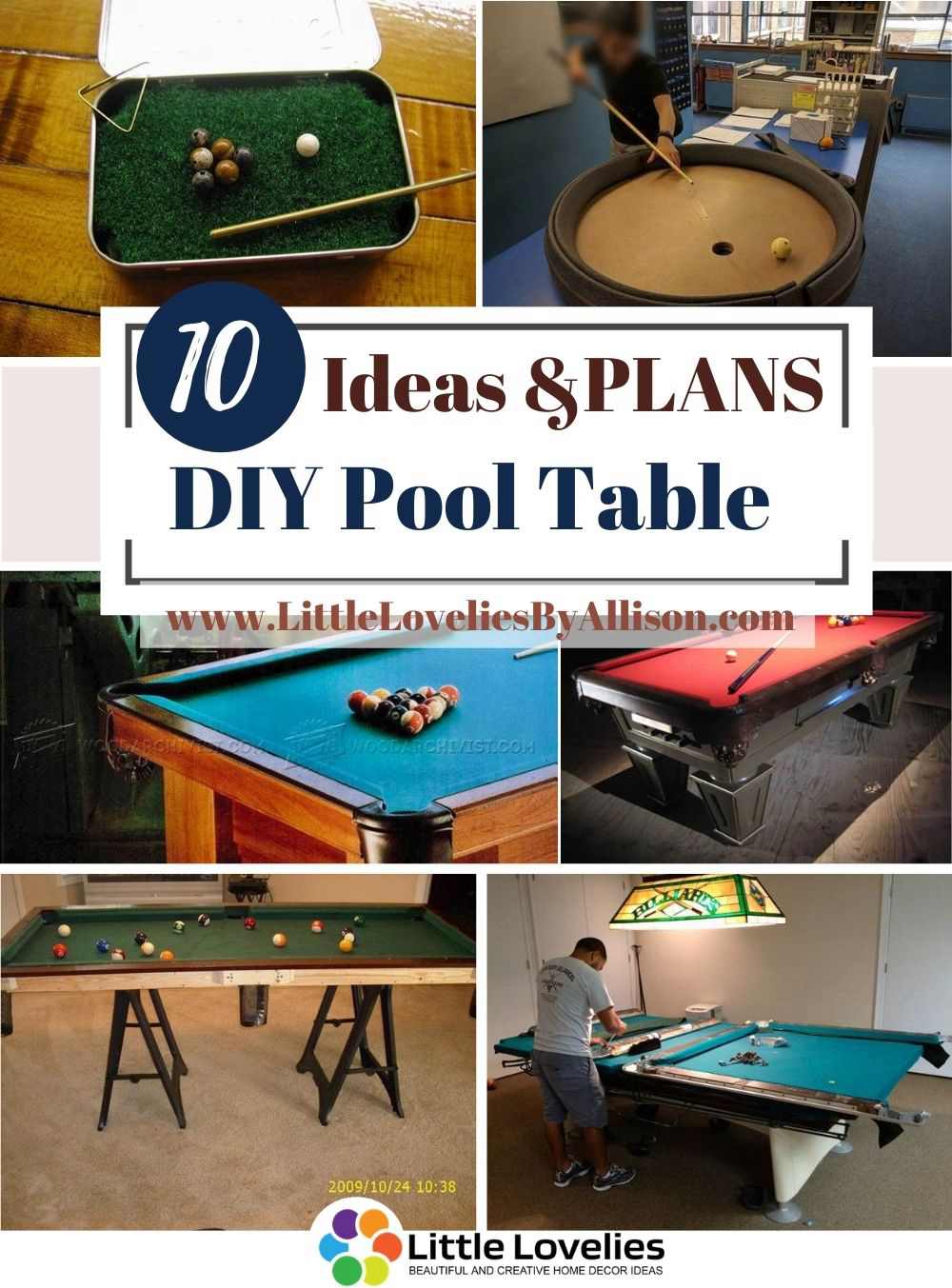 1. How To Build A Pool Table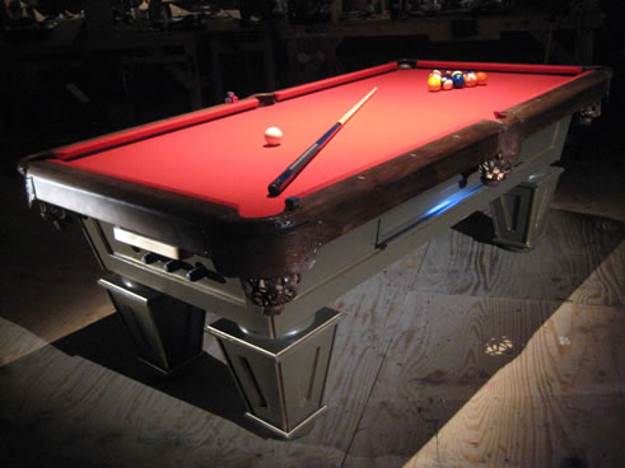 Here's a pool table that will require a lot of hard work to complete. This tutorial will show you all the materials and tools used for making this DIY pool table and then you'll get to see the step by step process of building one. The table is made of medium-density fiberboard. It is not so easy to make but won't cost you much to build. The table has built-in compartments for storing the rack, cue sticks, and tray. I would recommend this project for people who are ready for some intense build.
2. DIY Small Pool Table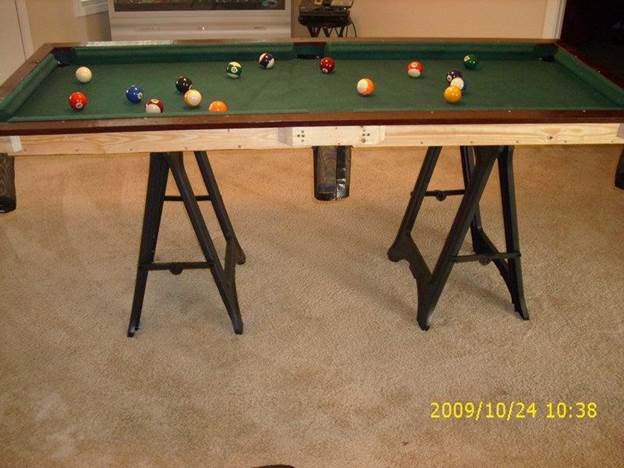 Here's another table you can build from scratch using wood. This table is not quite intense to make as the previous one. For the materials, you will need a whiteboard, 8-foot x 3-foot door, Glue Spray Can, Brown Gloss Spray Paint for the handrails, Fiberglass mosquito net, black duck tape, and many other tools. The making process starts with cutting and gluing the whiteboard to the door, afterward making holes for the pockets and adding felt. This isn't a standard table, but you would surely have fun playing with this billboard table.
3. Building A Pool Table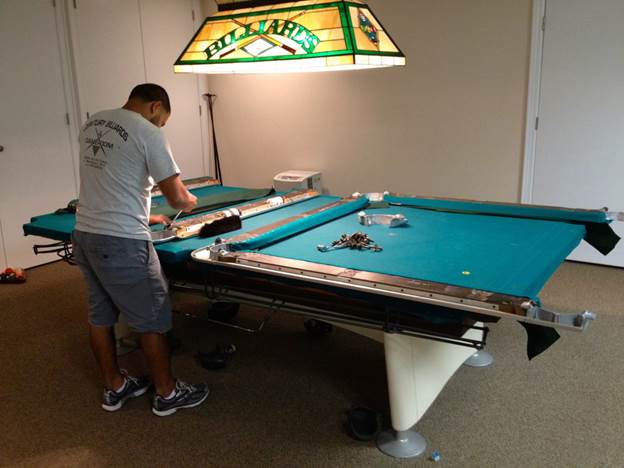 Building a pool table is not for people who do not have woodworking experience. For a standard pool table, you will need professional experience. In this tutorial, you'll find first-hand tips on how to build your own pool table using materials and tools that are easy to come by. A pool table requires a detailed and coordinated effort to come out flawless, with that said, you might need the help of some friends to put this together. I would highly recommend reading this guide before building a pool table. It will make the table come out better.
4. How To Build A Pool Table In 15 Minutes
This pool table didn't take 15 minutes to build. It actually took the creator 3 whole months to build but he compacted the video to 15 minutes. In this DIY pool table tutorial, the creator shows how he was able to make the rails and the pockets. He also shows how to build the mainframe of the pool table which takes some time to complete. While building the table, leveling it is very important, this prevents the ball from rolling. Felting the table is the fun part. It took the creator 3 months to build this, it can take you less with determination.
5. DIY Pool Table With Cardboard
Although this isn't a durable pool table that would last for a long time, I would highly recommend building this. It doesn't require the use of wood. You will need a lot of cardboard for this build. The video isn't quite detailed in the making process, but the creator shares all the dimensions used in making this pool table with cardboard. The rack is made of cardboard. Since this is a cardboard table, you won't be able to use normal pool balls. Not to worry, the creator will show you how to build ideal balls for the table.
6. How To Make A Mini Billiard Table
A mini billiard table is great for use in houses, clubs, or anywhere where space is an issue. This is a woodworking project that will require some skills. The mini billiard table has a dimension of 22inch x 44inch which is quite small as compared to a regular pool table. The creator doesn't show the making process in detail, you will need some experience to understand what is going on in the video. I would not recommend this tutorial for beginners. The making process is easy to follow if you know woodworking.
7. DIY Elliptical Pool Table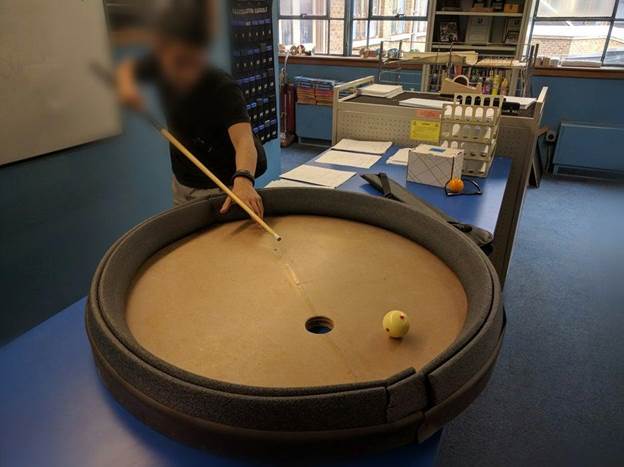 As you would notice, this pool table is different from the other tables in this article. As simple as this DIY pool table looks, the making process is going to take a whole lot of time and energy to build. The first step is drawing an ellipse, it looks like a simple circle, but it would take just more than carving out a circle to make one. For this table, the idea is to get the ball into the hole. As long as you hit the ball with the right amount of force from a focal point, it should rebound to the other focal point no matter the angle.
8. DIY Pocket Pool Table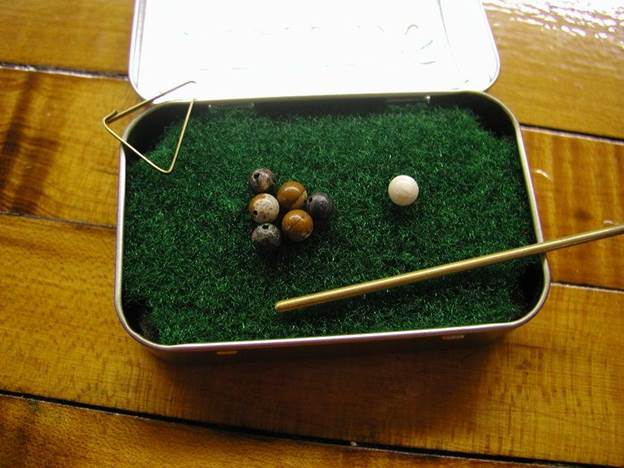 This pocket pool table is one that you can easily put inside your pocket or bag pack. It is very easy to make. Imagine having this while in a boring place, all you have to do is bring it out and have some fun. It does not require a lot of space to be used. You can place it on even the smallest tables. It has four pockets and even a rack. The making process shows you how to make the cue, the rack, and create the table.
9. DIY Pool Table Plans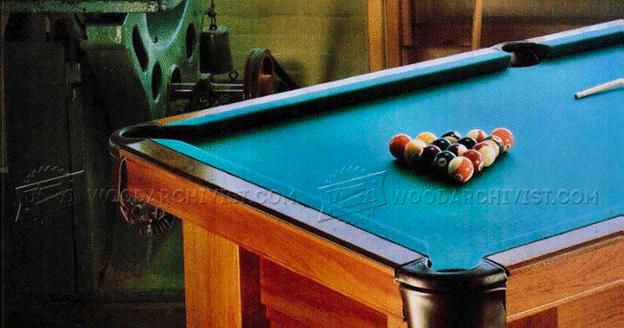 Here's an intense pool table plan for the woodworking gurus. This plan shows you all the measurements of an actual pool table. If you know your way around woodworking, this DIY pool table plan is all you would need. Detailed measurements are shown via images on the tutorial page.
10. Snooker Table Made By MUD
This isn't one snooker table you would make any time soon, but feel free to refer to this guide when you have a lot of mud around. In this tutorial, two creative men build a snooker table out of the mud. Not a whole lot of tools are used for this build. The creators make everything using wood and a few hand tools.
Conclusion
That's a wrap on our list of best DIY pool table projects. All the projects listed here are pretty much amazing. The most intriguing one is the pocket pool table. It's portable if you ask me, it's not your regular pool table but it sure is cool.
Thanks for stopping by. Just before you leave, we would be happy if you shared this content with your friends and family who might want to build a pool for themselves.