If you prefer desktops to laptops then there is a way to make a protective computer case. This DIY computer case collection can be of so much help to you.
To crown it all up, you get to customize it the way you want with the kind of colors and materials you wish to use. There are also amazing styles you can get to choose from if you wish.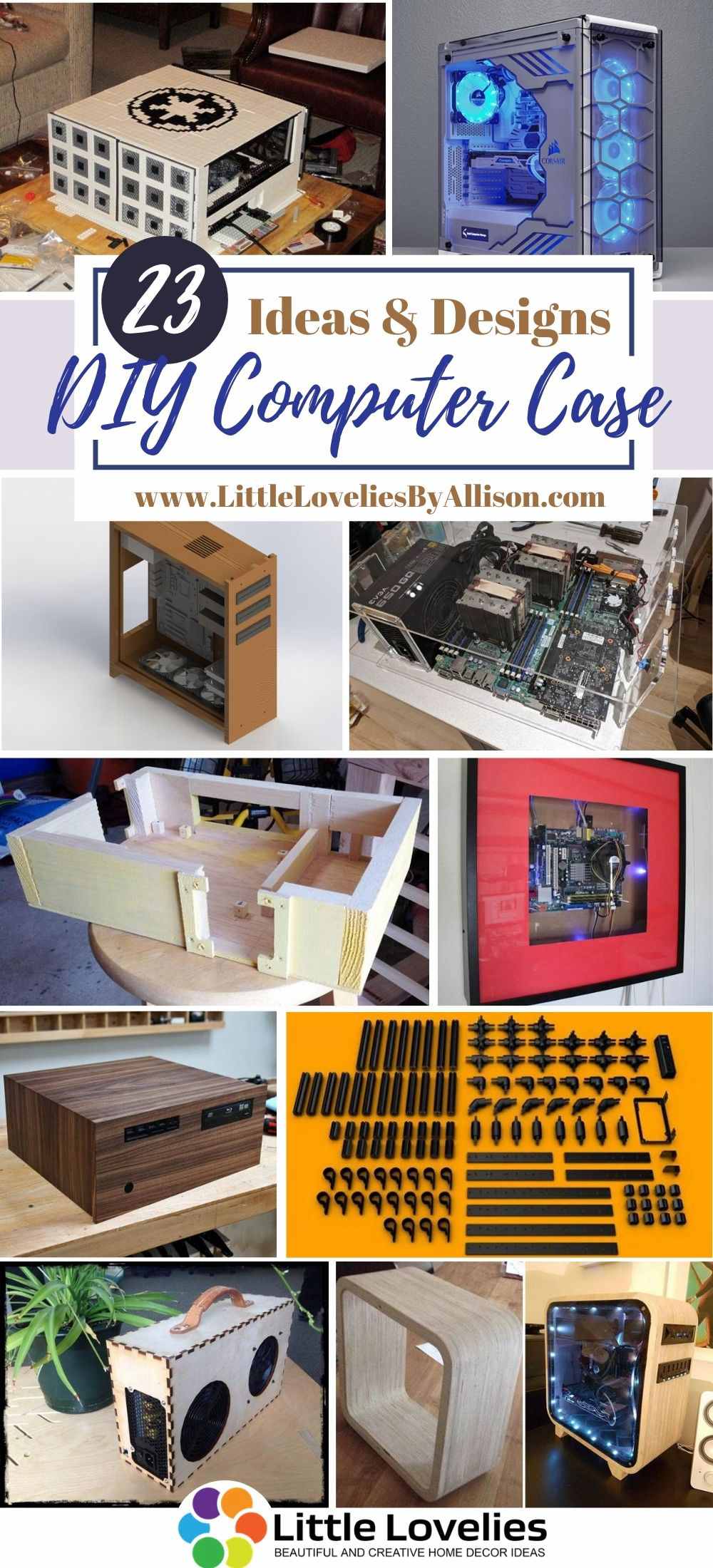 1. DIY Wooden Computer Case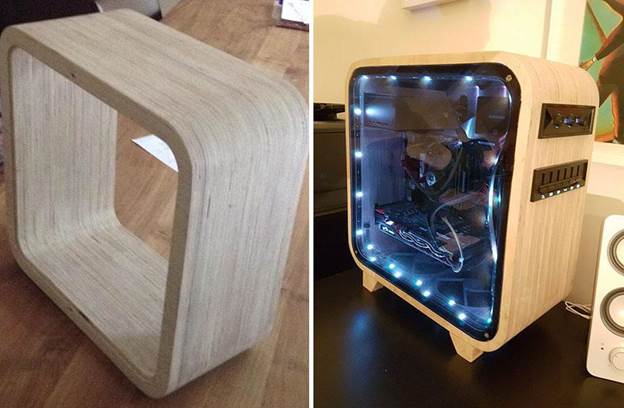 Having experiences in woodwork will surely put you on an edge when you want to create this piece of beauty for your computer. You won't have to watch it scratch and lose its beautiful outlook. Get a frame and smoothen it with a Dremel. Installing the fan, controllers, and power supply is not an easy job but you can take your time to do this.
2. How To Build A Wooden Computer Case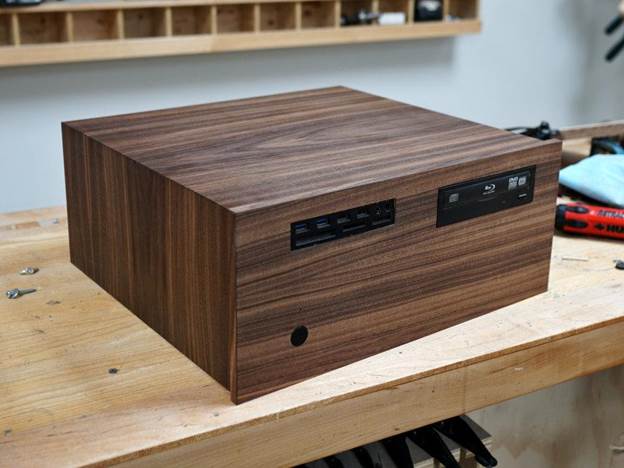 There is so much money that will be spent on getting a computer, instead of adding to the overall cost, you can choose to make this DIY computer case for yourself. This kind of case can house the guts for a video editing computer. When you are done detaching everything forms the old box, the last thing here is to assemble it.
3. How To Build A Lego Computer Case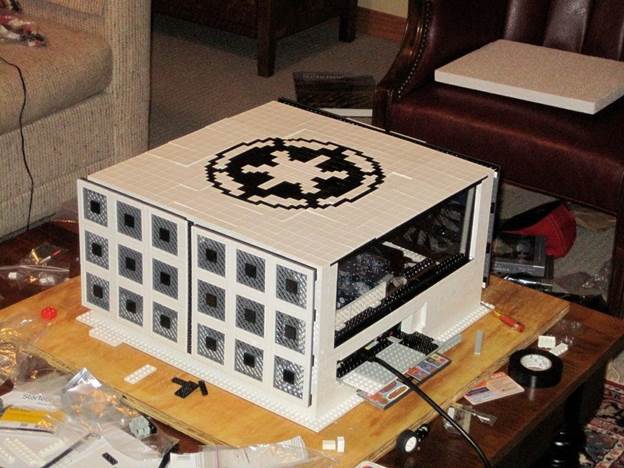 Remember those toys we had to play with during childhood days? Well, this DIY computer case is made of Lego pieces. Find a picture that you will want to duplicate then start working on it. You can work with gimp or Photoshop. The computer fan is important so you need to be technical about constructing it.
4. DIY Travel Computer Case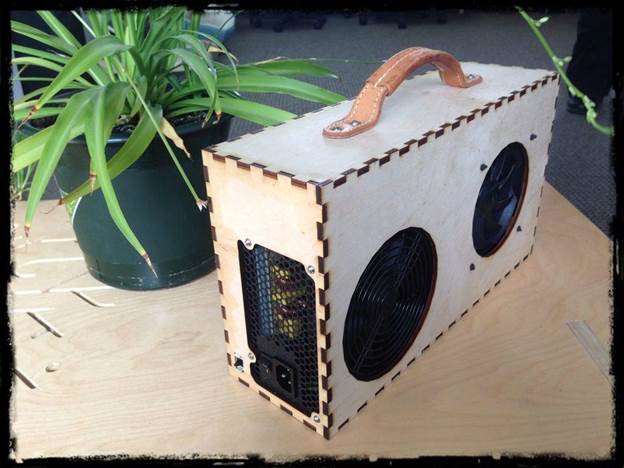 If you want to start a simple project, commit to it and it and you will get good returns in the end. Start by modeling the computer parts then build a simple box around them. Use these dimensions and make a box blank. Cut the plywood according to the shape. Finalize with your installations and a handle to carry it about.
5. DIY Computer Case With Aerocool Dream Box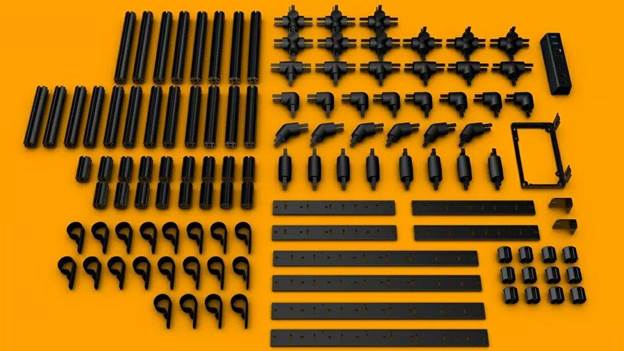 Sometimes it proves difficult to get the perfect computer case. This dream box DIY computer case seems to be a grown-up version of an erector set. It is flexible and doesn't include panels.
6. DIY Computer Case With Wood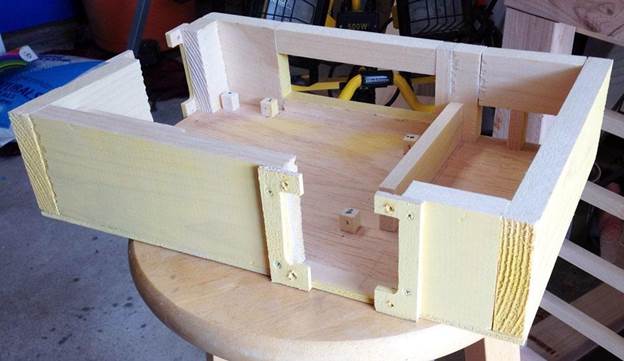 If you have the basic tools for woodwork and probably have a little bit of experience then it can make your work a little bit less time-consuming and draining. Measure and cut the pieces you will need for this box. Don't forget to sand it for smoothening. Add holes for screws and get your partitions right.
7. DIY Personalized Computer Cases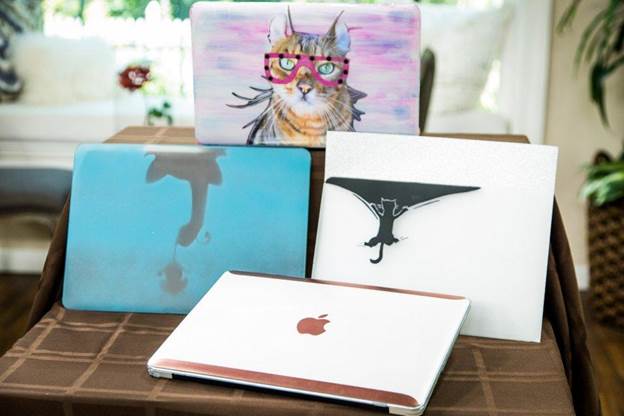 Personalize your computer case by getting a snap-on computer cover. Trace the logo and cut it out if you still want to retain it. Use a thin layer of Mod Podge or spray adhesive. If you want pictures or designs, cut them out and attach face down. When you are done, spread another coat of Mod Podge and let it dry.
8. DIY Small Computer Case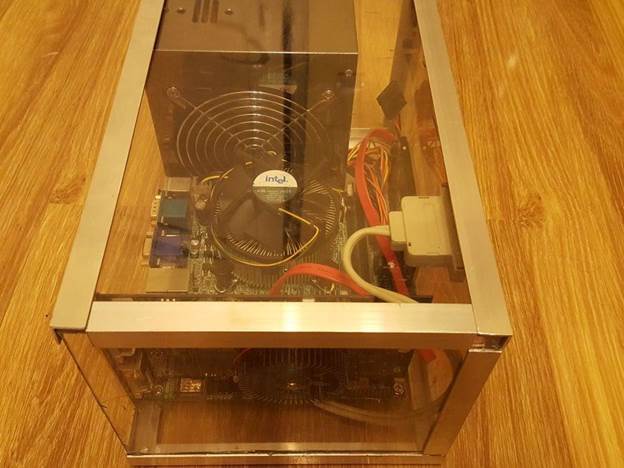 If you have spent so much money getting a computer and you cannot afford a case, then there are simple DIY computer cases that you can lay your hands on. This clear DIY computer case made of brittle glass and aluminum is easily made and will serve long.
9. DIY Wooden Computer Case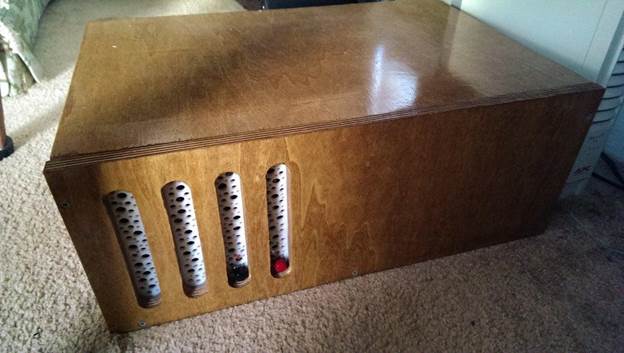 Even if you make a mistake on your first one, at least you will know how to avoid that mistake in the next. Design what you want to work with and get your material ready. Measure precisely and take your time with the components. Assemble and install.
10. DIY Computer Case using Ikea Ribba Picture Frames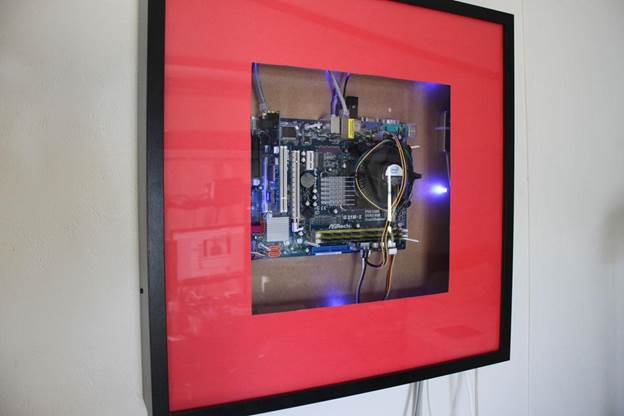 You can't afford to make a mistake with this if not it will ruin everything. This computer case is strapped to the wall and it uses an Ikea Ribba picture frame. Take the frames apart then mount the motherboard and hard drive. Join two frames together in case of a heavy motherboard.
11. DIY PC Case Under $20
There are quite some affordable DIY computer cases that look amazing but cost less than $20. This is optimized for high cooling performance and it is designed for those who seek low noise and high airflow and guess what? On a budget! You will need a sheet of acrylic, Poster boards, push pins, and all.
12. How To Build A PC Case From Scratch
This uses cheap materials and all the components are mounted to a base plate that you can easily slide the outer shell. You can change the outer appearance without having to tamper with the components.
13. DIY PC Case
There are a lot of alternatives that you can use to make your DIY computer case. You surf, look through, and make a choice. You can also make adjustments to what you see. Laminated floorboard has a super hard layer and it is good to use. Cut out your pieces and glue them. Mark and drill the mounting holes for ventilation. Use a glass transparent case for embellishment.
14. How To Make A Modern PC Case
Instead of using the conventional pc cases of just boxes and aluminum all through, you can make something super clean and fashionable. This DIY computer case is made from an old case. Take out the panel and other valuables and wash the case completely then spray. Measure the clear glass window and cut off. Assemble everything again.
15. DIY Computer Case Engraving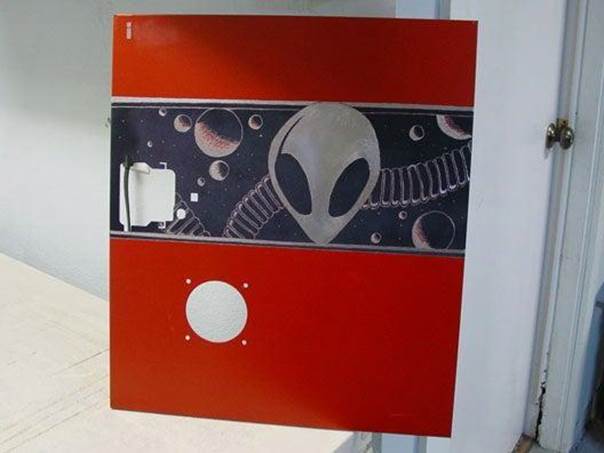 Engrave your choice design to your DIY computer case. Get your plan drawn out. Mask the areas that will not be painted. Use a Dupli Color mirage paint. You will need to apply about 5 layers of paint then do your sanding as well. Do some chalking, etching, engraving, and the finish up.
16. DIY Computer Case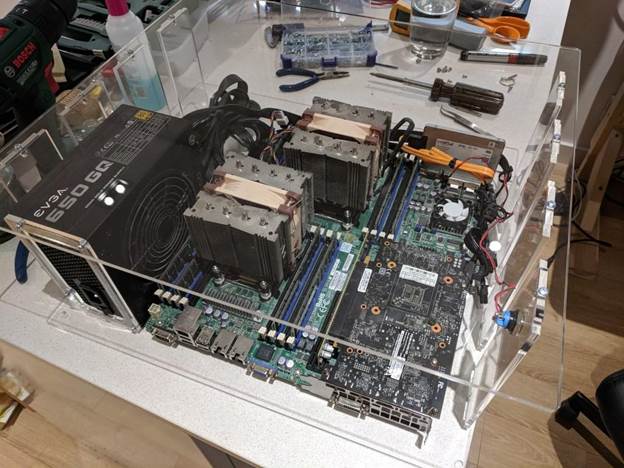 This is fascinating to behold and looks clean. You will need acrylic and laser. Unusually, you will need bigger fans for this. It will help regulate heat and reduce noise. Install the acrylic panel. Add a few heat sinks. Instead of two wires to start the machine, use a button.
17. DIY Laptop Case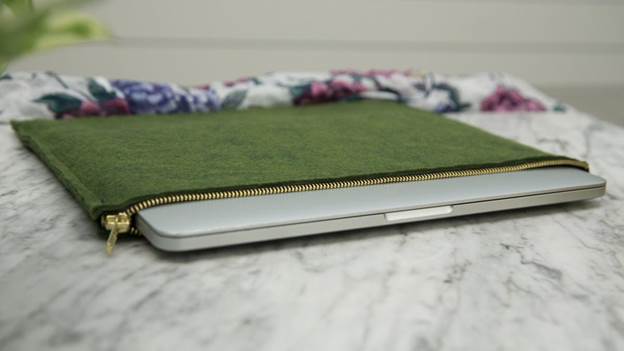 Making a DIY computer case is pretty much easy. You will need some felt sheets, a decorative zipper, and fabric glue amongst other tools. Glue the felt sheets together and cut to size. Attach a zipper and hem. Easy peasy!
18. DIY PC Case
Making this DIY computer case is not too difficult if you can follow the instructions in detail. Computers need a lot of cooling because they produce heat so this uses two large fans. Good airflow and quiet operation is the goal of this case. Aluminum panels, acrylic glass, and cherry wood veneer were used for this work. Start by gluing the wood together the remaining processes will need machines. There are other alternatives for you.
19. How To Mod A Computer Case
The first step for this DIY computer case is to have a plan then get your material sorted out. The first material on your list should be a computer case. Map out on paper the way you want it fitted then disassemble the case. If you have to paint, please do. Then mod and make new parts then reassemble.
20. Building A Computer Case
Building a frame like this should not be so much work to do if you are skilled in working with certain tools. This DIY computer frame is made up of aluminum alloy and acrylic. First, assemble your parts together to make a frame. Cut the aluminum to fit in the space and make a glass frame the shape you want. Be deliberate about fixing the parts. Plexiglass scratches and is cloudy but Lexan is a lot better to use.
21. How To Build An Open Computer Case
This DIY open computer case uses a steel frame which is assembled together with partitions. Attach the fan in the appropriate place to avoid overheating. After assembling, it will have a short rest on the base to allow the case to stand on its own.
22. DIY Wooden Computer Case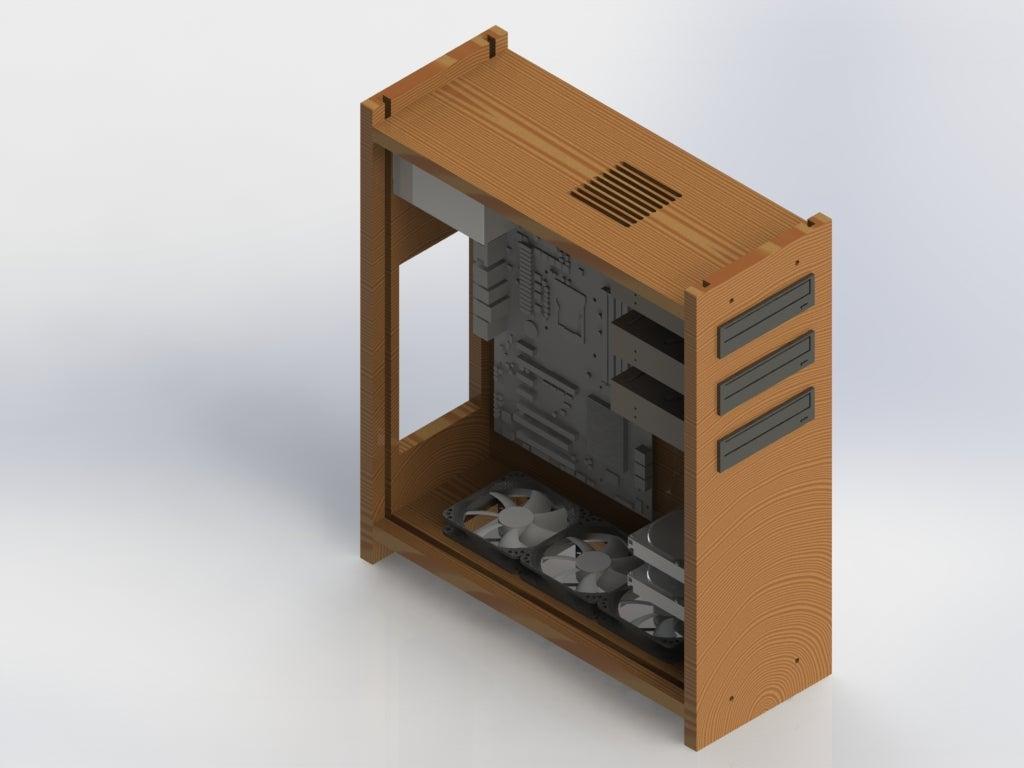 This wooden computer case is classy and easy to reproduce. Design the shape and the airflow. Allowing easy airflow is basic for making a DIY computer case. Get the standard parts and assemble them. You can make any changes to suit your taste if you want.
23. Card Box Computer Case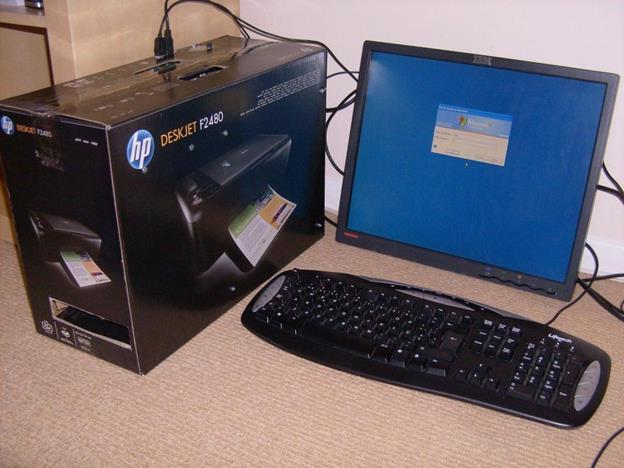 This is super exquisite and it is made of a card box. Put the board on the side of the case and puncture holes that it will fit through. Cut the power supply area where it will fit in comfortably. Create a vent tunnel inside the box and attach a spacing for the hard drive so it does not overheat and burn.