There are a lot of fun costumes that you can use for a costume party. The panda costume is one to try out. You and your kids will surely look great in them. This DIY panda costume collection is designed to help you see easy ways to make a panda costume.
Some costumes require makeup, others require the use of a sewing machine. I am sure you will find the perfect panda costume for you or your kid.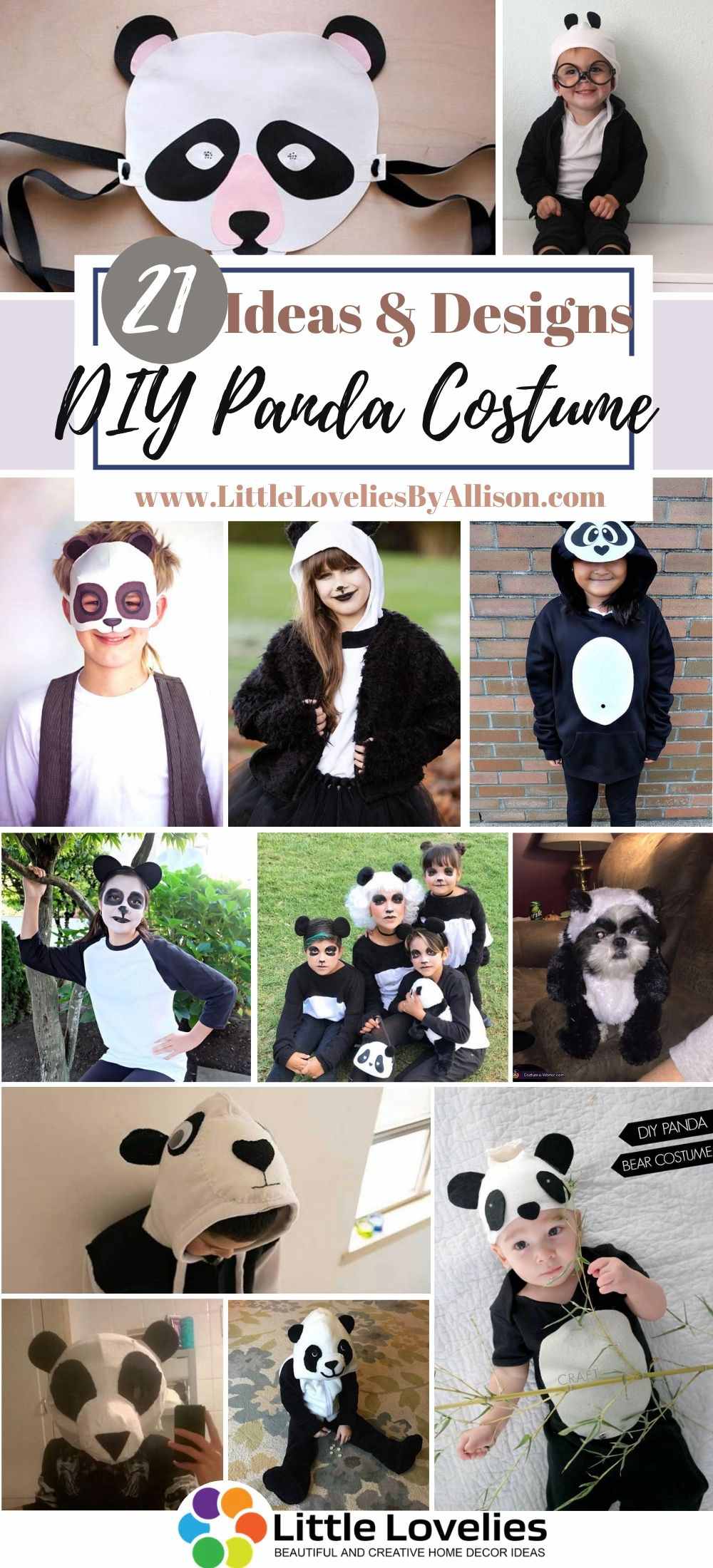 1. DIY Panda Costume For Kids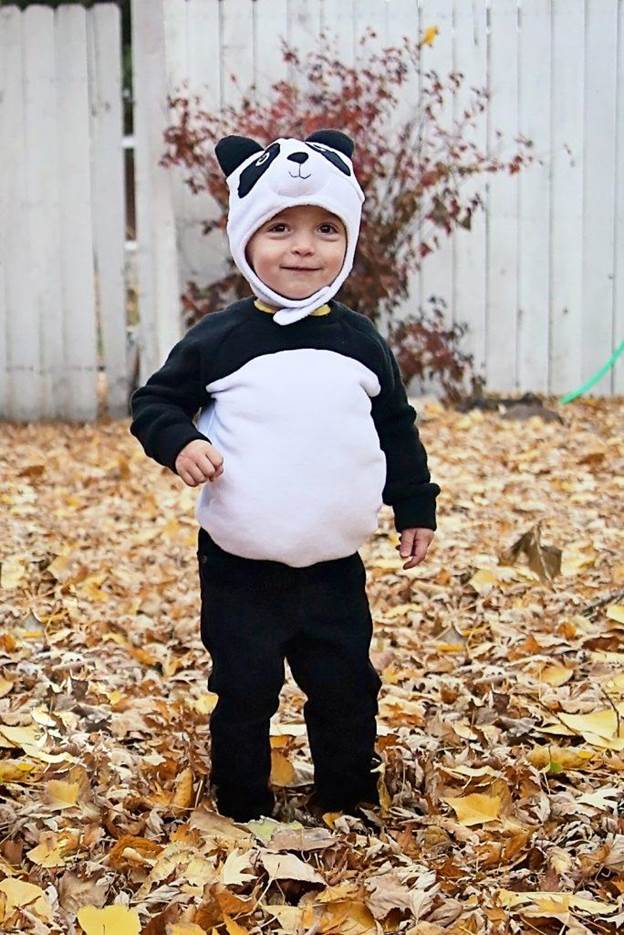 If your kids are obsessed with pandas then you can make for them any of the panda costumes that you can have access to. Remember, you can make it all by yourself. You can pull this off with black pants and black rain boots. Then get black mittens and sew the body of the cloth and the hat. For the body, the huckleberry hoodie pattern was used and the snow day pattern for the hat.
2. DIY Panda Bear Costume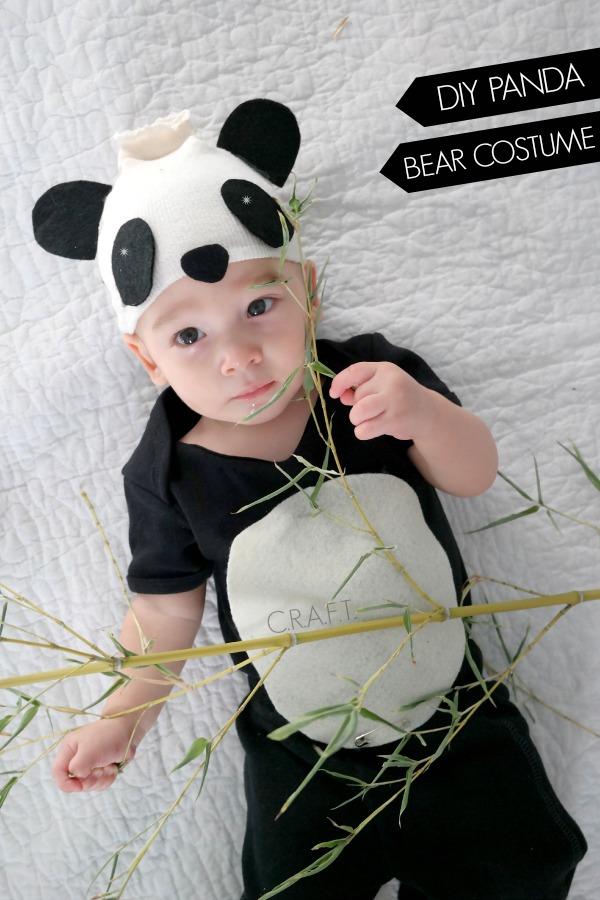 This takes about 10 minutes to make and is no-sew. You will need a black onesie for this. If you have a long sleeve then it is the perfect bet. For the hat, cut out the pieces for nose, eye, and ear and glue to a white hat. Take out a big white ova and attach it to the middle of the black onesie. You are good to take pictures now!
3. DIY No Sew Panda Costume For Kids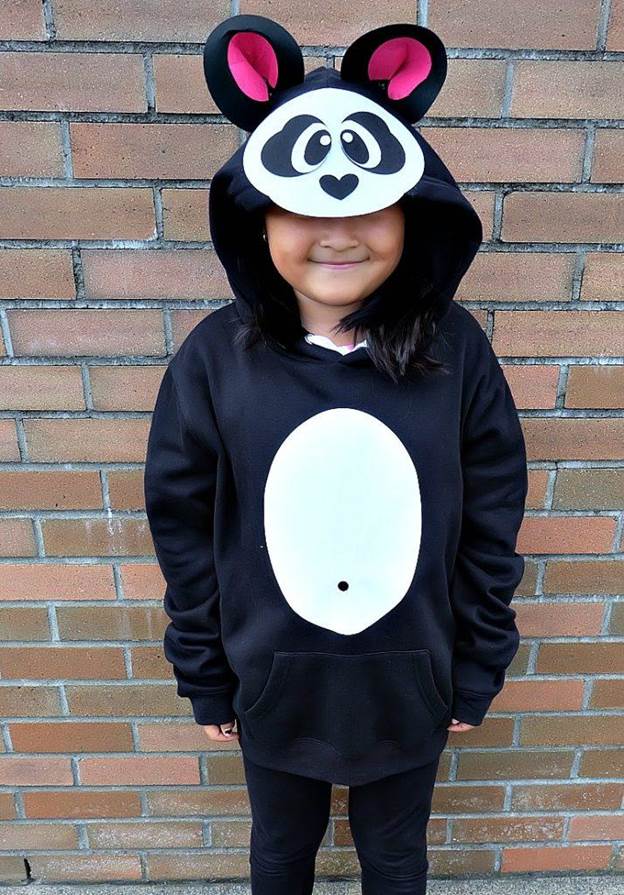 For Halloween, you can get a creative panda costume for your kids. They will surely look cute in them. If you can't sew, then you are covered. This zoo animal hoodie was made with HTV, glue gun, and a circuit maker. In less than 30 minutes, this can come up. Use a circuit maker to design your panda face. Cut out everything you need on the felt and design on the long-sleeved hoodie
4. DIY Panda Costume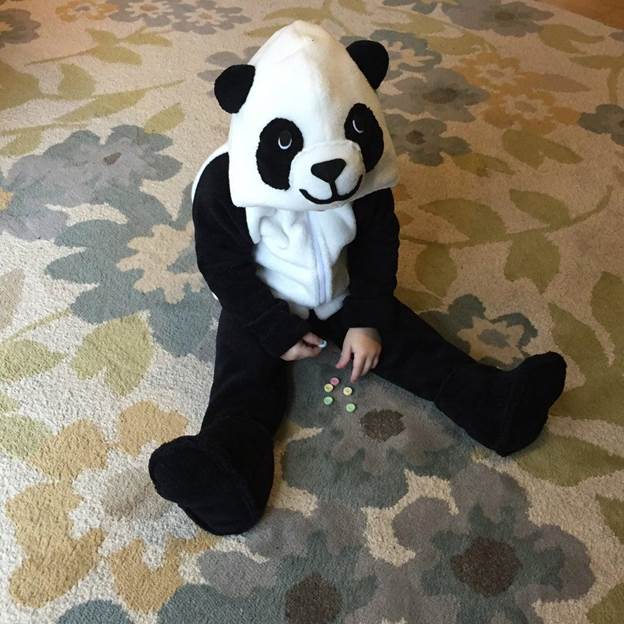 Handmade costumes could be your obsession and you can pull a lot together with it. This DIY panda costume couples as both a costume and a hoodie that can be worn with jeans. You should have at least a fair knowledge of sewing to pull this off. Your fabric is important. This used an extra cuddle fabric. It is a lot messy to work with. To make this, cut the pieces and assemble the panda. Make the face and the pants.
5. DIY Panda Mask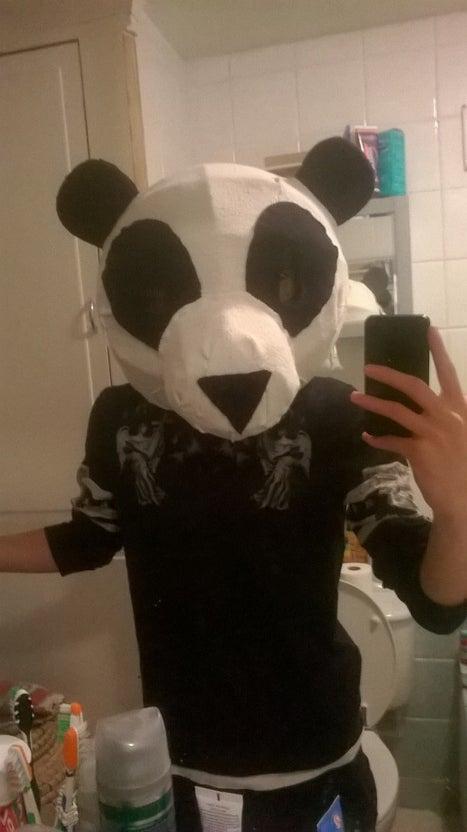 If you want to make a costume for a party then this is pretty nice and lovable. You can have another alternative other than the fleece fabric. First, get a cardboard structure that looks like a ball. Wrapping the fleece around the structure can be time-consuming but you should do it if you don't have a machine. Cut along each fold and make gaps in the fabric.
6. Homemade Panda Costume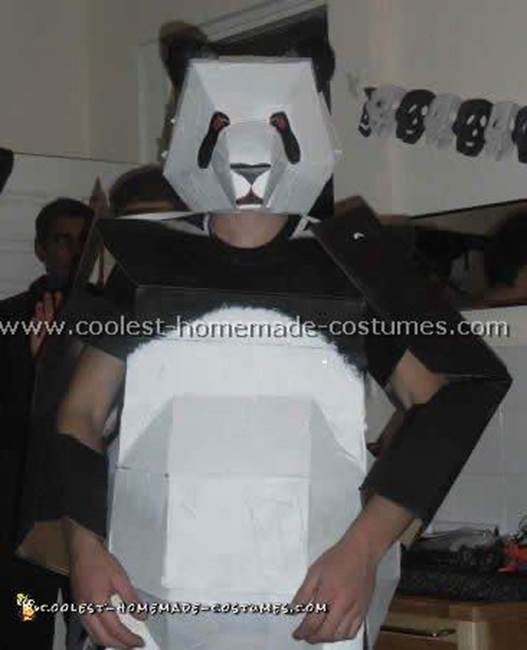 Are you in a costume contest? Try this and win. This was made out of cardboard so it will look like a robot panda. You can make references from the internet to make this piece. Making the head alone took 5 hours and the ears took a greater share. Fitting the arm and legs may seem like a herculean task. It was made out of cardboard folded into a rectangular tube.
7. DIY Toddler Panda Costume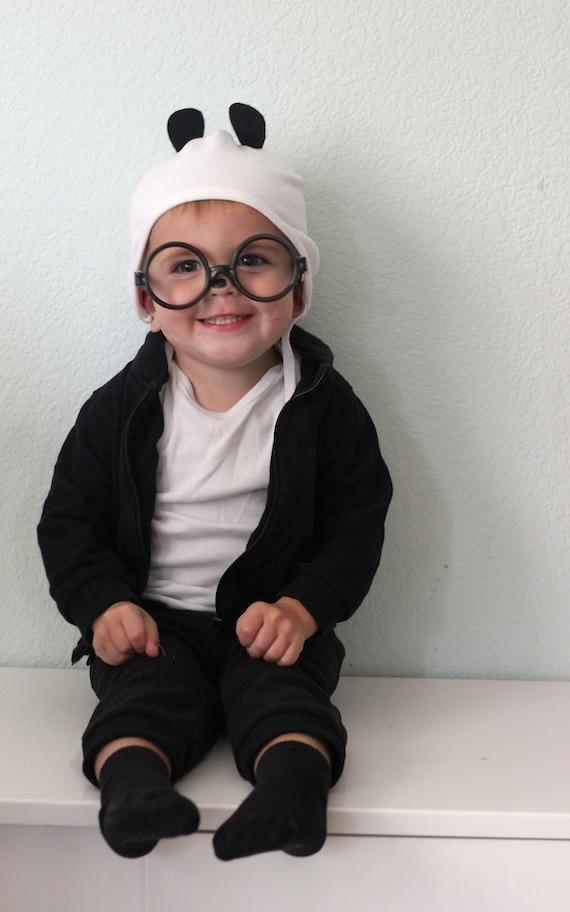 If you need a quick easy to do costume on a budget then you can try this out. You probably would have all the materials at home. You need a white cap, back felt, round frame glasses, white t-shirt, black pants, black jacket, and black eyeliner. Assemble them all together and put on.
8. DIY Panda Costume For Teens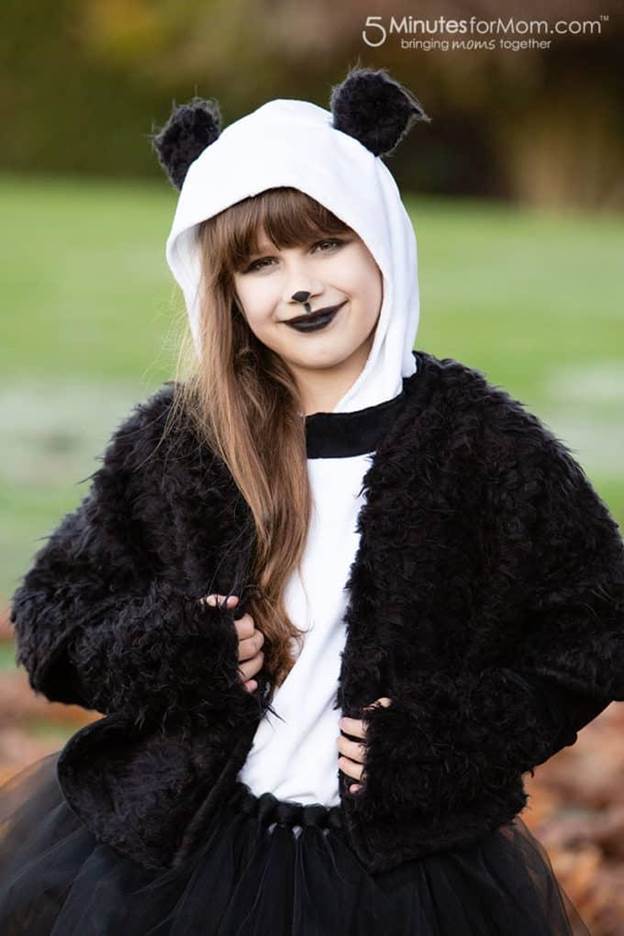 There are a lot of homemade DIY panda costume ideas as well as other costume inspirations. The black cat costume uses soft faux fur for the ears. The skirt is made of tulle. The black gloves are for warmth and the boot cuffs serve as a tail. The brown bear costume uses brown for ears. The dress is A-line with a brown knit fabric. And the skirt is an organza bubble skirt. The panda bear costume uses a chenille Minky hoodie in white and black fur. The no-sew tutu and fingerless gloves give a perfect blend of taste.
9. DIY Panda Costume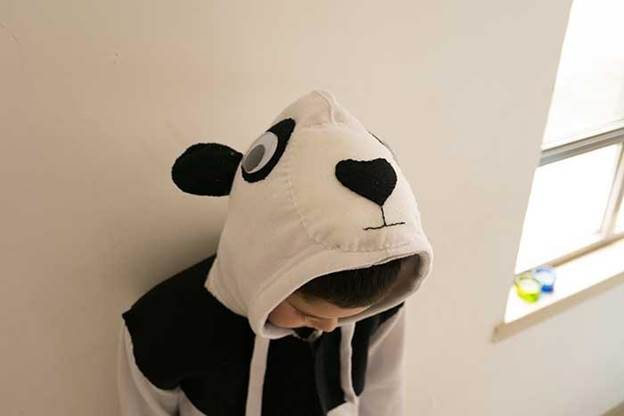 Memorable pictures are those that your kids look so adorable in. This costume is pretty much fascinating and a good picture can surely be done with it. You can make this DIY panda costume by getting a hoodie and sewing the eyes, ears, nose, and mouth on to it. The mouth sort of is protruded.
10. Panda Makeup Idea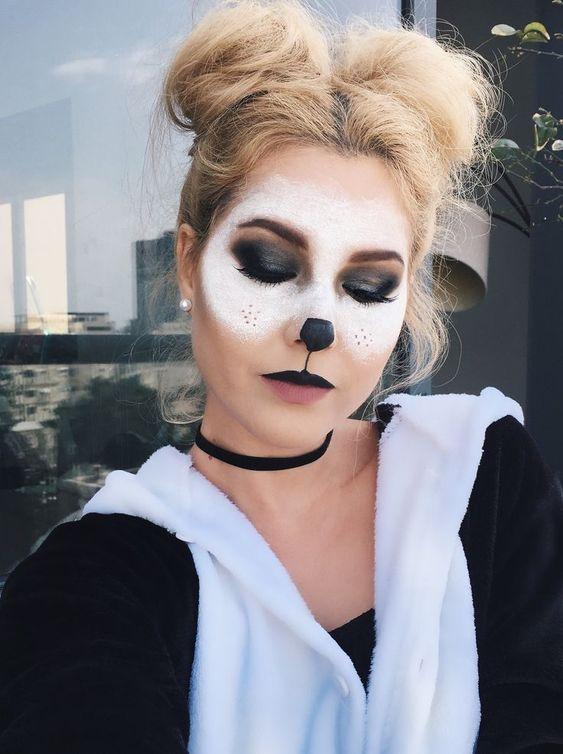 If you know your way around make-up, recreating this shouldn't be a hard task for you. Pay attention to the professional use of black and white on the face. The panda hoodie can be gotten from an online store. This is a great way to dress up like a panda.
11. DIY Panda Costume
Here's another cool panda costume project I found. This tutorial actually shows you to make a unicorn and panda costume, but our main focus is on the panda costume. You'll need a lot of fabric to piece the panda costume together.
12. How To Make A Giant Panda Head
While doing research, I stumbled upon this great tutorial that shows how to make a giant panda head. Is it wearable? Of course, it is. This Panda head would be totally amazing for cosplay.
13. Cute Panda Costume DIY
If you have an obsession for pandas then you can try this out. The make-up, hair, and costume were made to look like a panda. The eye makeup looks a lot smoky. You can get your hat and dress at a costume shop.
14. How To Make A Panda Costume
If you can use the sewing machine then you are one step ahead but if not, you will need so much work to do. You can choose to make your pattern measurements or you get one online. Try not to waste fabric when cutting your patterns. Join the pieces together.
15. DIY Panda Mask
This amazing piece is made from a cardstock. Download and print your pattern. Lay it on the cardstock and cut. Glue the pieces together. Make a hole for the ribbon, fix it in and tie.
16. Puppy Panda Costume Idea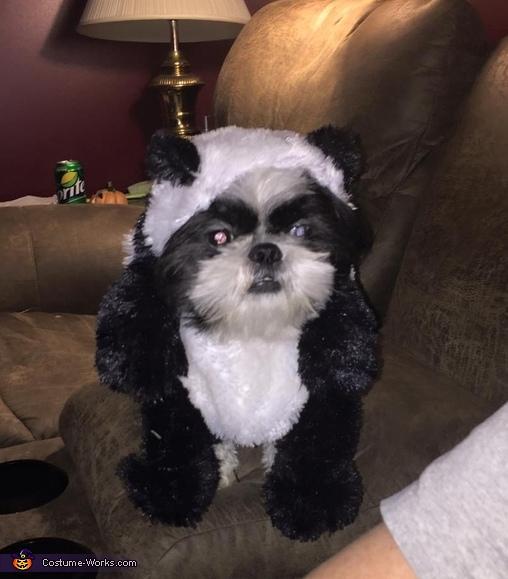 I found this amazing panda costume idea for your pet dog. You can also let your puppy dress in a costume with you. If you are in luck, this costume can be gotten in a store, if you can't find it, you would have to buy the fabric and sew it yourself.
17. Panda Family Costume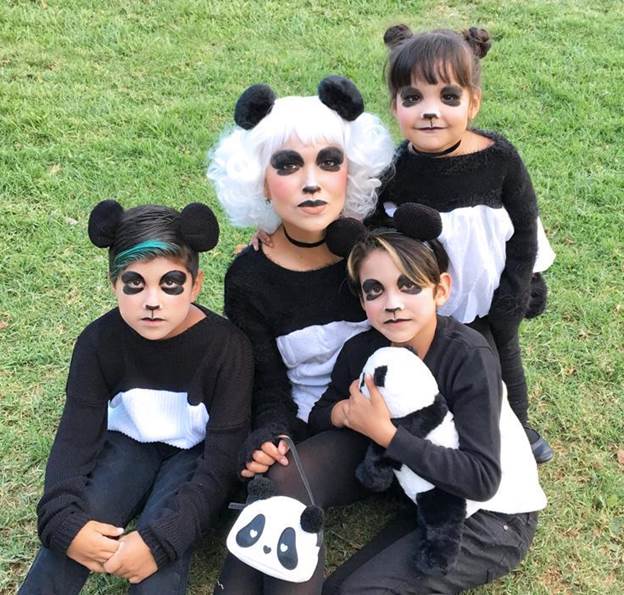 This is one of the cutest experiences there can be. Your family can have bonding time all dressed in a panda costume. You can get low budget black and white sweaters for the guys. For the ears, you can purchase panda ears in online stores or local stores nearby. I love the panda bag used by the mom.
18. 10-MInute Panda Costume DIY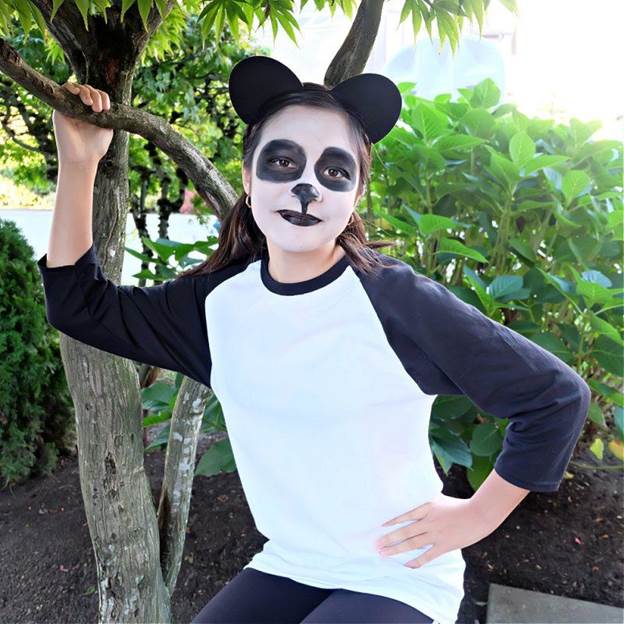 If you are used to last minute things then this will surely be of help to you. You can get a white and black raglan shirt from the store, a cat ear headband, a white and black face paint and a glue gun. Attach the ears to the band, paint your face and you are good to go.
19. DIY Print Paper Panda Mask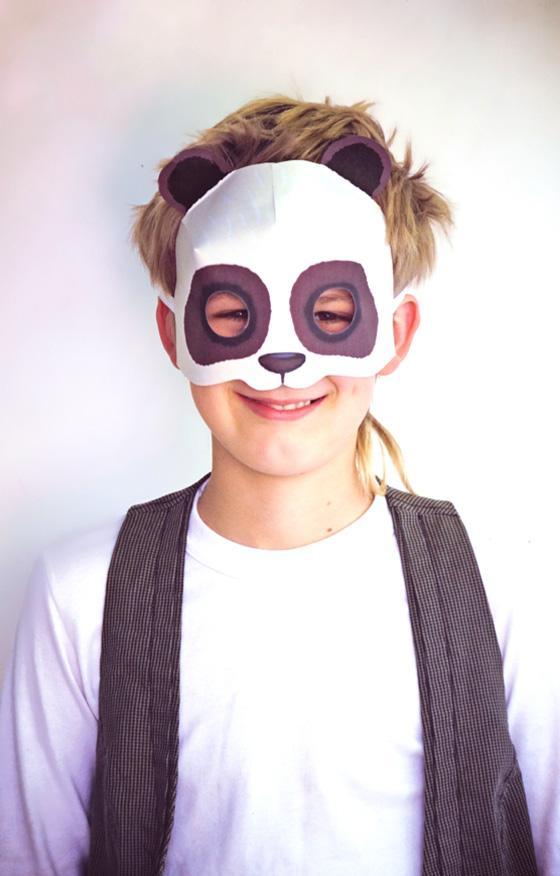 Paper can actually do a lot of wonders. You can make a DIY panda costume mask with paper. Print the paper mask on paper. Cut out the edges that will be folded. Attach your glue to make it stick. Make a hole for the eyes and then fix your ribbon on the sides. Strap it on your face and tie.
20. DIY Panda Halloween Tutorial
Some people don't want to spend so much money on a costume that they will not use for too long. You can always keep it short and simple. For your face makeup, use your lipstick as a primer. Add your concealer. If you are comfortable with what you have then use your eyeliner to make two big circles around your eyes. Paint them darker. Make your nose and lips paint as well.
21. Kung Fu Panda Makeup Tutorial
Do you want to look like Po? Here's a makeup tutorial to check out. Face painting will not look real if you don't use the right materials. Here, instead of using black eyeliner first, a white is used to line out the eyes. Paint outside the enclosed circle Get the paint wet to get it evenly distributed on the face. Use a black liner to spot out the eyes, nose and mouth.