Elf ears are used as costumes for different events. The ears look slightly different from the normal human ears. They rather look a little bit pointed at the top and they are slightly bigger and look a bit detached from the skin.
In this article, I have put together a list of 24 DIY elf ears that you can make. Most of them are quite easy to DIY.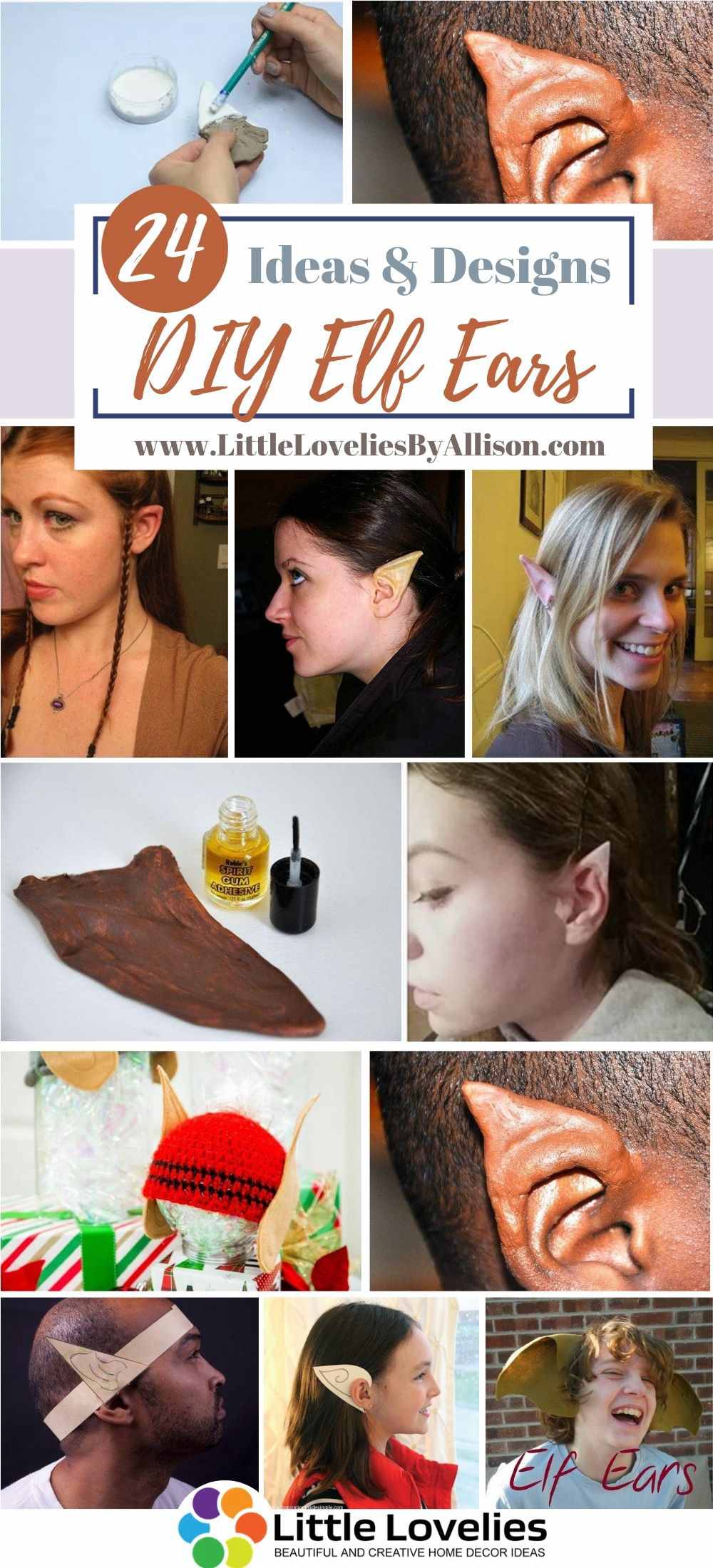 1. How To Make Elf Ears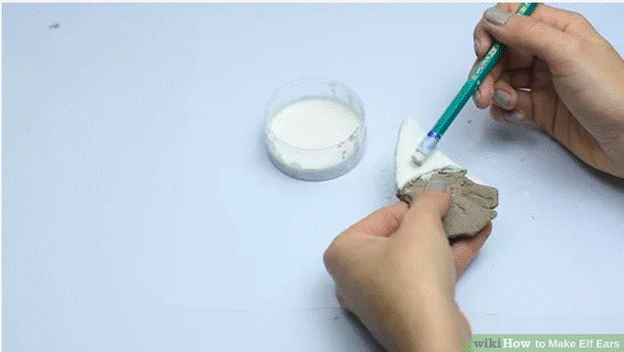 All magical creatures have one thing in common and that is pointed ears. If you need to use this for a costume party then there are easy DIY elf ears steps. The first step is to trace your ear on a paper and cut it out. Trace the shape on a piece of felt and carve out too. Use glue to secure 2 pieces together then attach a band across each. There are other great ideas too.
2. DIY Elf Ears
Elf ears can be personalized. Before you paint, pierce and own, you may need to do a little bit of work to it. If you don't want to use clay or silicon, then you can use this. This is made of cardboard and a rubber band is used as a fastener. Really easy to make.
3. DIY Cereal Box Elf Ears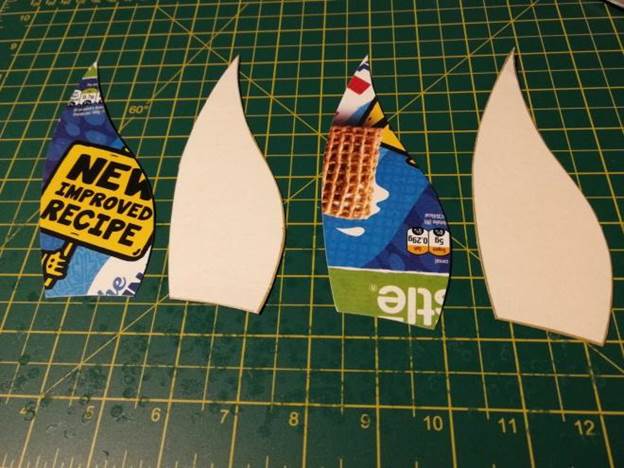 You can always have fun with DIY elf ears no matter the style and the occasion. All you need to do is to create one of them yourself. Your old cereal box or card stock can be used for this. Get the pattern you want and lay the wire on it then glue. You can keep one side plain so you can easily recreate something else.
4. DIY Baby Elf Ears
You can always get a simple DIY elf ear for yourself or for your child and customize it the way you want it to be. The materials you will need for these are very simple materials. Beanie hat, felt, stuffing, needle, and thread. Since you are making it for a baby, you will need to attach the ear to the hat.
5. How To Make Latex Elf Ears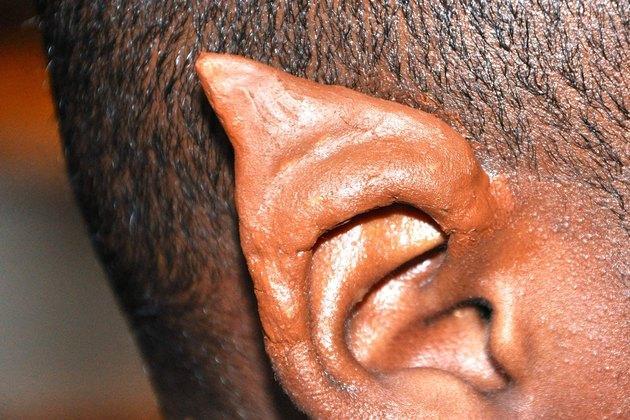 There are two basic choices you need to make when making DIY elf ears for yourself. The first thing to look out for is the shape of the ear you want and the next thing is the color so you don't get a color that does not match your ear. When fixing the mold on the ear, you can use a plastic wrap so it will protect the hair.
6. How To Apply Elf Ears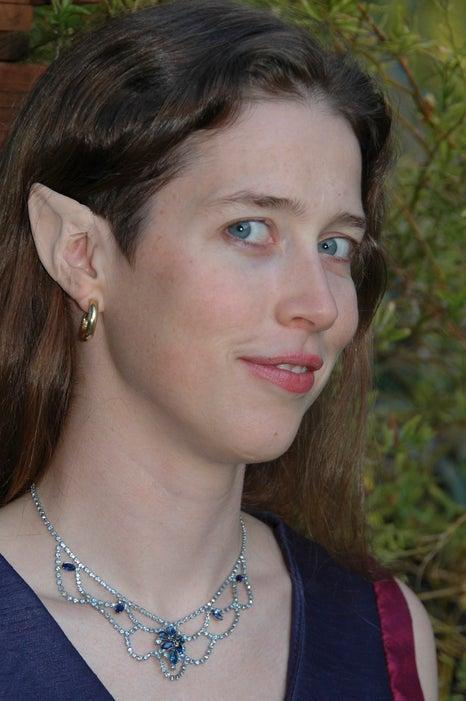 If you plan to get your first pair of elf ears then you can always make it to look really amazing. Applying it is a big deal so it will be better not to miss a step so you don't just get the whole thing wrong. Have you gotten your pair of elf ears? Then you will need spirit gum among other things. Fix the ear, apply spirit gum, then latex. Now you can use the make-up color that will fit your skin color.
7. How To Make Elvish Elf Ears With Tape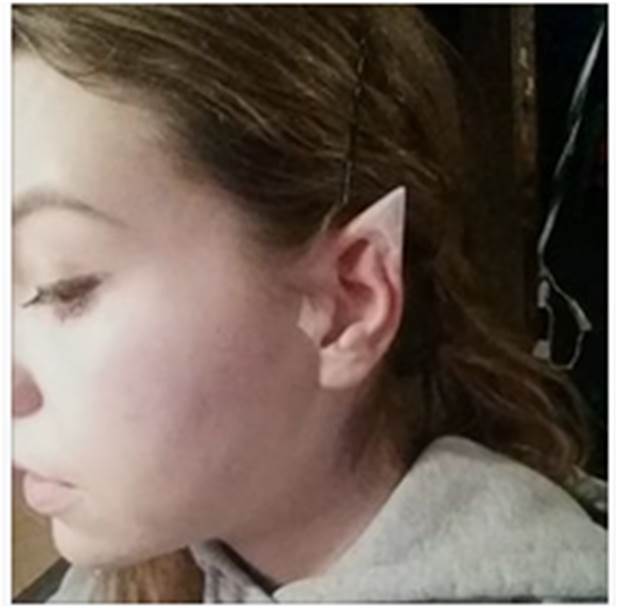 DIY elf ears are not meant to cost too much if you are getting it from the right sources. Then you get to do it the way you love it to be done. This is really affordable and you can get the materials around. Fold your clear tape to form an apex around the top of your ear. Finally use a concealer to merge the color.
8. Wire Elf Ear Cuff
DIY elf ears can be used more than once so if you plan on getting one made for your event then you will need to use it well. This wired elf ear is really classy. While bending the wire make sure the top curves well enough to look pointed. You can always use any design you love to use.
9. DIY House Elf Ears
Elf ears have been considered to be one of the best costume prosthetics that you can find around. You can make yours this bug, funny and cute. Get the template you want to use and cut it on the felt. You can use chalk or fiber-tipped pens since pencils don't work on felt. You can make your ears floppier.
10. DIY Elf Ears
When you want to create a pair of costume ears for yourself, you need to pay attention to details so it does not come out all wrong. The shape needs to be rightly done so it fits across the ears well. You can use a circuit maker to prep it and make it ready for the machine. If you don't have that then you can use cardstock and cut out.
11. DIY Elf Ear Tutorial
Pointy ears are actually quite attractive. And you can always get to do them yourself from the comfort of your own space. Use a clip to separate your hair from your ear. Then from the back of your ear and fold it over to the front and back again. Allow the tip to stay pointy. You are good to go.
12. How To Make Elf Ears Out Of Band-Aids
There are a lot of ways to make pointy elf ears. So you can choose the one that works best for you and get to work on it. Instead of using paper tape, you can use some band-aids, they have a better feel and they have the same color as these ears.
13. How To Make Costume Elf Ears
You can buy elf ears, devil horns, or other scarier latex prosthetics online but it will be so much fun to have them done by yourself. First, take your hair off the way and place a sticky note behind the ear and do some markings. Carve out and use folded wax to make the edges.
14. How To Make Elf Ears
These are some of the really easy things to make. This is made of colored clay. Play around it and give it the shape you want. You can use the end of a makeup brush to smoothen it out. Dust it with some baby powder then coat it with latex. The powder helps the latex come out easily. Assemble the pieces and put them together.
15. DIY Elven Princess Ears
There are a lot of really good ways to come up with these DIY elf ears. Instead of using solid clay here, you can easily use foil and it still comes out really lovely and less heavy. Also, clay may be difficult to bake faster. When you are done, you can attach the ear to a band and wear it.
16. DIY Simple Ears For Elf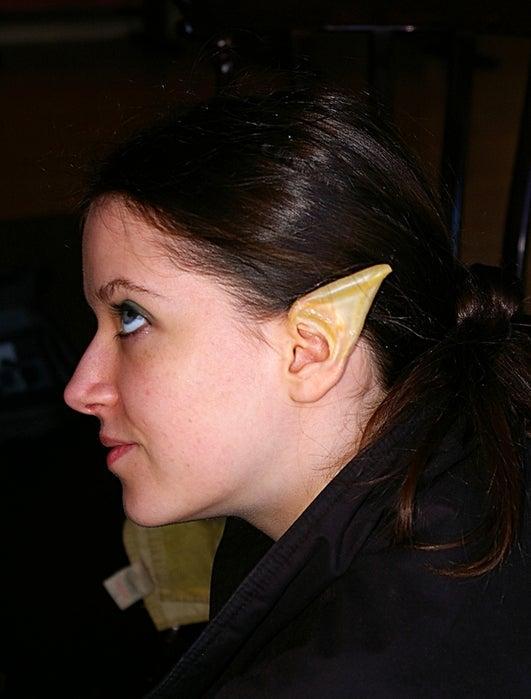 If you want to create generic DIY elf ears then you can use this as a guide. You will need an armature to use as the base and this is different from the usual mold and clay crafting. The interest is the helix and the lobe. This will be really time demanding but you can work with it.
17. Forest Fairy With DIY Elf Ears
When making DIY elf ears and you don't want to use so much time to make it, latex is a really simple material to use. When you are done creating, you can paint it.
18. How To Make Elf Ears Out Of Paper
You can always use whatever material you want to use for this DIY project. A lot of people use a mold, latex, clay, and all, but you can use paper and make a difference still. Manila paper is used for this simple project. Cut the headband and staple it.
19. Real Elf Ears Body Modification
These are a little bit painful. You will have to do a body modification on your ear. Faking it for a couple of days will look better before you do the main deal so that if you are not sure it is what you want to see in 20 years you can decide not to go with it.
20. DIY Elf Ears
To make this, start with a build of latex then keep adding layers of tissue and keep asking latex. The more liquid latex you add, the more tissue paper you may need to add as well till you are able to form the shape you need.
21. How To Paint And Apply Elf Ears
These are naturally easy to paint and apply. Don't forget to use a color that suits your skin color. You can purchase both the ears and the makeup. There are some makeup you should not use directly on the ear if not it will damage it. Apply the makeup on the ear in grades and batches. Finally, add some highlights.
22. How To Make Elf Ears Easy
Elf ears are quite easy to make. Use a piece of clear tape around your ear. Start applying foundation bit by bit until you have covered everything.
23. How To Make Elf Ears In 5 Minutes
This DIY elf ear can be used for either a costume or an event. It is necessary to use elf ears and spirit gum. Fresh latex and makeup is used finally and will make a difference. Paint your ears and glue them on.
24. How To Make Elf Ears With Clay
This project may take a few hours but you can take your time to do it if not it may not come out well. Use polymer clay and mold to shape. Add latex and get ready to use.