This tutorial is for people who want to learn how to build a DIY dunk tank. A dunk tank popularly referred to as a dunking booth or a dunking machine is an outfield attraction mainly found at fairs, kids' birthday parties or parties of any sort, and fundraisers. It comprises a large water tank over which a volunteer sits on a collapsing seat. It works when a ball strikes a target and the seat collapses, dunking the person into a full tank of water, so you get where the name "Dunk tank" originated. It is quite a cautious safety game, given that each contest takes the proper safety precautions.
The safety personnel are well trained and fully available. While volunteering to be dunked, you must make sure you wear water shoes or non-slippery tennis shoes and refrain others from hauling objects at the tank. Nonetheless, you can not flaw the fact that dunk tanks are a huge part of a fun, recreational summertime party. They are expensive and are not readily available merchandise.
You can check out these15 DIY dunk tank tutorials for your next fun project for the perfect summertime experience.
1. Dunk Tank Bucket
This is another awesome fun tasked DIY dunk tank bucket project for those who love to craft things, funfairs, amusement parks and are looking for a good fundraiser project. This DIY dunk tank bucket tutorial will try to put you through the whole basic processes and materials you would need to make a fun dunk tank bucket.
2. DIY Dunk Tank
Dunk tanks are so much fun, but they are costly to get, so to make an inexpensive and straightforward DIY dunk tank like the one shown in this DIY video tutorial, all the tools, and materials you would need are ISOtunes Bluetooth hearing protection, armor tool workbench, Triton circular saw, miter saw stand, miter saw, plywood workbench, armor dog peg clamps, titebond III wood glue, Bessey one-hand clamps, Bessey K body clamps, Triton jigsaw, super jaws, portabands, mallet, water float valve, float valve assembly, 2" PVC elbow, plastic J hooks, PVC end caps, and a few others.
3. How To Build A Dunk Tank
Why waste a lot of money to buy a dunk tank bucket when you can make something even much better at home by yourself with cheaper, more efficient materials. Learn how to build a DIY dunk tank and save up a lot more than you would love to spend on a recreational item.
4. How To DIY Dunk Tank
Learn how to make a dunk tank that works just like a toilet's flushing mechanism. It is not like your conventional dunk tank where you sit on a chair on the edge of the water tank and wait for a ball to hit a target wherein you get plunged into a full tank of water, this works differently and like a toilet flusher, where the ball has just to hit the target, and a bucket of water capsizes above you pouring water on you. It is just as great and fun as the conventional dunk tank and can be made without stress following the simplified instructions on this DIY tutorial.
5. Cheap DIY Dunk Tank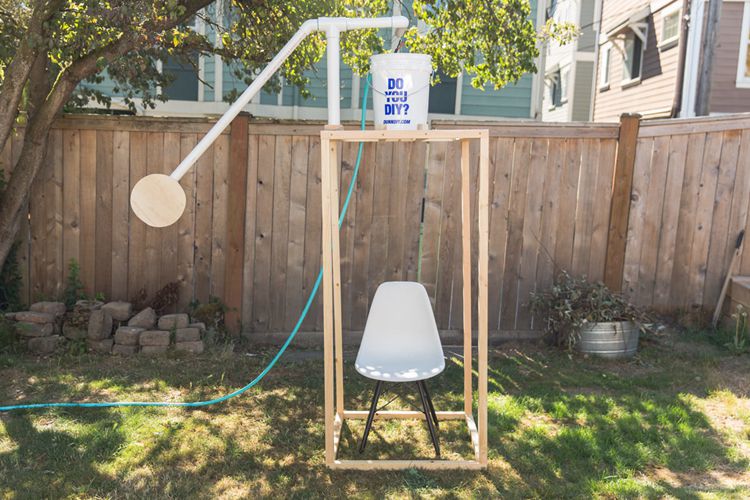 When going for a family function during summertime, one of those fun family games both kids and adults alike envisage is the dunk tank game. It is so much fun for something that looks dull, and who would not like a splash of water busting over them during the heat of summer. They can be made at the convenience of home and do not require extensive skill knowledge. diy.dunnlumber
6. How To Make A Dunk Tank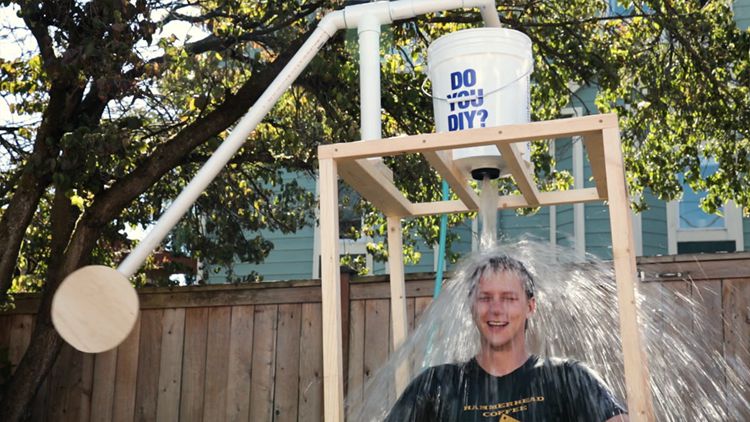 If you are interested in bringing something fun to your parties, events, and functions, you could try bringing in a dunk tank. Rented or bought from a functional kit store, but everyone loves to save money when they can. So why not create this awesome DIY dunk tank for half the cost of rent and buying. If you do not mind, you could also start up a business by renting it out for kid functions. wikihow
7. DIY Reverse Dunk Tank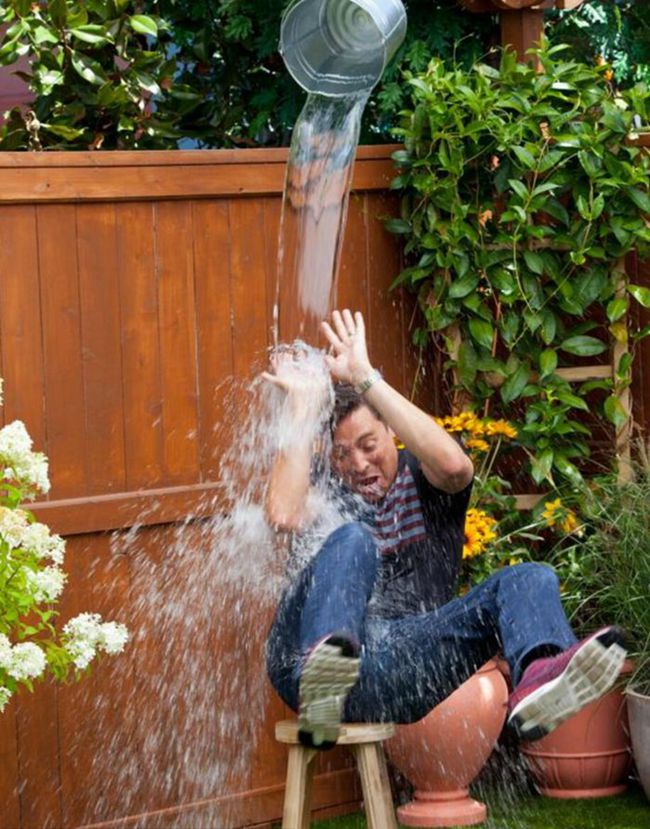 This is an all-extensive and detailed DIY summertime party setup guideline. You get to know different components to setting up your summertime party without spending a lot of money. You create important things yourself, including this excellent reverse dunk tank bucket, without much ado. foodnetwork
8. DIY Barbie Dunk Tank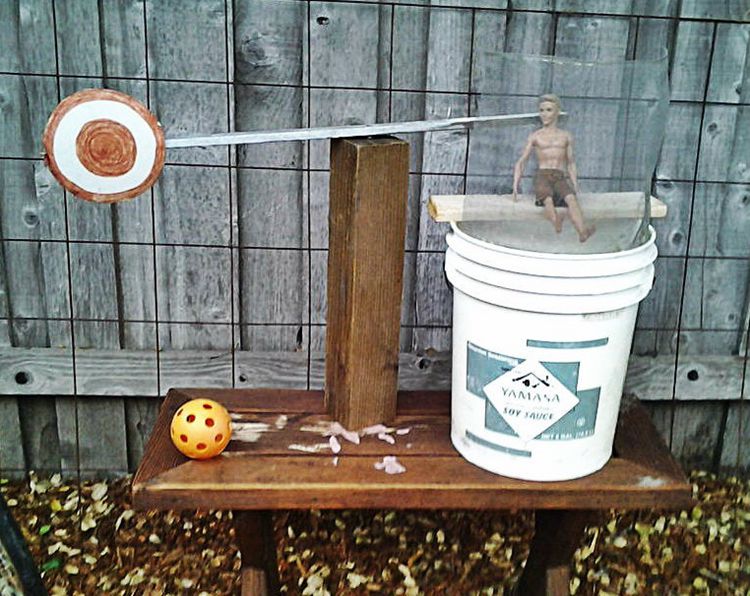 Create something special for your young one, albeit your kid or more youthful sibling, an amateur prototype toy of a dunk tank would give them so much joy. They are not difficult to make, as shown in this DIY tutorial guide, and do not require a hefty budget.
They are made from standard supplies like a 5-gallon bucket, wire netting, hot glue gun, scrap wood(you can cut it anyhow you want it to fit your bucket and arm), screws, mechanical screwdriver, Ken doll, paper, towel, water, scissors, cardboard circle, red sharpie, washers, and a Wiffle ball, etc. instructables
9. How To Build The Dunk Tank
Spark up your creativity with this fantastic miniature dunk tank. It is so colorful and works as perfectly as a real dunk tank. It is made out of mostly plumbing materials but does not require expertise in plumbing. Materials needed for this DIY project are two wheels, 12 blox, 18 long axles, nine short axles, six spacers, two targets, one ball, and a cup.
10. Dunk Tank Setup Video
Learn how to set up your dunk tank from top to bottom in a short amount of time. Setting up a dunk tank can seem like an extreme sport, but with this well-simplified video, you will learn how to set your dunk tank without much stress.
11. DIY Lego Dunk Tank
In this fun DIY video tutorial, you will learn how to build a fun dunk tank game from Lego DUOLos. Sounds fun, right! They are a colorful, recreational game ideal for growing kids and adults alike.
12. DIY Dunk Bucket
Become the life of the summertime party with a fun splash of a summertime game like the dunk tank or dunk bucket. You can check out how to build your DIY dunk trunk or bucket with this DIY video tutorial, learn how to place the pulleys, measure out crucial sides and set your dunk tank perfectly.
13. Backyard Dunk Tank
Are you and your friends or family looking to have an excellent party and can not figure out a great, fun outdoor recreational game or activities? Well, here is a solution for you that has always been fun on this sort of occasion- a handy dunk tank.
They are pretty challenging to find, and if you do ever find one, you would always discover a handful of issues with it, ranging from poor maintenance and hygiene to untreated water. But here is a DIY tutorial that helps you make your DIY safe and clean dunk tank with a set of pretty essential tools and materials like five ea – 2"x10' Sch 40 PVC pipe and a bunch of other materials that can be found in the main tutorial page. instructables
14. T-Soaker Anti Dunk Tank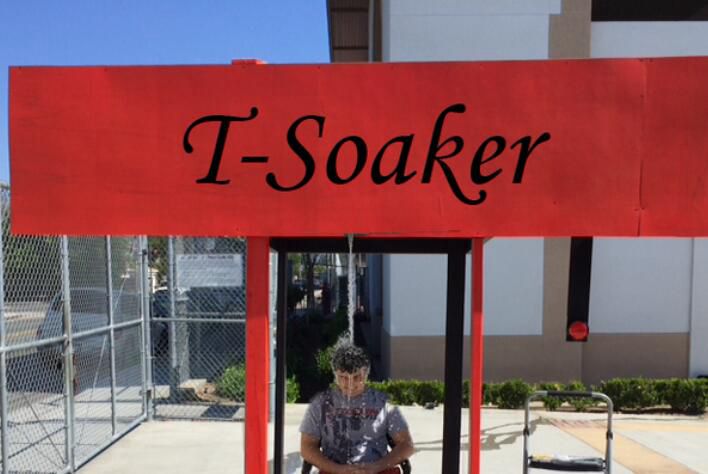 A T-soaker anti-dunk tank is a revolutionary project from the old, traditional dunk tanks. It is an upgrade from the old, classic dunk tank with outstanding benefits like portability and requires more minor amounts of water amid some other good benefits. Instructables
15. How To Make A Dunk Tank
A dunk tank is fun, but a dunk tank with pop goat slime is so much fun. You can learn how to make this funny, creative and awesome DIY project with this equally excellent DIY tutorial. It is straightforward to do, also very cost-efficient, does not require much skill, and can be done in minutes.
Conclusion
A DIY dunk tank is a unique party piece that will be sure to gain the attention of your friends, family, and guests. Popular for both adults and children, this kind of baseball-themed game will instantly liven up any occasion. Use our easy step-by-step guide to make your own DIY Dunk Tank. Soon enough you'll be the life of the party!
So how does a dunk tank work? The Water Tank: The dunk tank holds water, although it is typically filled with a non-toxic liquid like water. Thus, the person sitting in the seat will not be harmed in any way by this water. Passers-by use a ball to try and land their balls into the pocket at the end of the dunk tank. What are you waiting for? Start the making process!