If you're seeking a better way to hang your artwork rather than sticking it in a pre-bought frame or simply tacking it to the wall, then you're in the right place. Do you have several prints that need to be hung but none were framed? Or tired of the constant echo and lack of visual stimulation? This your haven.
We have listed 25 best DIY poster frame ideas for you. Explore these steps and you'll be a step closer to having your frame hung up.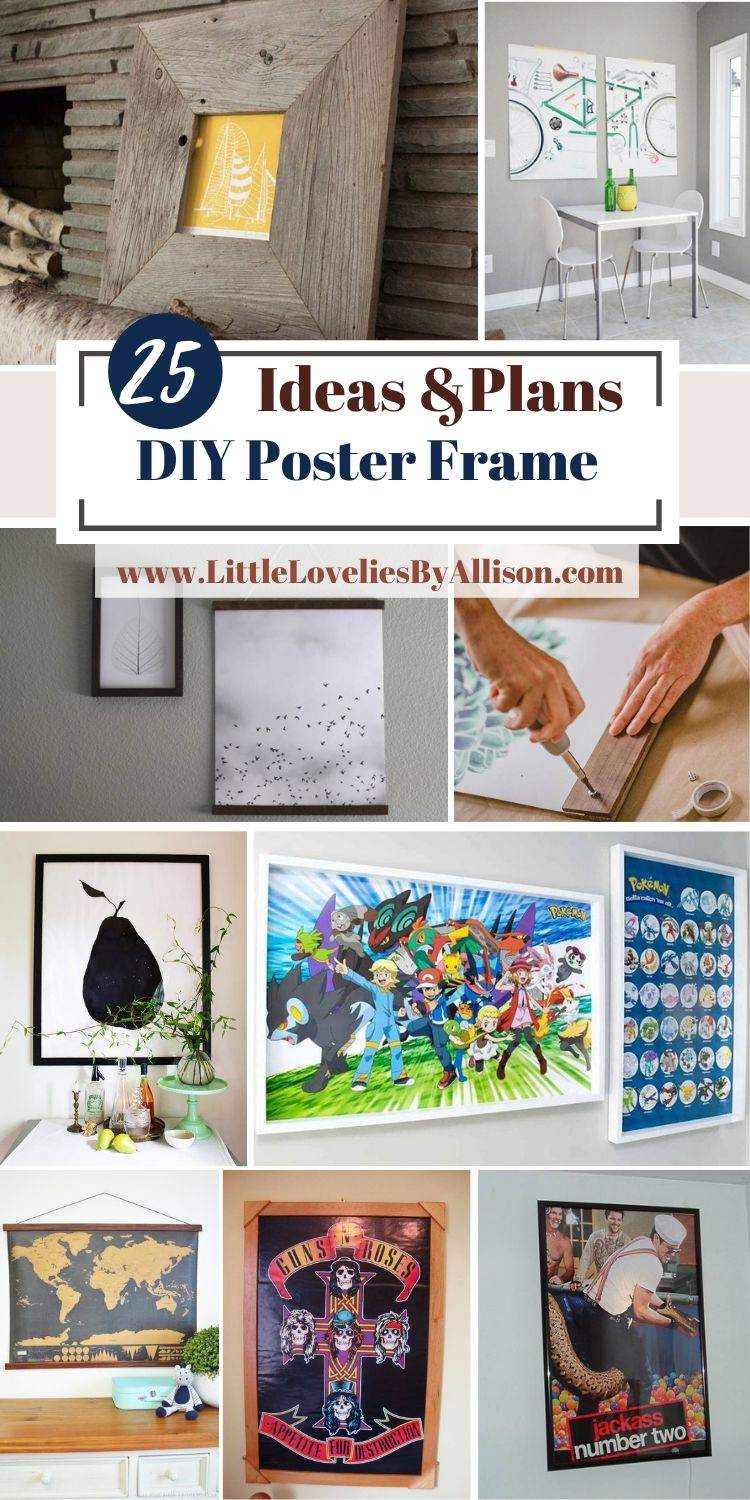 1. Easy DIY Poster Frame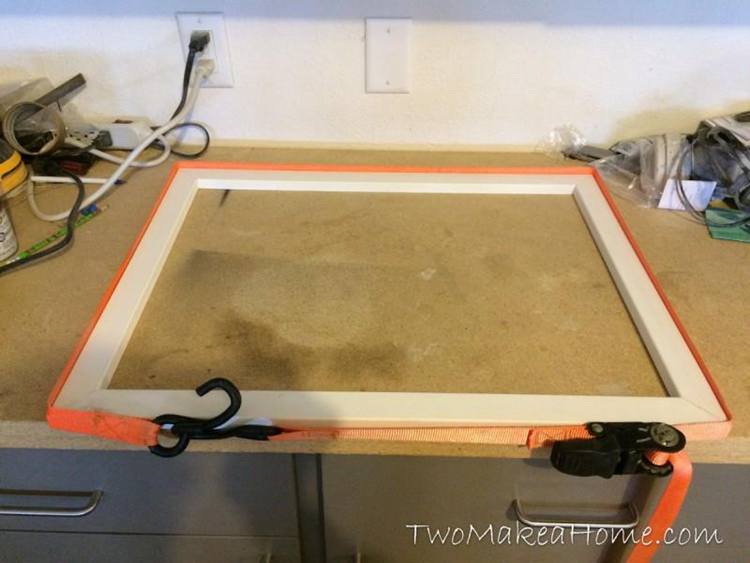 Just in case you're wondering how to get this done, this quick guide is for you. In less than an hour, you can have this poster frame done using the following materials; 1×2 MDF Board, 8 ft long (makes one 18×24 frame), glue, paint,  poster board, picture frame hooks, staples, masking tape, miter saw, staple gun.
2. DIY Poster Frame Tutorial
This is some cool way to hang up your poster and it's a perfect DIY to display beautiful artwork and freshen up your walls. To also have this beautiful piece all set up, begin by finding an art piece you love and locating the spot where you want it to hang. Also, take note of the colors and textures around it. You'll just need to buy a stain that matches your current color theme plus a few pieces of wood.
3. DIY Poster Frames
Are you tired of receiving that blank stare from your wall in your room? Your eyes must be aching from staring at no beauty. The good news is you can finally frame up those prints lying dormant and give your room that beauty it deserves. All by yourself by just cutting some wood to size, glue the pieces, stain, and add the poster to the frame.
4. DIY Large Scale Picture Frame
Since regular framing can be so expensive and not to think of large-scale prints. You may have to consider creating one for yourself that still gives your room or space an aesthetic feel. Just with these materials, you can begin the journey to creating yours. White illustration board, acrylic sheet, spray mount, straightedge + utility knife, 4 wood boards, pencil, tape measure, miter box, sanding block, 4 corner braces, drill + bit,  wood glue, paint, turn buttons, large picture hook.
5. DIY Cheap Poster Frame
Here's an easy-to-make poster frame. This video walkthrough is an explicit guide that when patiently followed will give you the desired results.
6. How To Make A Poster Frame
There are a lot of expensive poster frames out there especially the large ones. You can make an inexpensive frame using these simple DIY steps. Good luck as you try them out.
7. DIY Swing-Open Poster Frame
This is cool and amazing because it can be swung open to enable you to have a change of poster whenever you want. I know you love this, it will give your space a new look once in a while. Follow through and enjoy!
8. How To Build A Poster Frame
So here's a large poster frame made with planks of wood, wood glue, wood stain, and poster hanging components. With your tools all set, begin to build.
9. DIY Wood Frame For Large Posters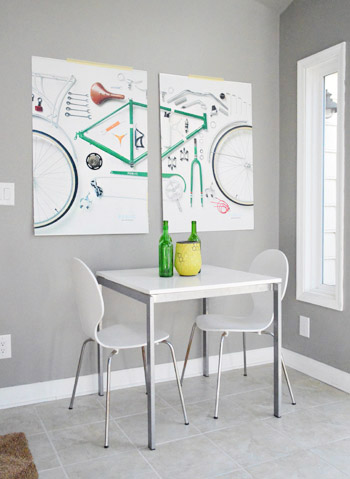 I'm pretty sure you do not want to tape your beautiful poster to the wall, making it look all pitiful just hanging in that space. Well, cheers to a more beautified room because this easy tutorial will guide you towards creating a beautiful frame.
10. How To Frame A Poster For Less Than $10
Locating the perfect poster to decorate your walls may seem challenging. Don't debase that incredible concert poster or art print by hanging it with sticky putty or a plastic frame! You'll see how to frame a poster on a low budget with real wood that you can customize to any size and color.
11. Simple DIY Poster Frame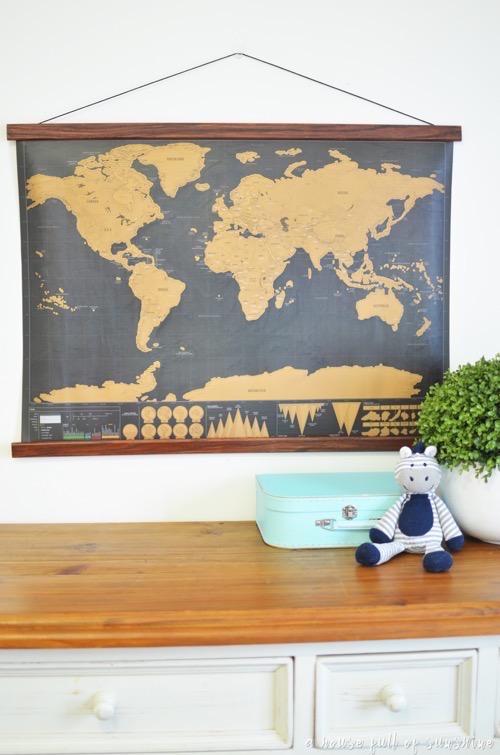 Art can be expensive, but a budget-friendly alternative is to use a nice poster and create a frame for it. It's a seamless process that doesn't require much. Just purchase flat timber molding and cut to size. Next stain the timber. Staple poster and loop to the back of timber. Hang up.
12. DIY Rustic Poster Frame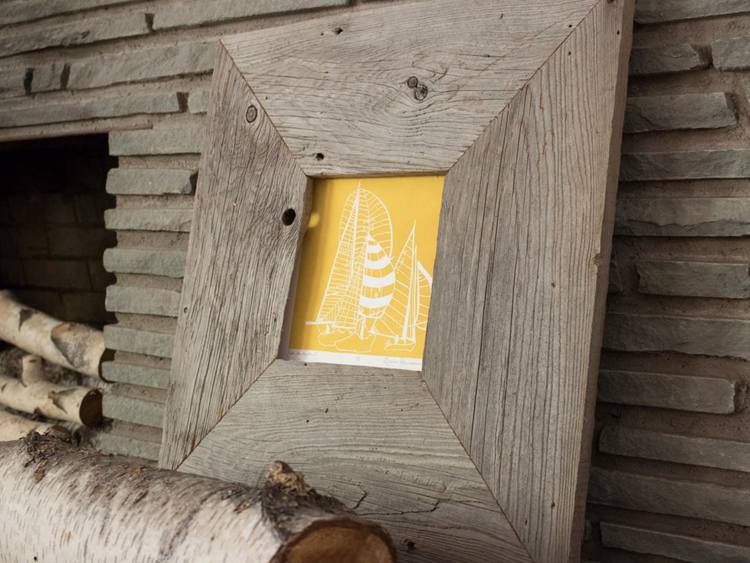 The rustic design offers a special appeal to those who appreciate the natural. The warmth of wood used in rustic decor pairs organically with upcycled and found items. Decide on a size for your picture frame and make use of these tools and materials: wood boards, speed square, miter saw, palm router with rabbet bit, wood glue, biscuit joiner, and wooden biscuits, mending plates and hanging hardware, glass.
13. DIY Custom Poster Frame
You will learn how to make this really cool and wonderful poster frame on a low budget. Enough of the expensive stuff that makes you spend so much when it can be cheap.
14. DIY Poster Frame
If you're a vintage lover then welcome to this space. This is a wooden vintage poster frame. The good news is it is budget-friendly and can be adjusted to any size you prefer. It's beautiful for wall decor and abstract painting.
15. DIY Cardboard  Poster Frame
You can try out this easy DIY poster frame. This frame is made using cardboard. Yes. If I didn't say you probably wouldn't know. That's how amazing the outcome looks.
16. DIY Movie Poster Display Frame
For the movie lovers out there, framing a movie poster gives your space a different feel of what you love. This movie poster equipped with a light-up marquee is super easy to create.
17. DIY Poster Frame
This is a simple DIY poster frame that is cost-friendly and looks pretty on any wall. No technical skills are required, just basics and you're good to go. You should get these ready to get started; Wood:5cm wide 1cm thick, 8 cm wide 1 cm thick pine (for the triangle corners), Mitre, Saw, Hammer, Sandpaper, Paintbrush, Staple Gun, Pin nails, Wood glue, Wood stain, Varnish, Poster, Cardboard, Gluestick.
18. DIY Metal Framed Movie Posters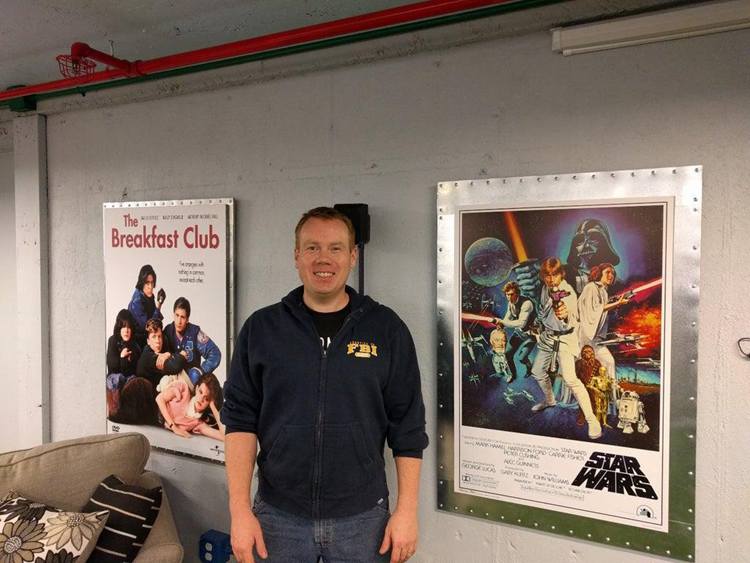 What we have here is different from the regular wooden frames you find about. Here's a metal-framed poster and your result is a unique set of frames that looks wonderful and won't break the bank.
19. DIY Zombie Movie Poster Frame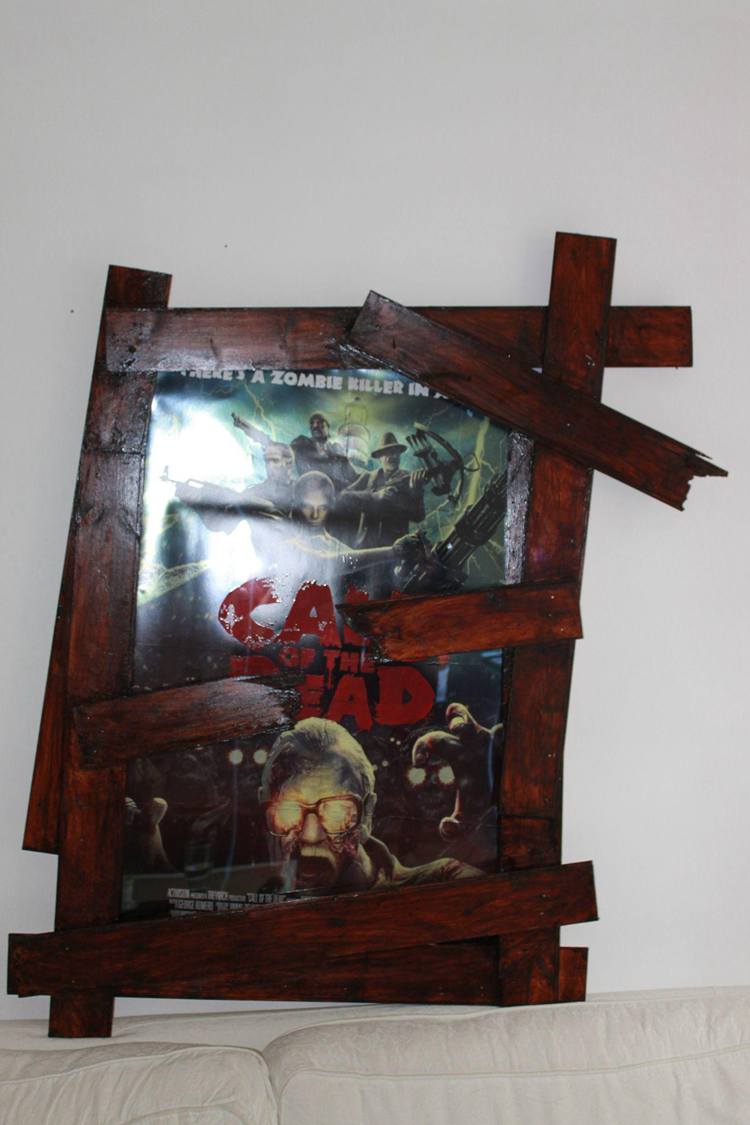 Here's a great idea for those who seem to like horror, Lol. This frame is a replica of the boarded-up windows you see in the Call of Duty 'Zombies' mode. With your zombie poster, hammer, and some stains on the carpet, you will have this result.
20. DIY Movie Poster Frame
This amazing movie poster frame can be yours in just a short period of time. This will guide you to make your very own backlit movie theater poster. So you will need a movie theater poster,  poster frame to fit the poster,  fluorescent lamp assembly with switch, Corrugated Cardboard, Duct Tape, and Rubber Cement.
21. DIY Hanging Poster Frame
This is a modern way to hang up your beautiful photo, artwork, or painting. You can make it at a cost-friendly rate using these materials; 4 wooden pieces, glue, yarn, and a magnet.
22. Backlit LED Poster Frame Light Box
Are you a movie or a home theatre nerd? You can adorn your home theatre room with a dimmable LED light strip and a double-sided poster. It looks really stunning. Don't hesitate to explore this guide and make yours.
23. DIY Paper Frame
With the million and one things you find people around doing with paper, it will amaze you to discover that creating a frame is one of those things. Yes, it's way easy to make. Get creative now!
24. DIY Spotify Glass Art
In this guide, you will learn how to make this outstanding Spotify glass cover without a circuit. The good thing is it doesn't take so much time to get this done. Say in a couple of minutes or hour you're done.
25. DIY Movie Poster Frame Marquee
If you're a movie lover and love the cinema look in your room, then you should try this out.
This is a really large frame made using the following; Thin piece of plywood, 2×4's to build the edge of the frame, Strand of outdoor lights, one strand per frame, Liquid Nails, Drill with a drill bit, Wood Filler, Sand Paper, Paint,  Paint Sprayer and Miter Saw.
Conclusion
Poster frames are just great for your posters or prints and adorning spaces be it your room, children's room, or the office. You can give any of these lovely frames to your spouse or loved one. Thanks for stopping by, feel free to leave your thoughts or questions in the comments section below.