Mirrors have perpetually been some of the most important pieces of furniture in the home. But mirrors aren't just functional, they can completely modify the look of a space. Mirrors can be used as design elements that generate radiance in a room and make small spaces feel bigger.
In this article, we have listed 25 DIY mirror frame projects that you can DIY from your basement. You can choose between any of the following frame types: stained wood, metal, raw wood, painted wood, and frameless.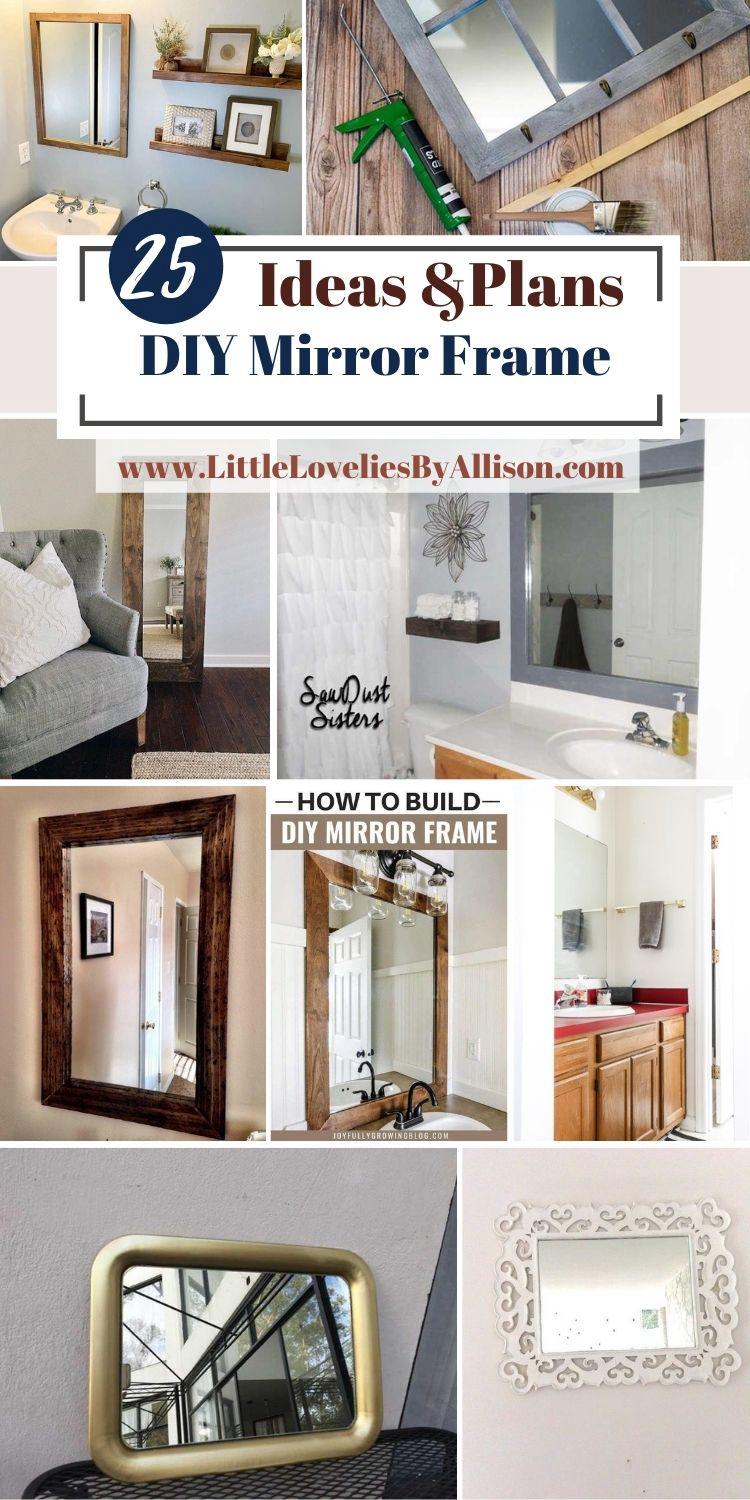 1. How To Make A Large Mirror Frame
Framing large mirrors is mostly expensive and finding just about the right size may prove difficult. So here's an easy step-by-step process to make a wooden picture frame to fit any mirror size.
2. How To Build A Mirror Frame
If there's an old mirror around your home then this project is perfect for framing that oldie to be transformed into a newbie. With this woodwork project, you can make just any kind of mirror you wish to at a lesser expense.
3. DIY Custom Mirror Frame
In this video you'll be guided in how to make a custom industrial farmhouse mirror frame using the following materials; 1 x 4 lumber, varathane stain, flat angle bracket, thin flat angle bracket, black flag angle bracket, spray paint, disposable staining gloves, and lint-free towel.
4. How To Frame A Mirror
This Video DIY mirror frame tutorial will help you create an easy, lovely and beautiful frame for your large mirror on the floor or just about any size of mirror you want to frame.
5. DIY Mirror Frame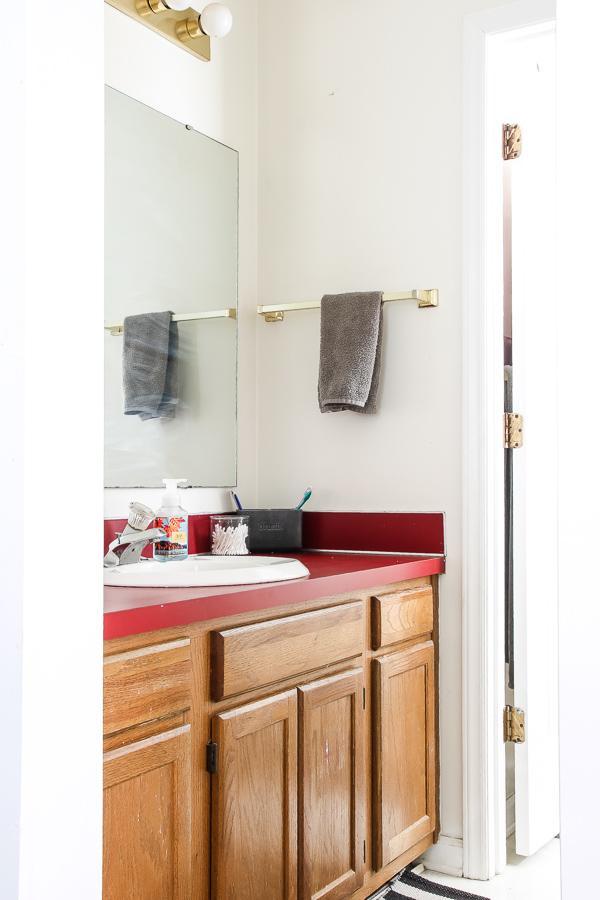 Rather than having your bare mirror staring at you in the face, you can choose to beautify it by adding a frame to it. So right here is how to get your DIY mirror frame done in two hours. You can make this using these materials; (2) 1x4x8, (2) 1x2x8, (2) 1x3x8 furring strip, wood stain, pre-stain wood conditioner, rust-oleum polyurethane, miter saw, table saw, pocket hole driller, and screws.
6. DIY Stick On Mirror Frame
This beautiful and pretty stick-on mirror frame isn't a big deal to create. It is easy to make. Also, this stick-on mirror frame can add the character you're looking for, without breaking the bank. In this guide, you will be shown two easy ways to create a stick-on frame seamlessly and with no fancy power tools.
7. How To Build A Mirror Frame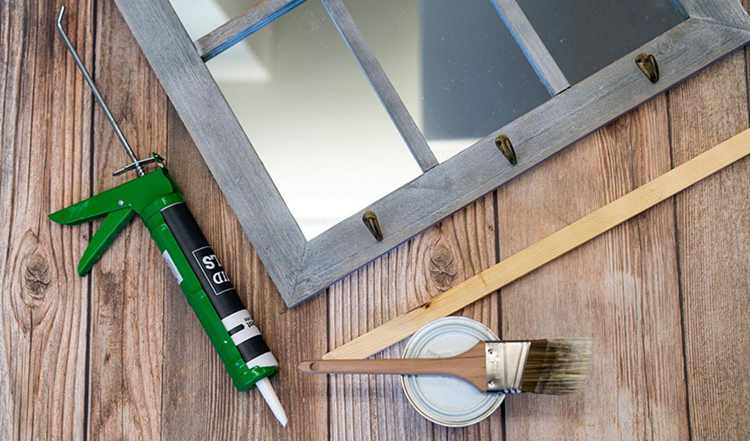 You can dress up that plain, old, ugly mirror in your home with this DIY project. It's easier than you think. When you're done you'll be grateful you gave it a try. Gather these supplies and get building; gloves, safety glasses, ruler, sandpaper, carpenter's square, miter saw, construction adhesive, wood molding or other reclaimed wood, stain, brush, drop cloth.
8. DIY Frame For Bathroom Mirror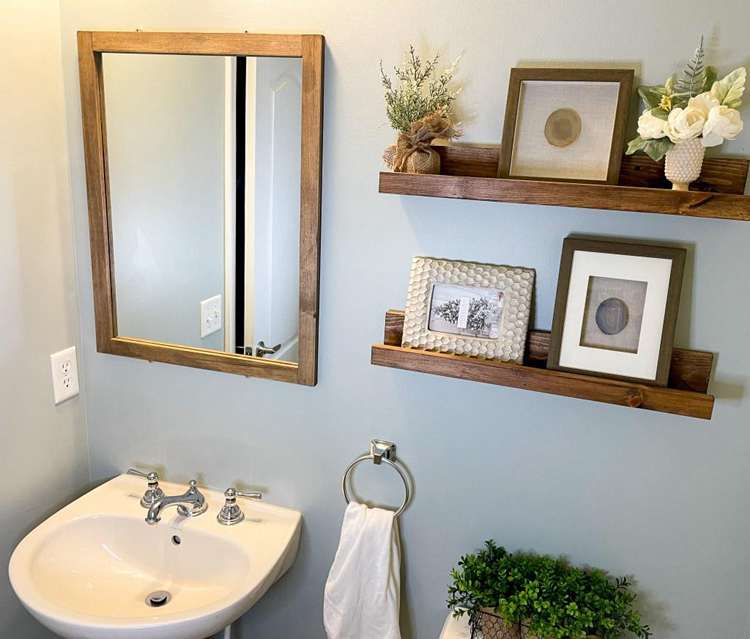 Framing your bathroom mirror is a quick, easy, and affordable way to dramatically update your bathroom without replacing anything. Right here you're going to learn how to frame a large bathroom mirror and how to update a decorative mirror with scrap wood.
9. DIY Modern Framed Floor Mirror
This is a much more inexpensive project that when completed gives it an expensive outlook. Building this frame is way easier than you can think and most interesting the results will come out looking all professional and great.
10. How To Build A Frame Mirror
Ever thought of making a basic, simple mirror frame? You can get started with this. This will walk you through how to make a rustic mirror frame. So get your wood, table saw, miter saw, drill, palm router, and get building
11. DIY Wood Sunburst Mirror
This DIY wood sunburst mirror looks really stunning and attractive. It gives you room for a classic finishing touch. You will be excited at the awesome outcome of this lovely craft. Follow through and make yours.
12. DIY Circle Mirror
Oftentimes we get the regular square or rectangular mirror so for a change you'd want to try out this circular mirror. You will learn how to cut your mirror to a circle or you can do that at the glass store. Finally, you will know how to create a circular wooden frame to fit your mirror.
13. DIY Textured Mirror Frame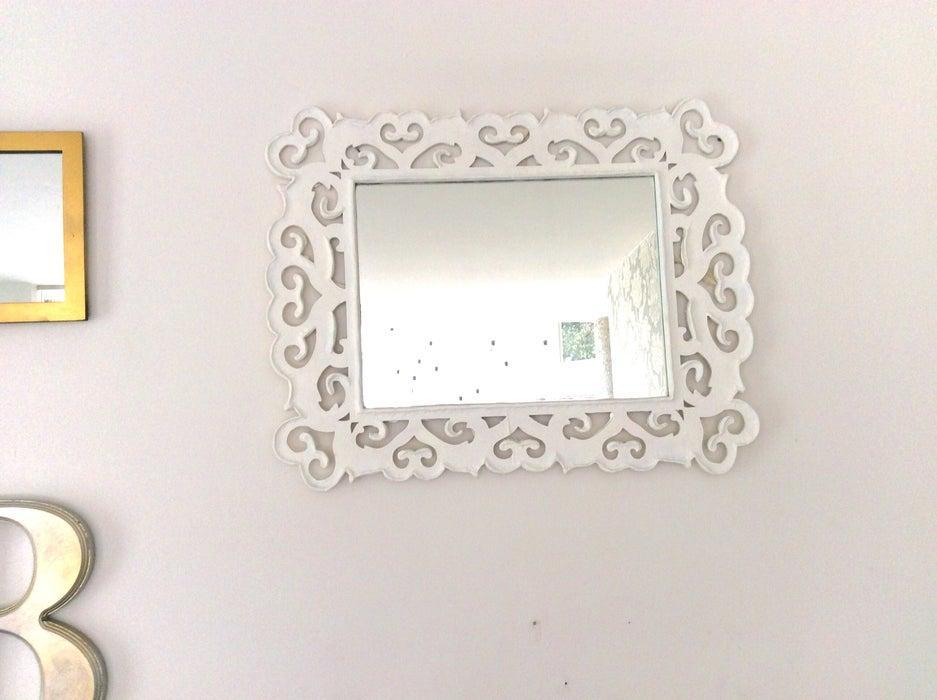 This textured frame is super amazing and really beautiful. It gives your home that aesthetic look always. A textured frame appears to be expensive in stores but with this project, you can make bigger ones at a lesser cost.  So with these, you can make yours too. Wooden laser cut frame, a mirror of the size to fit the frame, air dry clay, white glue, white paint, small brush, spoon, old silicone.
14. DIY Floating Mirror Frame
Supposed your mirror is not glued in place but rather held up by tiny mirror clips, it is advisable to frame them up to make them last longer. Framing up mirrors also adds beauty to a room. So you should try out this step towards having a lovely floating mirror.
15. DIY Wood Mirror Frame
After purchasing these materials; (3) 2-¼" x ¾" x 8' long - pine, wood glue, liquid nails, wood stain, filler, and polyurethane. You can measure and cut your wood to fit the size of your mirror. Assemble with glue and staple gun. Finish by staining. Then mount up your beautiful piece.
16. DIY Log Mirror Frame
This is an awesome craft idea implemented right here. This is a walnut log slice mirror. It gives your room a beautiful and state-of-the-art fashion look. The simple steps here will guide you on how to get this craft done.
17. DIY Mirror Frame Under $10
This is just for you if you want to upgrade your mirror. It involves no screws, no nails, and it won't scratch your mirror. With the simple steps here you can have this pretty art here.
18. DIY Ornate Mirror Frame
You can turn that old ugly frameless mirror, Lol. To something grand and classy by framing the mirror. This will guide you on how to get this ornate mirror frame done.
19. DIY Rustic Mirror Frame
Luckily, this project is an easy one. So you can make this frame for your floor mirror, bathroom mirror, or any kind. You can make this DIY rustic frame at a cost-friendly amount.
20. DIY Gold Frame Mirror Made Of Cardboard
In this guide, you will love how you can make a decorative mirror frame using gold foil, box cardboard, and old paint. It's a gorgeous piece of art that can be used as a vibrant decorative item for your home.
21. DIY Mirror Photo Frame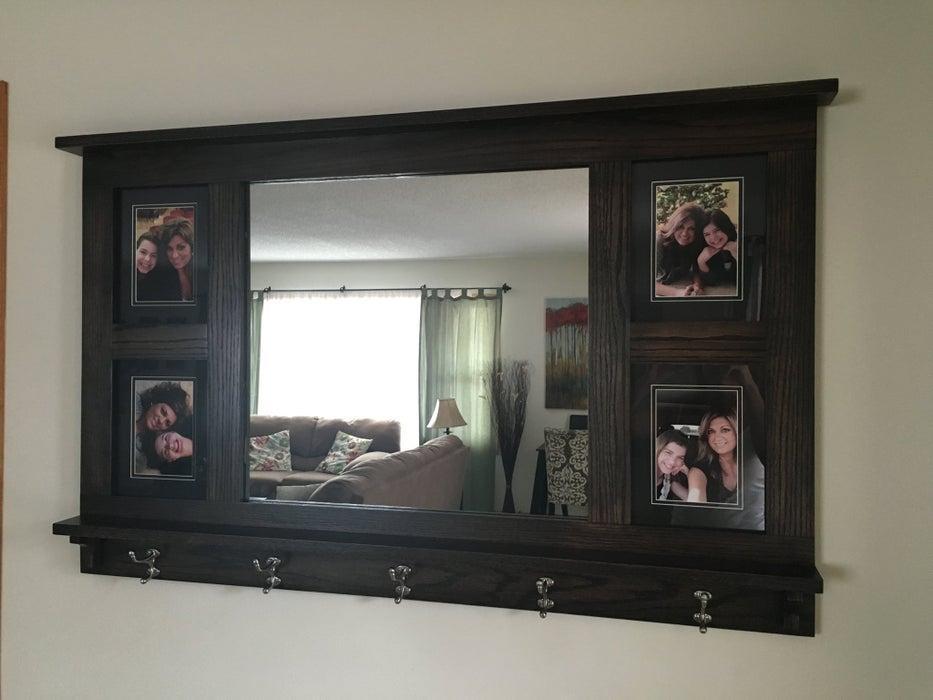 Getting this kind of frame at any store will definitely cost you a fortune. Meanwhile, you can make this yourself. This is a lovely mirror frame as well as a picture frame, it serves a dual purpose for your room. Using simple joints joined with the Kreg fasteners. Cut to length your wood and stain. Add hooks as desired under the shelf. Mirror was custom ordered to fit the rabbet routed in the frame and is roughly 22" square. 8"x10" glass and mattes were purchased.
22. How To Add Wooden Frame To Bathroom Mirror
To get this project done you will spend as little as possible. With these easy basic steps, you will learn how to make a bathroom mirror frame with wood that looks amazing.  It's an easy DIY project that can make a big difference in your bathroom!
23. DIY Farmhouse Wood Framed Mirror
The step-by-step guide given here will walk you through how to make this DIY farmhouse wood-framed mirror. This project isn't time-consuming, it takes just two hours or so. Depending on the supplies you have at hand, it won't cost you a fortune to make this.
24. DIY Easy Mirror With Frame
This is another great and simple idea for smaller mirrors. You might be wondering just how you can set up your little mirror. But here you go! This frame is made out of an old tray. The steps will thoroughly guide you to making yours.
25. DIY Large Mirror With Frame
This is an inexpensive but sophisticated mirror frame design that depicts style and elegance customized on a budget. It is quick and easy. I assure you your end results will come out really attractive and gorgeous. Give it a try.
Conclusion
Mirrors come in endless variations for every design aesthetic and purpose. You will discover that no special skill of any sort is required to achieve the various kinds of frames here. Commit your time to learn properly and you can be a proud owner of an elegant mirror. Ciao!