Are you expecting a baby? If the answer to that question is "Yes." Then I challenge you to be the best Dad or Mom by building a comfortable cradle for your new baby. In this article, I have put together a couple of DIY bassinet projects that would inspire you to make something great.
Before diving in to making one of the listed bassinets for your baby, you should know that all the bassinet projects listed below require that you have woodworking skill and tools. If you haven't done woodworking before, making this might be impossible for you.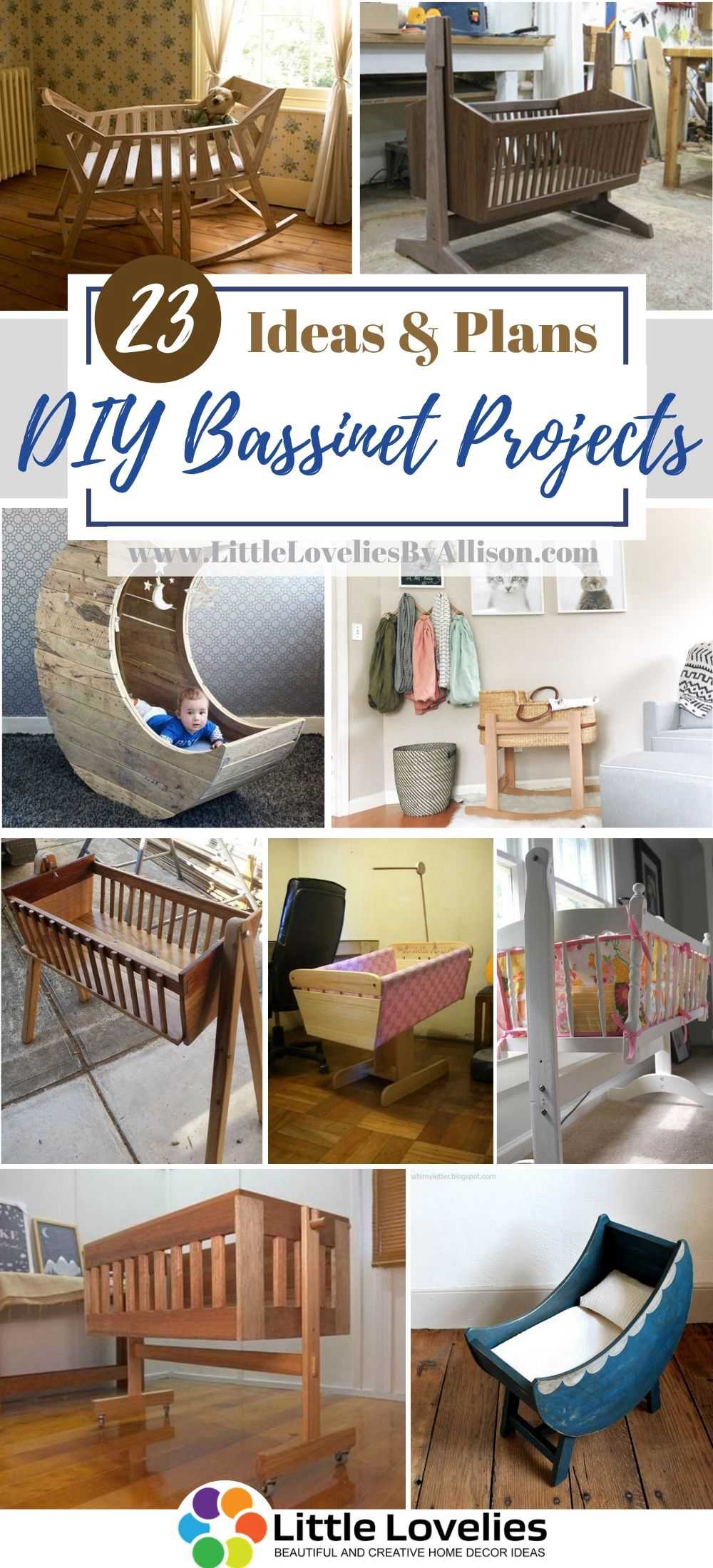 1. How To Build A Bady Wooden Bassinet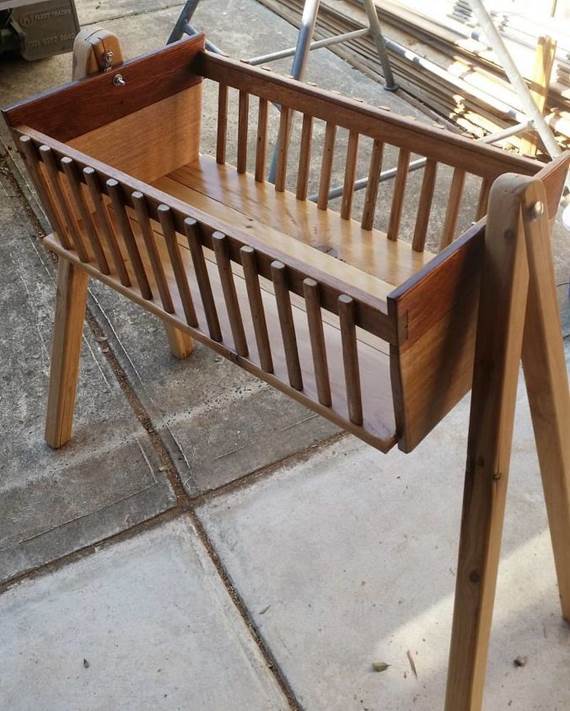 Take a good look at this DIY bassinet, it looks amazing. I love the build. In this tutorial, you will learn how to build this particular DIY bassinet. As you can see, wood is used to build this, which means woodworking materials are also used. If you are a woodworking expert, making this design shouldn't be difficult for you.
2. Mobile Rocking Bassinet DIY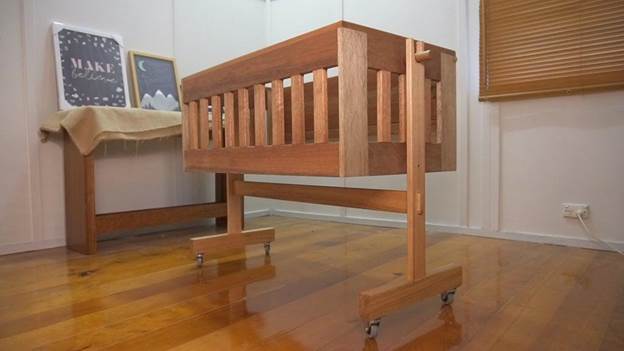 If you are a professional woodworking expert looking at making a bassinet for your newborn baby, I would suggest you check this out. In this DIY tutorial, the creator was able to make a mobile rocking bassinet. The wheels below make it easier to rock the baby.
3. DIY Rocking Bassinet
While researching, I also found this amazing rocking bassinet. I think it is very beautiful. If you are looking at giving your newborn baby maximum comfort, you could try this. The making process would take a while to complete. You will also need to get a lot of materials ready for the making process.
4. Simple Baby Bassinet DIY
If you are just starting out woodworking, the previously listed projects might be a bit difficult for you to make. If that is the case, then you should check this project out, it is quite easier to make, although, some woodworking tools would still be required.
5. DIY Baby Rocking Bassinet
Are you a pallet wood lover? You should check this out. In this DIY project, the creator was able to make this great looking bassinet. I love the fact that it has a rocking feature. Building this requires a lot of hard work and skill. It is also time-consuming. But in the end, you will love the finished work.
6. Bassinet Makeover DIY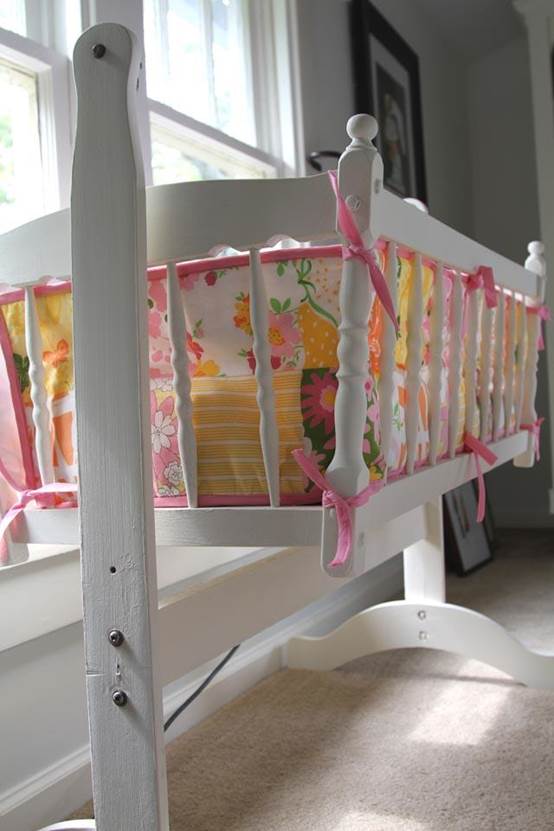 This DIY tutorial is for people who already have a bassinet in their homes and are looking at making it look better. In this guide, you will learn some tips that you can use to transform an old bassinet into an amazing looking bassinet. You'll need a few supplies for the transformation process.
7. Baby Moon Shaped Bassinet DIY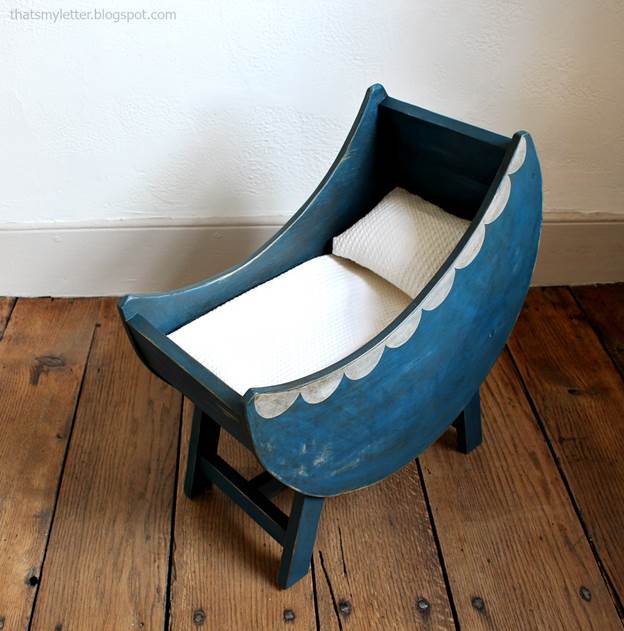 I can't over-emphasize how cute this bassinet looks. I mean, take a good look at this moon bassinet, it is the perfect nest for your newborn baby. Although this bassinet looks appealing to the eyes, the making process is not so easy, it requires a lot of supplies and woodworking materials. But this shouldn't be a hard task for you if you are a woodworking expert.
8. Bassinet Cosleeper DIY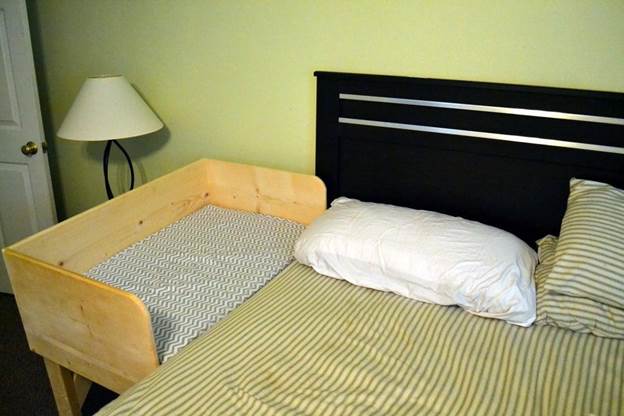 Ever heard of the phrase Keep your kids close and your baby closer? okay, I just made this up. However, keeping your baby close to you is an important thing to do. With this cosleeper, you can keep your newborn baby close to you.
9. How To Make A Rocking Bassinet
This DIY bassinet tutorial is for woodworking experts who are looking at making a rocking bassinet. If you have woodworking skills, putting this together shouldn't be a hard task to complete. The only limitation might be the absence of woodworking equipment.
10. Moses Bassinet Stand DIY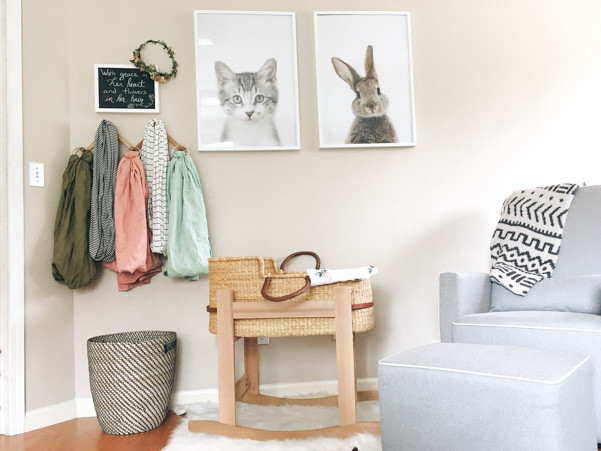 For this DIY project, you will need to place an order for the basket. Making the stand should not be a tough task to complete if you know your way around woodworking. I also love the fact that this bassinet is perfect for small areas. If you have a small room, you should consider making this space-saving bassinet.
11. How To Make A Bassinet With Pocket Holes
Here is another guide that will teach you how to make a bassinet. If you have never made one before, you definitely should check this tutorial out. The cost of making this bassinet is a bit high, the creator spent over $350 on materials for this bassinet. But, I believe he did a great job putting this together.
12. DIY Baby Crib
Most times, all that a professional woodworker would need is an inspiration to create the best woodcraft. This tutorial is not for beginners, I would only recommend this tutorial for people who have years of experience in woodworking. If you belong to the expert category, you should be able to make this baby crib by simply looking at this video guide.
13. Becky's Cradle Build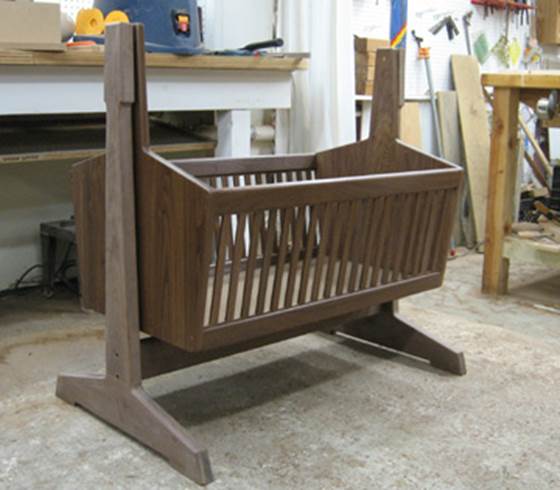 Are you looking for the perfect cradle for your baby? I found the one you can DIY easily. Before you go ahead to make this, you need to firstly, gather all the required materials. The instructions for making this cradle are quite easy to follow if you have woodworking experience.
14. DIY Rocking Cradle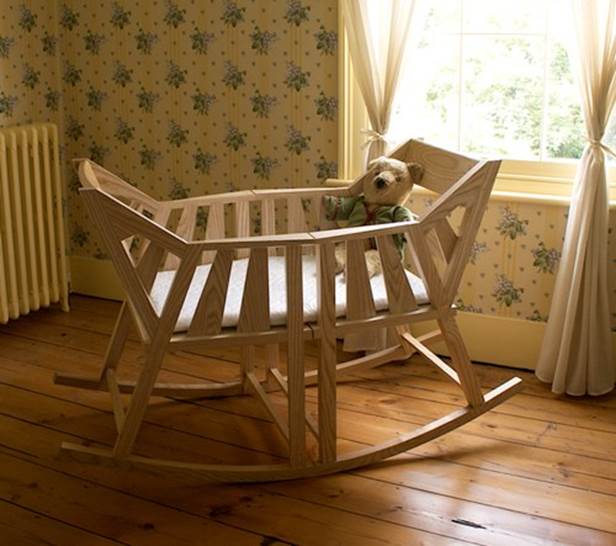 Now, this is what I call a creative idea. I still don't understand how the creator of this amazing piece was able to make this cradle from two chairs. Well, you are the woodworking expert and you should know better. I hope this inspires you to create something fantastic for your baby.
15. DIY Pillow Bassinet Lounger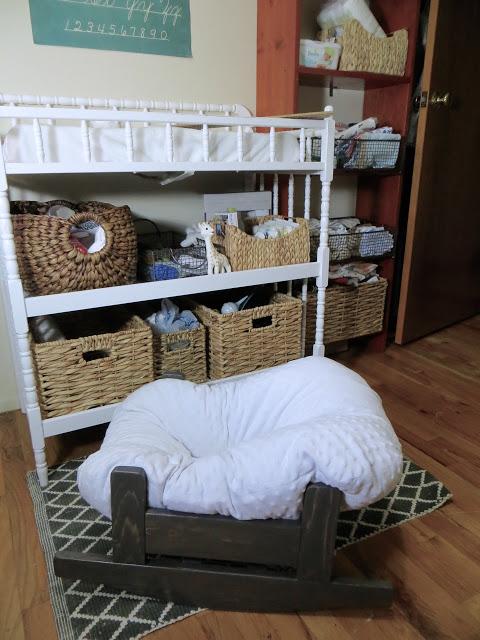 I know this looks easy but trust me, it isn't. I happened to ask one of my friends who is into woodworking and his words were "Making this would be fun, but not so easy." However, this bassinet would provide maximum comfort for your baby.
16. Building A Rocking Chair With Crib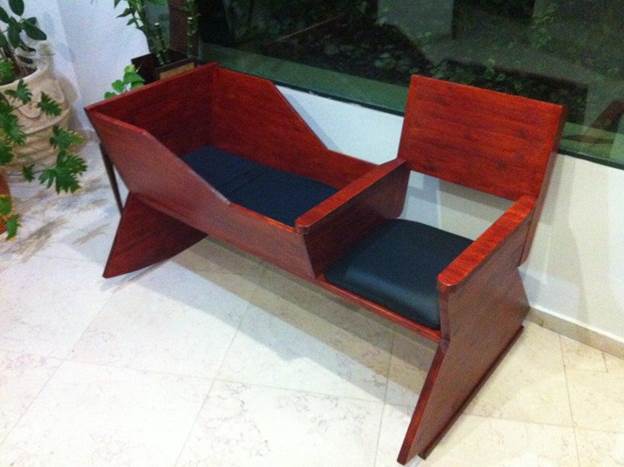 I am no expert, but I have a strong feeling that your baby would feel a whole lot better seeing you close by. This can be achieved with this rocking chair with a crib. A woodworking expert was able to build this unique bassinet. You too can make this if you have the required tools and skill.
17. How To Build A Crib Out Of Wood
Here's one of those magical videos that would give you an idea of how to build a simple crib out of wood. I won't recommend this for beginners, because as a beginner, you might have a hard time understanding the build process.
18. Rocking Walnut Bassinet
Every baby deserves a perfect bassinet. In this guide, the creator will take you through a long guide that will show you a detailed process of how he was able to build this fantastic bassinet. The whole process of making this bassinet is easy to follow.
19. DIY Baby Bassinet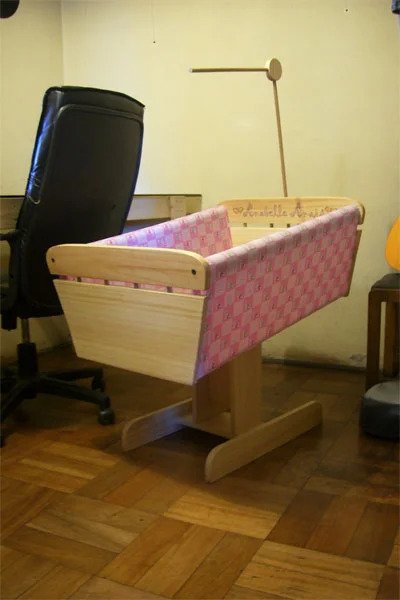 Here's another design I thought you would love, I just had to include it on my list of best DIY bassinet projects. Put your woodworking skills to the test with this fantastic project. Also, feel free to customize it to your taste.
20. DIY Baby Moon Cradle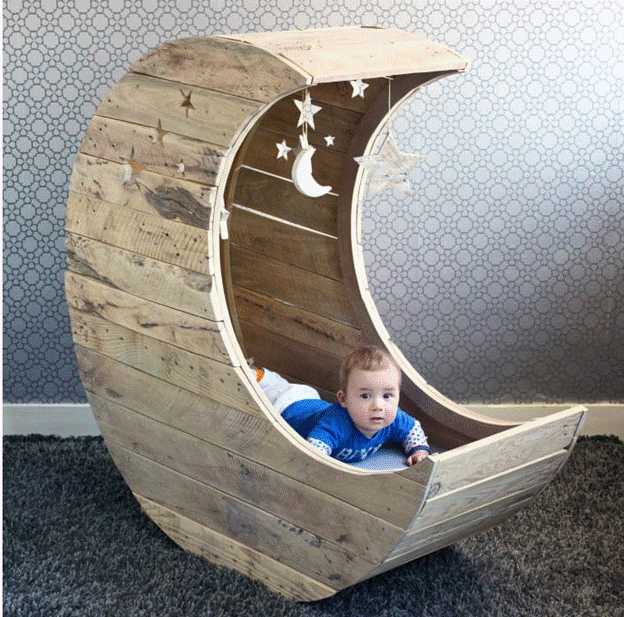 Just by looking at the image, you can tell that the baby is having a swell time in his new cradle. This one does not have legs like the first moon shaped bassinet but it remains a great comfort zone for your baby.
21. DIY Bassinet Build
I found another amazing bassinet build that you might love. In this DIY project, the builder was able to create a space-saving bassinet. I love how this bassinet is space saving. If you are a woodworker looking at making this bassinet, I would suggest you gather all the necessary materials required.
22. Building An Oak Cradle
The creator of this amazingly outstanding cradle was expecting a baby and he had to build a bassinet for the new bundle of joy. Being generous, he made a tutorial explaining all the steps used for making this bassinet. The building process of this cradle is definitely not for beginners, you would need to have woodworking skill and experience to make one of these.
23. How To Build A Modern Cradle
With your woodworking tools handy, you would be able to make this modern cradle for your baby. Although this guide isn't quite detailed, it should still give you an idea on how to build. You would be better off with top-notch woodworking skills.