Whether it's you or your kid – reading bedtime story lives for eternity. And you must organize the books in a plausible order in the room.
Establishing a cheap bookshelf requires minimal cost upon implementation. You better check the best DIY kids' bookshelf options available.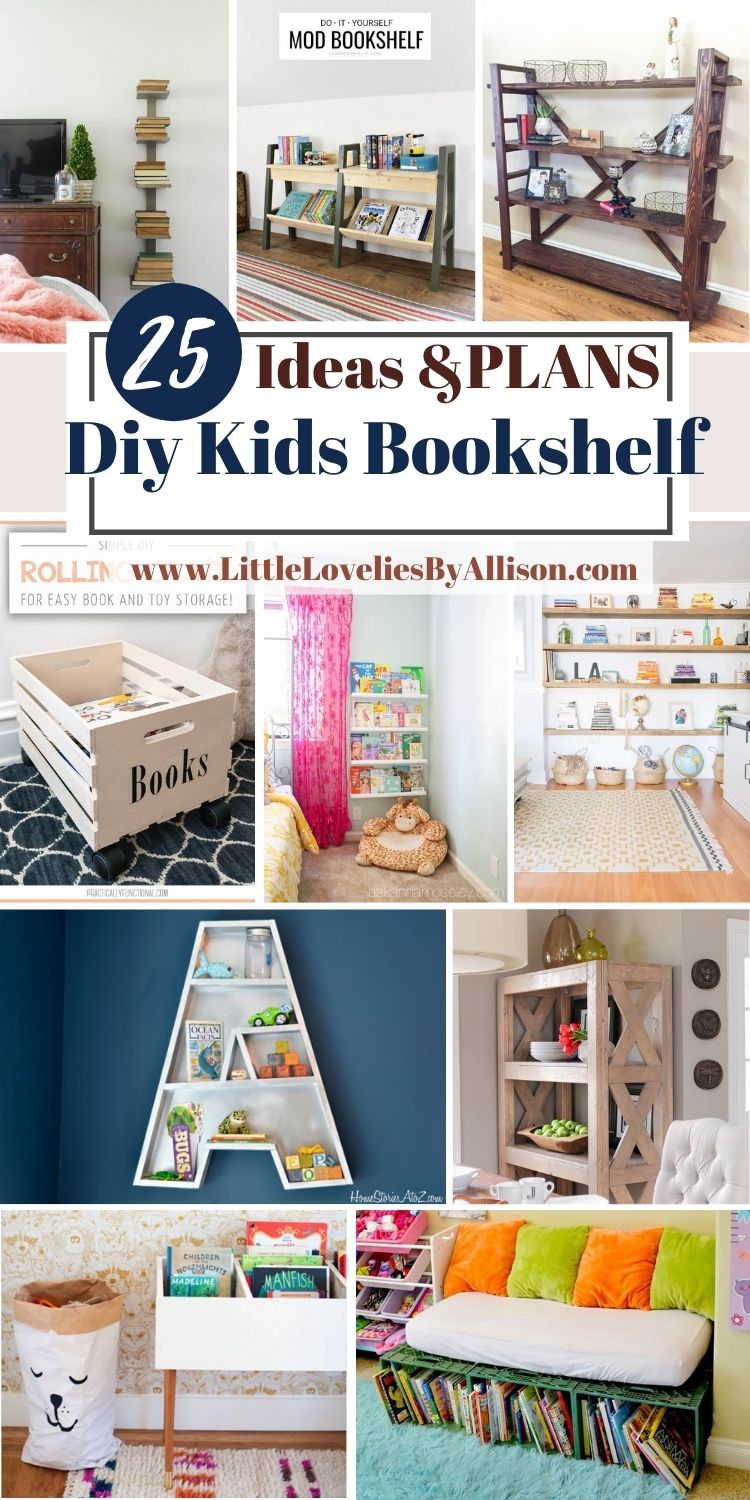 1. Children's Wall Bookshelf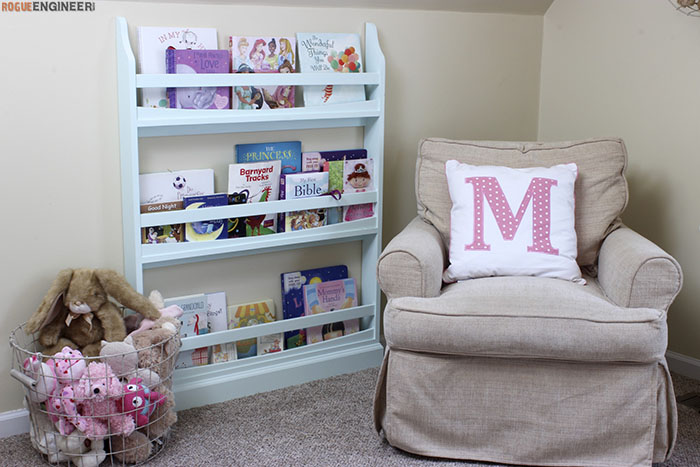 Hold the bedtime story books using a slim wall-side shelf in your kid's room. Necessary items with transforming tools appear in two different lists for the project.
And the execution continues through explained words for computerized illustrations. You can also download the comprehensive DIY task for offline applications.
2. Open House Bookshelf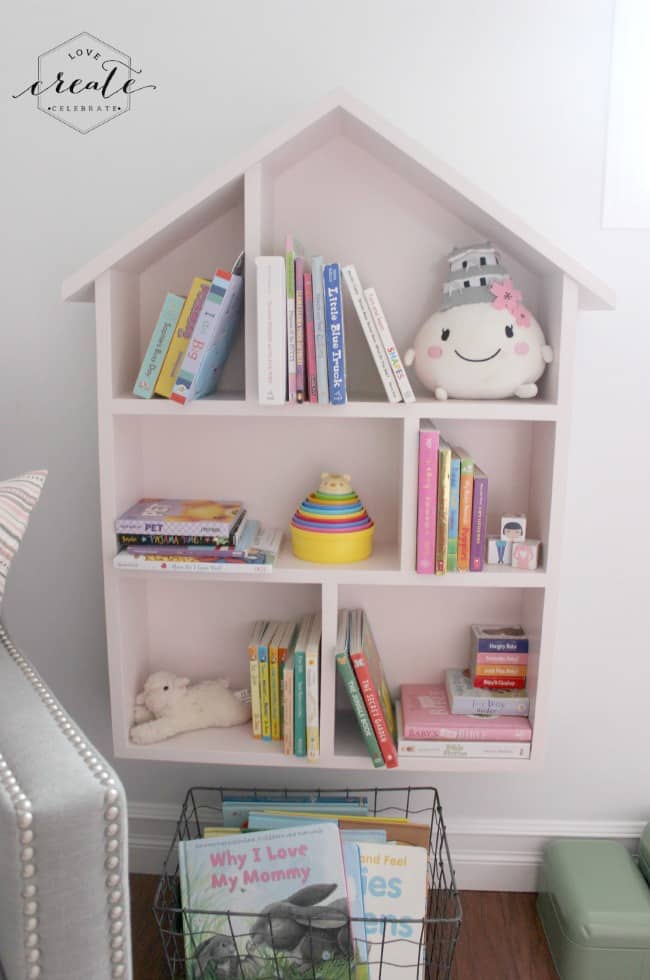 House-shaped bookshelf is sure to initiate an impression for your little kid to organize. And likewise, you'll have to cut wooden pieces to make the assembly.
A total of ten necessary items complete the task in fifteen different steps. There are many pictures to capture the project, covering from its start to finish.
3. Alphabetic Wall Shelf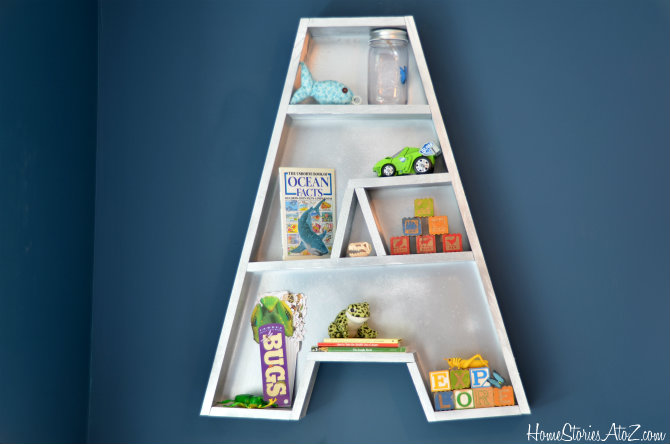 It's more like mounting an open house bookshelf with slight physical modifications. And you're free to design either an 'A' or 'Z' shaped rack for the kids' books.
Following a tabulated list of items & cuts, you better keep going with the pictures. Sufficient words on every image should suffice your understanding at once.
4. Spacious Kids' Book Bin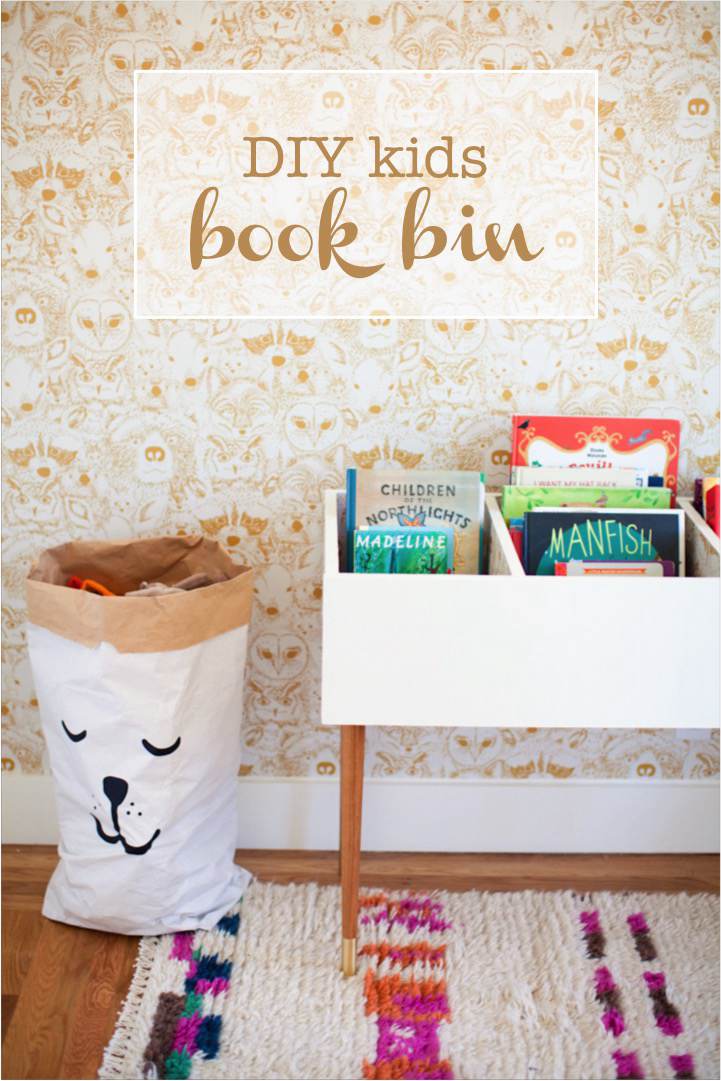 Repurpose the empty space of your old table to keep kid's books close to the hands. The idea appears pretty simple, requiring slight modification for the existing design.
You'll have to impose a guarded surrounding to confine the tabletop surface. And you should think of introducing different segments to store certain books under a category.
5. Rustic Bookshelf Décor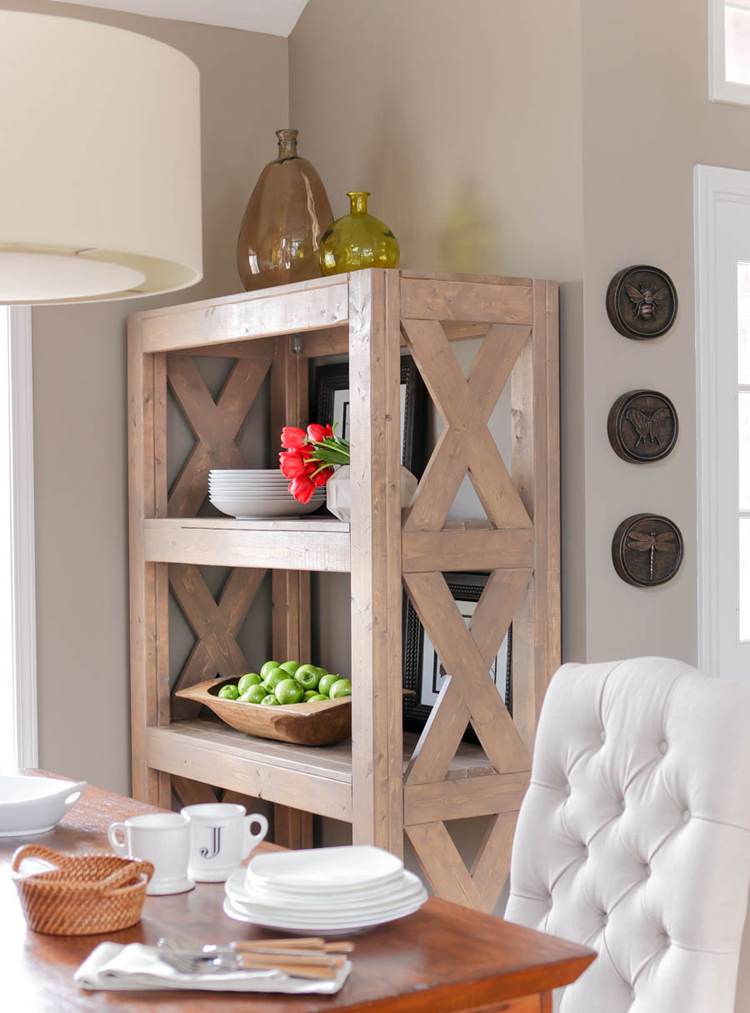 Introduce a multipurpose shelf to push the existing décor of your indoor arrangement. It explicitly requires your attention to scrap or usable leftover pieces of wood.
Connecting the individual piece should stand simple with all the depicted steps. Precise angle measurement seems necessary to cover the 'X' shaped surrounding.
6. Hanging Metal Basket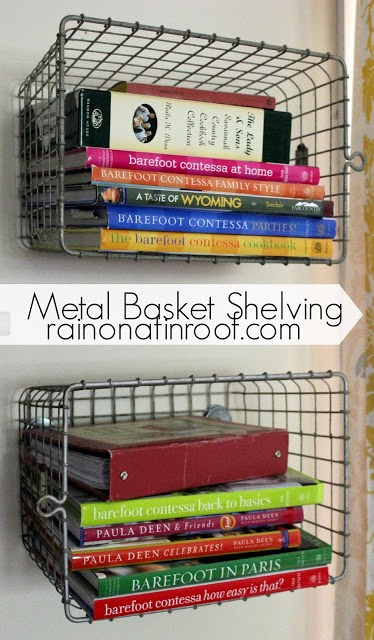 Time to repurpose old metal baskets into something viable for your kid's books. Simple mounting on the wall should hold a good number of books without falling apart.
The project remains pretty simple without any problematic steps, tools, or expertise. What you need is to drill holes on the surface to attach the basket bottom using metal bolts.
7. Floating Bookshelf on Wall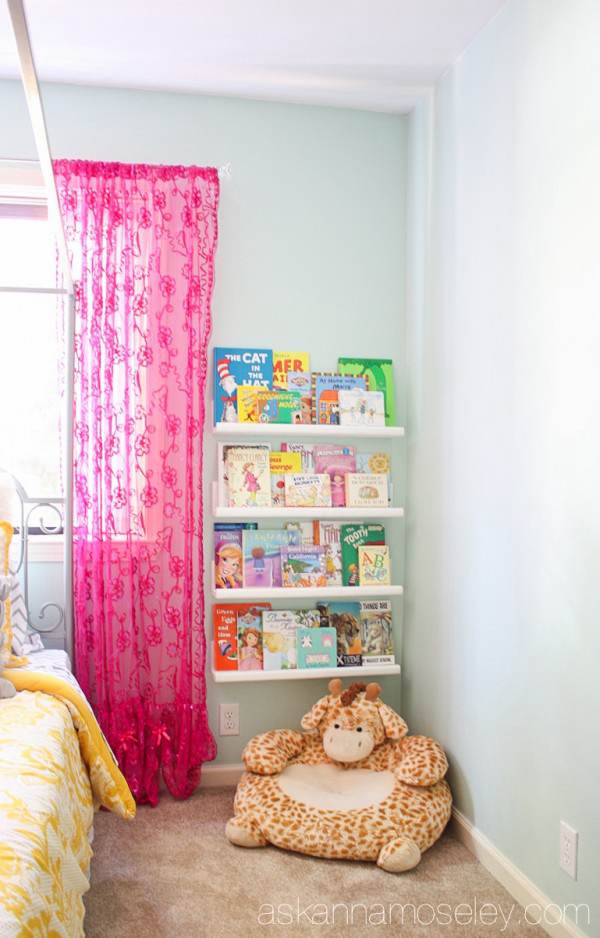 Let the kid enjoy its favorite bedtime storybook right from the mounted shelf. And the idea implies the installation of several horizontal platforms to induce a layer.
The concerning portion primarily covers the necessary cutting of some wooden pieces. Execution of only three steps will conclude the project, associated with pictures.
8. Wooden Bookshelf Platform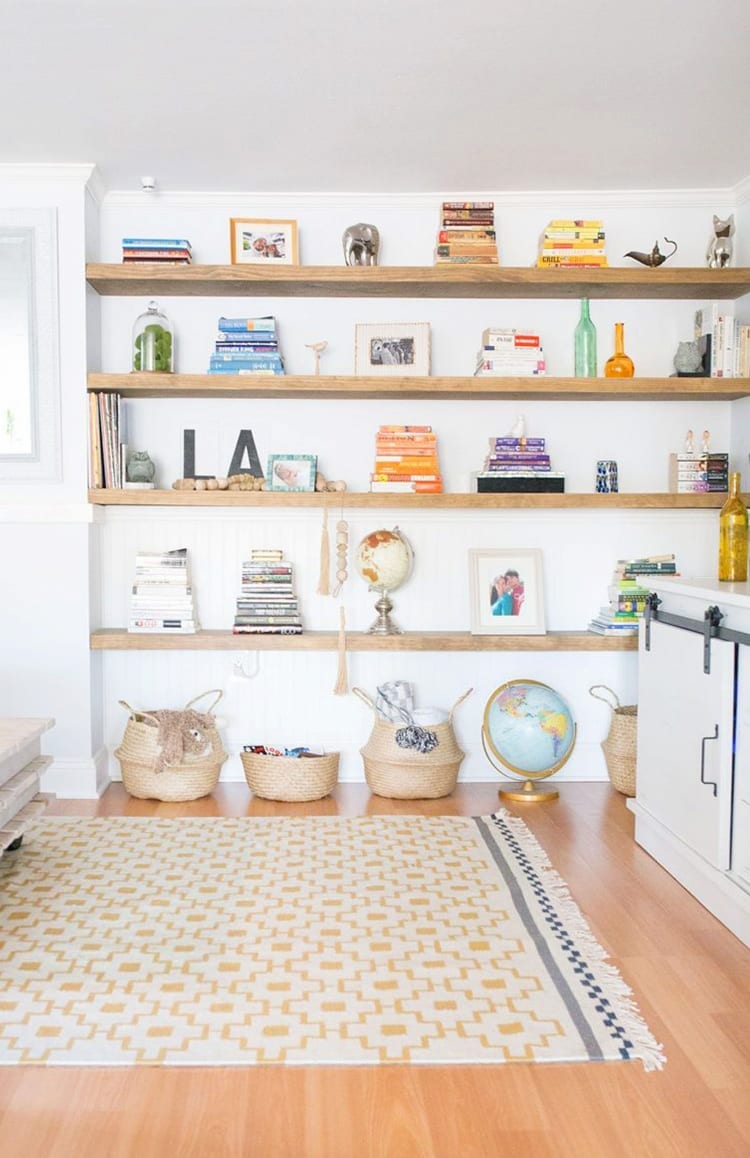 Installing a functional shelf to occupy different occasional uses seems challenging. However, you better start putting the scrap woods together to craft something different.
It's an extended platform with several distinctive layers mounted on the wall surface. Apart from certain explanations, you'll get to use expert tips to help with the project.
9. Classic Bookshelf Upgrade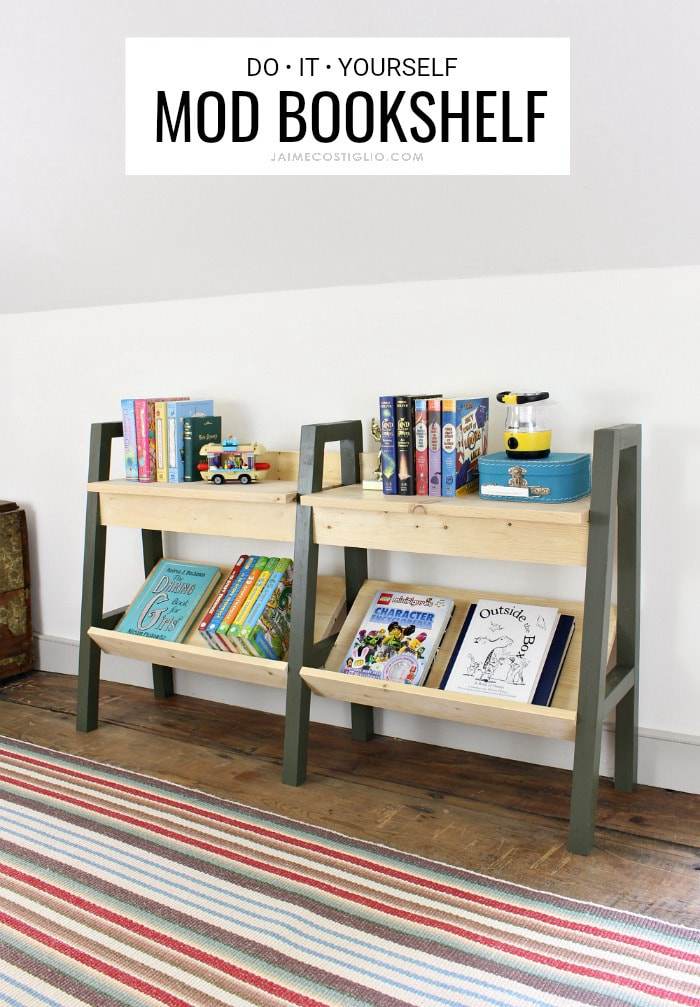 More like an antique appeal gets to match modern aesthetics to impress the kid. The inclined shelf is sure to add a definite outlook with the helpful organization.
But the project requires considerable time concerning certain difficulties. All the included pictorial illustrations with supporting words should keep things easy.
10. Bedside Spine Bookshelf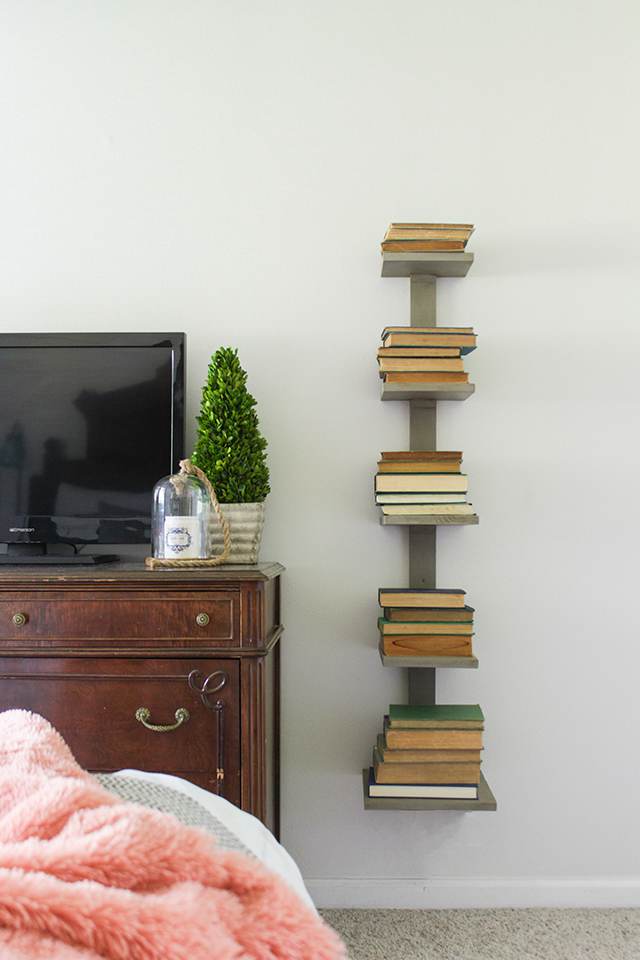 The idea seems suitable for somewhat older kids to keep things in order. And the compact platform on a subtle arrangement should suffice the décor.
But the article seems to lack information on its complete implementation. You ought to spend a good time crafting the orderly base pieces by yourself.
11. Simple Rolling Crate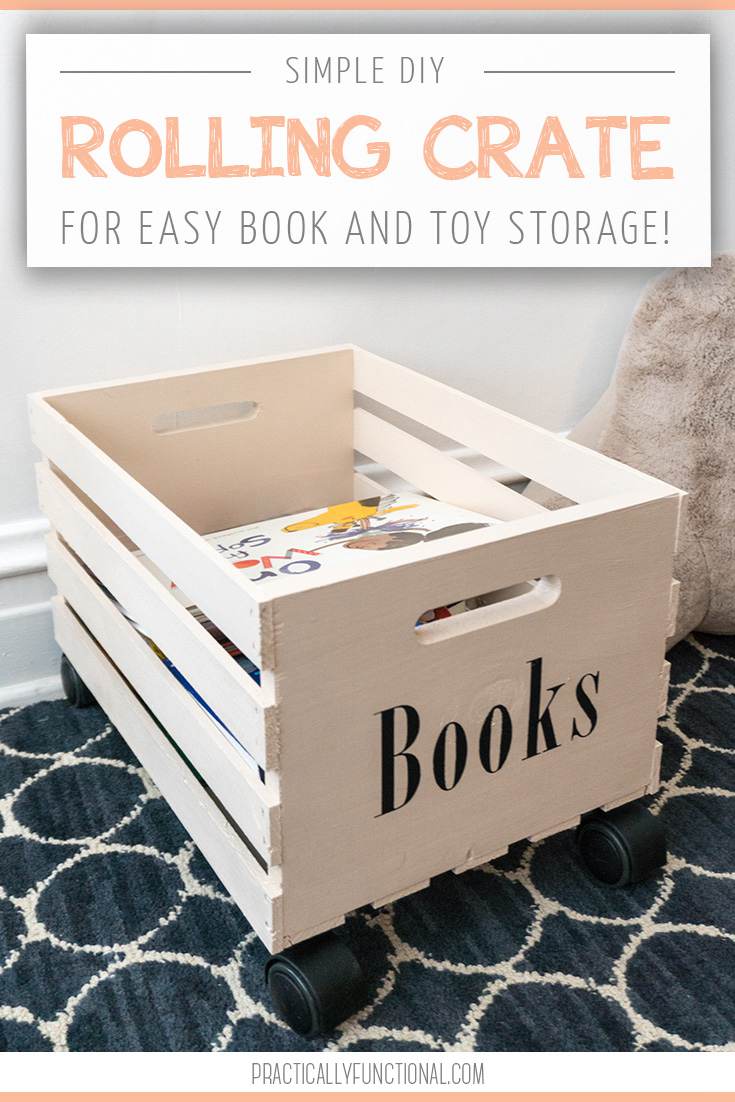 Whether it's bedtime storybooks or daytime play toys – you need a storage facility. And you may start transforming old crates into a usable bookshelf with portability.
Necessary items for the project remain simple, requiring your interest in the task. Supporting pics for the individual command should allow you to accomplish the outcome.
12. Book Storage with Bench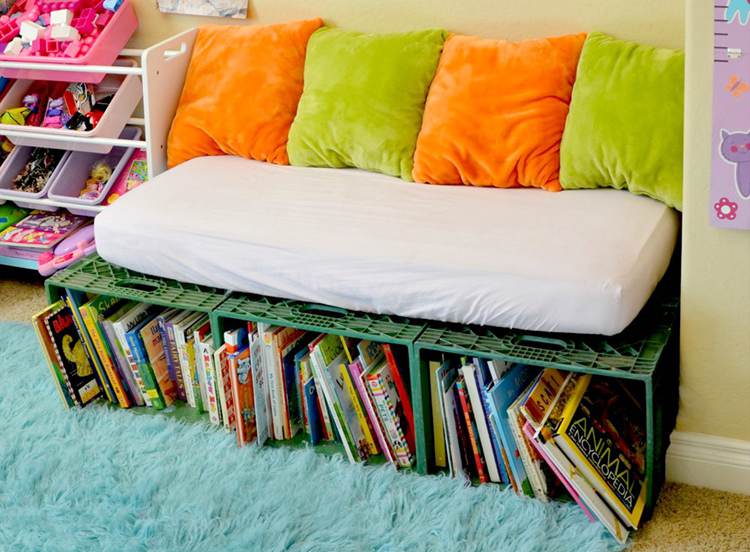 Another example of recycling crates with extended usability for your kids. The steady plastic gets to remain attached to one another, providing brief storage.
Your kids can utilize the top section for a bench, taking the books for a read. Its implementation comes self-explanatory, letting you skip verbosity on the project.
13. Toscana Indoor Bookshelf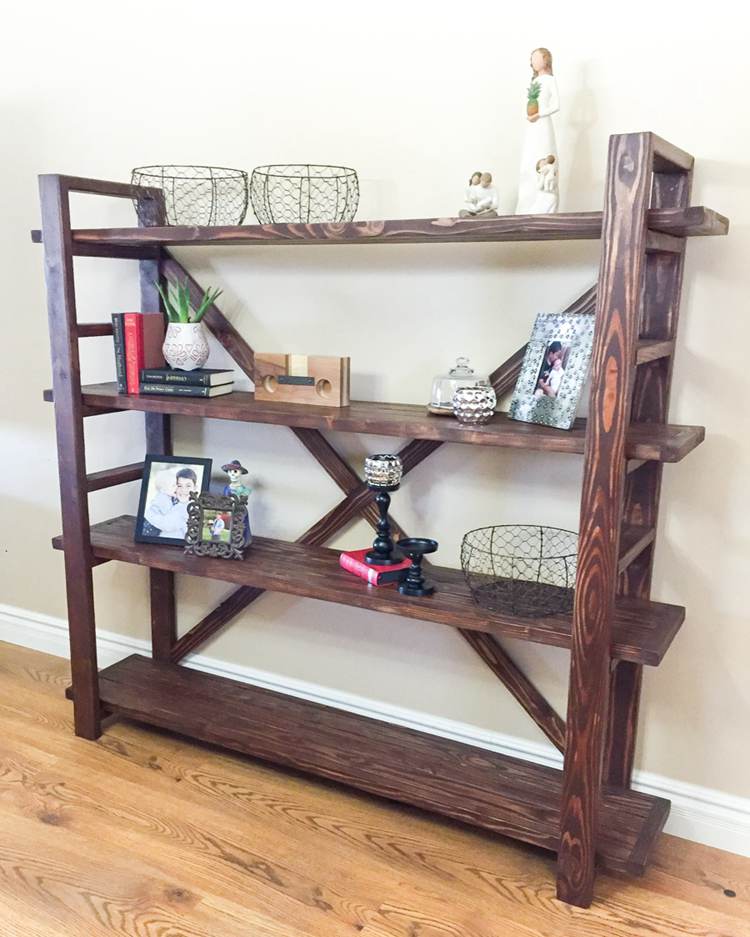 Impose a value to the indoor arrangement with a rustic Toscana shelf. And you're free to check the design for any viable application.
Of course, the idea requires your artistic mind to hold the structural specs. But you can surely attend the outlook through proper means.
14. Closet to Book Nook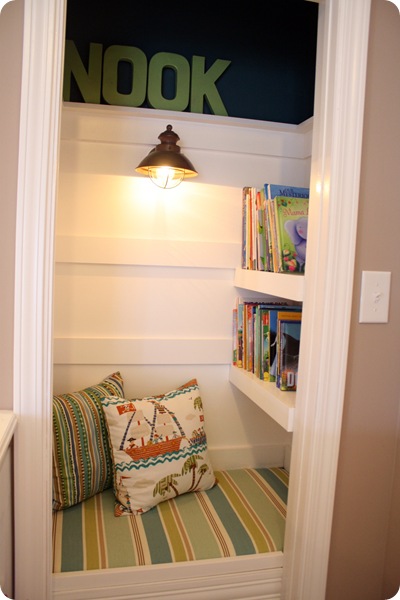 Turn a simple, empty, useless closet into an impressive reading facility for kids. It requires some mere modifications throughout the entire closet space.
You'll need several good-condition wood pieces to establish the holding platform. The rest should stand easy enough to accommodate supporting facilities.
15. Rain Gutter Bookshelf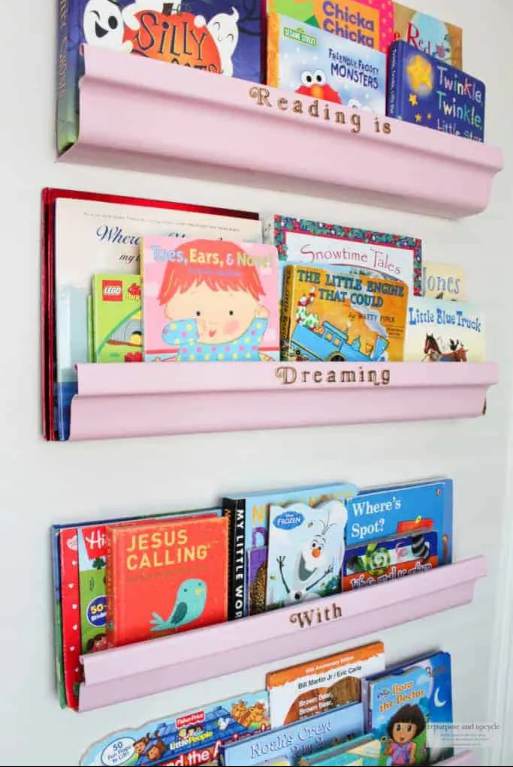 Skip rotting scrap wood for a durable plastic gutter to hold lightweight kid's books. And the project immediately becomes a simple one to continue with the mechanical process.
Necessary items for the job appear in a certain list right after the introductory part. Drilling holes in an accurate horizontal pattern will allow the rain gutter to stay mounted.
16. Repurposed Ladder Shelf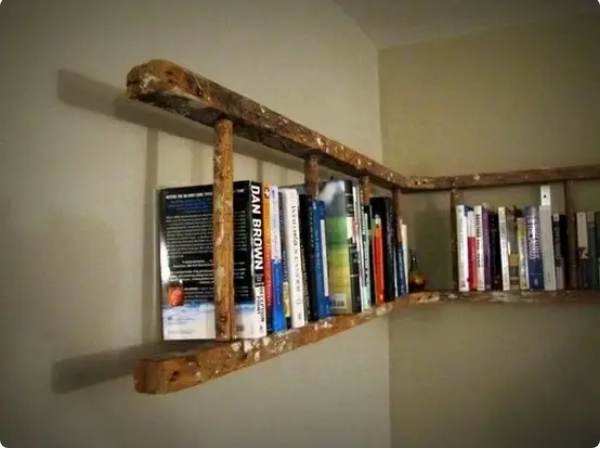 Everything still manages to possess value, even for leftover scrap items. And you better use the old household ladder to organize kids' stuff inside the room.
The article features several ideas on ladder repurposing, from clothes to books. There are two different ideas available to store the reading materials.
17. Modern Rustic Bookshelf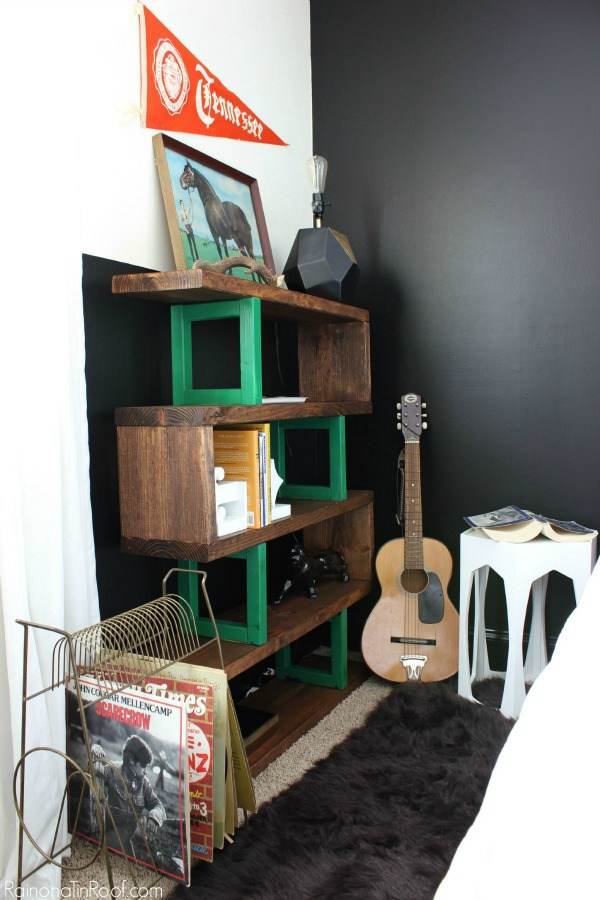 Again, assemble your scrap woods to create a valuable rustic piece at home. Apart from impressive aesthetics, the pattern induces sufficient storage.
Necessary project materials are likely to cost you less than $50 on completion. There are eight consecutive steps to cover the task, featuring standstill pics.
18. Steady Bookshelf Rack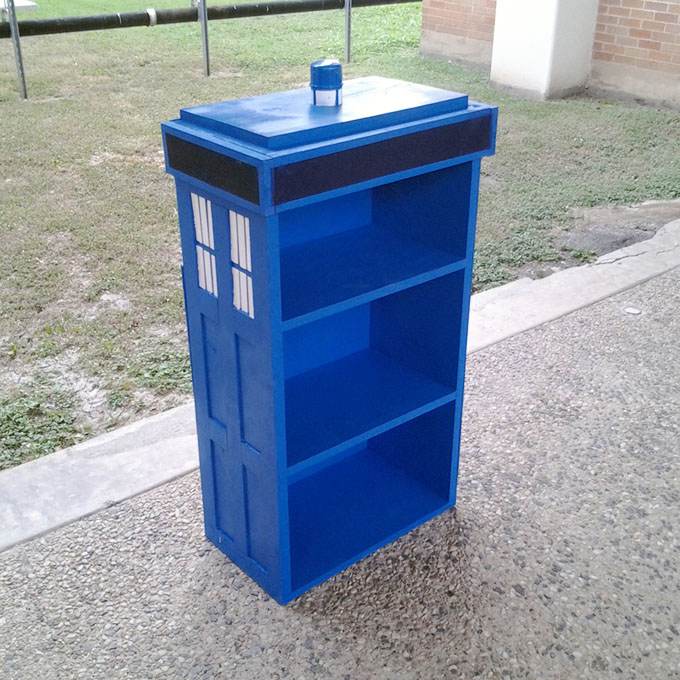 Shape a colorful rack to match with the kids' joy & pleasure towards books. The article explains everything in minimal detail, skipping additional words.
And you'll know the measurements through a computerized picture for an individual part. Even a total investment will stand under $60 for essential items.
19. Wide Floating Bookshelf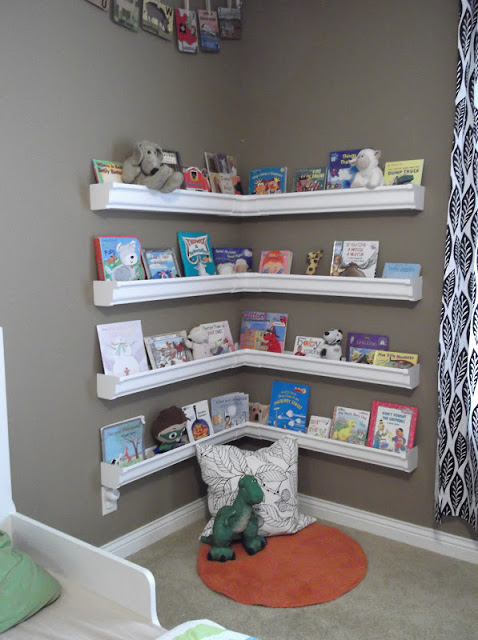 Another plastic gutter should occupy the empty space for versatile storage. But the idea stands somewhat different, covering two walls simultaneously.
Minimal description allows the project simple to understand for any passionate parent. Drilling holes in a subtle manner can support the imposed book weight.
20. Multipurpose Book Storage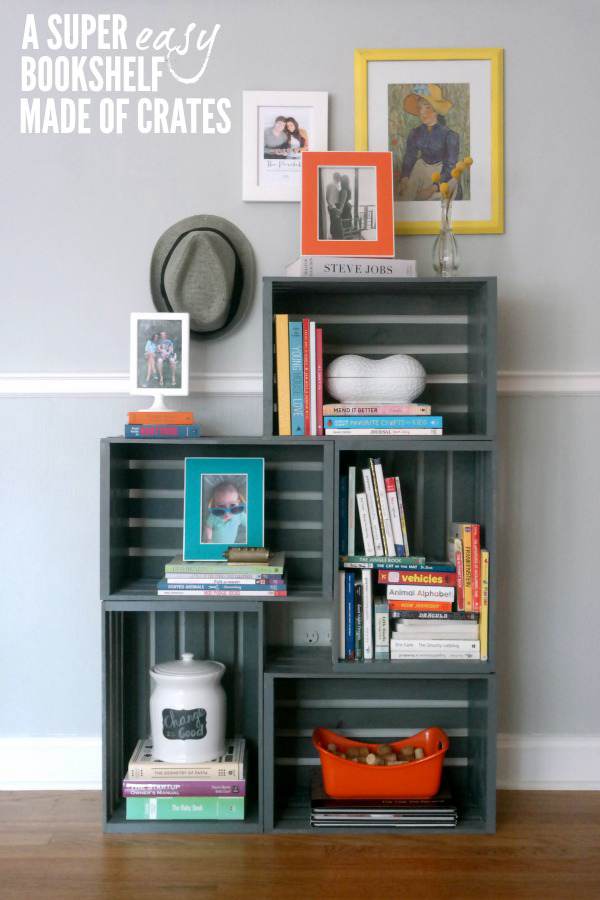 Multiple wooden craters can do more than just rolling storage. It's not exactly the most reliable but stands to perform its function pretty well.
You're to design a suitable pattern or follow the article's arrangement. Use wood glue or nails to connect the individual crate to establish the facility.
21. Kids Clutter Organizer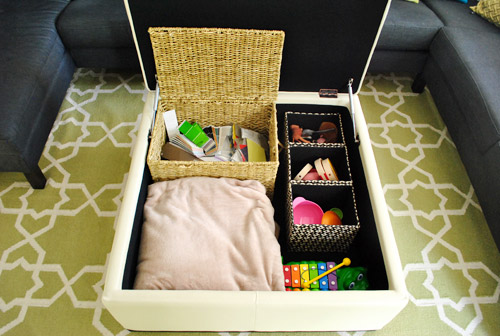 The depicted idea remains somewhat different from the intended objective. However, you may impose a different use regarding kids' book storage.
Everything remains pretty similar to the implemented design in the article. Instead of toys or clothes, you can save space for books or all three items.
22. Reclaimed Pallet Bookshelf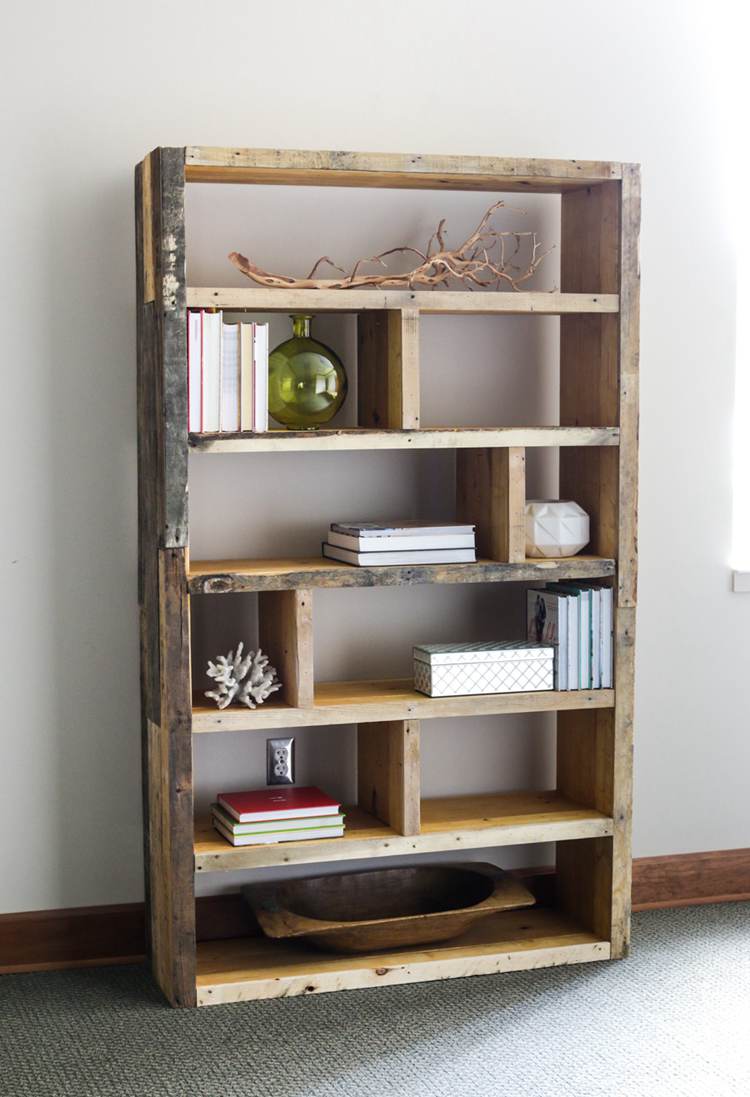 Start assembling all the leftover pieces of scrap woods to reclaim a bookshelf. Necessary tools with assembling materials appear right after the introduction.
And you can start implementing the short commands following your overall preparation. Depending on the purpose, you can add or deduct the available facility.
23. Compact On-Wall Bookshelf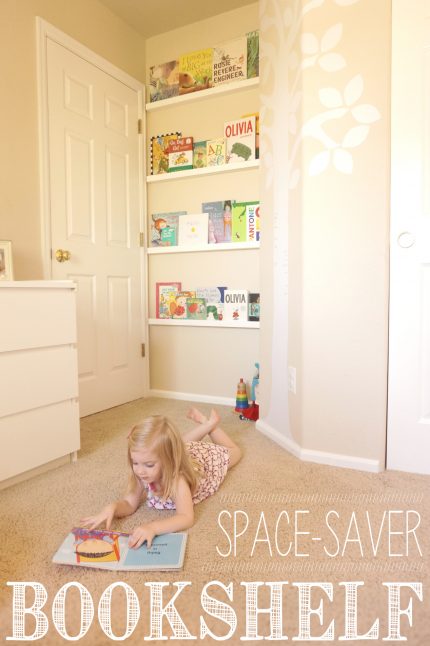 Install a convenient storage facility right behind the room's front door. The idea comes simple, functional & useful from different perspectives.
It explicitly concerns wall trims with associated materials on the job. Apart from saving precious space, the shelf can hold an astounding number of books.
24. Old Spool Redo Bookshelf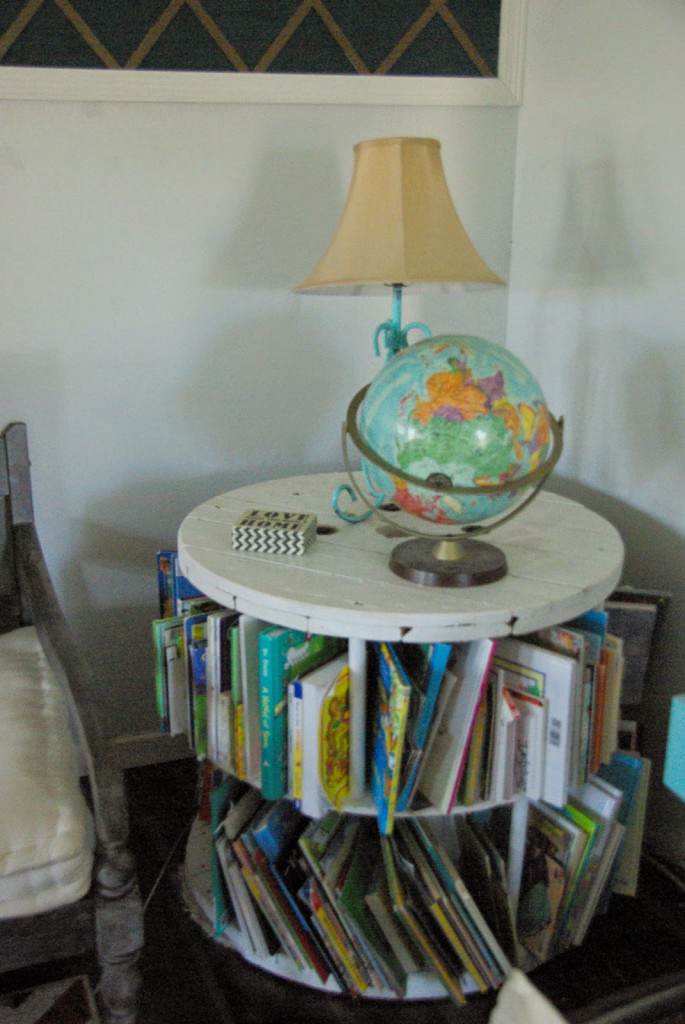 Managing a spool redo may require you to pull a few strings on certain occasions. Turning the side of its shape allows you to install usable storage.
Painting the exterior will prep the device for immediate use. The top surface remains a tabletop, whereas the bottom section holds the collection.
25. Movable Bookshelf Storage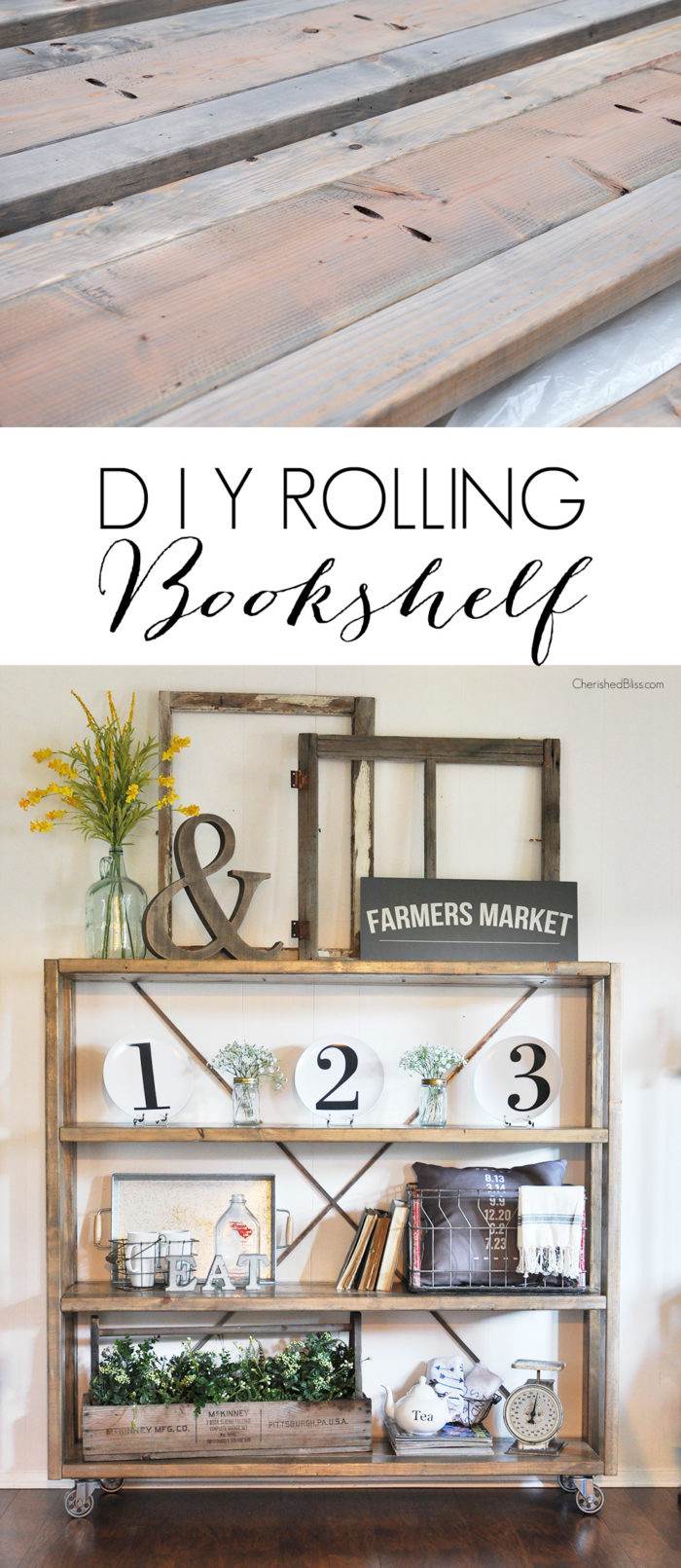 The project suits living or dining rooms from a better perspective. But you can obviously hold the moveable storage for kids' use.
Joining scrap pieces of wood in a precise measurement should suffice the action. And rolling wheels can stand for different uses.
Conclusion
There are many options for you to keep the beloved little one entertained all along. Knowing your resources with skills should narrow down the choices. And you can immediately start projecting a joyful arrangement for your kids.