A great way to bond with your new born baby or keep him or her closer to you would be by using a cosleeper. Cosleepers are very safe to use, with them, you can have a goodnight rest without worrying about squashing your baby while asleep.
In this article, I have put together 19 DIY cosleepers that you can build. Some will show you how to build a sidecar crib from scratch, others will show you how to transform an already existing crib into a cosleeper. I hope you find the perfect cosleeper.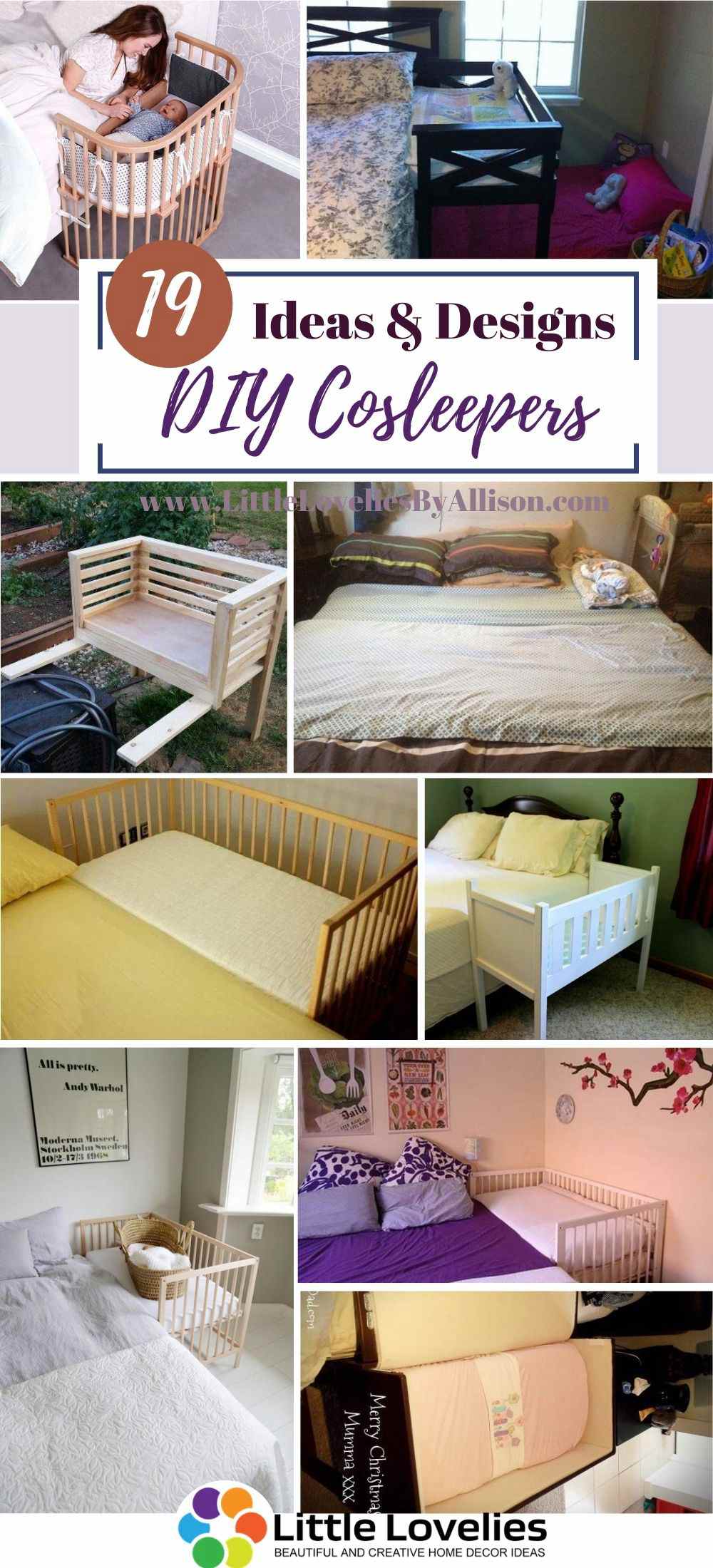 1. DIY Cosleeper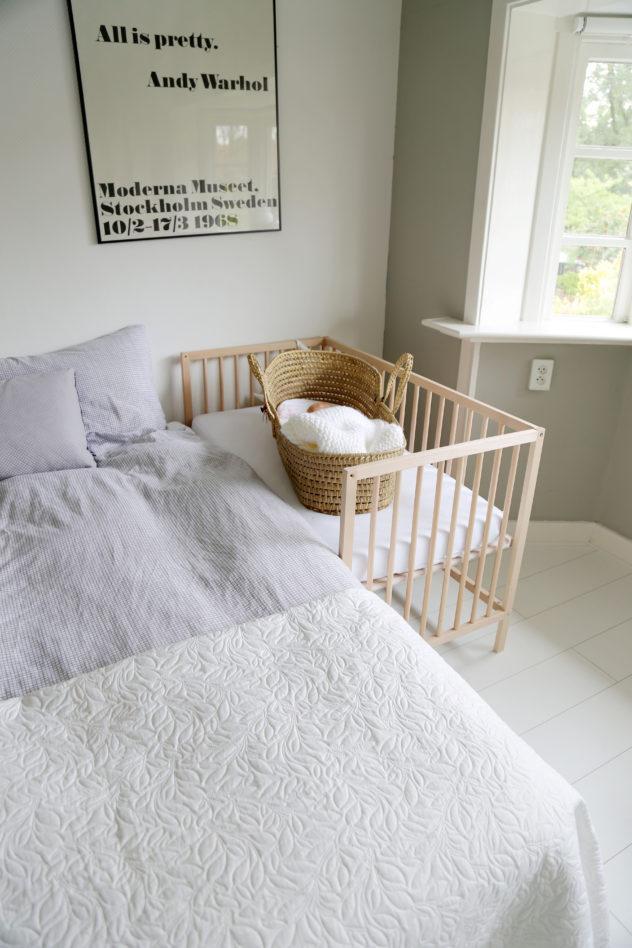 Here's a DIY project that would cost you about €40, I think this price is okay. In this tutorial, the creator will walk you through how they were able to transform an IKEA bed into a cosleeper. The steps are quite basic and easy to follow.
2. How To Build A Cosleeper Crib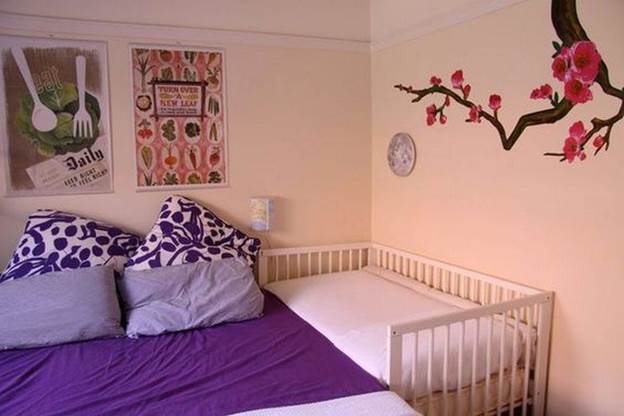 Here's another project I found for the woodworking experts. You will need wooden boards, screws, wood stain, and wood glue to put this cosleeper crib together. Also, you will need a lot of tools. This cosleeper crib is built in between the bed and wall, with this build, you won't have to worry about your child falling off.
3. DIY Cosleeper
I love this cosleeper build, unfortunately, if you do not have experience in woodworking, you might have a hard time putting this together. Due to the build, this crib can be used as a cosleeper or a normal crib. Feel free to show this to a woodworking specialist.
4. DIY Sidecar Cosleeper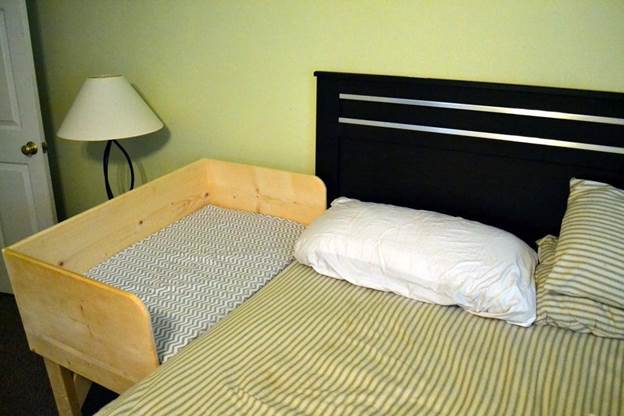 A great way to enhance the bond between you and your baby is by building a cosleeper. In this DIY tutorial, you will learn how to build this amazing cosleeper. You will need to pre-purchase a mattress, you will also need some screws to work with. The steps are very basic and easy to follow.
5. DIY Cosleeper From An Ikea Crib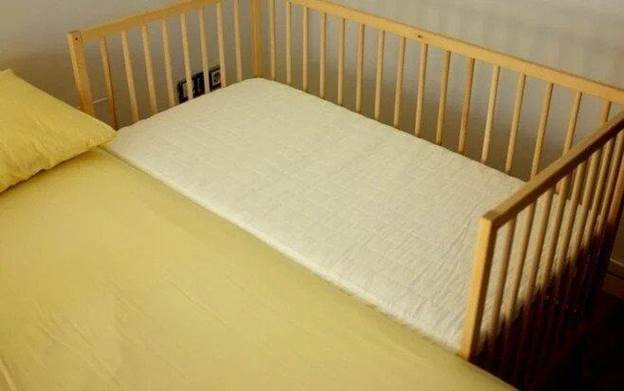 Here's another DIY guide that will teach you how to convert an already existing Ikea crib into a cosleeper. For the materials, you will need a half-assembled Ikea crib, 2 metal corners, a wooden bar, and a few other materials. If the cosleeper doesn't align with the height of your bed, you can reduce or increase the height of the cosleeper.
6. DIY Baby Cosleeper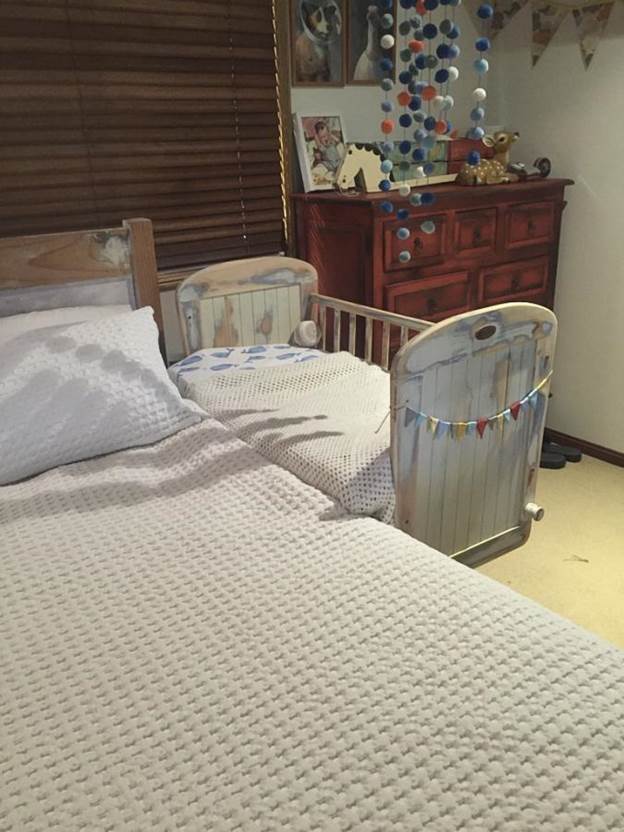 In this DIY tutorial, the creator explains in detail how she was able to put together this fantastic co-sleeper. I love the rustic look of this cosleeper. It is ideal for people who are keen on rustic designs in their homes.
7. DIY Newborn Cosleeper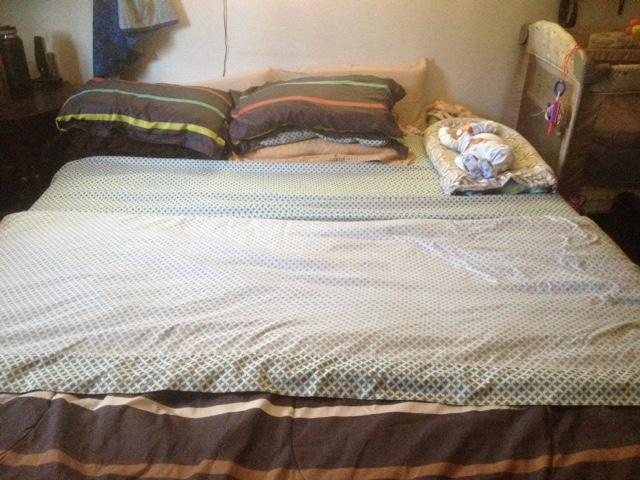 This is by far one of the easiest cosleepers I have seen online. The making process is very easy and can be completed in no time. Also, it is cost-saving as you won't have to purchase or build a crib. A pool noodle and a pillowcase are all you need to make this. I would highly suggest that you make this close to a wall so your baby doesn't fall off.
8. Sound Baby Cosleeper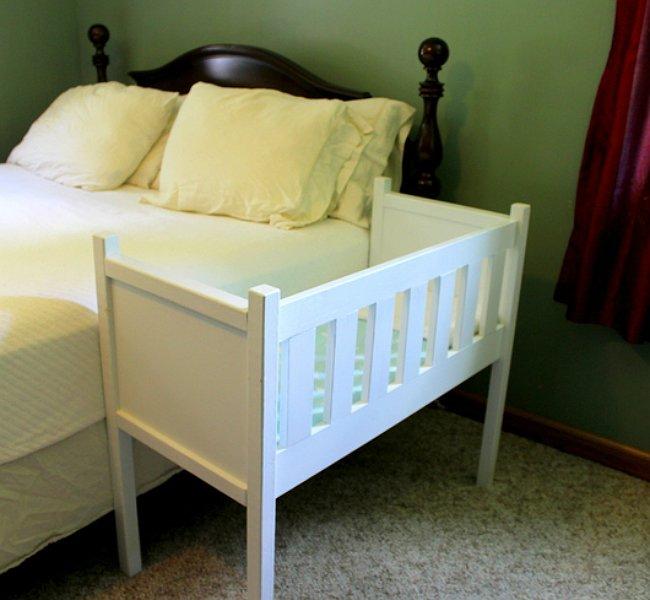 I found this unique design while doing my research. I must say, this is a very beautiful cosleeper, it is spacious enough for newborn babies and I love it. However, the cosleeper doesn't align with the bed. Another thing you should consider while making one of these is to make the color of the cosleeper to match the bedsheets. Trust me, it will look more pretty.
9. Wooden Cosleeper Idea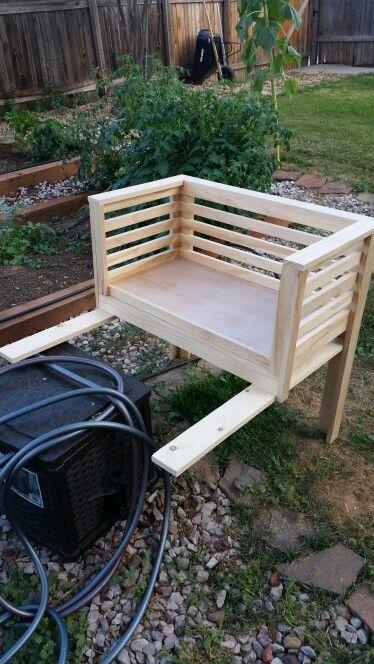 The extra wood protruding at the side of this cosleeper is meant to go under your bed, this will make the cosleeper to be firm. A lot of people might be scared of this approach, but there's really nothing to be worried about, you only have to make sure the cosleeper is properly installed. If you do not have woodworking experience, I would suggest that you seek professional help.
10. How To Build A Cosleeper
A video tutorial is always better than a text tutorial when it comes to building. I was able to dig up this quick tutorial that shows how to build a cosleeper. You will need a lot of wood, a drill, a tape measure. After watching this, you would be amazed by how easy it is to build a cosleeper. As an extra, the tutorial will also teach you how to make and install a mattress for the cosleeper.
11. Making A Fold Away Cosleeper Crib
For this cosleeper, you will only need 3 power tools to make it. A drill, Jig Saw, and a router. You will also need a few hand tools. This crib is built in a way that makes it easy to fold away when not in use. If you are looking for an in-depth tutorial that will show you how to make a cosleeper crib, this is the one to check out.
12. DIY Cosleeper Crib
For this tutorial, the creator makes use of power tools that might not be easy to come by. Not everyone has an X-carve lying around in their basement. If you do, feel free to check this out. The cosleeper looks pretty professional. If you are looking at making this, make sure you have all the materials and tools.
13. Cosleeper Build Idea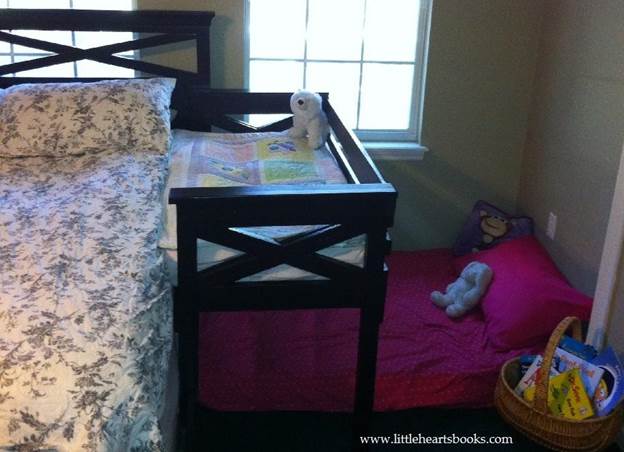 The first thing I noticed in this video was the bed below the cosleeper, it is great if you have an older kid who wants to stay close to his or her sibling. However, be careful not to push over the cosleeper as that may be catastrophic. This idea, however, is pretty amazing.
14. Baby Cosleeper Build Idea
Are you a woodworking expert? I found a challenge for you. This cosleeper has a pretty unique build, one that I haven't seen before. It has a detachable side that protects your baby from falling off. It can also be used as a stand-alone crib. Unfortunately, building plans are not available, but are you ready for the challenge?
15. How To Build A Bedside Crib
Here's a time lapse video that I stumbled upon, I would highly recommend this for professionals only, it shows you how to build a basic bedside crib. The crib was created to fit a portable crib size mattress. There's a slot on the open side of this bedside crib, the creator installed it so he can convert this cosleeper into a crib when the baby becomes mobile.
16. How to Make a SideCar Crib for $30
With as little as $30 dollars, you could be the proud owner of this DIY cosleeper. As you would notice from the video tutorial, this cosleeper does not have legs, using it might be very risky. You need to make sure the complete setup is 100% good to go before placing your new born baby in it.
17. How To Turn An Ikea Crib Into A Cosleeper
If your wife really wants to cosleep with her baby, you really don't need to build a cosleeper from scratch, especially if you have an existing Ikea crib at home. This guide will show you a cool method of turning an Ikea crib into a cosleeper.
18. Making A Side Car Crib
I had to include this design to this list because of how beautiful it looks. I like the fact that the creator was able to include legs to the side car crib for support. To make yours look exactly like this, you would need to use a power tool. Basically, the creator takes time in this tutorial to explain in depth how he was able to build this DIY cosleeper.
19. $20 Cosleeper Build
Here's another cosleeper that is low-budget. With just $20, you can have one of these. However, the price range as of now might go up a bit, but it won't exceed the $30 mark. I think this build is pretty amazing.