Kitchen designs help you to put together amazing decorative pieces to make your kitchen look resplendent. There are many options out there; including the Tuscan kitchen design that is one of the favorites of homeowners.
What Is the Tuscan Kitchen Design All About?
Perhaps, this is the first time you are hearing about the Tuscan kitchen design. Probably, you have friends who are also homeowners that use the same design for their kitchens.
It is pertinent that you understand all there is to this type of kitchen design so you will be in a better position to figure out if it is the best for your kitchen.
The first thing you must have in mind is that Tuscan is an Italian-inspired kitchen design. The idea is to create distinguished looks in the kitchen by using warm tones and low light.
It gives you the feeling of being in a cool place where you can relish your meals without bothering about what's going on around you. Think of it like eating in a monastery and you wouldn't be far from the truth.
32 Tuscan Kitchen Designs You Will Love
If you are thrilled by what this type of kitchen design has in store for you; we are sure you will be looking for how to recreate one in your antique kitchen.
If that is the case, we got you covered with 32 unique Tuscan kitchen designs that you can start styling right away.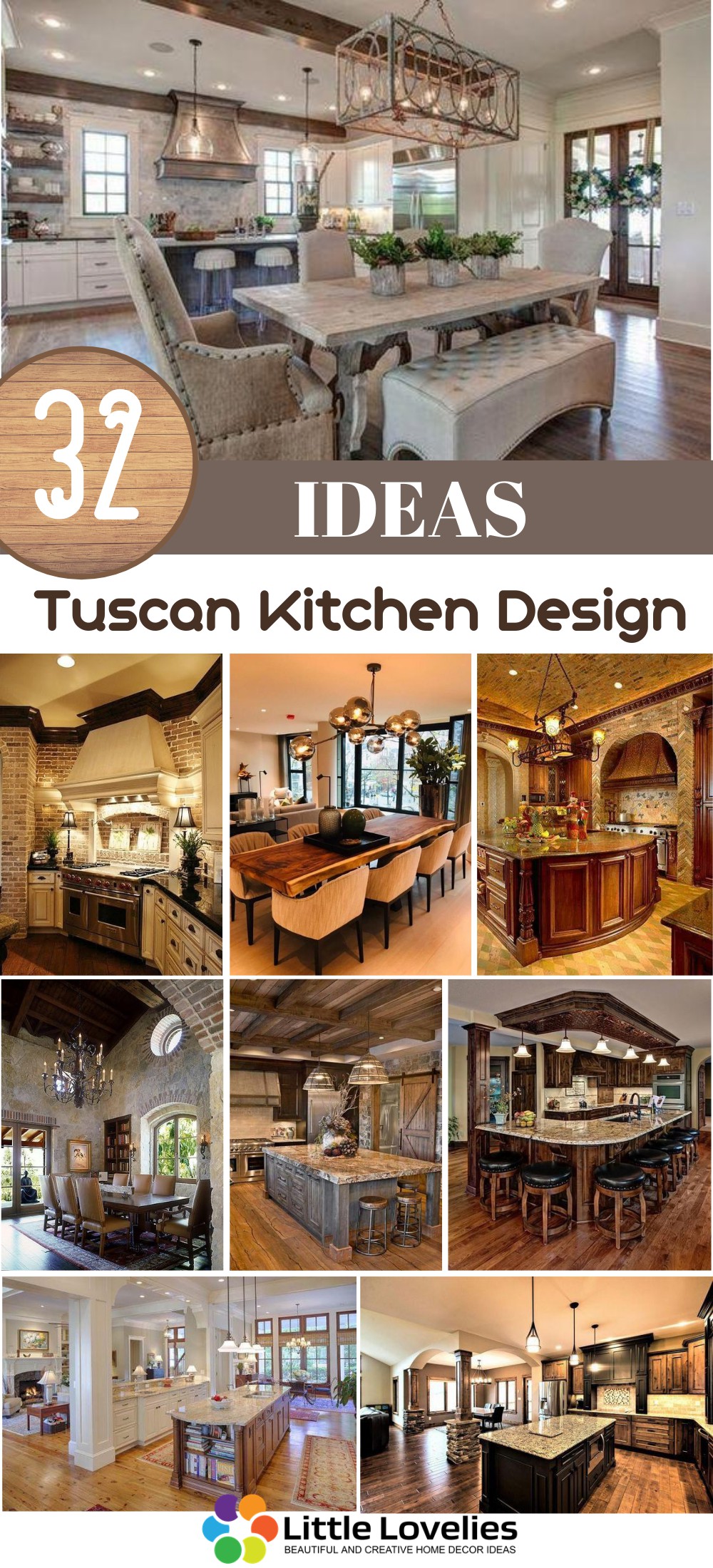 1.Stormy Gray Hue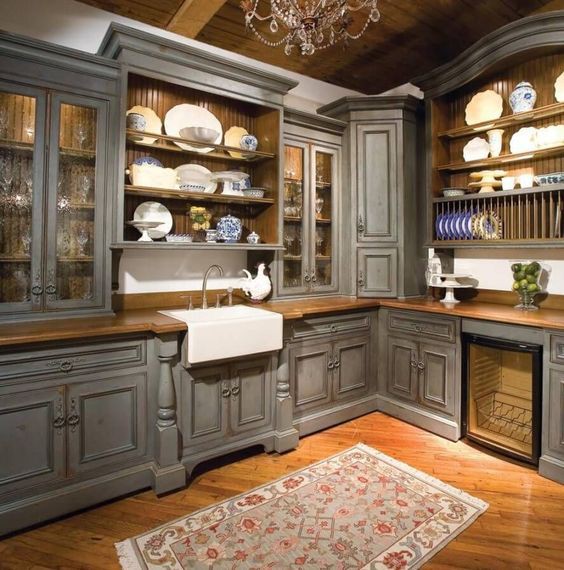 Sometimes, remodeling the kitchen using hues can be the magic wand you need to make your cooking place look enchanting. And that's what this design is inspiring you to do – integrating moody blues and stormy ray hues.
2.Reclaimed Wood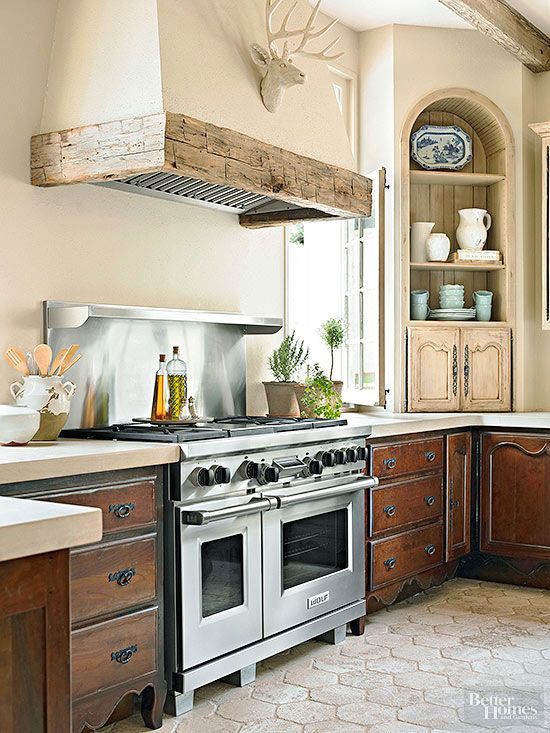 As much as you are trying to create a new design for your kitchen using the design from Italy, you shouldn't forget to make things look better by adding your creative touches.
Wood plays an important role and the Reclaimed Wood inspiration we have here is what you need to lend history to revamped places.
3.The Spanish Style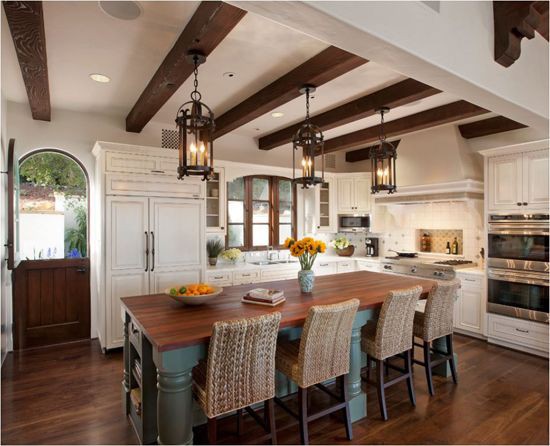 Sometimes, you have to go out of the way to allow your creative juices flow. So, consider using this Spanish variant of the Tuscan kitchen design to make your kitchen look versatile and unique.
4.Festive Undertone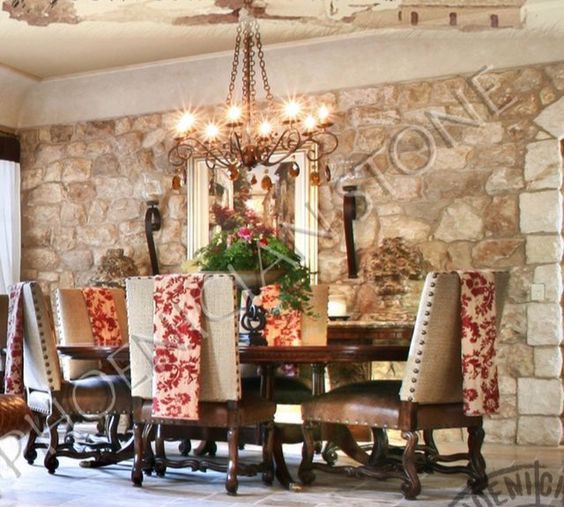 A lot of festivities go on at different times of the year, and using this type of Tuscan-inspired kitchen design is what you need to make the event glamorous, especially at mealtime.
5.Polished Design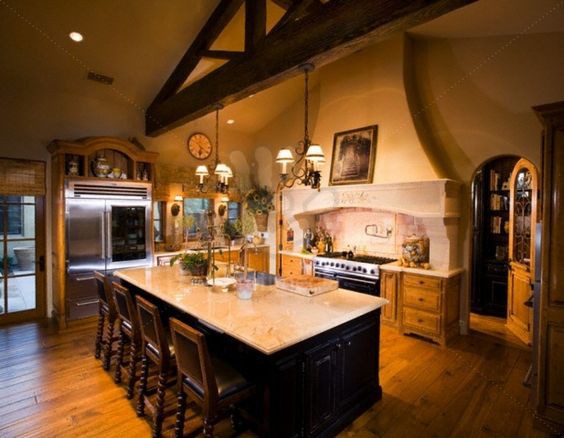 Creativity and excellent finish are important considerations to have in mind when styling a kitchen.
With the two perfected here, you are confident that the added texture and polished granite will bring out the shine in your kitchen.
6.Antique Timbers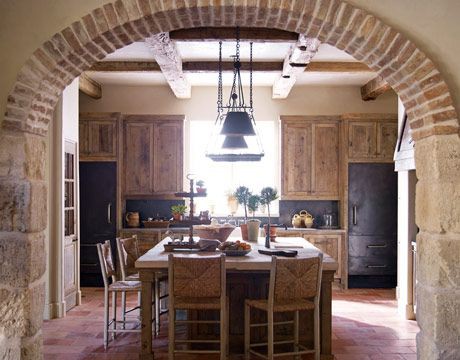 When antique meets class, the outcome is something enchanting. That is what the antique timbers used in this kitchen will help in remodeling your kitchen into something pleasing to look at.
7.Artistic Tuscan Kitchen Design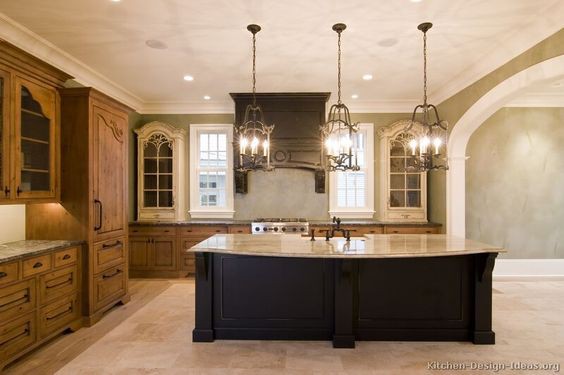 Artistry is not left out when designing a kitchen and the model we have right here proves that to be true.
8.Cave Tuscan Kitchen Design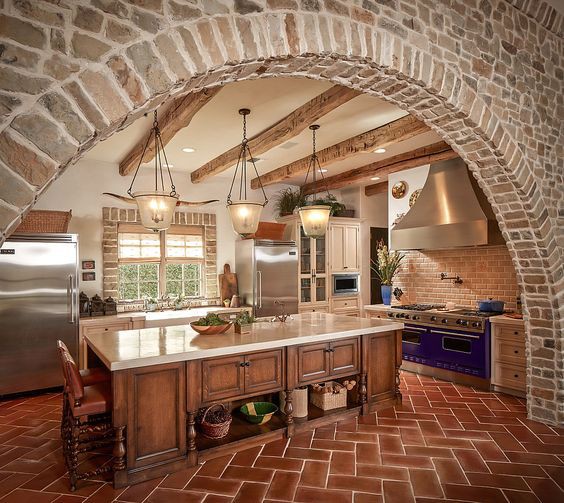 Ever being to a cave? If you love the lows that the cave has, you might want to see how to incorporate the same feeling in your home – which is what this kitchen design does.
9.Space Does the Job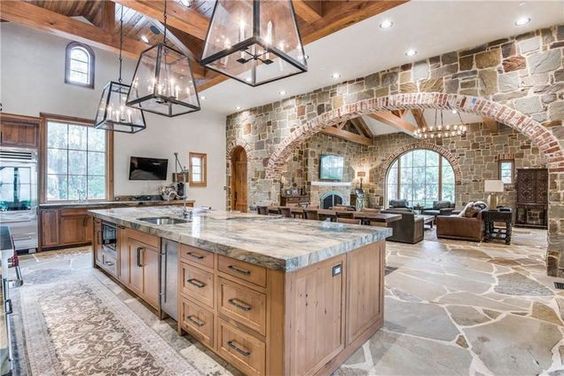 Enough space or distance bet ween the kitchen and the living room is lovely. And you don't have to look farther because this creative kitchen design is what you need to reinvent your kitchen.
10.Showcase Your Luxury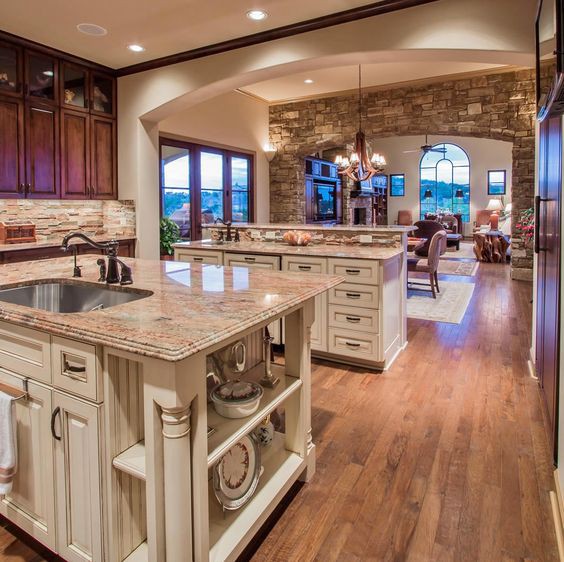 The affluence in your home starts from the kitchen like the aroma of a sweet meal. Copy this exact style or put on your thinking cap to think of a better way to style your kitchen in grand style to showcase your luxury.
11.Traditional Solid Wood Kitchen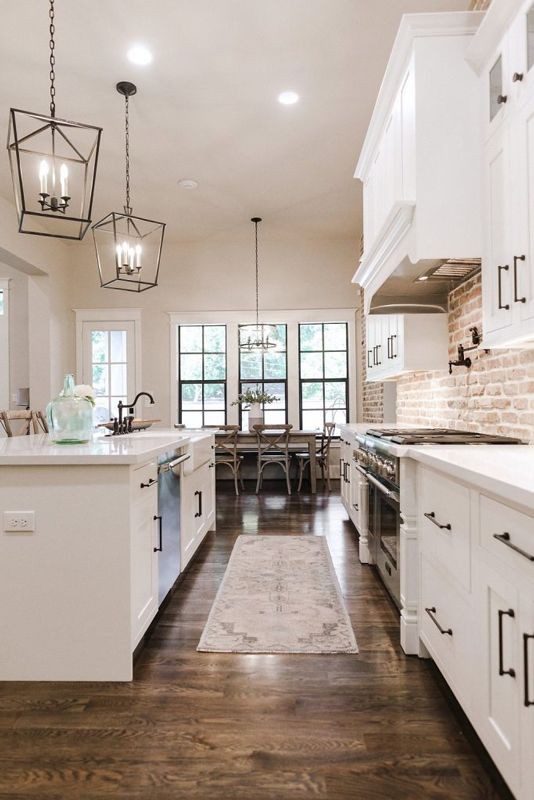 It's not a must that you will transition to the new type of kitchen designs, as inspired by the Tuscan.
You can always through in some elements of the traditional slid wood kitchen into your Tuscan kitchen design as we see here.
12.Easy Home Concept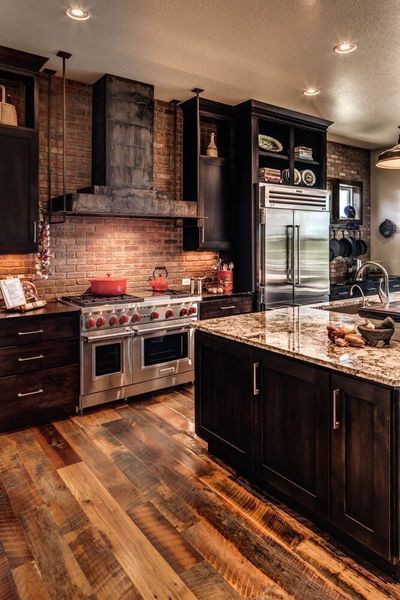 Nothing beats a neatly-arranged kitchen that still shines under the light. This is an ideal Tuscan-inspired design that is worth trying out in your kitchen today.
13.Kitchen Cabinet Makeover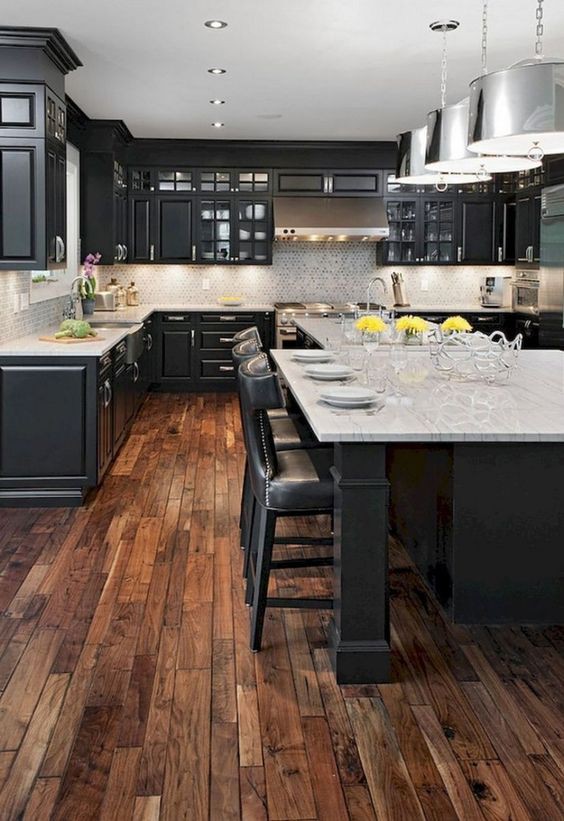 Don't you think it is time to transform your farmhouse kitchen into something more presentable?
We bet you agree – and here is a design to inspire you!
14.White Tuscan Kitchen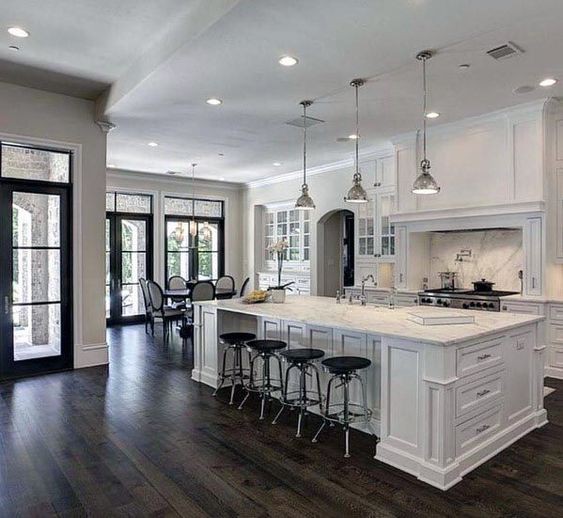 Have you been looking for the best designs to use in your kitchen? Why don't you get inspired by the white Tuscan kitchen design we have here that can go from rustic to ultra-modern with a few stylistic finishes?
15.From Closed-Off to Expanse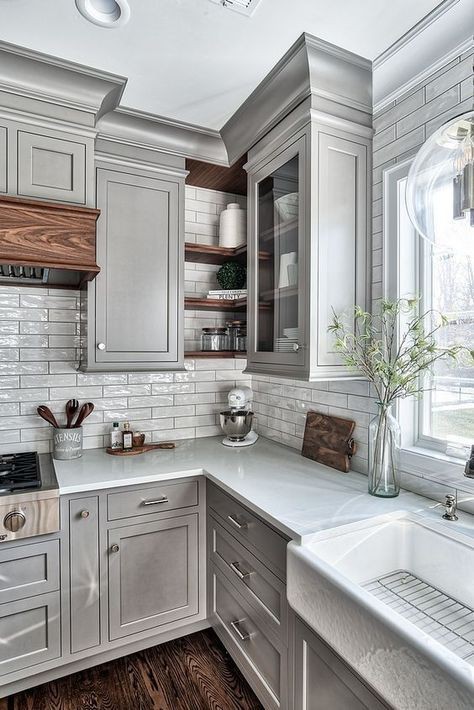 Remodeling your kitchen doesn't have to be a walk in the park and the Tuscan kitchen design here is an ideal way to go about it.
16.Castle Reality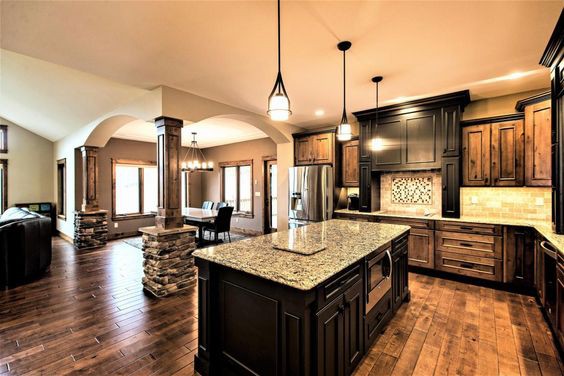 You have been dreaming and longing for this and finally it is here. Here is an inspiration on how to apply the Tuscan kitchen design to turn your cooking place into a castle.
17.Tunnel-Like Kitchen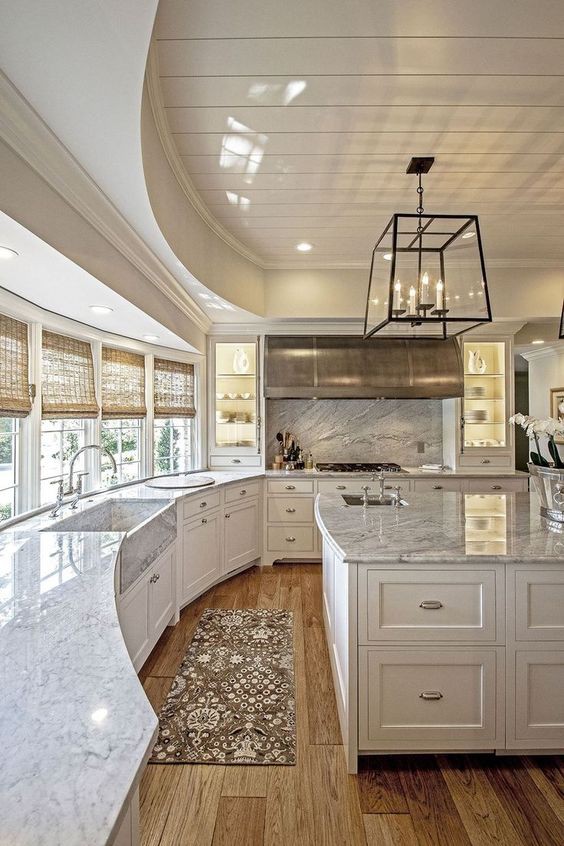 Satiating one's taste, especially if the means is available is never a bad thing, and that is a lesson you will learn from this amazing kitchen design.
18.Low Country Kitchen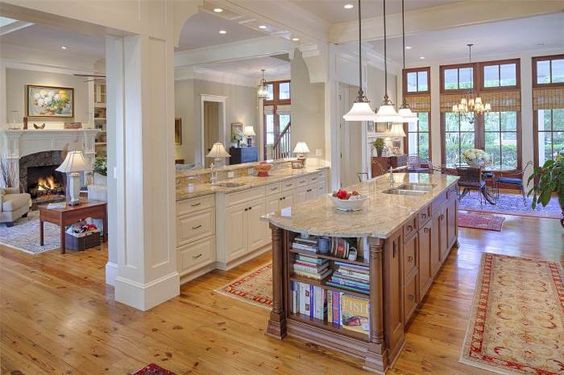 You can have a low country home, but that doesn't mean you can't have a modest kitchen as the one right here.
19.Southwestern Style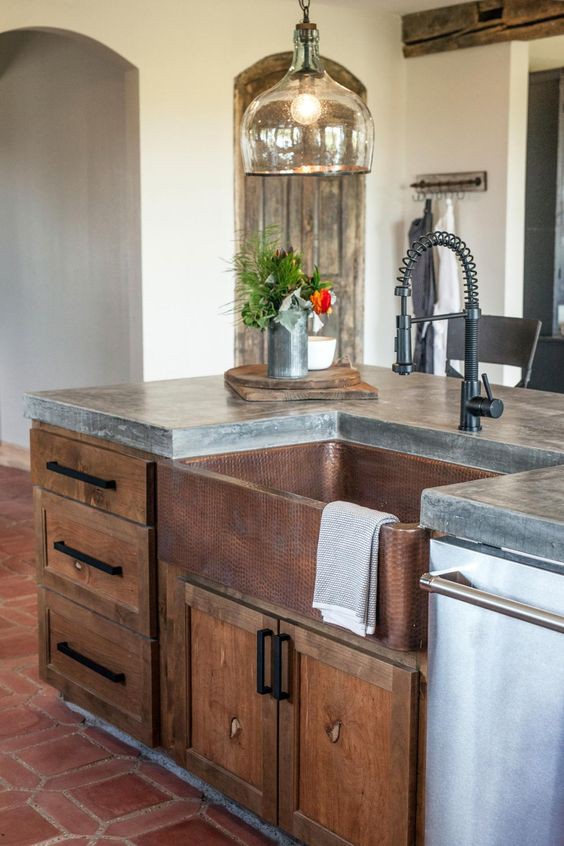 A bit of local farmhouse finish and a bit of western kitchen design could be all you need to reorient your kitchen to something resplendent.
20.Warm and Inviting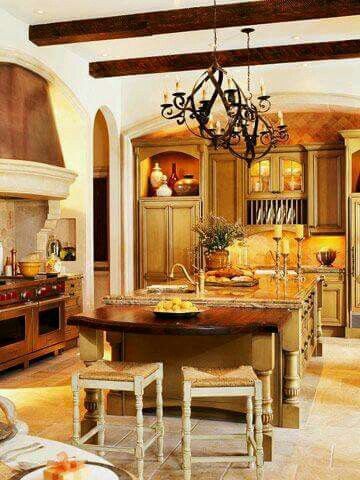 Never miss that warm undertone that only the Tuscan kitchen design can give because you can still keep everywhere posh and classy.
21.From Italy to the World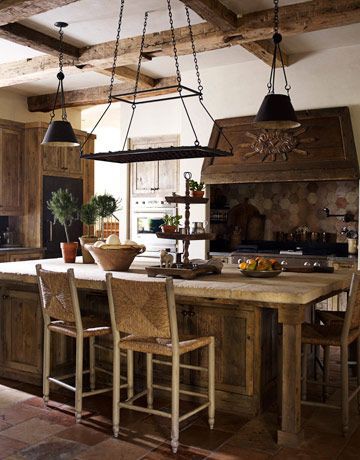 The Tuscan kitchen design appears not to be loved only in Italy because you can use the design anywhere to add an ancient feel to your kitchen.
22.Simple and Chic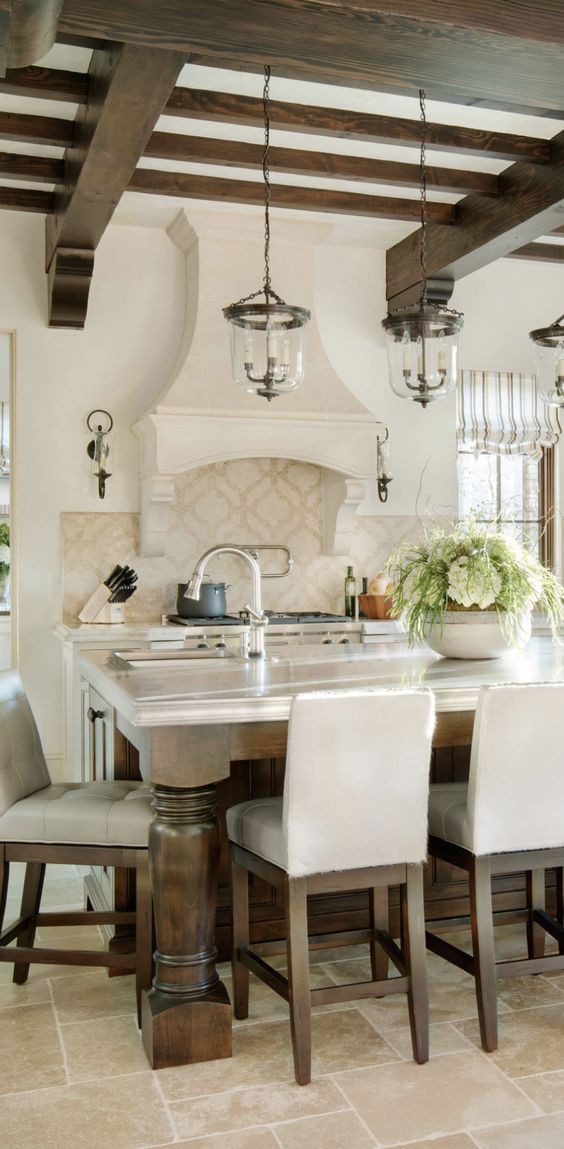 Most times, you don't have to beat about the bush because there are simpler ways of doing things as we see here.
23.Landscape Inspiration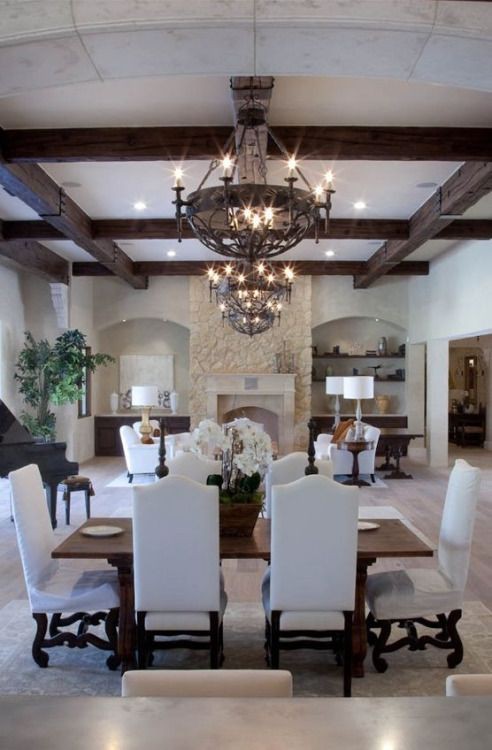 If you like to try your hands on new things, it will interest you to take advantage of the landscape inspiration that the Tuscan kitchen design gives you.
24.Rustic Kitchen with Granite Color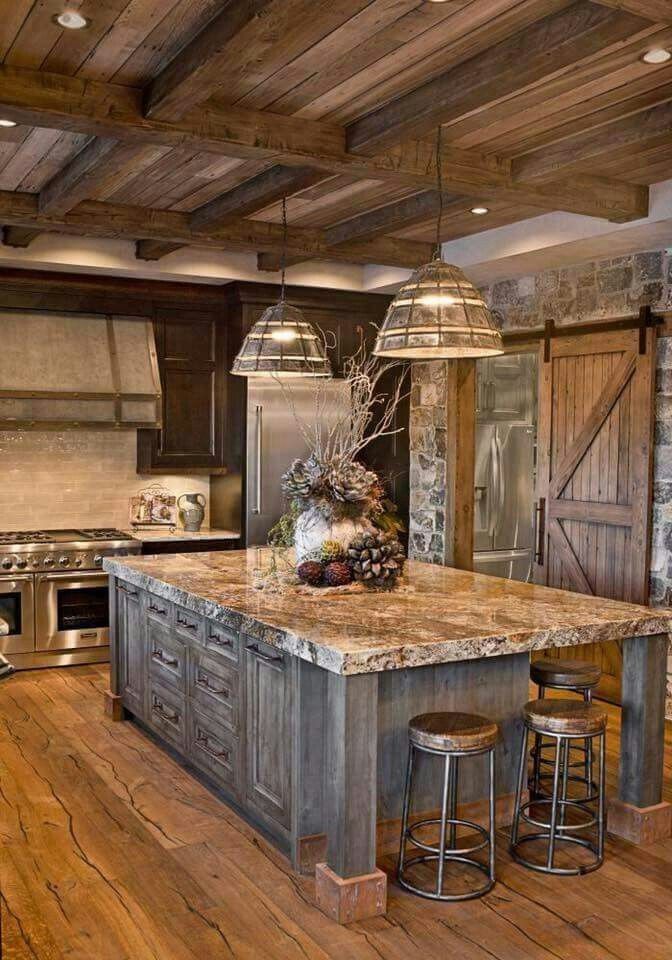 Sometimes, it takes a bit of rustic design and a suitable color (preferably granite) to suit the interior of your kitchen.
If you look closely, you will be marvelled at the wonders of having this unique design in your kitchen.
25.Elegance and Luxury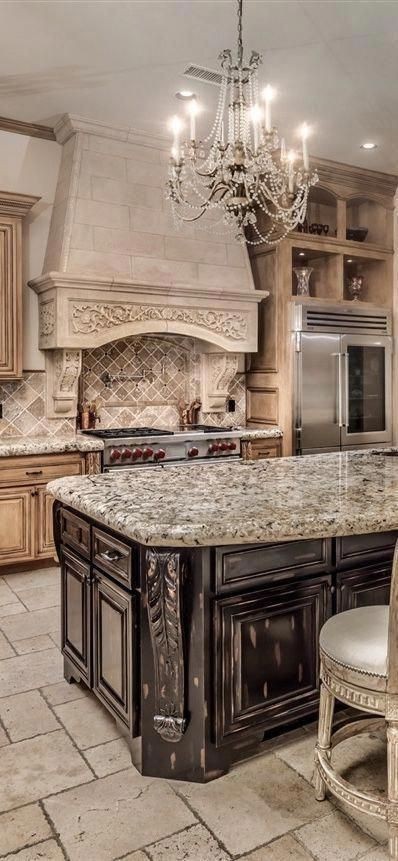 Elegance and luxurious design are what you can be confident of getting when you make this the next kitchen design you make out of the Tuscan Italian architecture.
26.Rustic Accents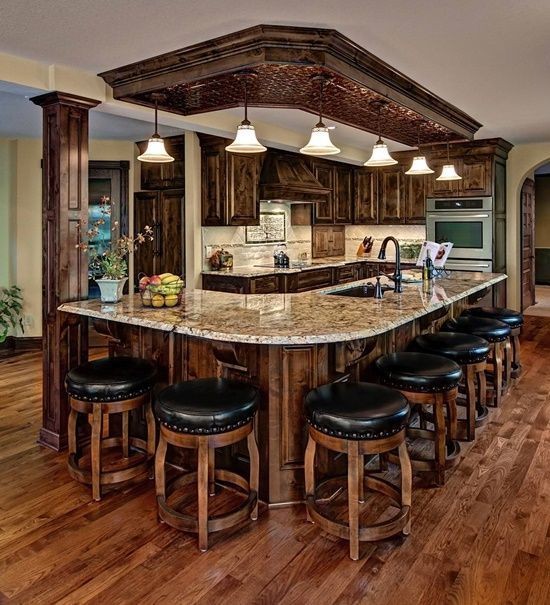 You may have the best of interiors in your home, but if the kitchen isn't good looking, the other efforts will be in vain.
Take a cue from the rustic accents to being warmth to your home, as well as transform the innocence to maturity.
27.Eating in the Woods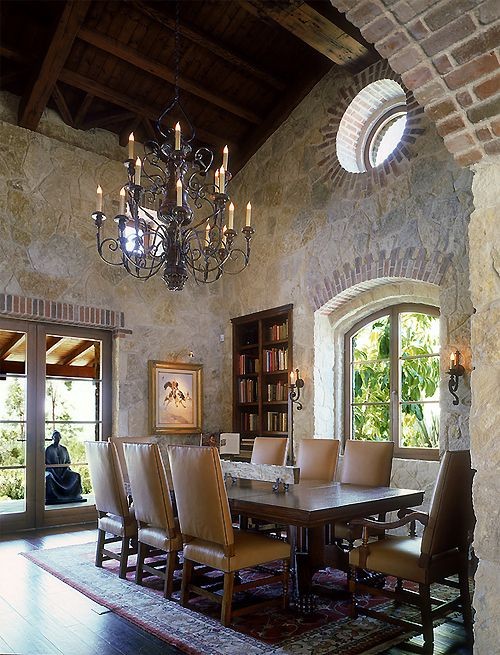 Vintage never goes out of the way to impress. The Tuscan kitchen design idea gives the impression of a vintage home.
28.Rustic Farmhouse Kitchen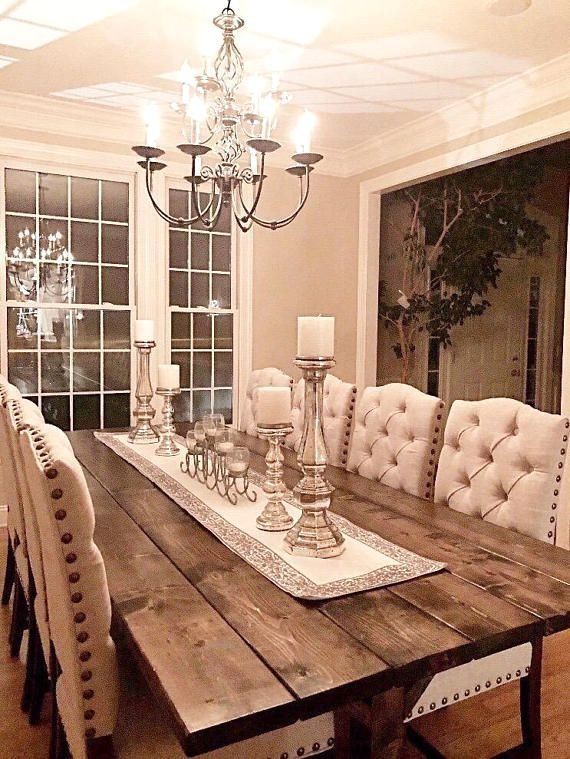 Living in a farmhouse doesn't mean you can't enjoy the good things of life. Remodeling your kitchen with this rustic farmhouse design is the real deal.
29.Classy in a Way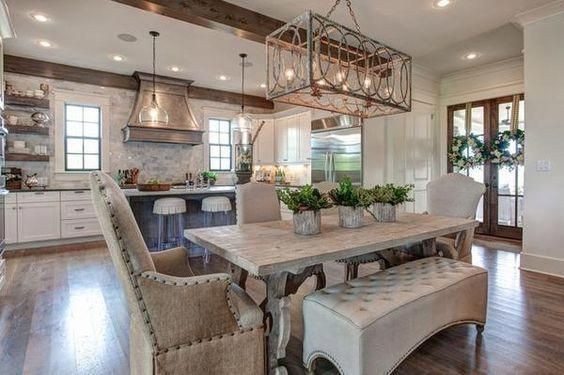 Serving meals wouldn't be something difficult right now because you can conveniently move to and from the dining table set strategically in this Tuscan kitchen.
30. Reclaimed Dining Table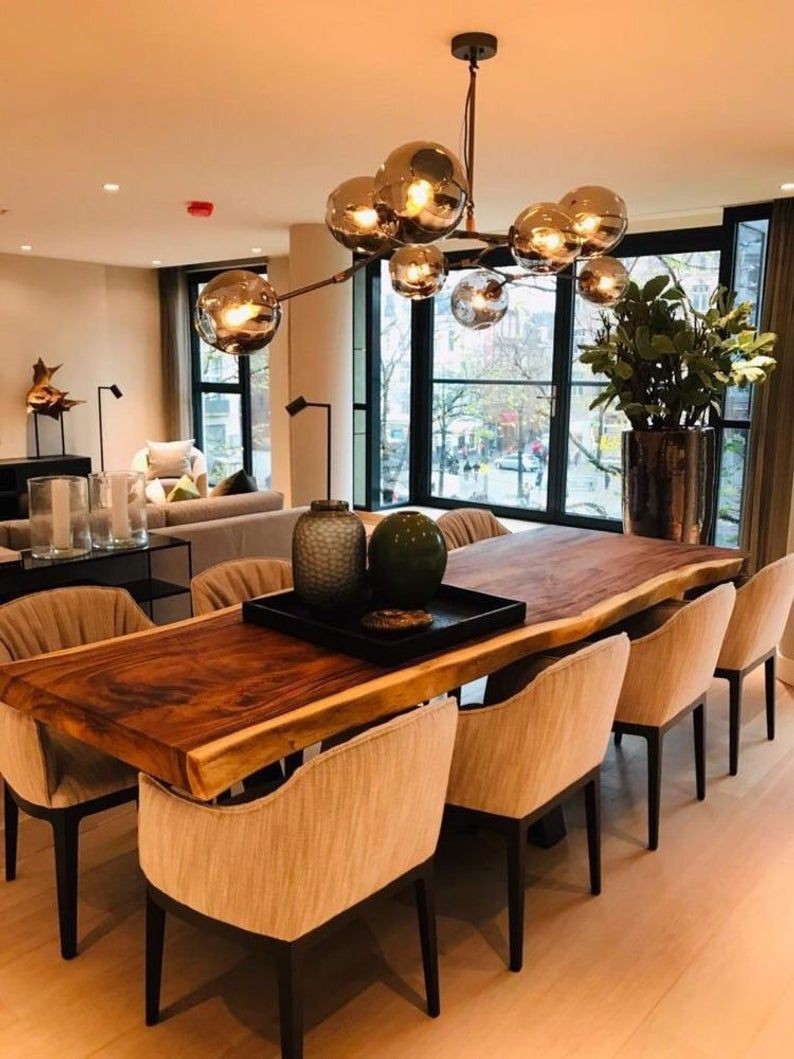 Reclaiming your disoriented dining table can be easily achieved if you know how to put colors and hues in the right places as you can observe here.
31. Browned Up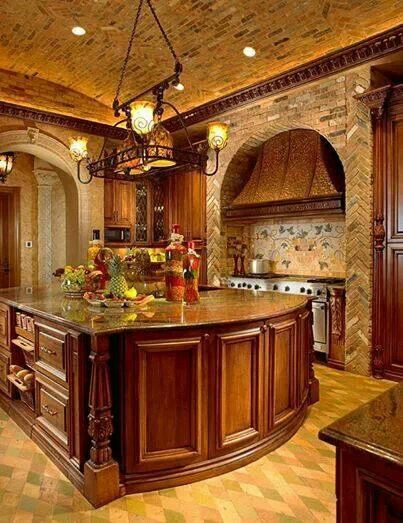 Brown has a way of complimenting the interior of a home and the same applies for the kitchen when we see how the hues dominate the make the kitchen resplendent.
32. Southern Tuscan Kitchen Design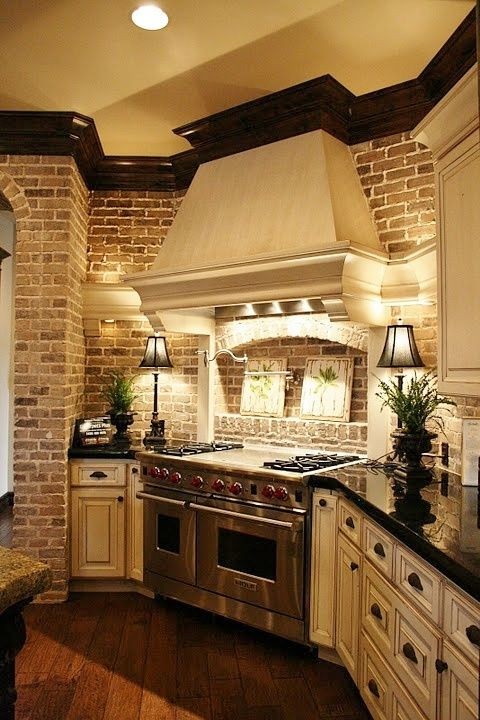 The efforts you have to make here are to arrange the items in a tunnel-like way while allowing the ambience of the light to shine on the glittering floor.
Final Words
Styling your kitchen with the Tuscan kitchen design ideas could be the game changer you have been waiting for to take your kitchen from antique to modern.
The design and tips shares above are enough to get you started and we will like to know how they helped you too!
So tell us – what are the Tuscan kitchen design ideas you will like to try and why do you love them?