Are you running out of storage space in your kitchen? It might be a sign that you need to get a piece of storage furniture.
What is a storage furniture? It is a piece of furniture that helps to organise items without sacrificing a lot of space.
I have compiled a list of some fantastic kitchen storage furniture ideas that will help organise your kitchen equipment and also add beauty to your kitchen.
28 Kitchen Storage Furniture Ideas That Will Transform Your Kitchen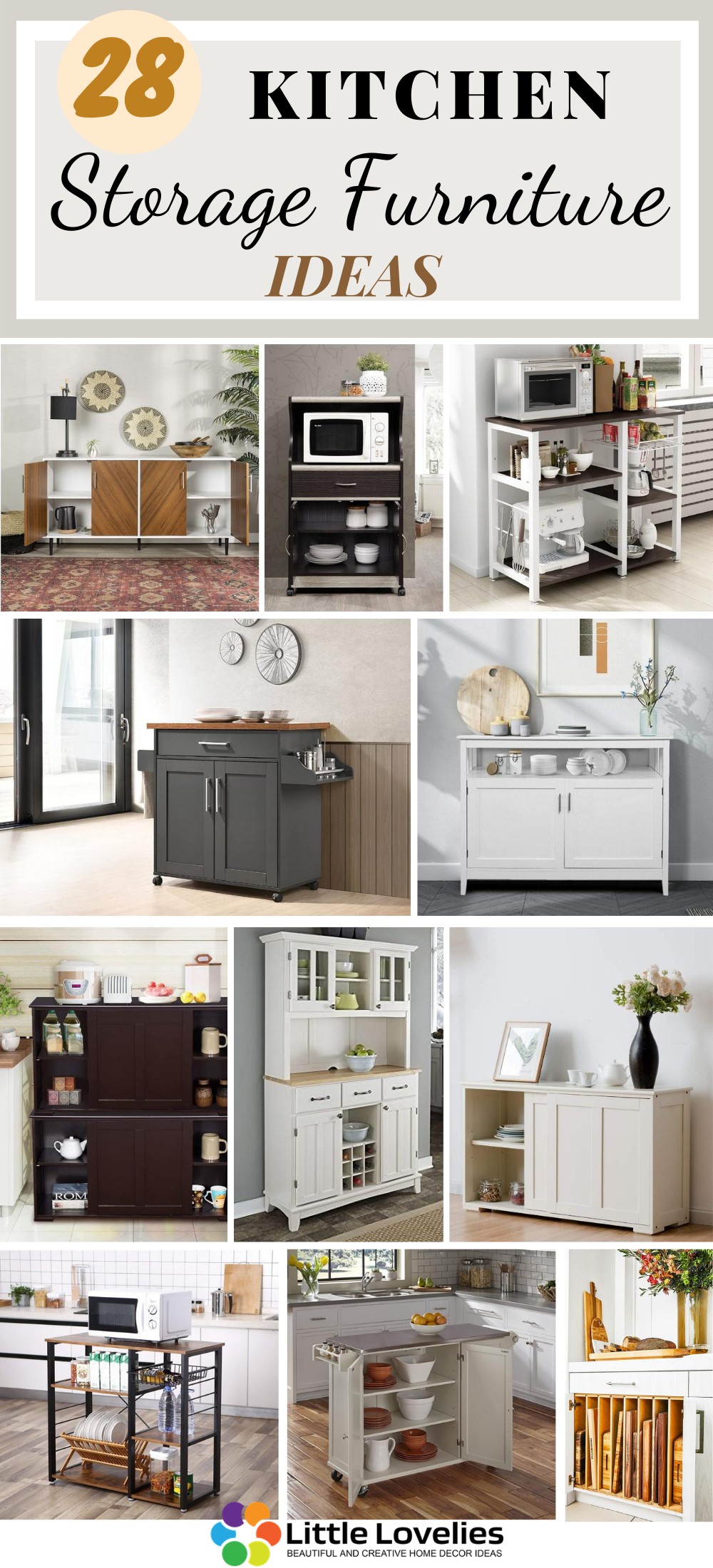 1. Kitchen Storage Furniture With Slide Door
We highly recommend this fantastic kitchen storage furniture if you have a lot of items in your kitchen that need where to be placed. This storage furniture also adds beauty to your kitchen. It has a couple of shelves and a sliding door.
2. Sliding Door Kitchen Storage Sideboard
This could be the type of storage furniture you need to keep your kitchen organised. I love how this storage shelf is stackable. Its compartments are large enough to accommodate teacups, jugs, jars, and even your favourite cookbooks.
3. Kitchen Storage Sideboard
This kitchen storage sideboard adds an extra countertop in your kitchen. It is also ideal for storing different kinds of kitchen items. It has cabinets that are large enough to contain your large kitchen pots. I love the shelf just below the cabinet; it can be used to store plates and small jars.
4. Kitchen Storage Hutch Furniture
If you want something large, we recommend this hutch-style kitchen storage furniture. It is big enough to contain about 80% of your overall kitchen equipment. There are a lot of compartments for storage.
5. Sturdy Kitchen Storage Furniture
Before going for something like this for your kitchen, we advise that you check if your kitchen is large enough to contain it. This storage unit has four compartments with doors; it also has a countertop where you can place beautiful kitchen artefacts.
6. Space Friendly Kitchen Storage Furniture
If you do not have much space in your kitchen for large storage furniture, you can settle for this; it is space friendly. I love the compartments by the side; you can place teacups there. The cabinet is large enough to contain your large ceramic plates.
7. Kitchen Storage Cart With Microwave Compartment
I love the position of the microwave on this kitchen storage furniture. I think this is a great way to store a lot of kitchen items without sacrificing space. It has a total number of five shelves; there are all large enough to contain most of your kitchen equipment.
8. Moveable Kitchen Storage Furniture
This is a great way to add beauty to your kitchen. With a drawer, two doors, and a top shelf for storage, you'll be able to store a lot without having to sacrifice space. The best part is that it is easily moveable due to the legs.
9. Moveable Kitchen Island Storage Funiture
I think kitchen islands are the most fantastic way to store items in your kitchen. This kitchen island has wheels which makes it easy to move it whenever it gets in the way. It has three drawers and two large cabinet doors to satisfy your storage needs. With this storage furniture, you also get a large countertop. You shouldn't opt for a kitchen island if your kitchen isn't big enough.
10. Stainless Steel Top Kitchen Cart
Having a stainless steel kitchen island is great, especially if your main kitchen countertop is made of stainless steel. This kitchen cart can be moved around easily due to the wheels. It also has compartments for storing those big bowls in your kitchen. There's a towel rack one side and spice or cup holder on the other side.
I love the simplicity of this kitchen storage furniture. There are compartments to place cups, plates, and even a section to hang scooping spoons. I also love how this furniture can contain a medium-sized microwave. This is simply an amazing piece of art.
12. Bakers Rack Kitchen Storage
This kitchen storage is perfect if you are looking at not going over the top with wood in your kitchen. Its countertop is made of wood. It has compartments for hanging spoons and pans.
13. Bakers Rack Kitchen Storage
As a baker, this mini rack would be handy. You can set your oven at the top and have other baking ingredients in the wire basket. A large mixing bowl would also be able to fit in the lower compartment of this kitchen storage rack.
14. Metal Kitchen Storage Rack
How about something with no wood? This kitchen storage rack is amazing. It can fit in the smallest of kitchen spaces and can withstand the weight of a microwave, jars of pasta and more.
15. Slim Rolling Pantry Kitchen Storage Rack
Having this in your kitchen can really come in handy. I like how it is able to accommodate a lot of kitchen food items due to its number of shelves. The wheels make it easy to move the pantry around. You'd have no problem taking your cooking outside your house.
16. Small Kitchen Storage With Granite Top
This is by far, one of the best kitchen storage furniture I have ever come across. It has a wine glass compartment that can hold up to four of your favourite bottles. The basket section can be used to store spices. It also has a small countertop made of granite.
17. Wine Storage Furniture For Kitchen
This is a beautiful piece of art that you can use to store more than 25 bottles of wine. The best part is that it is very space friendly. It has a nice compartment to place wines and glass for easy reach.
18. Americana Style Kitchen Island Storage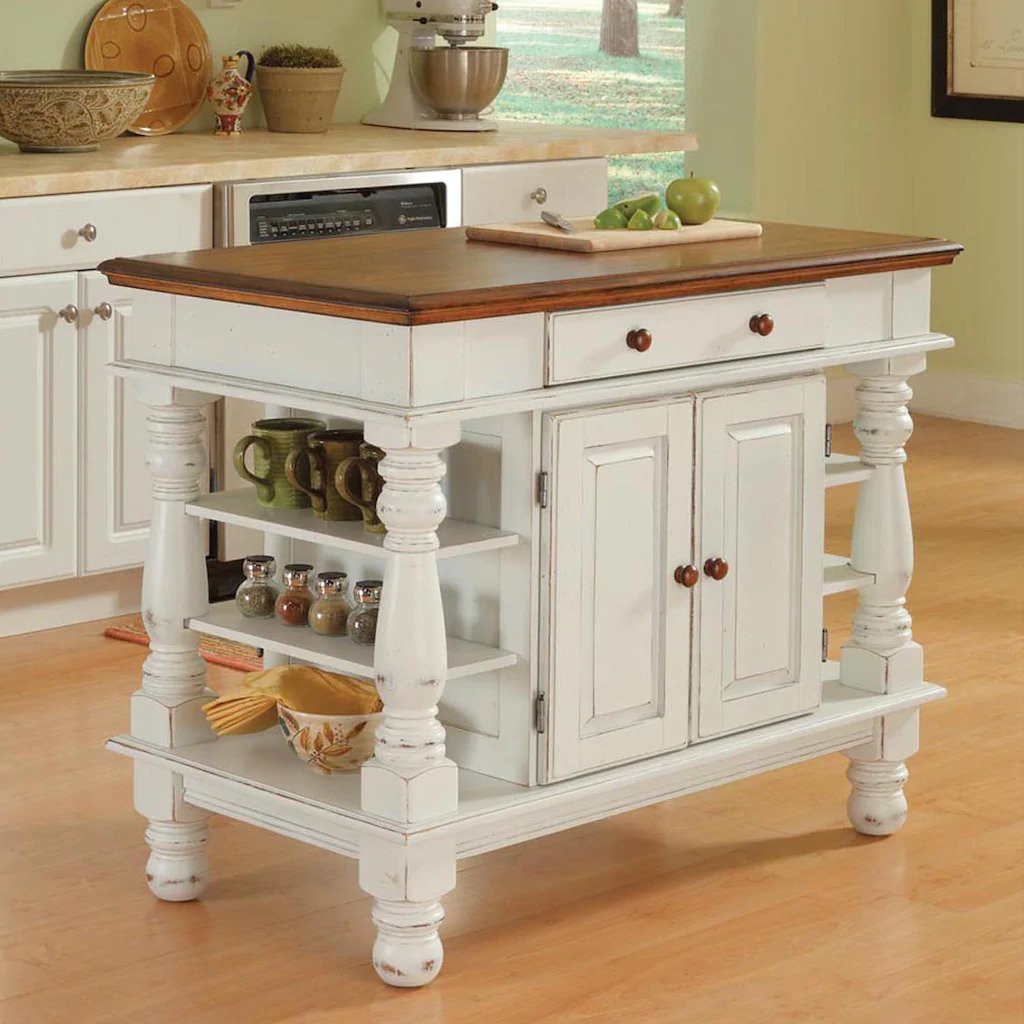 We highly recommend this Americana style kitchen storage for your kitchen. It has a wooden countertop, a pull-out drawer, and a cabinet large enough to contain large kitchen items.
19. Cabinet Dividers For Chopping boards
This kind of storage furniture works fine if you have a bunch of cutting boards in your kitchen. You can fit in almost about any size of kitchen storage furniture.
20. Oak Hill Bakers Rack
Bakers would love this. There are a lot of storage compartments where you can place your baking equipment. I'd prefer to keep the cake mixer on the bottom shelf. My oven can go on the countertop.
21. Pull-Out Pantry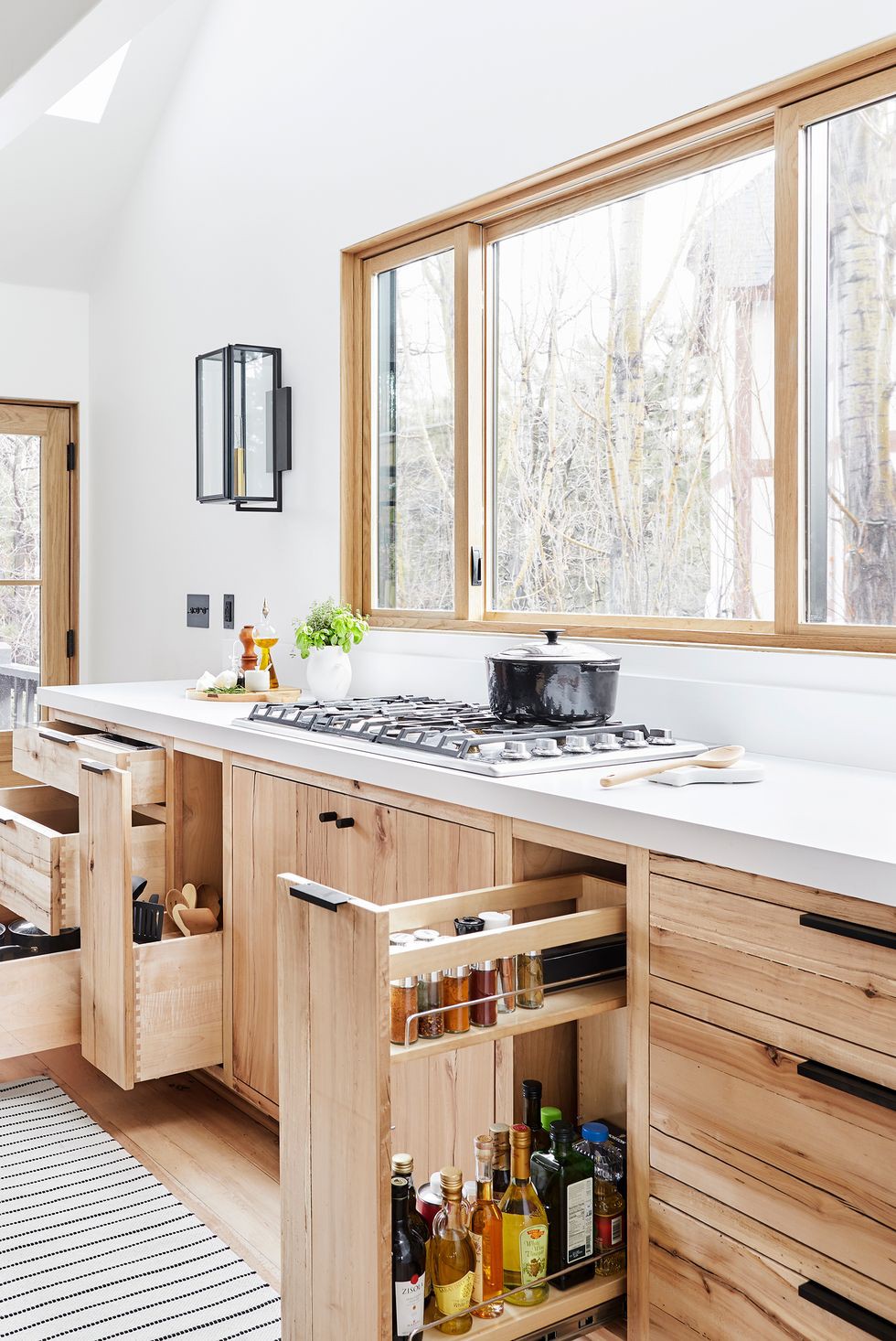 A pull-out pantry can be used to store a lot of cooking ingredients. It also gives you easy access to the ingredients you need without having to go lengths to get them. We highly recommend this pull-out pantry furniture as one of the best kitchen storage method.
22. Wine Kitchen Storage Furniture
This rack is a piece of amazing furniture that you can use to store your favourite bottles of wine. The rack can contain more than 28 bottles of wine. You can opt for this kitchen storage furniture idea if you have space in your kitchen.
23. Wall Mount Wine Storage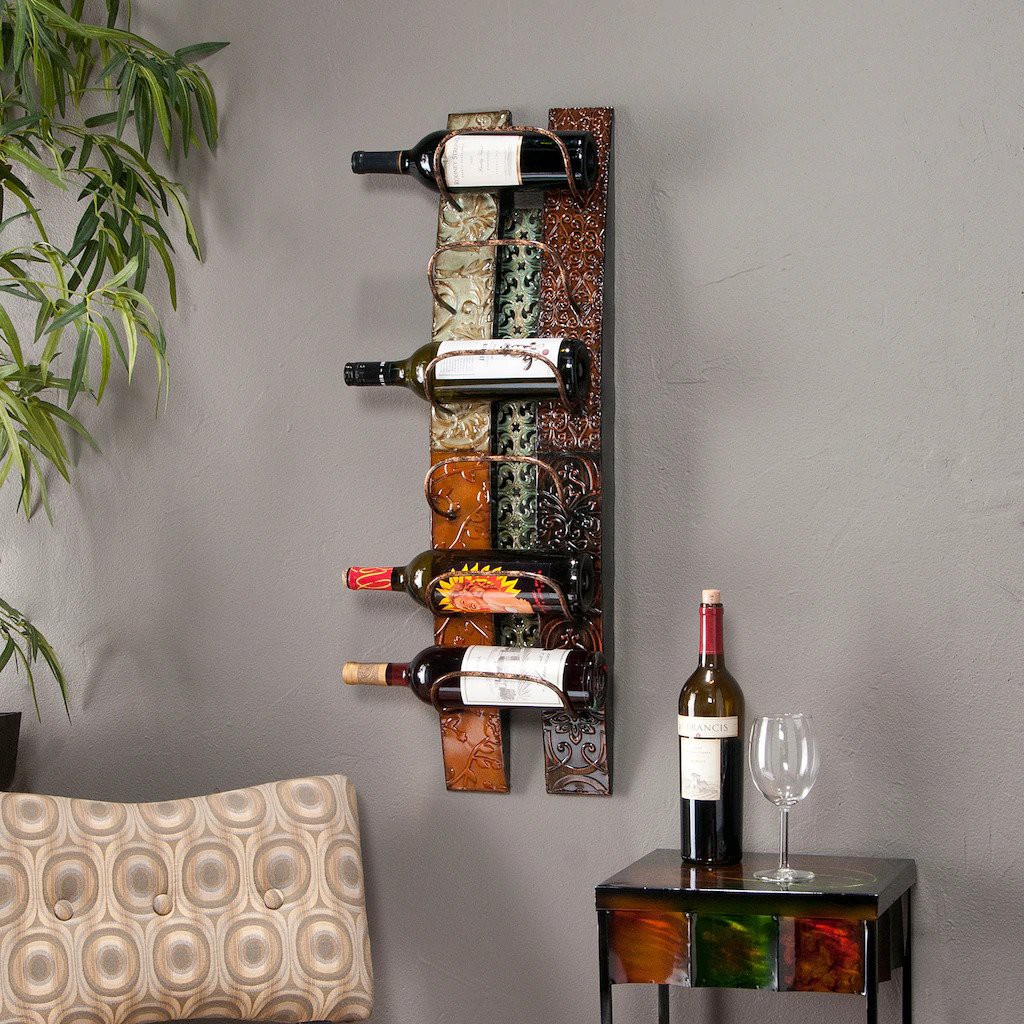 I love keeping my bottles of wine in the kitchen; this wine storage furniture is perfect for small kitchens. You can hang this on the wall and store about six bottles of wine.
24. Safavieh Charlotte Storage Sideboard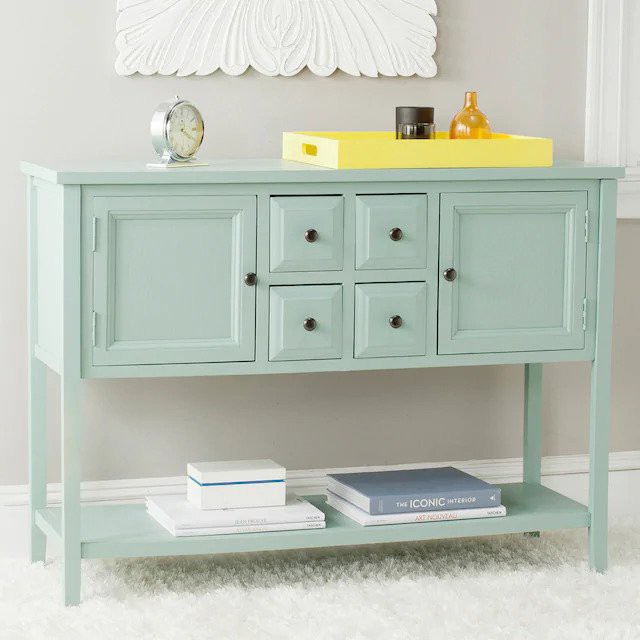 Having a kitchen storage furniture is amazingly outstanding, especially when it adds some percentage to the overall beauty of your kitchen. The bottom compartment can be used for storing your favourite recipe books; some decorative artefacts can go on the countertop. The cabinets can serve their purpose by helping you to store kitchen plates, jars, and more.
25. Wheelable Kitchen Cart
This could be the perfect kitchen storage furniture to have. It has a compartment where you can store your wine glasses; it is made of fine wood; it also has an extension where you can place a towel or tissue. We highly recommend this kitchen storage furniture.
26. DIY Kitchen Island With Storage

You can create your own custom kitchen furniture by following this guide. You might want to ignore this If your kitchen is overly small or reduce the measurements and make a smaller kitchen island that will act as the perfect storage furniture for your kitchen.
27. Low Budget Kitchen Storage Furniture

Are you running low on a budget? Here's a quick tutorial that will teach you how you can make a kitchen island with less than $25. This kitchen storage can contain a lot of kitchen equipment.
28. Elite Storage Cabinet For Kitchen
This beauty is designed to fit in the corner of your kitchen wall. This storage furniture is ideal for small kitchens. It has a small countertop where you can place cups and other unbreakable kitchen utensils.
Our Favorite Kitchen Storage Furnitures to buy on Amazon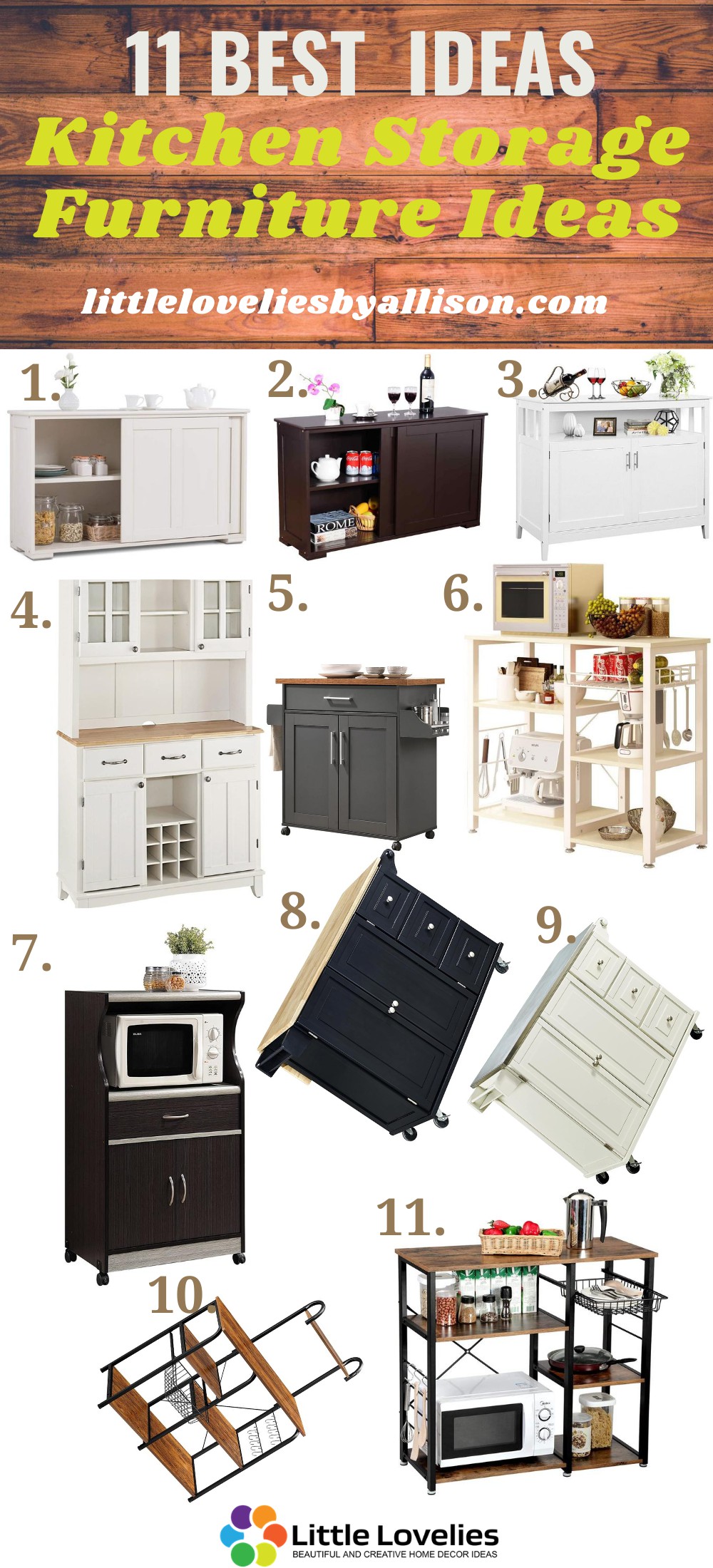 No1 . |No2 . |No3 . |No4 . |No5 . |No6 . |No7 . |No8 . |No9 . |No10 . |No11 .
*We are a participant in the Amazon Services LLC Associates Program, an affiliate advertising program designed to provide a means for sites to earn advertising fees by linking to Amazon.com.*