Lazy Susan Is a  classic way of presenting food at a party even in your house without standing in or asking for anyone's preference. Everybody can get their choice once the lazy Susan turns to their side. Aside from the presentation of food, it is also used for other purposes which will be revealed in this guide.
Here are 25 effective ways to make your own Lazy Susan with little or no cost. We made sure to include the best of the best.
1. How To Make A Lazy Susan
Lazy Susan is not necessarily for lazy people, it is for people with class! The lady in this video affirms that statement. One thing that is very important when making a lazy Susan is the hardware part, you must attach it very well.
2. DIY Wooden Lazy Susan
To give this lazy Susan a unique look, 3 types of hardwood were used; cheery, walnut, and maple. These three hardwoods joined together and stained with cutting board oil makes it beautiful and cool.
3. How To Make A Lazy Susan Turntable At Home
This turntable is made with a fidget spinner and three coke bottle covers. The fidget spinner holds the top and bottom pieces of the turntable together. Black is not my color, but upon seeing this turntable painted in black I give up on other colors. The black spray paint gives the turntable an amazing highlight.
4. How To Make A Lazy Susan
If you don't have a turntable, you're missing out. With little guidance (which you can get from this video) and few materials like steel balls, drill, HDF, plywood boards, bolts, and nuts, you will be able to do it yourself.
5. DIY Lazy Susan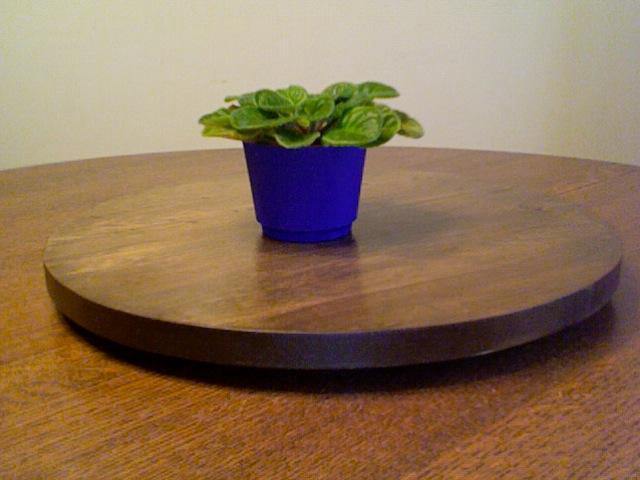 Do it yourself, it's easy! Why would you want to spend so much money on something you can do by yourself? All you need to do is to choose your choice of wood and hardware. Prepare the wood and assemble your compass. Use the compass to mark a circle through the wood and cut it with a saw. Attach the hardware to the wooden board and you're good to go.
6. Tabletop Lazy Susan DIY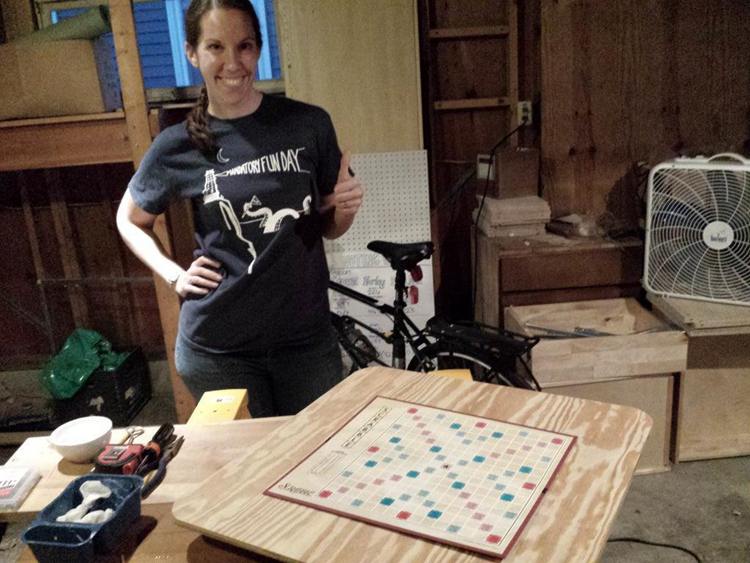 Lazy susan is not only used for food distribution, it can also be used for various board games such as scrabble. Here is how to make this lazy Susan; Get a hardwood piece and cut out a square board from it. Round the edges of the board and cut another but small square board for the base. Then attach the small board to the larger one with hardware.
7. Homemade Lazy Susan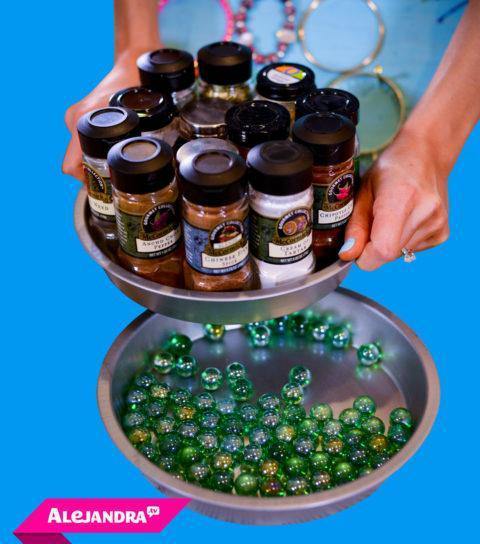 This one of the cheapest lazy Susan DIY. It is made for only $3. Also, the step required in setting it is very simple. Get two 8" baking pans. Put marbles in one of the pans. Place your round bottom items on the second baking pan and place them on the pan with marbles.
8. Lazy Susan Bookcase DIY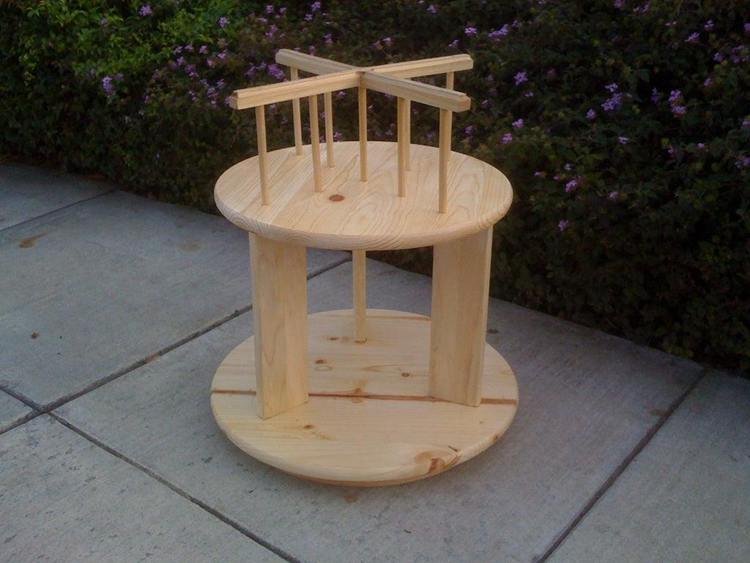 This lazy Susan is for a bookcase. Though the design of this is quite different from the normal lazy Susan, one common thing to them is that they both rotate. It is cheap and fully functional.
9. Dollar Tree Lazy Susan DIY
Except for the noise made by the marbles in the cake pan, every other thing about this dollar tree lazy Susan is functional and interesting. All you need is a glue gun, a topper, and two cake pans.
10. How To Make A Lazy Susan Without Marbles
This lazy Susan was made to counter the limitations of the lazy Susan with marbles. Since marbles are of different sizes the item tends to be displaced as the movement in the lazy Susan is frequent.
Therefore this lady made her own lazy Susan from a piece of circular cardboard with 9 small holes to accommodate 9 beads. Place the cardboard in a pan and add beads to each hole. After this, place another pan on it.
11. DIY Lazy Susan
To make the cutting of the circular boards easier and faster, the instructor makes use of a circle jig. However, both circular boards are painted in black and joined together using an amazing hardware
12. DIY Giant Lazy Susan
The design of this giant lazy Susan is a farmhouse pallet style. The creator was able to get this fancy design by staining the wood in a thick black wood stain and wiping it instantly with a soft towel.
13. Lazy Susan DIY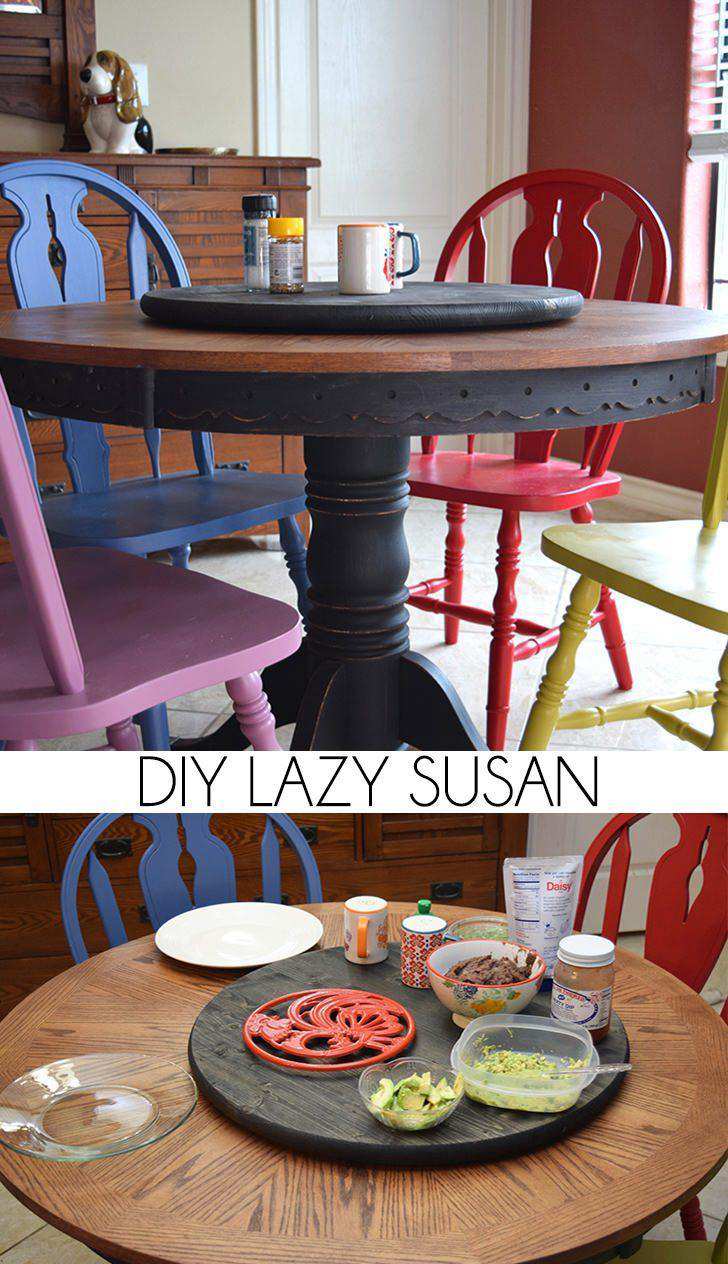 The sound of eating out sounds off to me sometimes. Why don't we prepare dishes at home too sometimes? If you're with me on this stance, we need to create a turntable for our homemade dinner.
Lazy Susan hardware costs only $7, and we can make use of scrap wood and cheap wood stain. great, isn't it?
14. How To Build A Lazy Susan
I love the colorful outlook of this turntable! The color makes it so exceptional and beautiful. This lazy Susan is this colorful because of the creator's unapologetic love for color. You can however customize the color to your preference.
15. DIY Simple Farmhouse Lazy Susan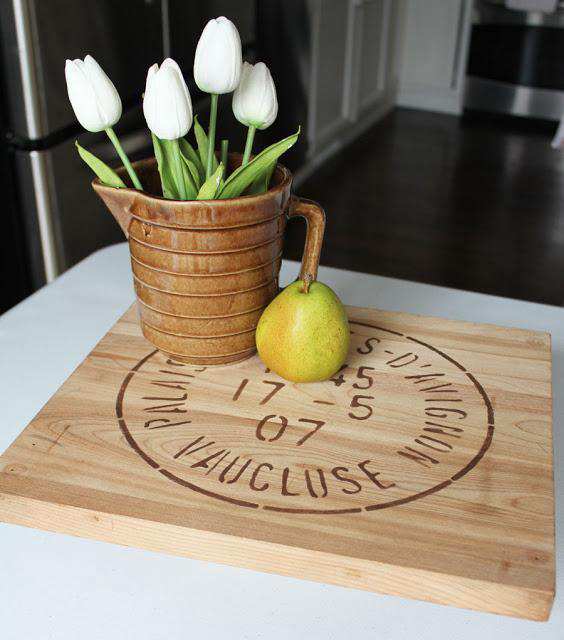 Unlike others with circular boards, this farmhouse lazy Susan is made from one big rectangular board and another small square cutting board. Apart from the boards, other items you will need include hardware, pencil, and tape measure.
16. DIY Desk Supplies Lazy Susan
Do you have up to $20 and 3 hours of your time? Let's make this stationery lazy Susan together. Here is how to go about it; You will need materials like wood, wood glue, and jigsaw. Then, make 2 simple circular cuts using the jigsaw. After this, join the two together with glue.
17. How To Make A Large Wood Lazy Susan
At a dinner party, you don't want to be serving everybody one after another, a lazy act right? What you need is a lazy Susan at the center of the table and with just a spin everybody on the table will be getting their food while sitting down. No pressure! This large wooden lazy Susan was given a rustic look with a proper application of stain and polyurethane.
18. DIY Lazy Susan Turntable
When you're not using the hardware the next available material for the lazy Susan is the marbles. However, for the marbles to be effective and fully functional, they must be of the same size. One thing that makes this unique is the glass bowl used for the lazy Susan.
19. DIY Quick And Easy Lazy Susan
You don't need to make your circular board yourself, you can get it from the store just like the instructor in this video. Buying the board doesn't make it less DIY. Once you get the board, the best thing is to install the hardware to it.
20. DIY Picnic Table Lazy Susan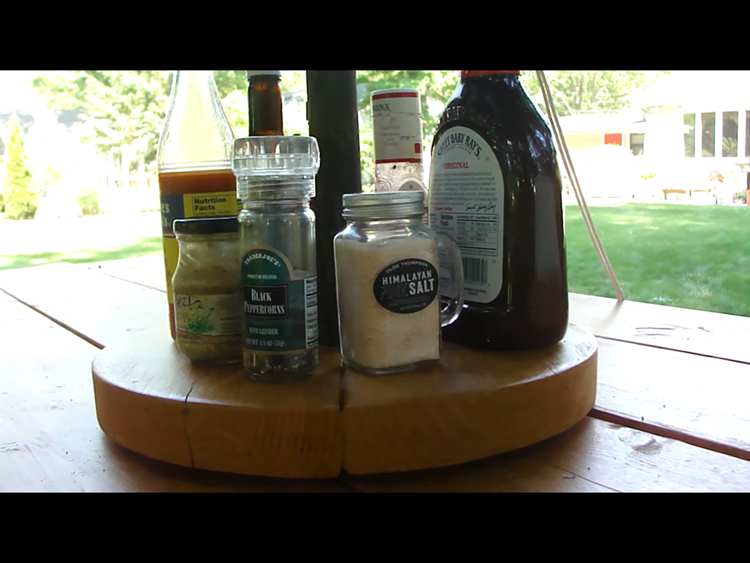 Do you need a lazy Susan for your picnic table? Few essential plans must be in place before you start making this lazy Susan: What is the size of the lazy Susan you want to make? Which type of wood would you like to work with?
However, you can go with the choice of the creator of this turntable by using scrap wood. Scrap wood indeed adds spice to the turntable.
21. DIY Lazy Susan
This is another simple lazy Susan made from cake pans and marbles. The procedure is very simple and the cost is relatively inexpensive. It can be used for rounded bottom items.
22. DIY Wooden Lazy Susan
If you're using scrap woods for your lazy Susan, it's advisable to use assorted hardwood. The different textures and tones of the hardwoods will automatically be the design of the lazy Susan. Once the design is sorted, one more thing you need is a stain to make it glossy.
23. DIY Rotating Tray
The technique used by this instructor is very unique. The lazy Susan that comes out of the project is a one-piece flat rotating tray. All you need is a wooden board, circular hardware, and spray paint. The instructor shares different tips on simplified woodworking procedures for beginners like you and me.
24. How To Make A Lazy Susan With No Power Tools
No power tools! How does that sound to you? Amazing right? When I said no power tools, that means only a few tools will be needed. One particular piece of equipment that is essential for this type of lazy Susan is hardware. The hardware makes the table turn.
25. DIY Silver Lazy Susan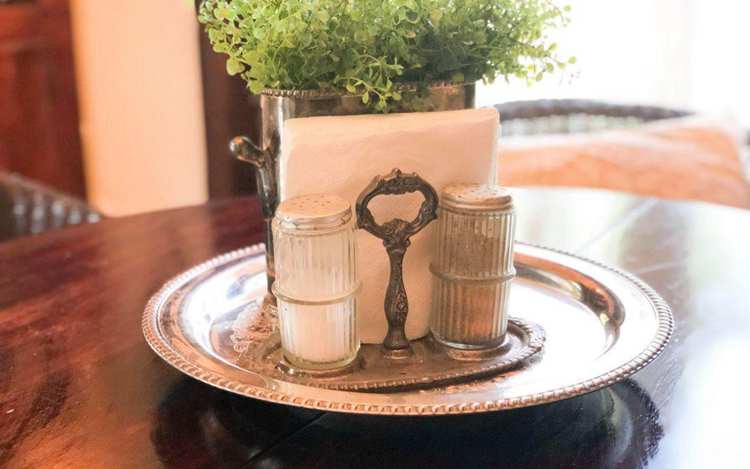 This lazy Susan used an already made turntable. It is for you if you want something simple and quick. The only supplies you needed after the turntable are spray paint and a silver tray.
Conclusion
What better way than to do it yourself! There you have it! 25 DIY Lazy Susan Ideas that are cheap and yet fully functional. Thanks for stopping by, if you have any questions or contributions regarding this article feel free to tell us via the comment section below.