Are you looking for the ideas that will help you renovate your kitchen so it will get back the shine that it lost? You don't have to rack your brain any further or buy more decorative pieces that don't work. We have put together some timeless kitchen design ideas that will help you derive the type of style you want in your kitchen.
Kitchen Design Ideas to Inspire You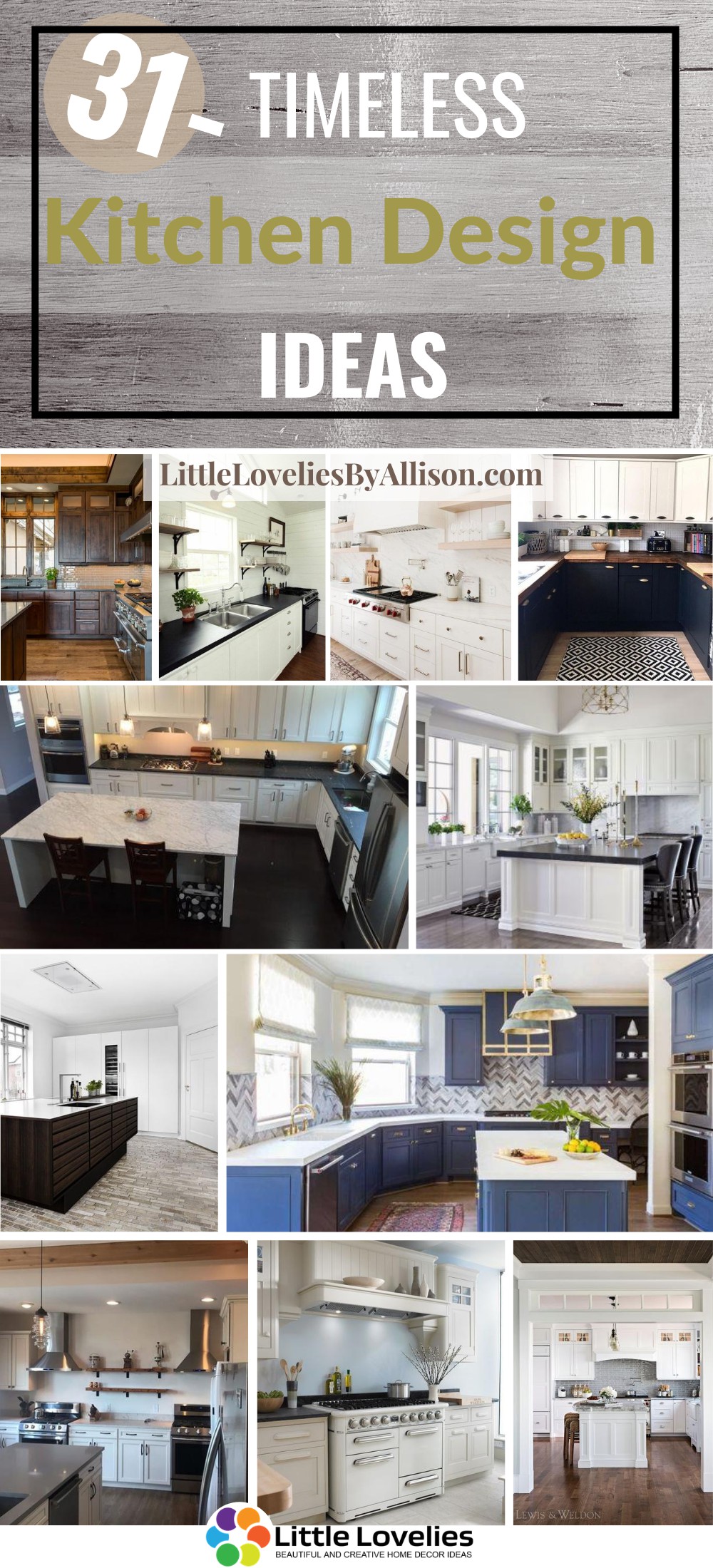 No matter the style or design you have in mind, you can be sure that we have something that will meet those needs.
Below, we have detailed some of the gorgeous kitchen ideas ranging from the preppy traditional to the modern farmhouse.
Designer Spotlight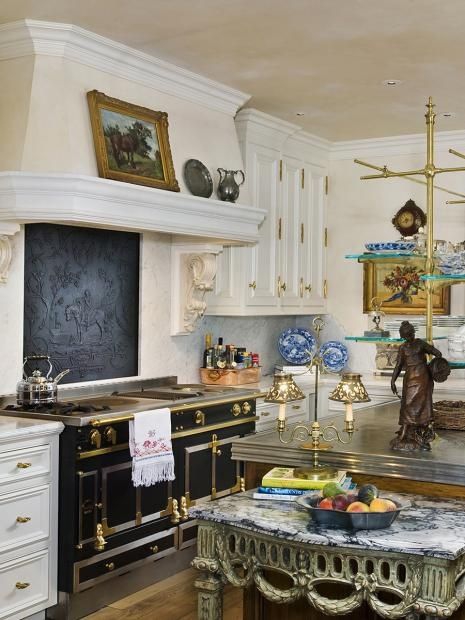 There is a reason why you love designers. It is because they have created a brand that cannot be resisted. Besides, you trust the judgment, as they can fit in anywhere and anyhow.
The one right here by Linda Floyd is what you need to create an antique look in your kitchen.
The Vent Hood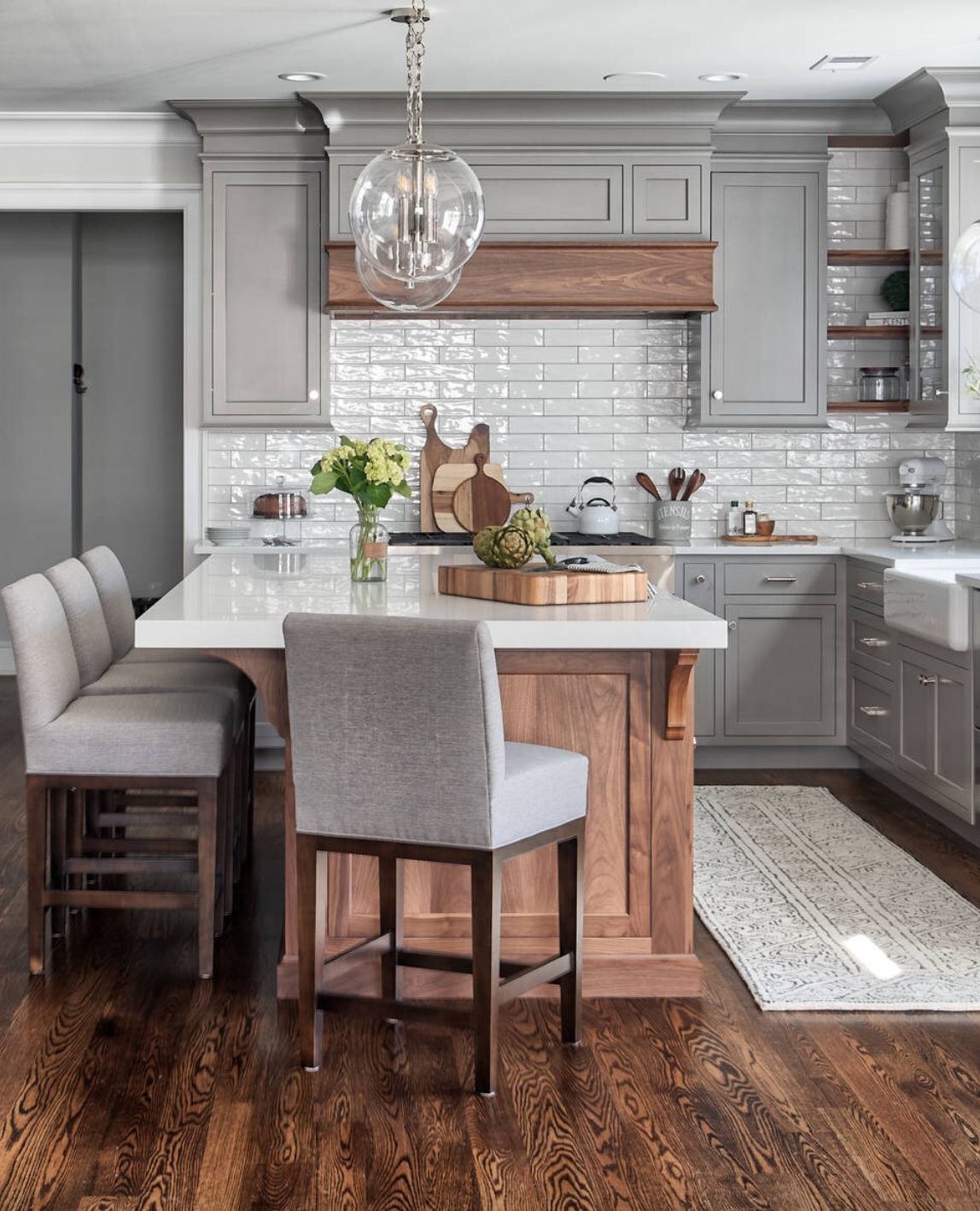 The vent hood kitchen design idea we have here is inspired by the traditional kitchen hood that features a device with a mechanical fan for removing heat, fume, smoke, and airborne grease.
The Quintessential Laneway House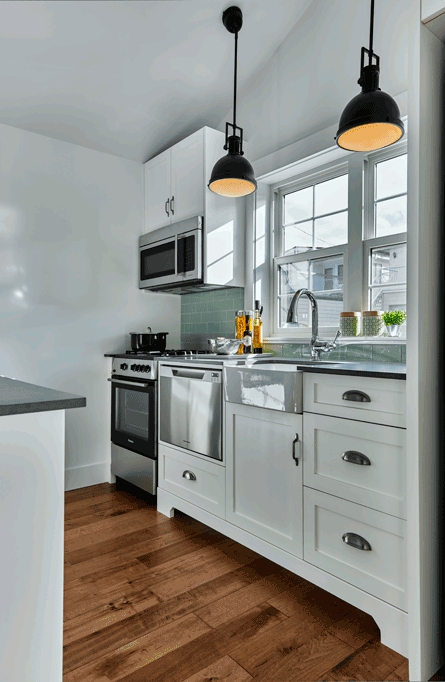 Your kitchen isn't just a place to cook. You can also make it look cute than the traditional kitchen, especially when you use the kitchen design idea we have here.
With the Quintessential Laneway House kitchen design, you will be creating an all-white affair that accentuates the interior of the home.
Smoke Glass Subway Tile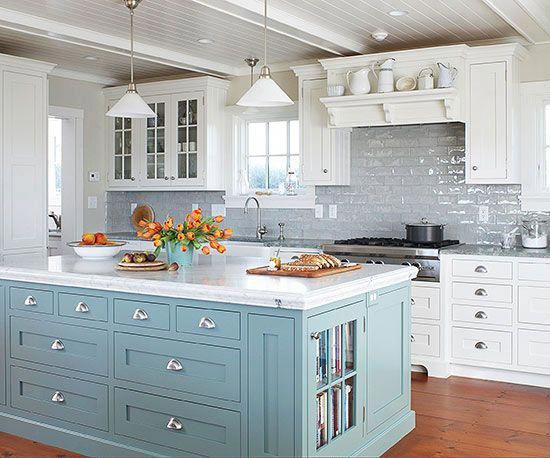 Tiling your kitchen is a good way to decorate it. But, there is more to tilling your kitchen floors.
The most significant is that you can bring in another décor to make the kitchen resplendent. From the general arrangement to the painting, you are sure that this one of the best kitchen design ideas that will restore the shine in your kitchen.
Kitchen Sink Décor Inspiration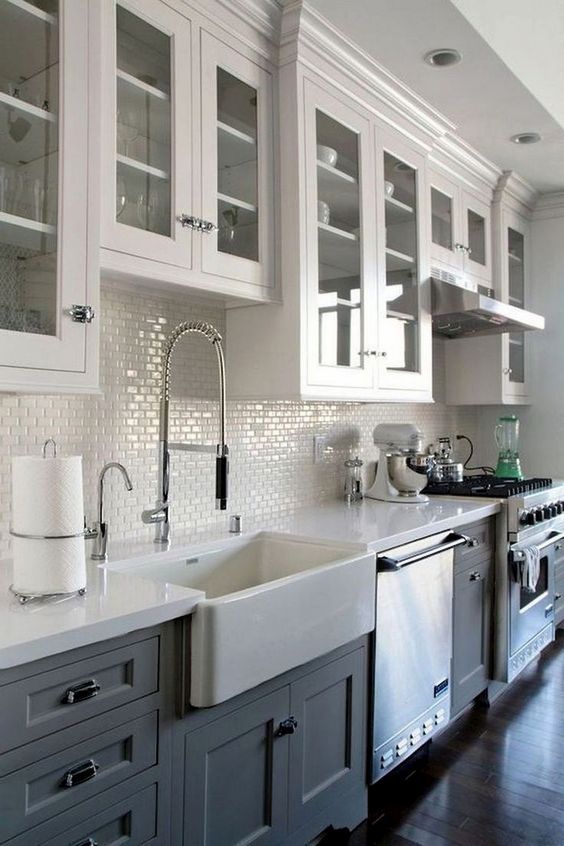 Have you been overlooking your kitchen sink? It is time you start taking it seriously because it is one of the centrepieces that can make your kitchen design ideas to be as resplendent as you want it to be.
That informed the reason why we came up with this kitchen sink décor idea so you can use that to style your kitchen sink in particular and the kitchen in general.
Luxury Farmhouse Kitchen Idea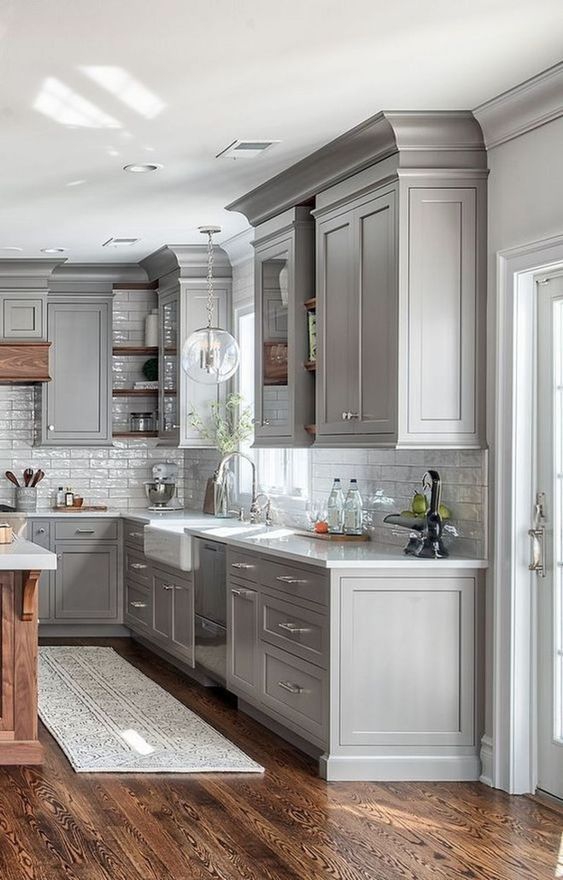 If you live in a farmhouse, it makes sense that you design your kitchen using the designs and décor that will make it look chic.
The picture below is an example of what a luxury farmhouse kitchen looks like, and we are sure you will like to style yours that way.
Tranquil Kitchen Design Idea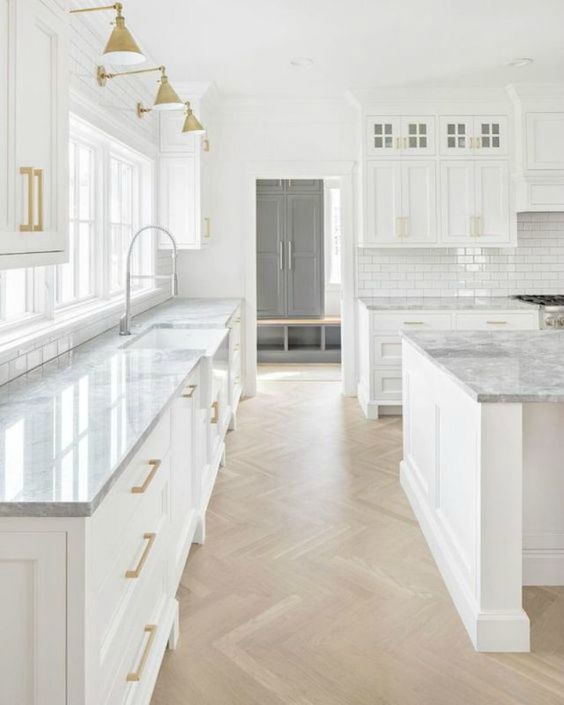 Wouldn't you love some tranquillity in your kitchen? Well, that's what this kitchen design idea has in store for you.
You can always bring in your creativity to customize the kitchen to your taste.
Angular Kitchen Design
The idea here is to create an angular design to your kitchen so you will have different items positioned in different parts of the kitchen for convenience.
The Brick-Inspired Kitchen Design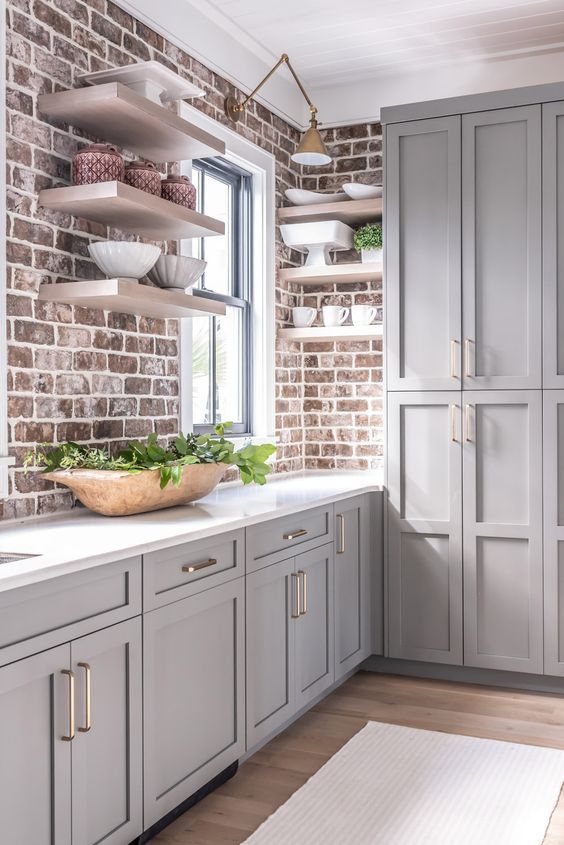 Bricks are one of the most used home construction pieces. As new construction materials are making waves in the market, homeowners that want to retain the brick touch can use this kitchen design idea to create some color hits in their kitchens.
The Stove Alcove
Sometimes, all you need to create a timeless kitchen design is to look at the little pieces that may not have mattered. That is the idea we have here with the Stove Alcove kitchen design idea that makes your kitchen glow.
Cabinet Color Combo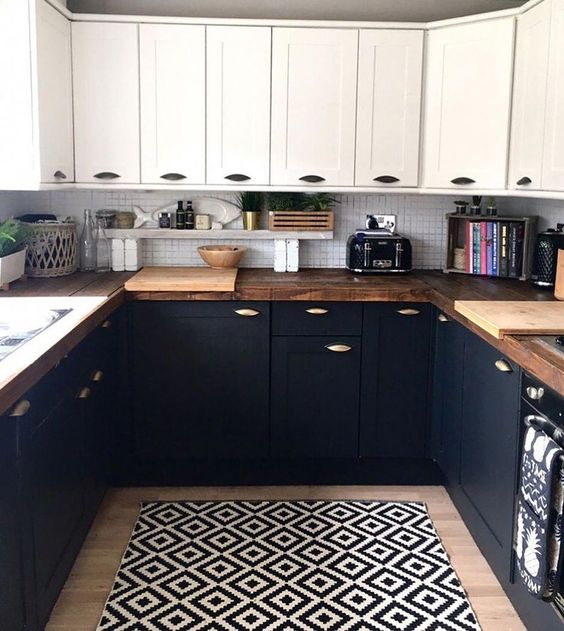 The secret to pulling off this exquisite kitchen design is to focus on the cabinets where you will paint them in colors that will match the other interior in the kitchen.
Fresh Kitchen Backsplash
Here, we have the kitchen design idea that lets you add a different décor that can combine with the timeless appeal of the white cabinets.
The Tuxedo Kitchen Idea
The traditional Tuxedo Kitchen adds a modern tone here with the white cabinets and black countertops that make the design a functional choice for any kitchen design style.
The Walnut Cove Interior Design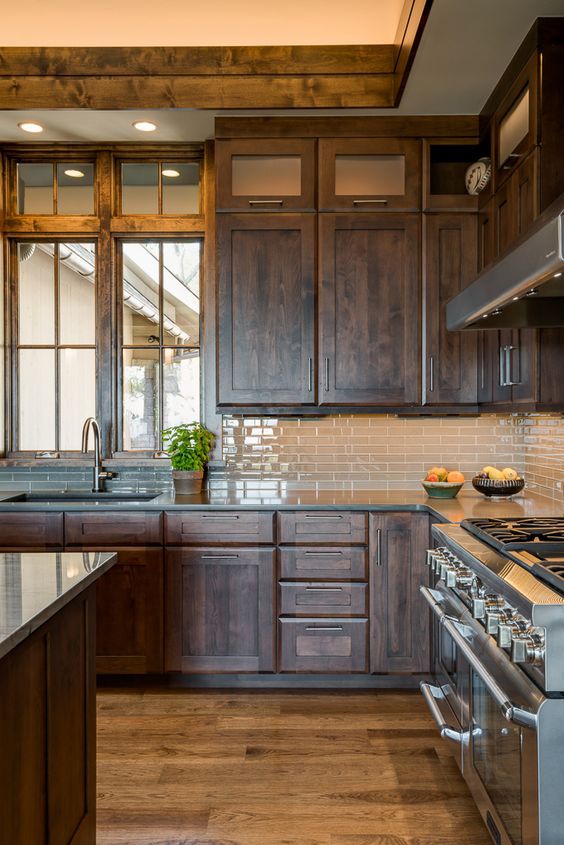 Walnut never goes out of style and what we have here in this kitchen design testifies to that.
Aside from accentuating the look of the kitchen, the walnut cove design also helps to bring forth the shine in the kitchen.
White Oak Cabinetry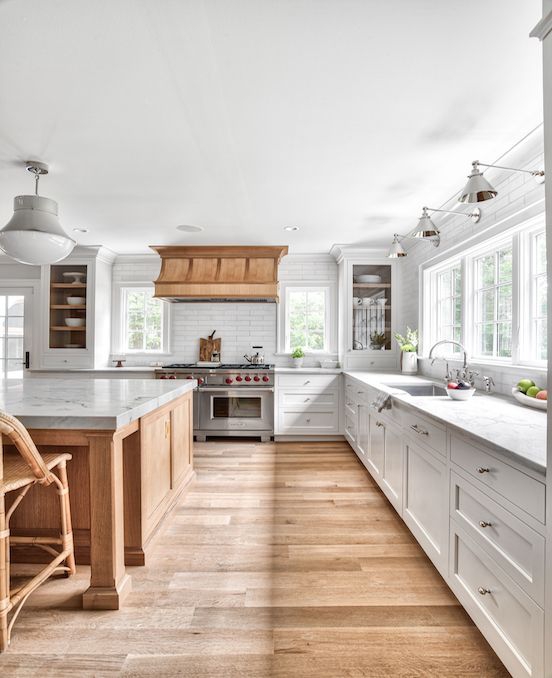 Once more, we are looking at the cabinets that can make your kitchen look chic if there were well-designed.
In this case, the white oak cabinets and the natural quartzite on the countertops are there to take the kitchen from sub-zero to the wolf.
Architectural Digest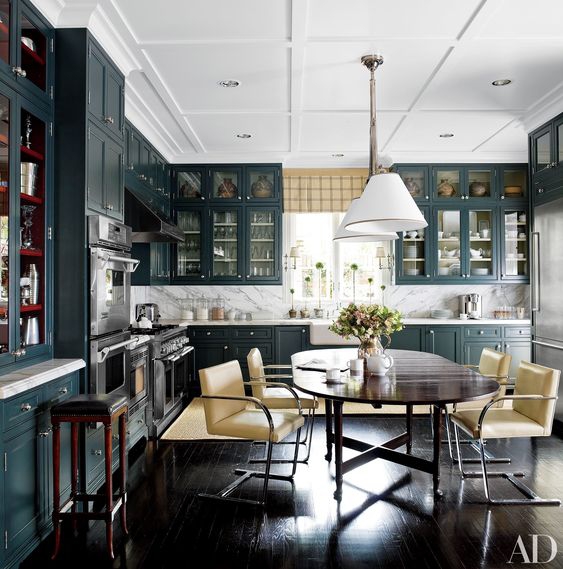 The architecture of the kitchen is another important consideration. We have taken the time to get something you will like and that is evident in the classic architectural kitchen design idea we have here.
Black Painted Kitchen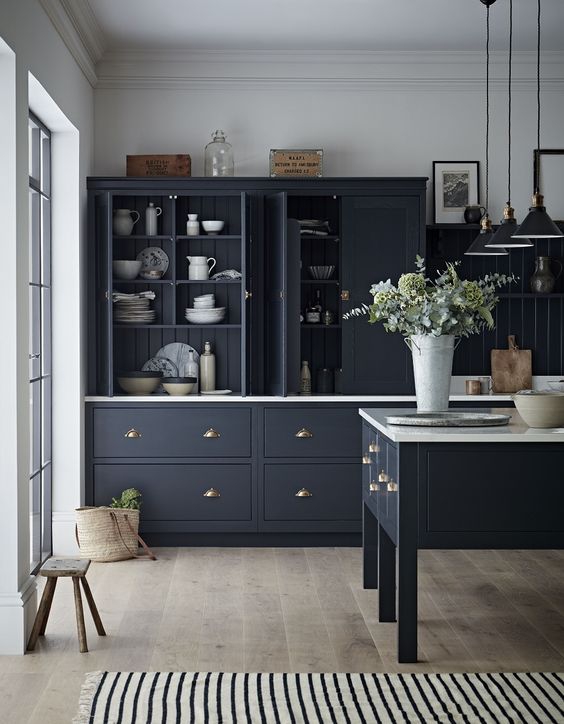 The power of black cannot be underestimated as far as kitchen designs are concerned. Here, we see how the black accents add a timeless appeal to the overall aesthetics of this kitchen.
Will you like to have the same design in your kitchen? Then use the design idea below so you can make the most out of your kitchen décor.
Shaker Cabinets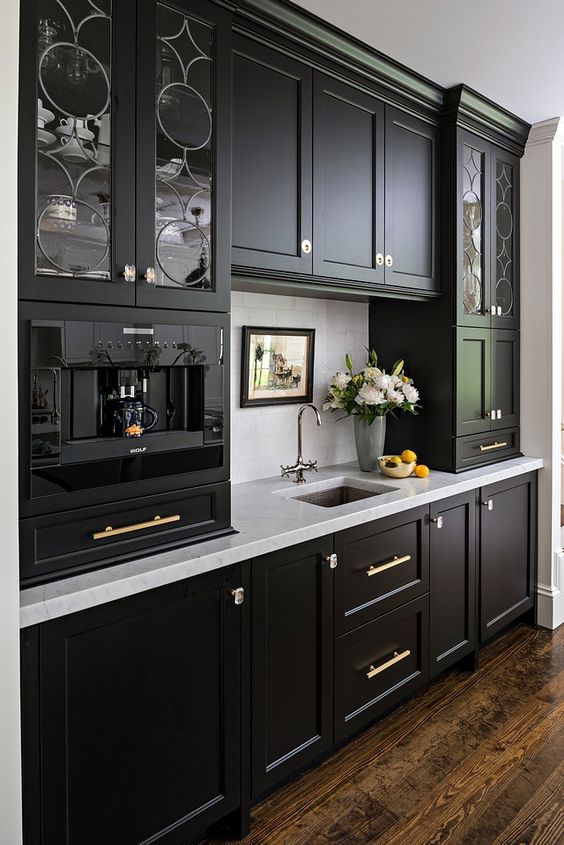 Your kitchen can never go out of style if the cabinets are in order. And when you have the shaker cabinets, it makes a whole lot of sense.
With this inspiring shaker cabinet idea we have here, you are confident that your kitchen will take on the modern look, as well as maintain the ambiance and elegance.
Modern Farmhouse Kitchen Design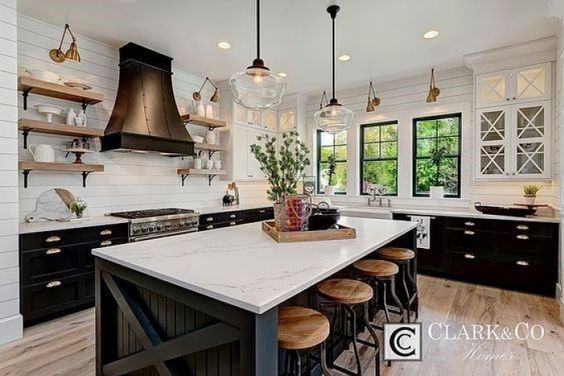 Gone are the days when your farmhouse kitchen is all rustic. Now, you can conveniently incorporate modern touches using the kitchen design here that features rustic wood accent walls and modern white cabinets.
Neutral Kitchen Design
Whether you are looking to renovate and improve your old kitchen or you are looking to build a new one, the fact is that you won't go wrong with the neutral kitchen design.
With this timeless kitchen design idea, you can be sure that any other décor you are looking to incorporate into the kitchen wouldn't be boring.
Nordic Style Kitchen Design Idea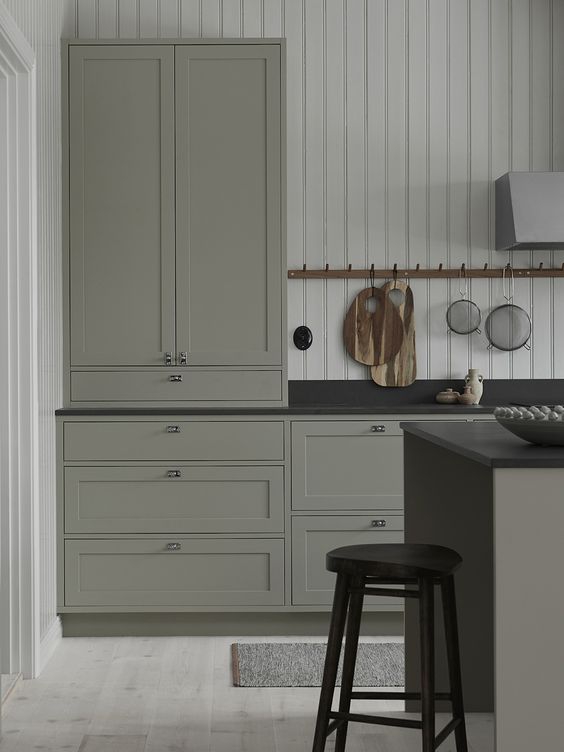 This timeless kitchen design was inspired by Swedish designer, Nordiska Kok. It remains relevant to date, and you will be one of the modern-day homeowners to recreate the design in your kitchen.
Victoria-Themed Kitchen Design
Do you want to go back to time? Then, this kitchen design with visible Victorian touches is what you need to create antique in your modern kitchen.
Transitional Kitchen Design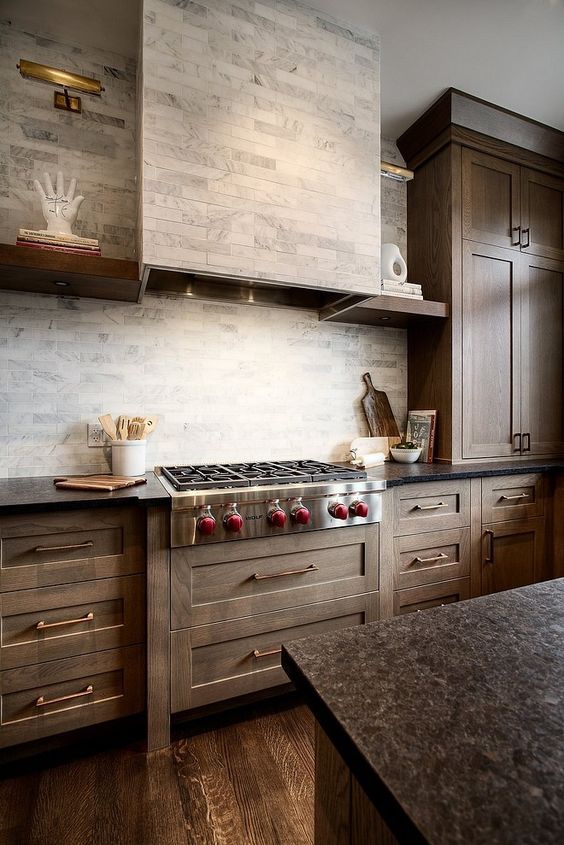 The rule of thumb here is to create a transition that starts from the counters to the cabinets. The wooden finish to the design also makes it more appealing in the kitchen.
Natural Wood Kitchen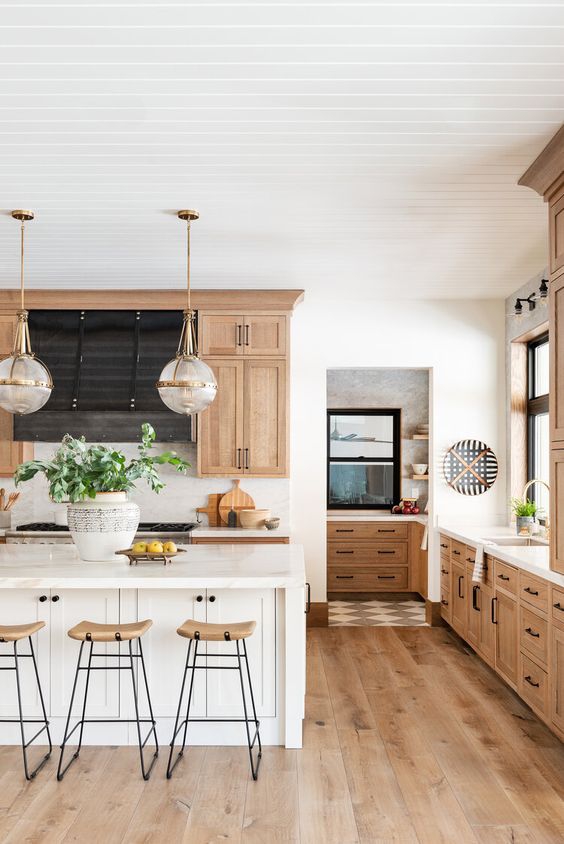 Natural wood has never gone out of style when used in the home interior and it wouldn't go out of style either when you use this inspiration for your kitchen.
All you need to do is to make sure that the industrial accents and juxtaposed materials are rhyming as they should.
Single and Classic Kitchen Design
Designing your kitchen doesn't have to be something complex. It can be as simple yet classic as the one we have here where the interior is well-spaced.
Luxury Bespoke Kitchen
Luxury is what many people want but only a few can afford it. If you are working on a budget, you can always take a cue from the luxury bespoke kitchen design idea we have here to add a touch of glamour to your cooking place.
Wolf Classic Kitchen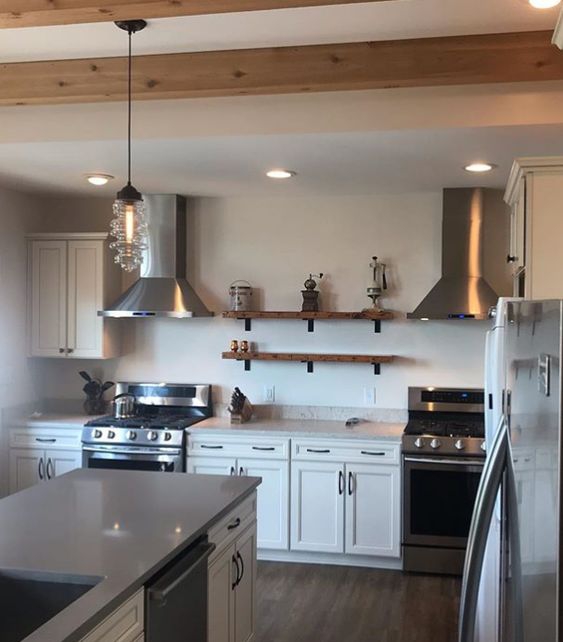 The wolf classic kitchen design idea features high-quality cabinetry and solid hardwood finishes to make the kitchen shine under the light.
Bachelor Kitchen Idea
If you are a bachelor or you want some space in your kitchen, here is one timeless kitchen design that you will like to model.
With the blue palette giving off the little magic and the general aesthetics, you will never go out of what to make out of this design.
Solid Wood Kitchen Idea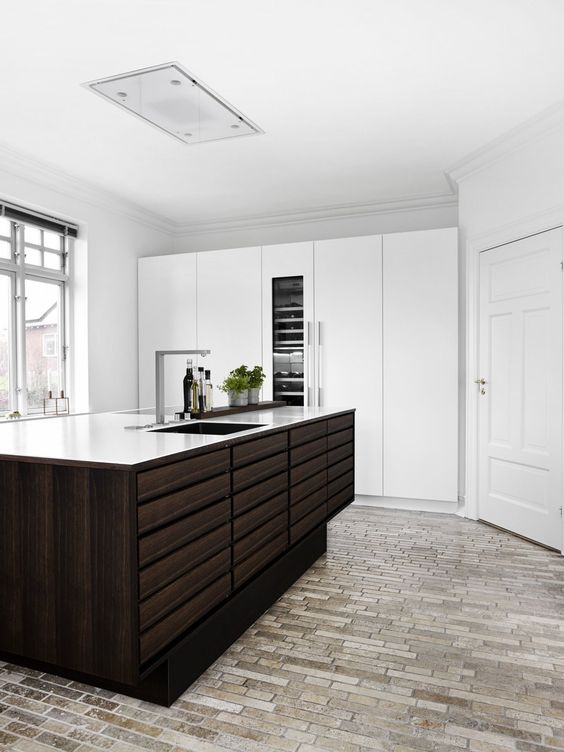 Wood creates the timeless undertone to kitchen décor and the one we have here is made from hardwood.
You will not only like the durability that it brings, but you will also relish the general outlook of your kitchen by the time you are through with the design.
Traditional Meets Modern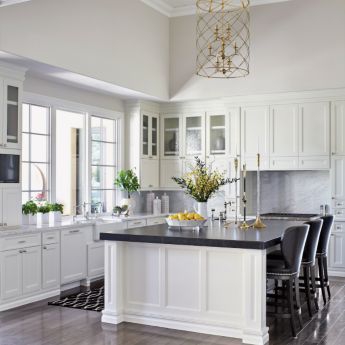 Whether you are still stuck with the traditional kitchen design or you are looking at trying the best of both worlds, you have it all in one piece.
This traditional kitchen design with bits of modern touches in the luxe interiors and painted cabinetry will give you the best of both worlds on a platter.
Modern Kitchen Design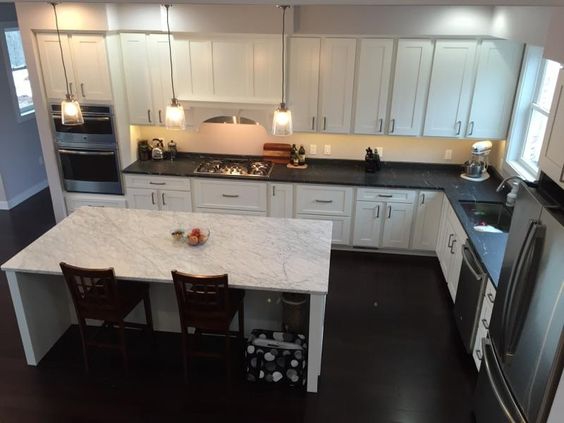 And if you like it all to be modern, here is a bold black and white timeless kitchen design that will inspire you.
Besides, this kitchen design draws more of its strength and ambiance from the sleek matte black accents and the clean lines.
Final Thoughts
You can model your kitchen to any design and taste you want using the timeless kitchen design ideas we just shared.
Above all, always check to see that the interior of your kitchen matches the design you want to style so that the outcome will be impressive.