I know how annoying it is to have a mouse in the house. Those little rascals know how to mess things up. There's the option of buying a mouse trap from stores around you. However, building homemade mouse traps can be very satisfying, especially when they serve their purpose.
In this article, I have put together a list of homemade mouse traps that you can DIY from the comfort of your home. Most of the traps here can be made using things that can easily be gotten around your house without having to go to a store.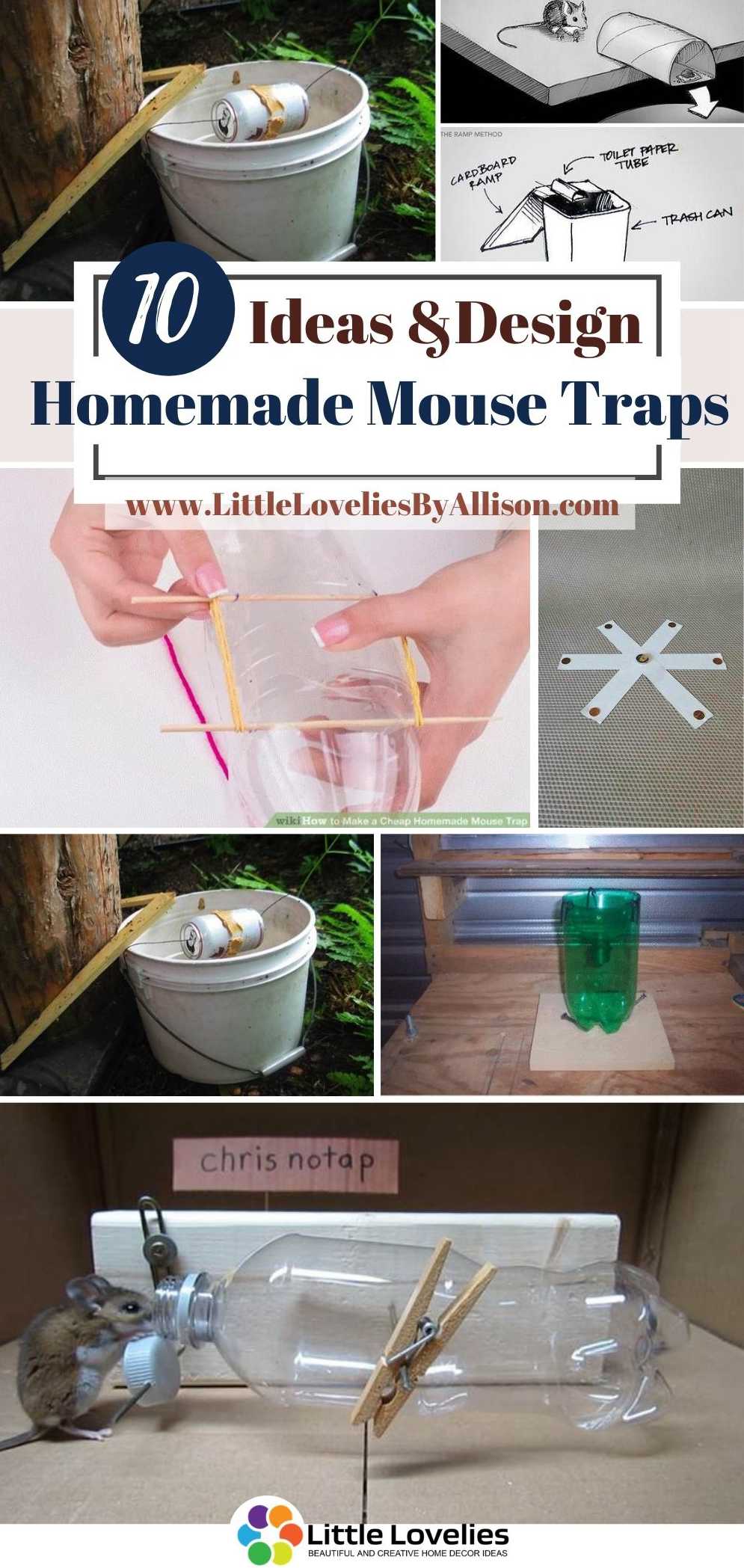 1. DIY Homemade Mouse Traps
To make this homemade mousetrap, you first and foremost need a bucket, cardboard, and bait. These three ingredients are easy to find and you might end up not spending a dime. The only downside of this method is that, if the mouse is too fast and smart, it might crawl away because of how slow the board might be to tilt to one end.
2. Homemade Bucket Mouse Trap
This method is similar to the previous one, with the cardboard trick, only in this case a PVC pipe is used as the tool to trap the mice. You need a bucket, a wood beam, a metal wire, and the bait.
3. DIY Mouse Trap
This mouse trap is very easy to make, but might not be as effective as you might expect. The idea is to draw the mouse to a can with peanut butter or any other bait you would prefer and when the mice get on the can, it will easily roll-off.
This means that you need two cans, completely open one side and create a hole on the other side of the can, use a hot glue gun to glue the opened sides together and pass a metal wire through a bucket and then through the cans to the other end of the bucket.
4. Duct Tape Mouse Trap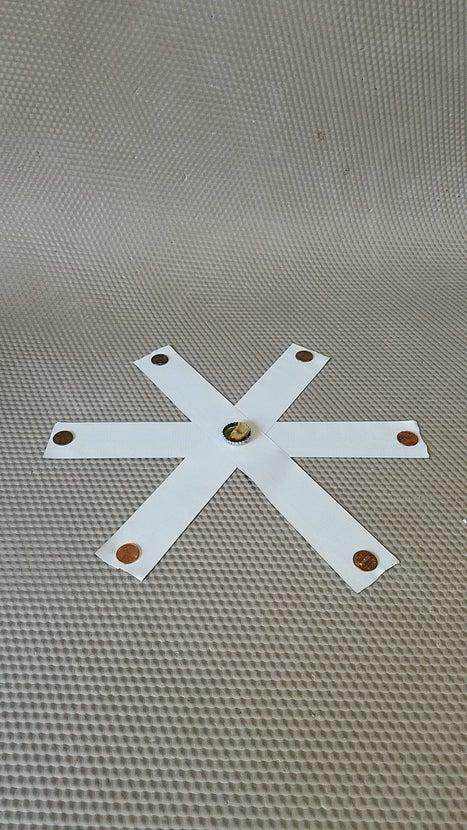 Making a mousetrap with duct tape is one of the easiest ways to catch a mouse. This method is seamlessly quick and easy, and you can set it up without spending much. All you need to get this done is duct tape, pieces of rocks, or coins that have weight to keep the duct tape down at each end.
Then, you need to start talking about the bait you will use. The creator used peanut butter, and used a bottle cap to carry the butter, and placed it at the center of the duct tape. The downside of this method is that when you have children or pets around, they might interrupt the mousetrap and ruin the whole plan.
5. How To Build A Humane Mouse Trap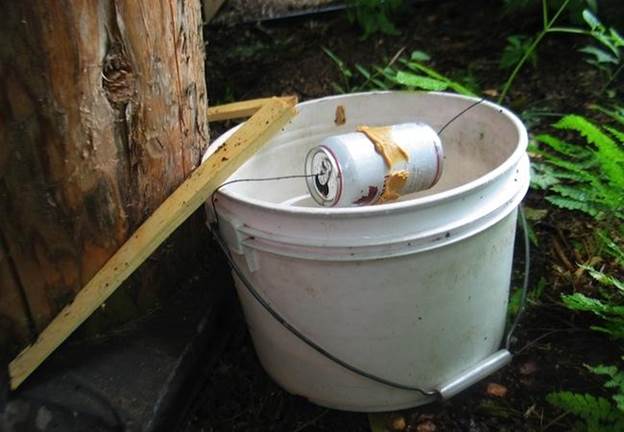 This is an easy way to get mice out of your house without killing them, you can call it a humane mouse trap. The creator made this method effortlessly simple for you. It's called a bucket trap, all you have to do is get an empty can, spread peanut butter on it. Get a metal wire and suspense the can over an open bucket with the wire.
When the mouse follows the trail to the can lace with peanut butter as the bait, it will venture on the can lick the butter and the can will start spinning out of control making it hard for the mouse to have balance and eventually fall into the open bucket. You need a bucket, an empty can, peanut butter as the bait, metal wire, and a plank or wood beam.
6. DIY Bottle Mouse Trap
First off, you'll need a large empty water bottle, and a smaller empty water bottle that will easily fit into the larger one, depending on how big the mouse will be. You also need some rubber bands, a small board, and a metal wire.
You'll begin this method by cutting the empty water bottle into the required shape, create holes for the rubber band and bait, attach the wire, and apply glue to the bottom of the bottle to firmly place it on the board. This trap is simple and very effective.
7. DIY Bottle Mouse Trap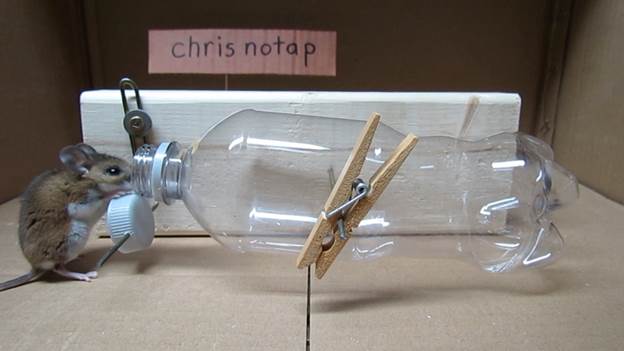 With a plastic bottle at your disposal, you can make a simple mousetrap in minutes. The bottles are lightweight and durable, so it's a great material to use to make a mousetrap.
Here are a few materials you will need, a small 2x4 piece of wood, a screw, a metal coat hanger, a small soda bottle, 2 pointy nails or pins, and a paperclip. You will also need a drill, screwdriver, pliers, cutters, hammer, and more. With just 10 easy steps you can build this in no time.
8. DIY Homemade Mouse Trap
This is a great method to trap mice without resorting to killing them. The creator made this guide easy to follow, so. let me just mention a few materials you will need to start up with.
You need precisely an 8'x8'' x ¾" wood, two 8" x 3" coarse threaded drywall screws, a 2-liter soda or cola plastic bottle, and a 12" small solid gauge wire. The tools you need are easy to come by, things like a drill, pocket knife, permanent marker, cutters, screwdriver, and the rest. With over 14 simple steps the job will be done and you can trap your mice in the most humane way possible.
9. How To Make A Cheap Homemade Mouse Trap
Here is an amazing way to make a cheap homemade mousetrap. There are 3 methods explained in this guide. The first has to do with the use of cardboard paper to form a tube. You can use a paper toilet roll to make the job easier.
The next method involves the use of the plastic bottle, you can use a big cola plastic bottle to create something simple and functional. The final method is done with the use of an empty coffee can and construction paper. The process for the 3 methods is simple and doable, you just have to pick which one you prefer.
10. Homemade Mouse Trap Toilet Paper Roll
This method will help you get rid of mice in your house without killing them, using a toilet paper roll. The first step to make this method work is to get an empty toilet paper tube, flatten one end so that it can rest on a flat surface. Put your bait at one end. You can dab a cracker in peanut butter and place it at one end of the flat-sided toilet paper roll tunnel.
Get a tall trash can or bucket, place it under the side of the toilet paper roll that is left hanging off the edge of the flat surface or table. The mice will come scrabbling into the tunnel to grab the cracker dab in peanut butter and fall into the trash or bucket. The setup process is super easy and quick to build.