Making a protective house for your pets is one of the best things you can ever do for them. Get them a habitat they can be used to. Making a cage isn't as difficult as it may seem, with the right guide, tools, and materials, you would be on your way to making a beautiful cage.
After in-depth research, I have been able to put together some amazing DIY cages for different kinds of household pets.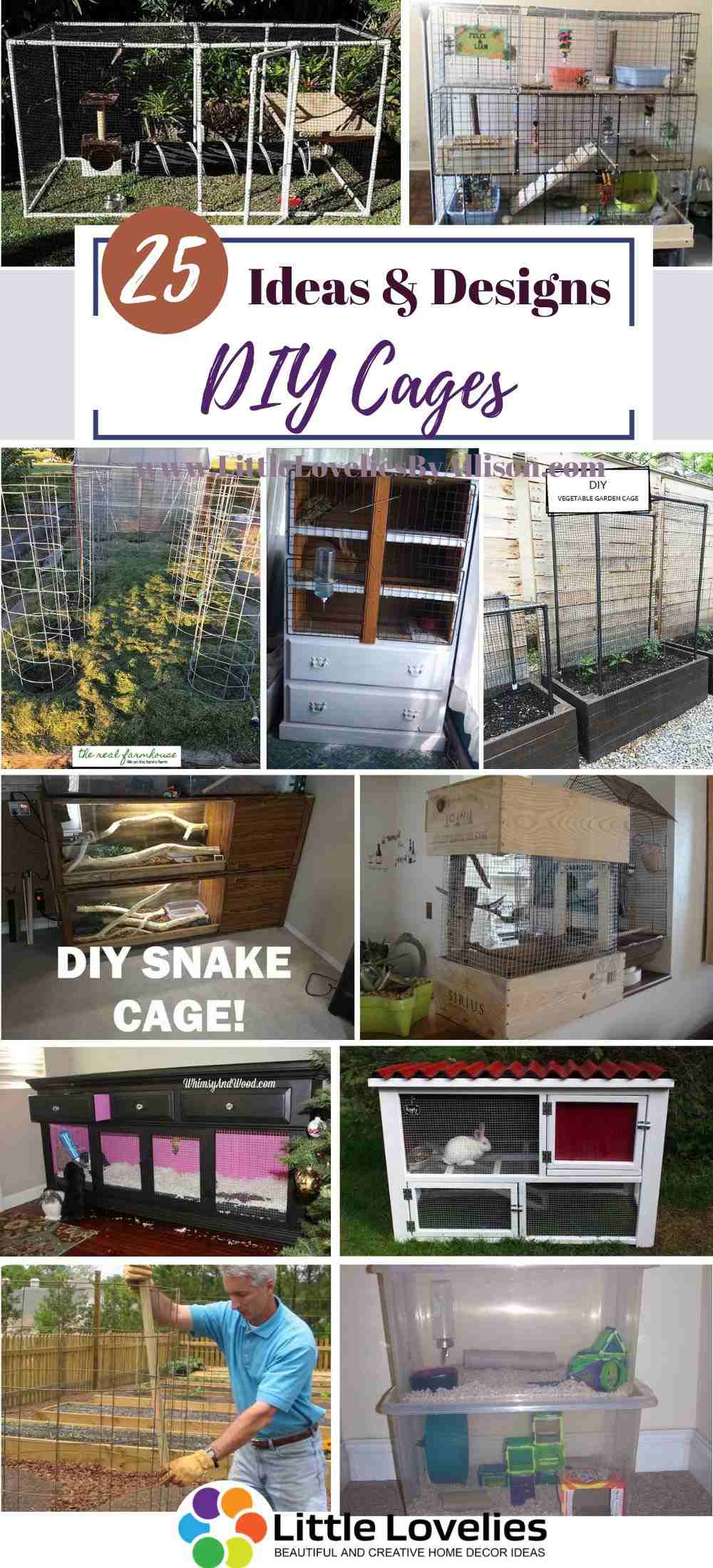 1. DIY Cage For Cat
While searching for the best DIY cages, I came across this beautifully made cage. This is specifically made for a cat and it is hosted in the open space. This is made with a pipe cutter. First, build the frame then support the frame. Install and net.
2. DIY Bin Cage For Rodent Pets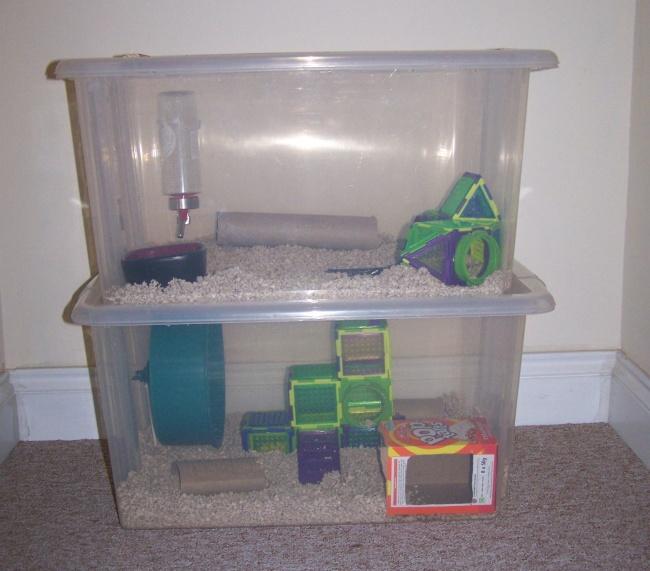 This is a bin cage that is made for rodents. It has some beautiful specifications on the inside that they can use to stay comfortable. Don't forget to do some research when you want to take on these kinds of projects. Get a bin and use wire mesh or hardware cloth for ventilation. Drill holes in it at strategic spots then fit in your designs.
3. DIY Cube Rabbit Cage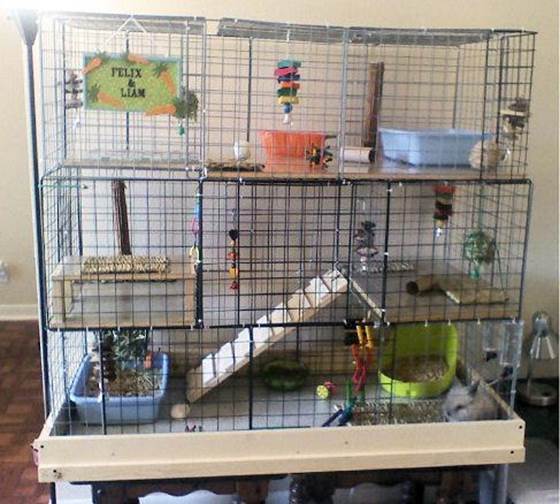 Cages are becoming really popular. For the flooring, you can place a piece of lino under the cage then create shelves with wood, lino, or carpet. You can do well to create a ladder within for them to move about.
4. DIY Cage For Rabbit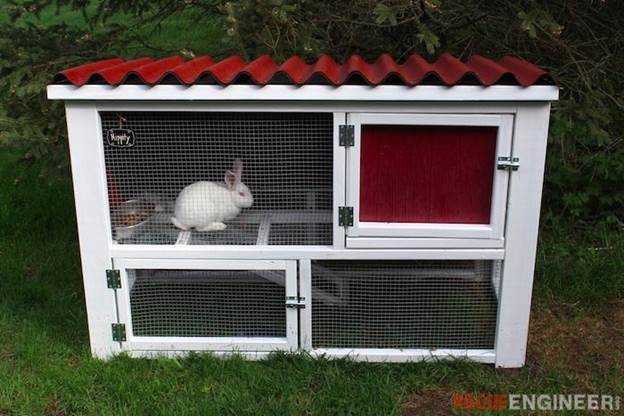 A rabbit cage should not be difficult to do. This resembles a two story white house with a red roof and doors and it is situated in the lawn. You can download a measurement list and cut out your pieces. Assemble them together bit by bit.
5. DIY Cages For Tomato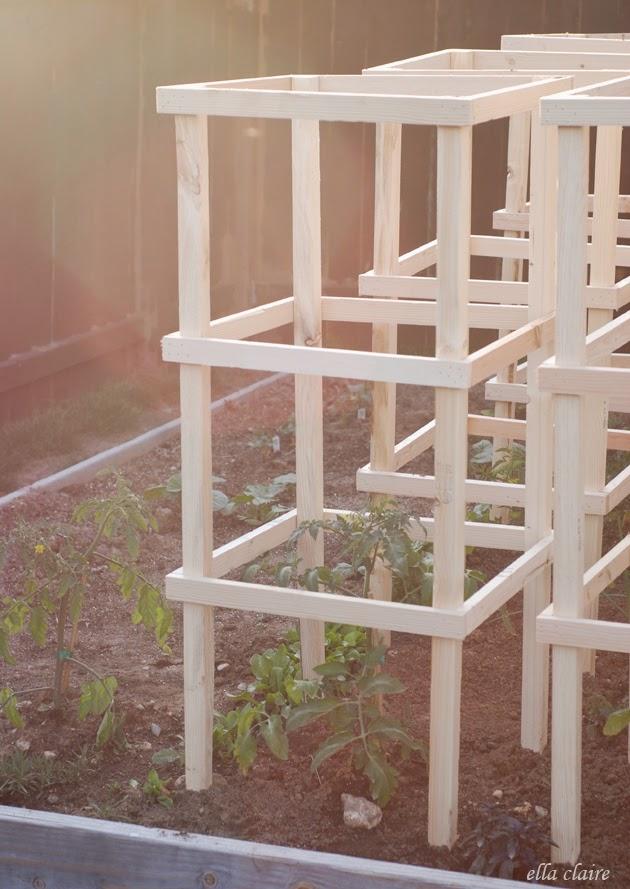 For your tomato plant to grow healthy, you can always build a comfortable cage for it. This cage is made of wooden materials. Allow the legs to dig into the dirt for stability. You can paint it when you are done.
6. DIY Bunny Cage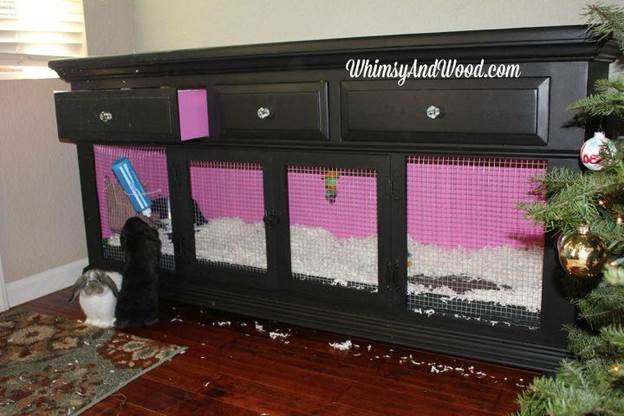 This bunny cage is made from an old wooden dresser and it is placed in the house. It has three layers and several compartments. Cut out the styles and the drawer spaces then add new supports and boards.
7. DIY Three Storey Hamster Cage
This cage has 3 different floors and it is made of plastic specifically for your gerbil. You will need storage bins of different sizes. Measure the slots for tunnels. Fix in everything you want to be put in the cage. Don't forget bedding water and food.
8. DIY Cage For Snake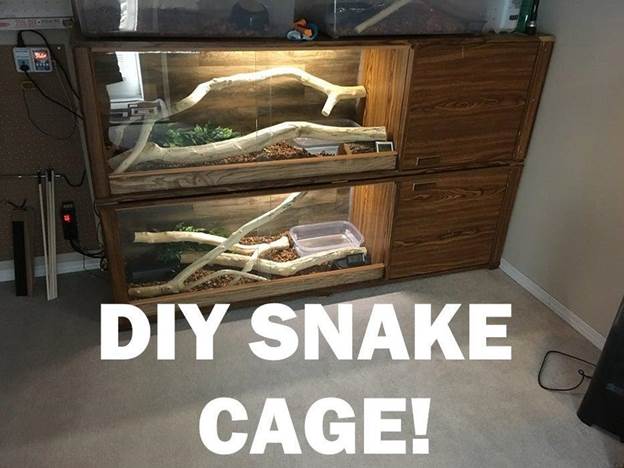 It sounds scary but if you have these for pets you will need to make a cage for them. You can transform cabinets with shelves. Reconstruct it and fix up the flooring. Add skis to the bottom of the enclosure. Attach a glass and set up the decorations.
9. DIY Vegetable Garden Cage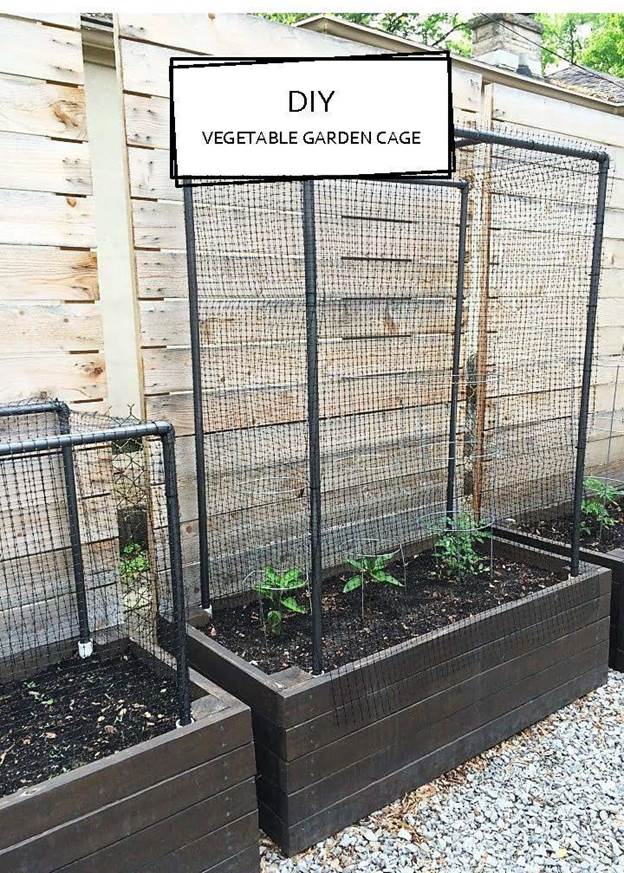 You can protect your vegetables by making a cage for them while they grow. It can still stay exposed to light and water for better growth. Cut out the PVC pipes to the length you want to work with. Lay them out and fix a fence.
10. How To Make A Wire Tomato Cage
You can use wire mesh fencing and wooden stakes to make a tomato fence. Measure and cut out the fencing and roll into a circle. Anchor the cage and plant your tomatoes. This tutorial will give you in-depth info on how to make a wire cage for your tomatoes.
11. DIY Iguana Cage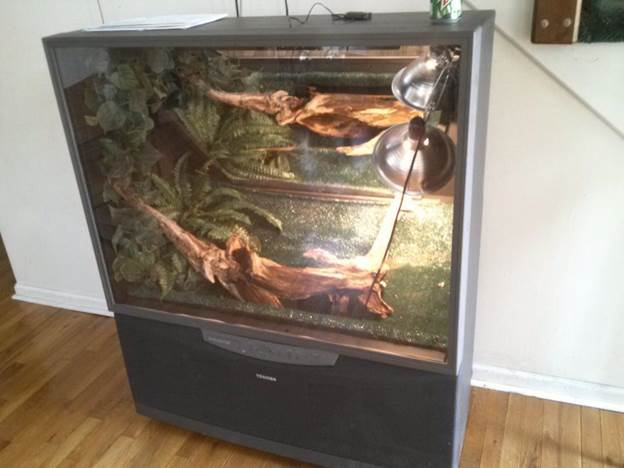 You can give your pets a good home to live in. This DIY cage for an iguana is built indoors with a glass see-through frame. You can transform an old TV for this project. Start by destroying the old pattern then start a new one and decorate. You can install a mister too if you would love to.
12. DIY Chicken Cage
This chicken cage is made of wood. Cut the measurements for the base and connect with hinges. There are two partitions on it. Attach each carefully with nets on the outside. you can also make another pattern of the cage by making small circles on the front and back base with a rectangle base below and cover entirely with a net.
13. DIY PVC Pipe Cage
For this DIY PVC pipe cage, you will need a whole lot of PVC pipes. Connect the pipes to form a layer of DIY cages. Fit iron nets around it and secure. Make a door separately and attach a hinge. The making process is pretty much basic and can be done by anyone.
Also See: 25 DIY Hedgehog Cage
14. DIY Bunny Cage
While researching, I came across this amazing DIY bunny cage. It is a wide partitioned cage that is made of mesh grinds, wood planks, hooks, hinges, and tiles. Cut out your pieces and attach them carefully. This can either be kept indoors or outdoors. Secure perfectly and add decorations.
15. DIY Chicken Cage
This chicken cage is made outdoors for proper ventilation. It has PVC on the base, a net on the body, and a small roof of tarpaulin to protect from the sun. place everything such that the chickens will not have a means of escape. The making process is very easy to follow, with the materials and tools handy, you should be done with this DIY chicken cage in no time.
16. How To Make A Bunny Cage
This is a three-layered bunny cage that is comfortable for an adult bunny. You will need wire storage cubes, cable ties, plywood for leveling, wooden dowels, a spring clamp, and a bun. Pattern out your cubes and secure with cable ties. Add the interior as is comfortable for you.
17. $6 DIY Tomato Cage
These DIY cages for tomatoes are arranged in layers so there will not be clusters. You will need a cattle panel, bolt cutters, and crescent wrench to pull this together. Cut the panels then use twine to tie the cage. Loop the drip so the water can get to the root.
18. DIY Strawberry Cages
These strawberry cages are made from tires, foam pipe, fiberglass screen, duct tape, and other materials that are easy to find. Make a circle with the foam pipe and secure it with duct tape. Use screen materials to build up then cover on the tires.
19. DIY Wood Cage
This elevated cage is made of wood. And it separates in half. It also has wheels for moving and a tray that rolls out for cleaning the base easily. It is the perfect cage for keeping birds indoors. The making process involves wood and would need the use of woodworking materials.
20. DIY Wine Box Bird Cage
This birdcage is made out of a wine box. It can be used as an extension. Unroll the wire and press it flat. Staple it to the wine box. Fit a door to it. Finally slide the cages together.
21. How To Make A Bird Cage
Making a bed cage is pretty much easy. This DIY cage can hang comfortably on the wall. Measure and cut out the different patterns that will be needed to form an iron sheet. Wire all of them together and form a protective top and bottom with a slot for hanging.
22. How To Make A Bin Cage
Bin cages are pretty easy to create. This is a one-layered cage with a net covering on the top for easy ventilation. These are pretty easy to clean up. Cut out a portion of the top where you will secure the mesh.
23. How To Make Wooden Cage For Birds
To make this wooden cage for your birds, take out the measurements for the cage and cut the pieces to shape. Use glue before nailing them together. Attach all pieces and make your layers on each platform. Secure entirely with nets.
24. Dresser To Bunny Cage
Here's one amazingly outstanding idea that is worthy of note, the creator was able to transform a dresser into a beautiful bunny cage. The cage is a 5 layered dresser and the first three can be taken out. The 4th drawer is sealed with a weatherproofing caulk. Take the middle layers off too.
25. DIY Naturalistic Hamster Cage
Sometimes, instead of thinking of what you want, think about what your pet would love. In this DIY cage guide, the creator will show you how to make a naturalistic hamster cage. Trust me, your hamster would love this cage.