Have you been looking for amazing DIY shutters that you can build for your home? The good news is, you just landed the right place. The bad news is; if you do not have adequate woodworking skills, building any of the DIY shutters might not be easy for you.
We included indoor and outdoor shutters in this article. Go through the list, pick your preferred DIY shutter project, and start building.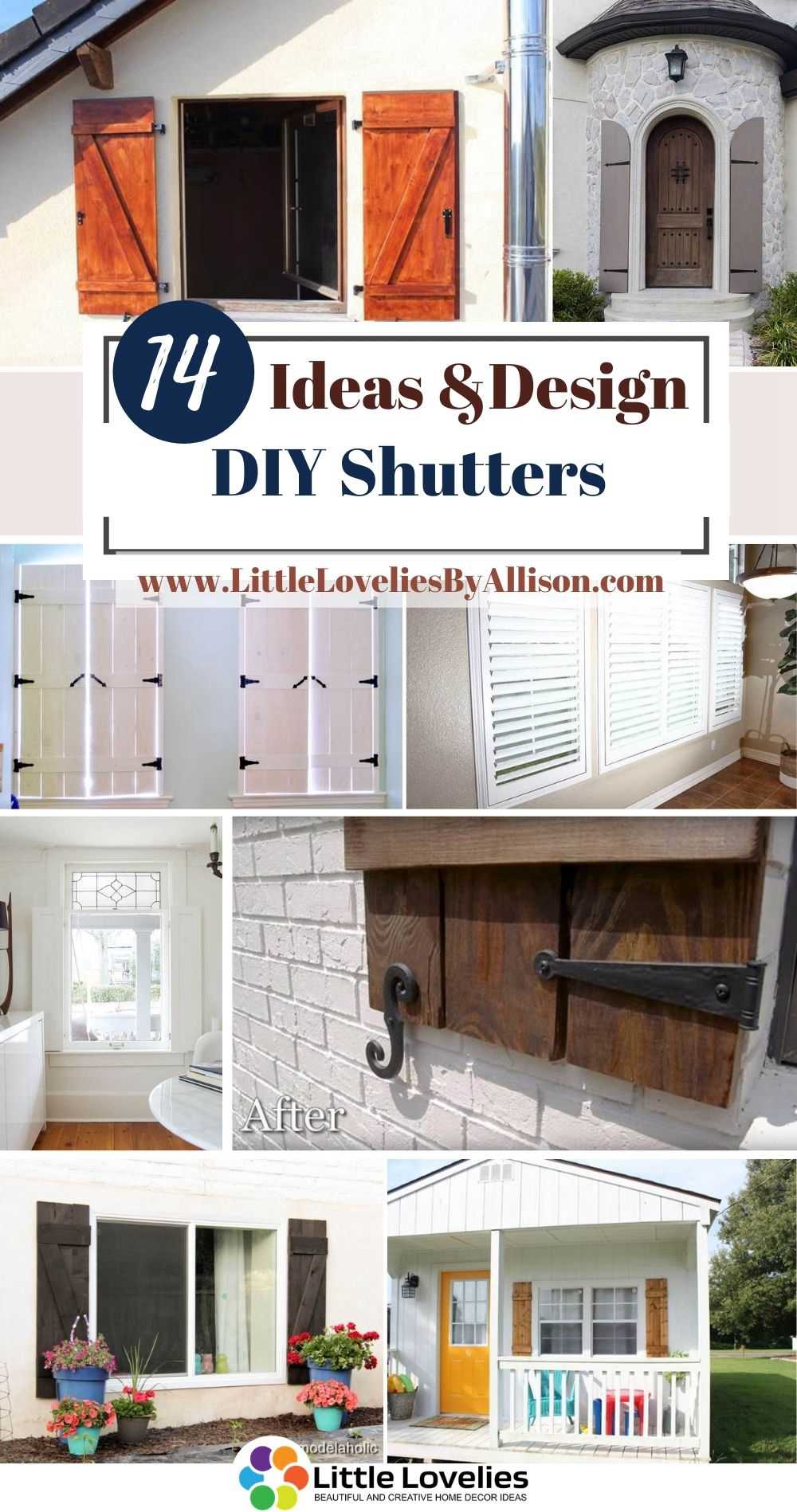 1. Simple DIY Shutters
Are you tired of buying shutters that cost so much and yet still not good enough for your taste? Why not build something for yourself, a simple shutter that you can build at home with a few simple tools and materials like wood glue, nails, hammer, miter saw,1x4' cedar boards, exterior screws, and a few others.
The first step begins by cutting the cedar boards into the desired size and dimensions. The more windows you have the more shutter, and the more cedar boards you're going to need for this project. The rest of the steps involve the finishing and assembling of the shutter. This project is very quick and easy.
2. DIY Wood Shutters Under $40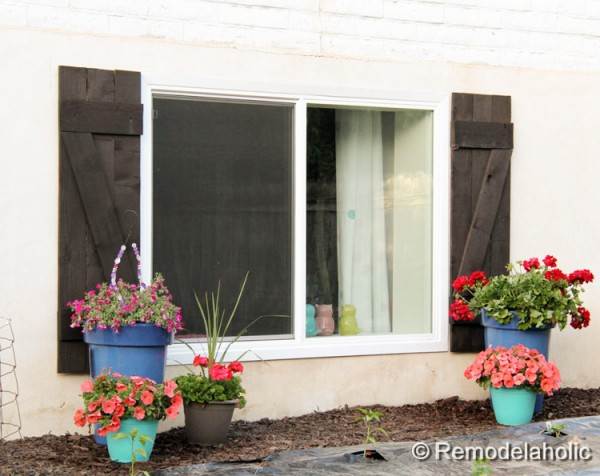 Here's a super fine shutter you can make from scratch in your free time at home. If you're not keen on spending a lot, you can make this for just under $40 which is a whole lot cheaper, compared to buying a brand new shutter. The materials you'll need to build this are 6' of cedar fence planks which go for about $2.50 each, a quart of stain, concrete screws, exterior wood screws, and a few other materials that are easy to come by.
3. How To Make DIY Shutters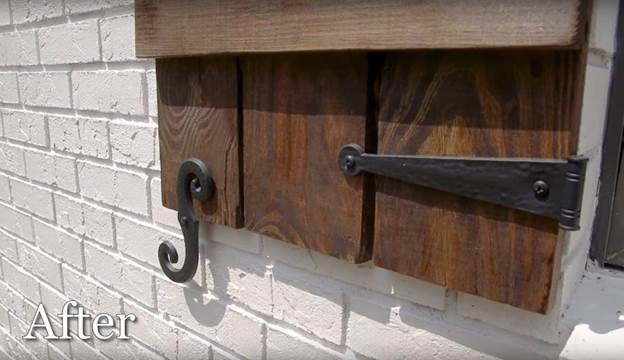 I love the way this shutter looks, it's elegant and super easy to build. You can go to Amazon or any of your favorite online stores and get some shutter hardware, drill, and impact, brand nails, circular saw, miter saw, and much more. If you already have most of these tools at home or workshop, it's a plus for you.
The first thing to do is to design the shutter, break down the materials you'll be using. The creator used some old, but strong wood he had laying around the house. Then, cut the wood to the right dimensions and assembled the pieces to make your shutter.
4. How To Build Interior Window Shutters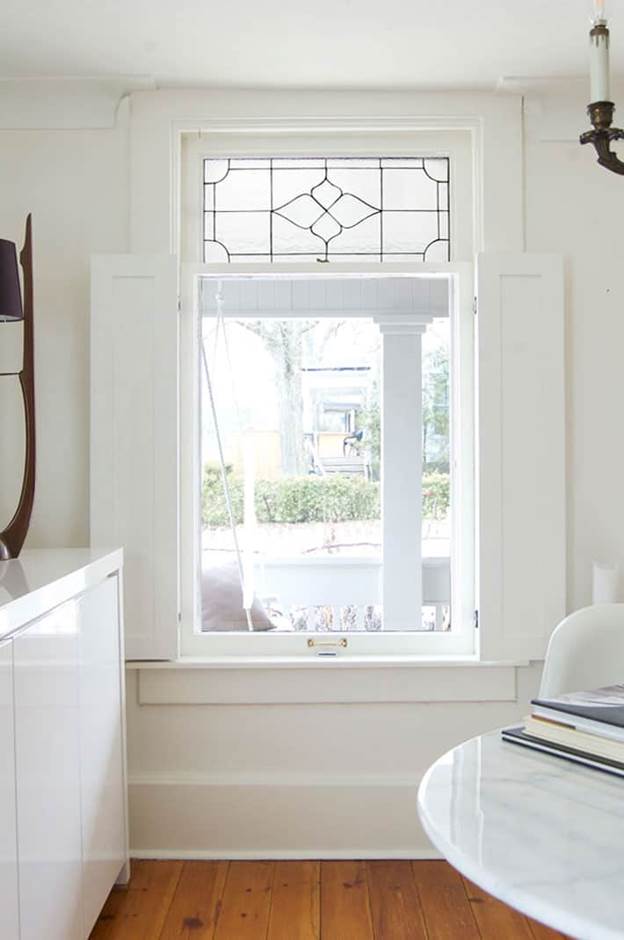 Here's a guide you can use to build an amazing interior window shutter for your home. These interior shutters will be attached using hinges to your interior window frame. It will also be built in such a way that you can easily swing it open and close like a cupboard door.
Here are the materials you need, some birch plywood sheets, wood glue, clamps, non-mortise lid hinges, miter saw, drill and bits, and a lot more other tools. The instructions in building this interior shutter are simple and very easy to follow.
5. DIY Interior Window Shutters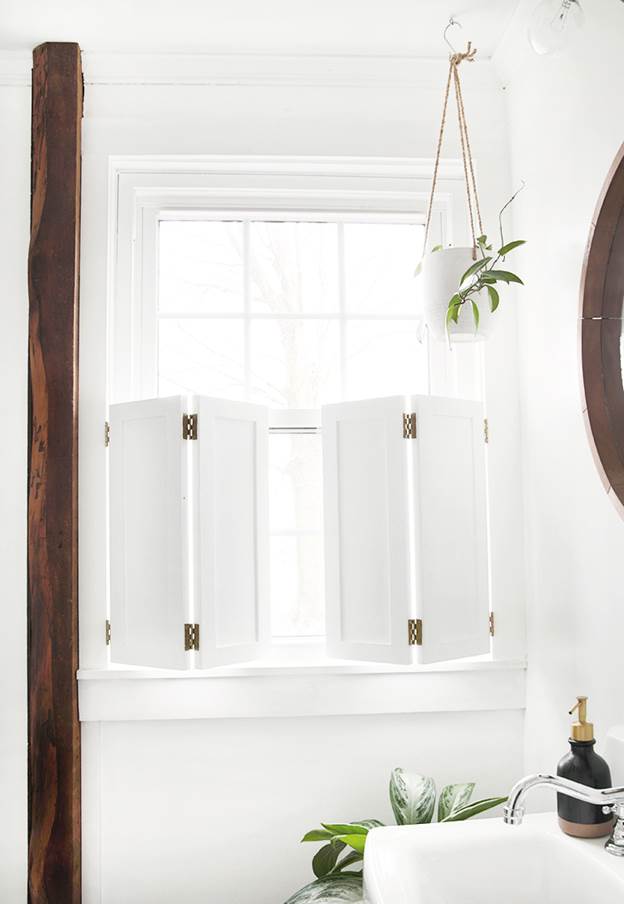 Take a look at another amazingly outstanding interior window shutter that you can do all by yourself. Why this shutter is so great is because it offers privacy, and lets natural light into the house, and has a simple stylish way of closing and opening.
Let me list out a few materials you'll need first. You need ¾' plywood, ¼' plywood, nail gun, paint, utility hinges, table saw, wood glue, screwdriver, or a drill. Once you have these materials ready, you can now proceed to make this interior shutter with the user-friendly guide.
6. How To Build Plantation Shutters
This video tutorial guide started with the creator cutting some 2x4 with his table saw, he got the wood from an old piece of furniture that he didn't need anymore. You could do the same if you want to save time and money. He started with plywood and it didn't give him what he wanted for the plantation shutters, so he finally settled for a hardboard.
The next work was to drop holes on the pieces of cardboard he cut and fasten them unto the knuckles. The entire making process is technical, you might need experience in woodworking to be able to complete this task.
7. DIY 30-Minutes Cedar Shutters
The video started with some precise dimensions, ten 1x2" w x one 1x2". The height of your wood depends on the height of your window at home. This work covers the exterior part of the window and within 30 minutes you'll be done.
So, first, measure the outside window and then get these materials ready. You need cedar boards, wood glue, head screws, waterproof, and a sanding block. The rest of the process is quick and easy to follow.
8. DIY Farmhouse Style Shutters
Check this guide and make this amazing shutter. This is not meant for farmhouses only, it's just a shutter that was styled to look like a farmhouse window shutter. The creator made this for indoor use.
You need some MDF boards, hinges or latch, saw, sander, nails, and a few other essential materials. This shutter completely blocks light from entering your house and that's a good thing if that is what you're looking for. The making process is quick and easy enough for even a beginner to build from scratch.
9. DIY Simple Cedar Shutters
Do you want a simple shutter for your window? Then, get some cedar boards and make something with the help of this video tutorial. This guide is super easy to follow, the creator gave step-by-step instructions on how to measure, cut, and assemble all the boards with the materials to form your shutter. It's a simple process that won't take your time at all.
10. DIY Indoor Shutters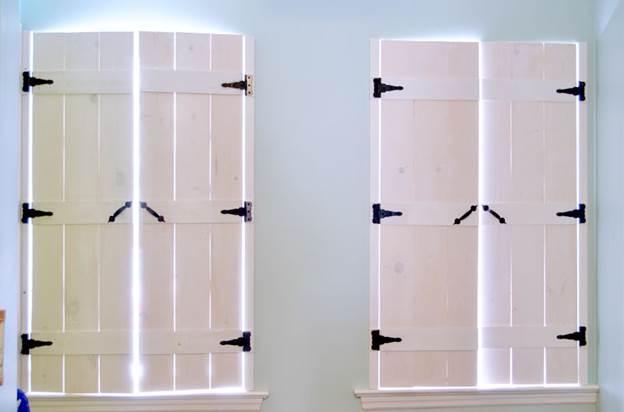 This is an amazing indoor shutter that is so classy and looks like something you could buy from Amazon, but yet it's something you can make all by yourself if you follow this guide correctly. You need wood boards, a miter saw, measuring tape, sanding sponge, nails, drill and bits, tee hinges, wood glue, wood filler, and the list keeps going on and on.
Step one, measure the window to determine how tall and wide it is. Step two, cut the wood, having in mind the number of windows you have. Step three, paint the wood, just one coat will do. Step four, attach the frame, assemble the shutters, attach the hinges, and continue with the next steps till the entire job is done.
11. DIY Plantation Shutters
Plantation shutters seem to be one of the hardest shutters to build, but with this guide it's effortlessly easy if you follow the instructions and dimensions correctly. To purchase and install a plantation shutter will cost about $350 - $800, but the creator made this with just $120 for just the materials. This will also be a plus for you if you have some of the materials already.
The time spent on this job was about 20 full hours, and that is for someone with an advanced skill level. So, if you're just a beginner this project will either be too hard or very time-consuming to accomplish.
12. DIY Wood Shutters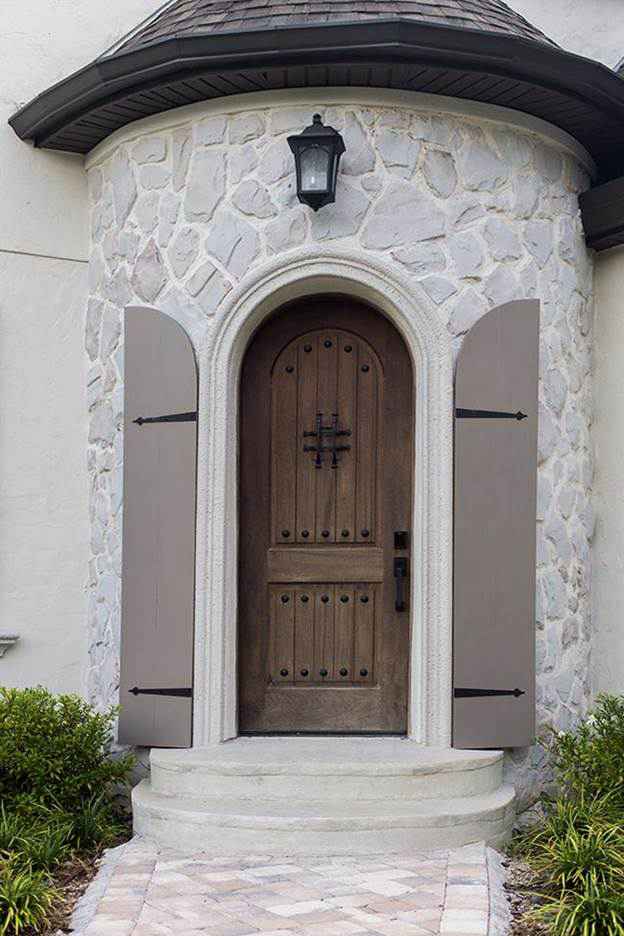 This Is an amazing wood shutter that is not just super easy to build but also quite cheap as well. The materials needed are some prime pine boards, star hinges, decorative hinges which go for about $15 each, a jigsaw, an orbital sander, a Kreg jig, and a few other items.
13. Plantation Shutters DIY
Plantation style shutters are one of the coolest shutters, it gives you privacy yet allowing light to filter into your house. To make this simple plantation shutter at home, you need 5/4 rough sawn basswood. The total wood purchased for this project cost about $900 which is pretty expensive, this is also because of the size of the windows.
You can use a Dewalt 735 or a Hammer A3-31 for your wood planning. Due to the size of the window in this video tutorial, the wood cutting took up to one whole day. Next up is assembling. Without an advanced skill level, this project might take you up to 3 days or more to complete.
14. DIY Window Shutters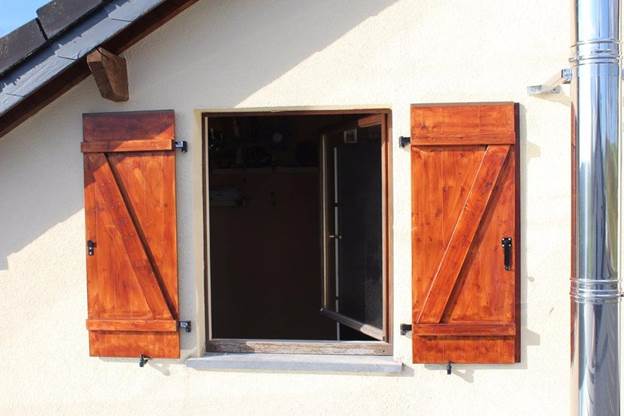 It is super easy to learn this method of making window shutters, the materials are easy to find at your favorite hardware store, things like tongue and groove panel, wood glue, screws, fixations, and a few other tools.
The first step begins with cutting the groove panel and gluing it together or using tension bolts to hold them firmly together, then paint the panel with wood treatment. Make holes for the hinges, and deliver the final finishing paint, then let it dry and you are good to go.
Conclusion
Making DIY shutters is easy but only if you have the skills required. If you are finding it difficult to build any of the projects above, you can seek help from a professional, he or she should be able to build any of the projects on this page.
Thanks for stopping by, I hope you loved this compilation. If you have any questions or contributions, please let us know in the comments section below.