Metal lathes are a must-have tool in any workshop; however, these priceless tools are quite costly and may take a massive dip from your budget or monetary plans. Nevertheless, you don't have to fret. With just a little amount, way less than buying a factory-made one, you can build yourself a metal lathe from bits and scraps of material lying around in your store. You may also pick up a few items from the hardware store, but nothing too expensive.
The different tutorials have been carefully compiled to teach you in brief or easy steps how you can make a metal lathe that suits your construction needs.
1.DIY Hobby Metal Lathe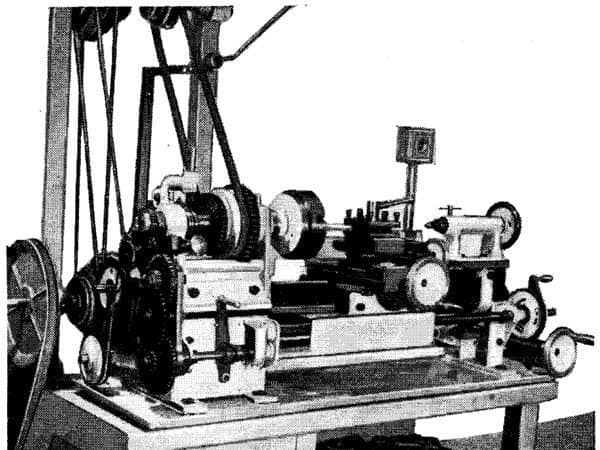 This design came about because of the need for the designer to machine some engine castings. He built this plain lathe to help with simple and straightforward constructions around the workshop, basically small hobby projects.
The design of the metal lathe is done in such a way that it does not look homemade; hence, the materials used were carefully selected to give it a good finish. The designer also had costs in mind, so the materials used were not so expensive.
For this design, he only bought Allen-type crews and a mandrel ball-thrust bearing. The rest of the building plan is contained within the pdf tutorial.
2.Home-Built Metal Turret Lathe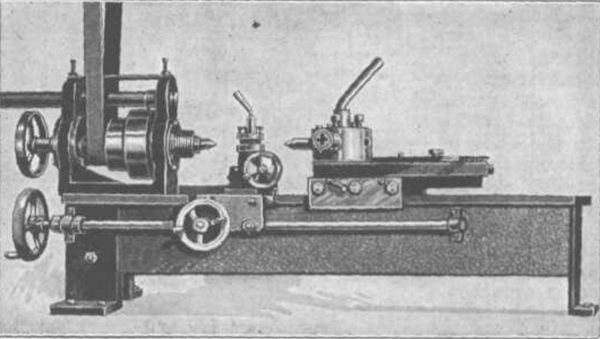 This lathe is mainly used for producing a large quantity of work. It is also a useful tool in small workshops and may be used as a simple engine lathe or a commercial turret lathe. This lathe can be built in the workshop, with a vice, a bench drill, flat cold-rolled steel, grey iron, and other materials and tools.
This pdf tutorial comes with diagrams of the building plan, and a picture of how the finished work should look like. The tutorial is in the form of snapshots of a book or printed material. If followed to the letter, this six-inch lathe is capable of doing a fast and accurate job in your workshop.
It is also cheap to make since most of the materials needed are already found in the workshop.
3.DIY Metal-turning Lathe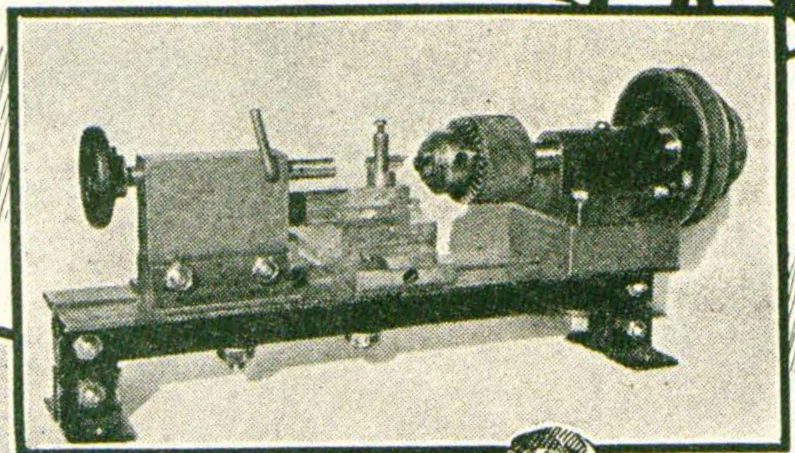 This four-paged DIY tutorial can be made with only a few hand tools. Some of these tools include hacksaw, breast drills, files, clamps, drills, taps, and dies. Its headstock is used for turning and drilling other parts. The tutorial also has dimensions and diagrams to help you understand.
Also, in this tutorial, you would find the building plan that was used, which has labels and drawings. This tutorial is also found in a scanned printed material, so you may not find the instructions in a step by step format.
You may need to take notes to highlight the essential parts of the tutorial in a step by step process.
4.DIY Metal Lathe
This written tutorial is made up of 12 steps. Each of these steps explains in detail how you can make your metal lathe easily. Firstly, get these tools ready for use: steel, machine bolt, drill press or power hand drill, motor, some aluminium, and a few threading taps.
In this tutorial, you would also find the link to making a few other bits and things from scrap metal around the shop, which you otherwise would have disposed of. Step 1-3 of the tutorial shows you how to make the bases of your metal lathe, using zinc-aluminium.
Next, you would find how to make the bed, the carriage, and set the gib and set-screw. After you have done this, you will attach the cross-slide, and then polish the swivel pad. Lastly, you start to assemble the parts, including the compound swivel.
There is a list of materials included within the tutorial, some of which are oil paint, layout fluid, eye protection, callipers, automatic centre punch, etc. The tutorial is quite interesting, so understanding it would not be a big deal.
5.Homemade DIY Mini Metal Lathe
This is a video tutorial that gives a step by step process of making your metal lathe. According to the designer, it is useful for creating any DIY construction hobbies that they may have. However, this video is divided into many parts. The link to the next part is embedded in the description box.
In this video, the designer teaches how to make the bed part of the metal lathe. This design is more robust and more rigid than his first attempt and works well. He also has plans to fill the bed of this metal lathe with concrete or epoxy-granite or polyester-granite to make the bed more stable.
Although that bit is done off-camera, you may want to note that when you build yours.
6.Homemade Metal Lathe
This short tutorial is everything you need to create your metal lathe in a jiffy. It is simple, and the designer takes time to show each of his steps on camera. The tutorial does not have a written version or voice over instructions, but it's still easy to follow.
We recommend that you go through first to take note of the parts and tools used in the video before you start building your own. The process is straightforward because the parts used are easily recognizable, and for those you may not be familiar with, the designer has included their names in the tutorial.
7.DIY Metal Lathe without Lathe Machine
This metal lathe was created without the lathe machine. In the video tutorial, the constructor creates the lathe bed using metal, and also works with tools such as circular saw, hacksaw, drill, aluminium, screws, and others. The tutorial is simple to understand and easy to follow along.
Conclusion
A metal lathe is a useful tool for making other tools in the workshop. It cuts the cost of having to buy simple tools that you can easily make around the shop. All the tutorials listed above are not so complicated and have detailed instructions on how you can build your metal lathe. The written tutorials are mostly pdf files that you can download and save for later.