Flowers add color to a grey world. There are a lot of things that can be done with flowers. They are used for decorations, wedding ceremonies, and a lot of other occasions. Making a bouquet is not as hard as it may seem.
I have done some research and found a couple of DIY bouquet projects that you can make with ease.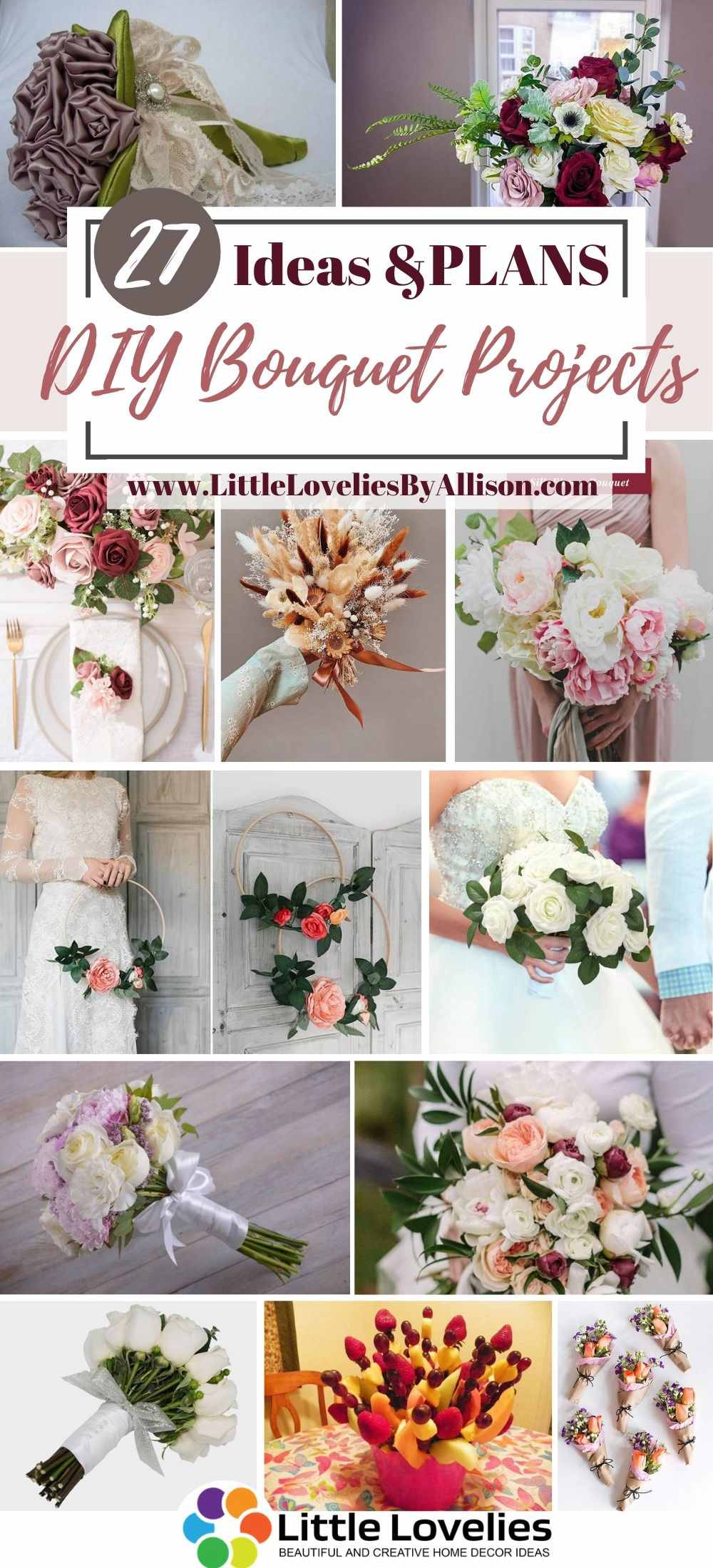 1. How To Make A DIY Wedding Bouquet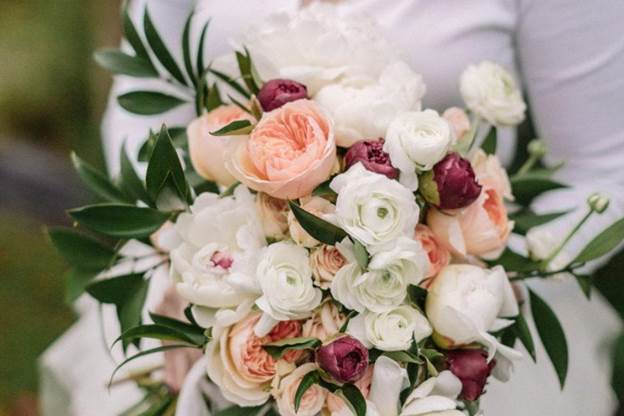 Wedding occasions are one of the best times to spend a lot of money. This bouquet is made up of pink lisianthus, white spray roses, green pom pom buttons mums, painted lady waxflower, purple statice, and green hypericum. As soon as you have assembled your flowers be sure to use a floral tape.
2. DIY Bridal Bouquet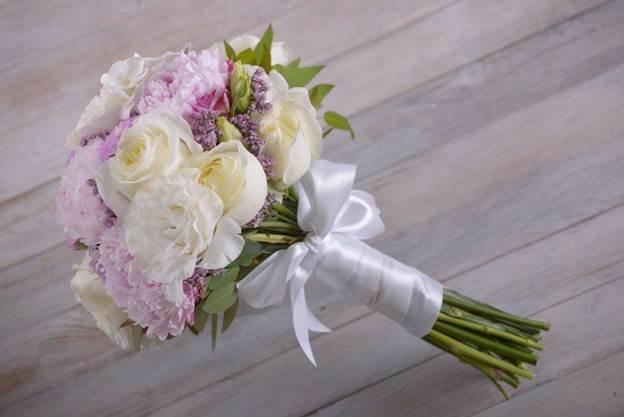 This is classy and to top it up, it is even less expensive. Whether it's in the wet or dry season, with a white ribbon or floral tape, scissors, and some bright and attractive flowers, you can make this beauty for your occasion
3. How To Make A Stunning Centerpiece Or Bridal Bouquet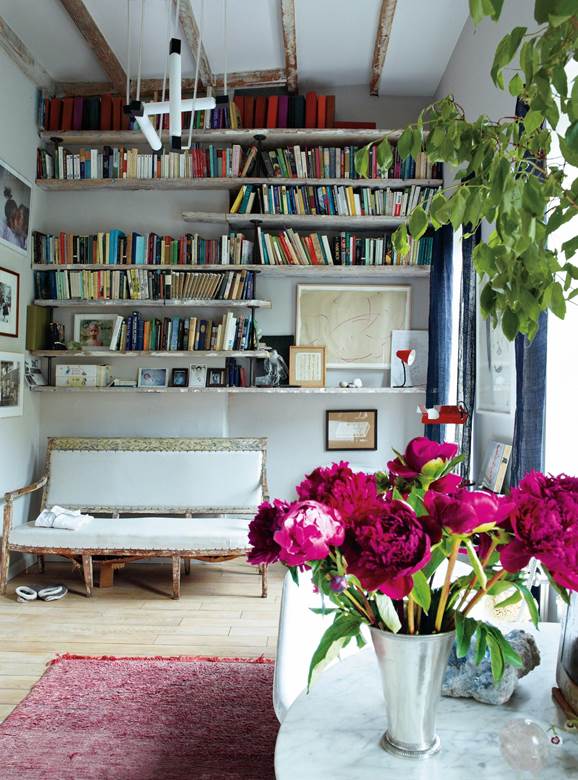 You need something soft to have a perfect feel. This bouquet using greenery, waxflower, and arranging your focal flowers can also be used as a decoration at home. Ensure the leaves on the flower's stem are neatly removed and then tie off with a ribbon.
4. DIY Rainbow Bouquet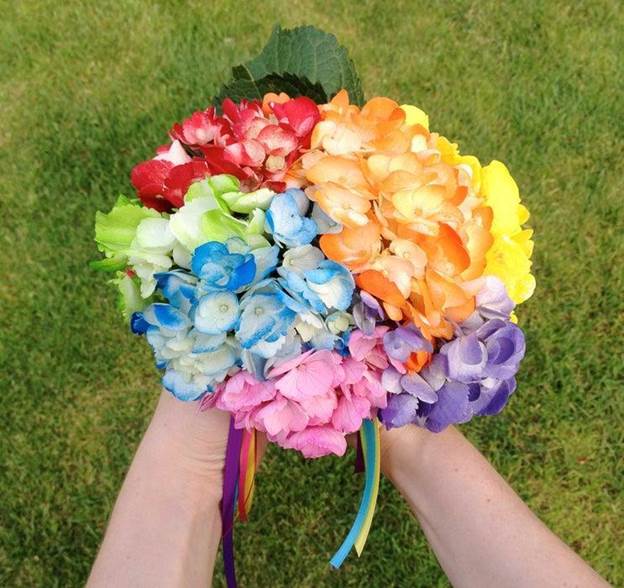 Getting flowers from a florist is somewhat expensive because part of their time spent to make the beautiful flowers is always put into money. Imagine the stress used to choose colors. This bouquet is a combination of different bunch of colored flowers bound by a floral tape while being decorated with ribbons
5. How To Make A Wedding Bouquet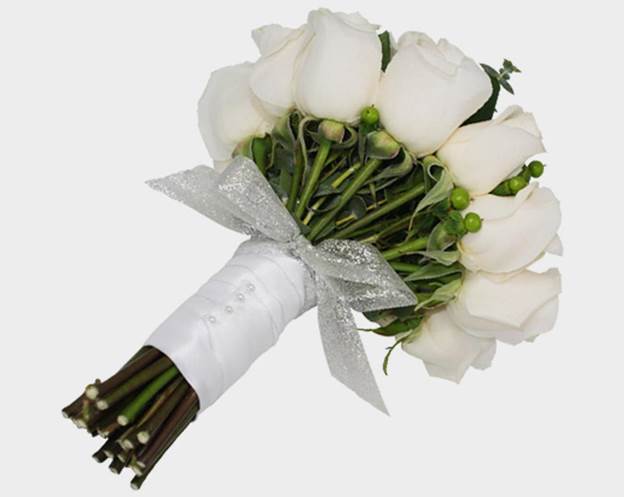 There is never a flower buying protocol to follow when you want a DIY bouquet. If you choose to get your flowers from a particular place and your greenery from another place then you are free to do that. This gives you an opportunity to explore your choices. Using cream vendela and white spray roses as focal flowers, waxflower, and hypericum berries as fillers, and a baby blue eucalyptus as green to create a finished look. Use stem wrap to secure the flowers together and corsage pins to make a pearl design.
6. DIY Mini Flower Bouquets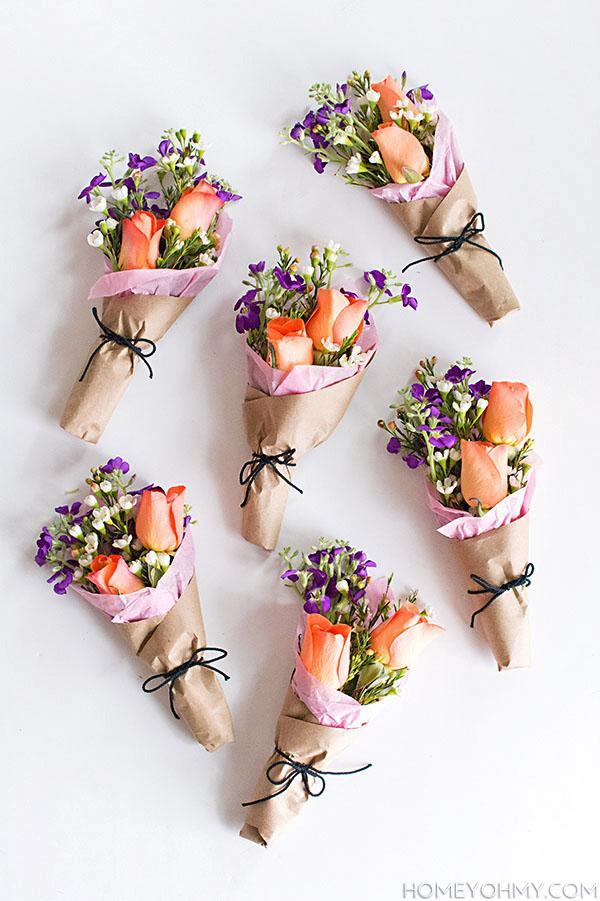 When you want to make a DIY bouquet think exclusively about seasonality. There are some flowers that come in certain seasons and not other seasons. These times, they are less expensive than times that they are sporadic. Make your choice in the right season. Bunch a few of your flowers together and wrap them up.
7. How To Make A Wedding Bouquet With Real Flower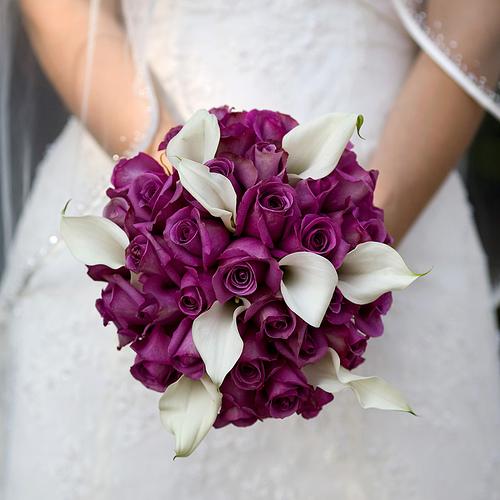 This DIY bouquet is a lot easy to make and would not have to cost a fortune. This bouquet is made with fresh flowers neatly pruned and its blossoms gathered in two or three, a flower tape spiraled around the stem, a thick ribbon used to wrap the stems, and then spray with hairspray and let dry for a few minutes.
8. How To Make A Brooch Bridal Bouquet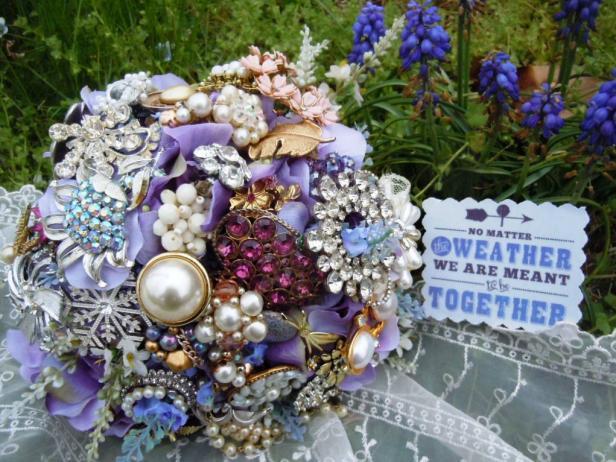 If you want to make a simple DIY bouquet there are some steps to follow to make this a reality.
To make this bouquet, you will need 30 to 60 brooches, silk flowers of your choice, floral wire, floral tape, a hot glue gun, gold/silver paint, and a small paintbrush.
9. How To Make A Romantic Bouquet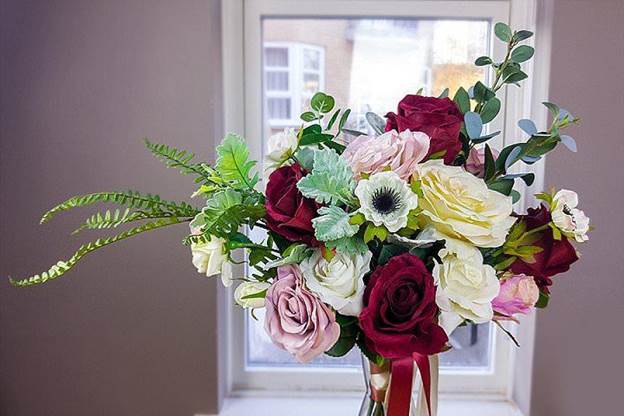 Although there are some DIY crafts that are less expensive but then there is a certain joy that comes from using something you made and it cannot just be expressed with mere words. Take the big, single stems into a bunch before you add the foliage pieces. Use a ribbon to wrap the end.
10. DIY Crepe Paper Bridal Bouquet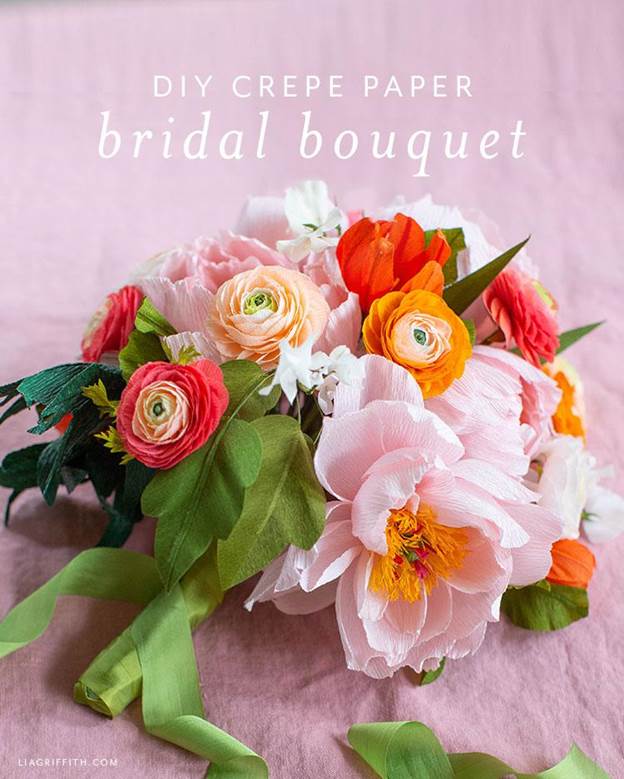 This time, you can always make all of this stuff from the comfort of your home and decide the way you want it to be. This is a frosted flower bouquet and it is made of paper. It will certainly last for a while.
11. DIY Bridal Bouquet Using Foam Flowers
Gift your loved ones this special bouquet and it will take a while before they forget you. For this bouquet, you get a small pipe and seal the bottom. Fix in your flowers, decorate and use.
12. How To Wrap Cadbury Chocolate Bouquet
Your bouquet doesn't have to be made of just flowers alone. It can be a mixture of both chocolate and flowers too. Fix the chocolate to a cork and attach the flowers all around it. Wrap with a big piece of material and you are good to go.
13. DIY Bling Brooch Bouquet
To get this done, you will need to get broaches and a Styrofoam ball. Paper towel holders can do the trick for you comfortably. Stick the holder to the Styrofoam ball and the paper towel holder and stick appropriately. Take off the pins and glue the broaches to the foam ball.
14. DIY Welded Bouquet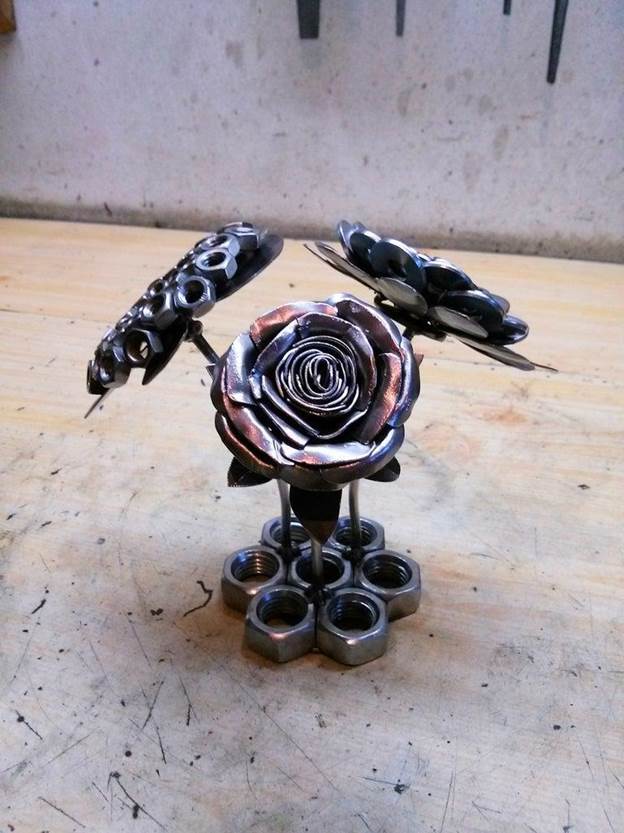 Some bouquets are exceptional. I stumbled upon this unique piece of art, while this may not be ideal for a wedding bouquet, I think it will make a great piece in your home.
15. DIY Fruit Bouquet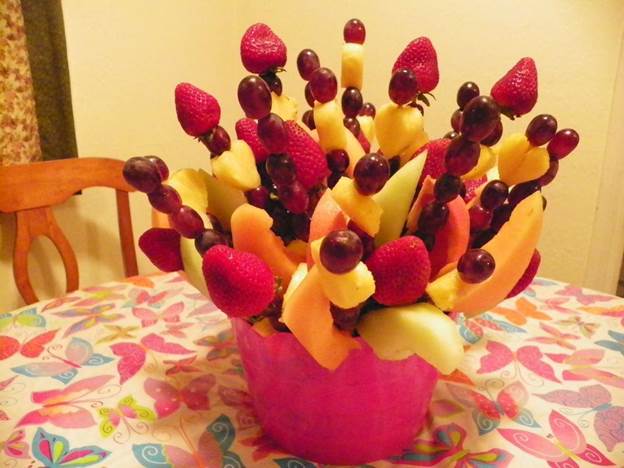 Another stunning bouquet that could take someone off-balance is this one made of fruits. Assemble the fruits you want to use. Rearrange them the best way to look like a floral design. Be sure they are in a base. Design and refrigerate.
16. DIY Silk Flower Bouquet
Afloral flowers are used to create amazing bouquets. Take your bundle of flowers and attach them together. Be sure they are arranged in a neat way. Tie them with your favorite lace and you are good to go.
17. How To Make A Bouquet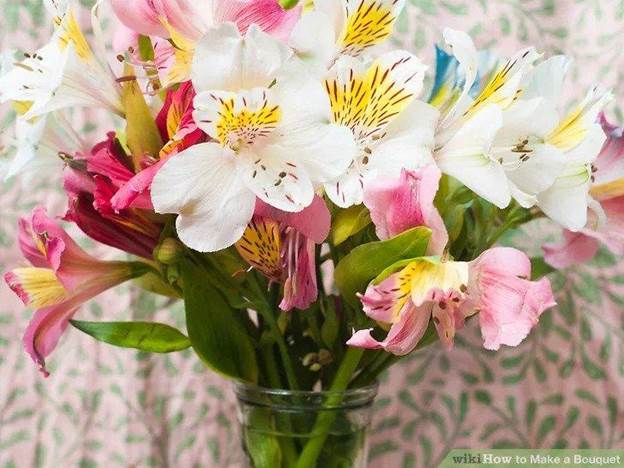 Making a bouquet can be very easy and fun to do. Your flowers should be specially picked. You can either fit them in a jar or tie them with a beautiful ribbon. Don't forget to prune them to fit correctly.
18. How To Make A Balloon Bouquet
This is a fun DIY bouquet that is made of balloons. Tie together different colors of balloons. With different shapes. Attach your embellishments in a fun way.
19. How To Make A Cascade Waterfall Brooch Bouquet
Styrofoam is very light and easy to use. This DIY ribbon will need a lot of brooches and a half foam ball. Tie a ribbon to the handle. Fix the broaches first, add the leaves the way you want it. This has an extended tip.
20. How To Make A Paper Flower Bouquet
Paper DIY bouquets are light and last for a long while. Cut your circle piece of paper into a spiral shape and create your roses. Seal the base with another paper and glue. Add some papers to make it look full then tie with a ribbon.
21. DIY Fabric Wedding Bouquet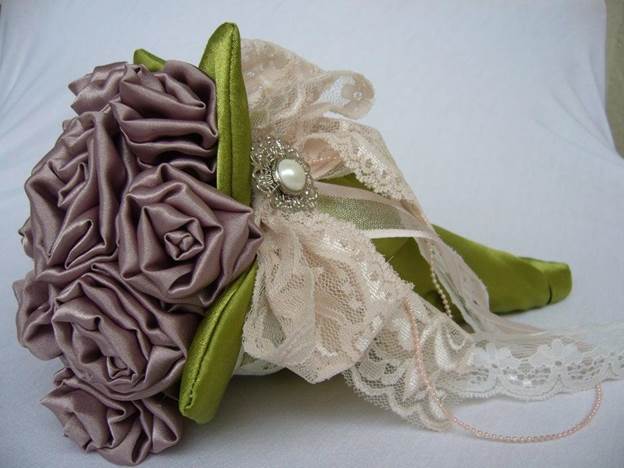 This beautiful fabric DIY bouquet is simple yet classy. You will be taught how to create the roses using fabric. The process would take a while to complete but you would be proud of what you were able to achieve.
22. DIY Dollar Bill Flower Bouquet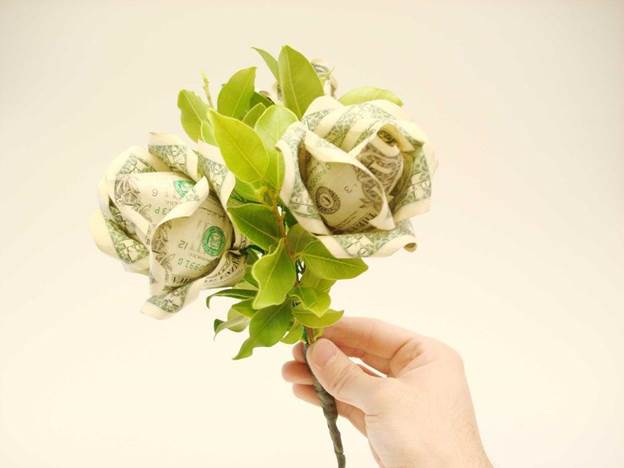 This dollar bill bouquet makes one feel easily tired of flower petals. Roll the tips of the dollar and pinch the stem. Cut out your leaves and attach stylishly. Make the finishing ends.
23. DIY Hoop Bouquet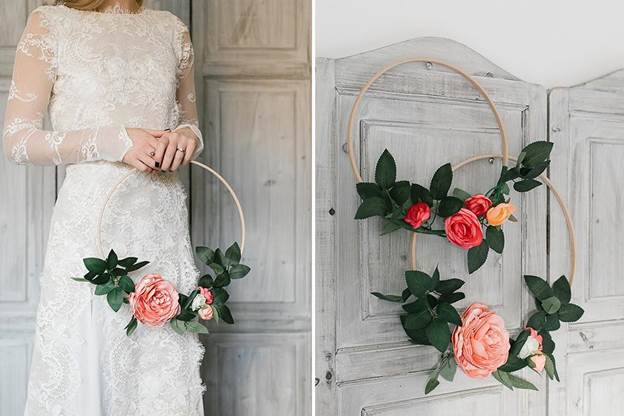 If you don't want an overly serious bouquet then you are allowed to explore newer options. Wrap a flower tape around a hoop so it can be firm. Attach your roses and leave the best way that you want.
24. DIY Newspaper Bouquet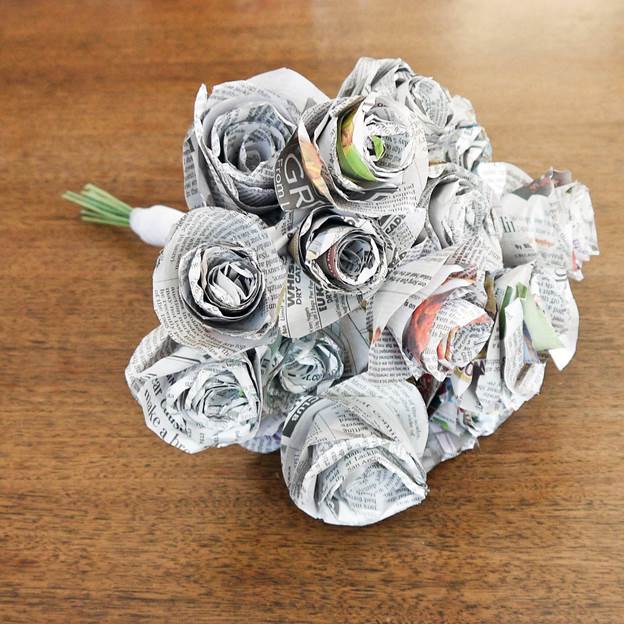 Try something new and see the beautiful outcome. This DIY bouquet is made of old newspapers to be recycled. Carve and make roses. Attach them together to give a bouquet. You can choose to paint it to come out with a different color.
25. DIY Dried Flower Bouquet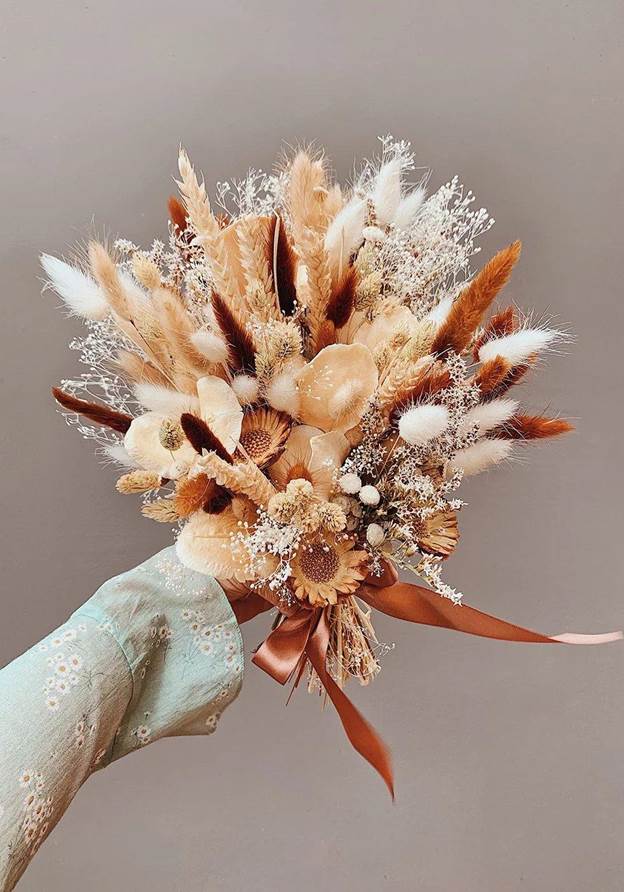 Making a DIY wedding bouquet is not so difficult as people think it to be. I hope you are not of the conception that DIY bouquets can save the world or it's always cheaper. Emphasis on the word 'always'. Dried flowers can also make a difference in your space. Get as many special bunches as you can and get them wrapped up together.
26. 50 Pcs Faux Flowers For Bouquet
Instead of going through the florist, just pick for yourself a special, ready to use bouquet for your wedding ceremony. Look at it critically and watch yourself walk down the aisle with it before you purchase it.
27. Artificial Flowers For Wedding Decoration
Give yourself a lit wedding decoration as much as you can. This is very fascinating and affordable and can be gotten in the store for your wedding decoration.