You don't have to carry a ripped bible around. You can always wrap it up with your choice of materials. Also, you can choose to distinguish your bible from that of others using a DIY bible cover. It is easy and affordable to make.
There are different styles and patterns that are available for you. I have been able to put together 25 DIY bible cover projects that you can DIY easily.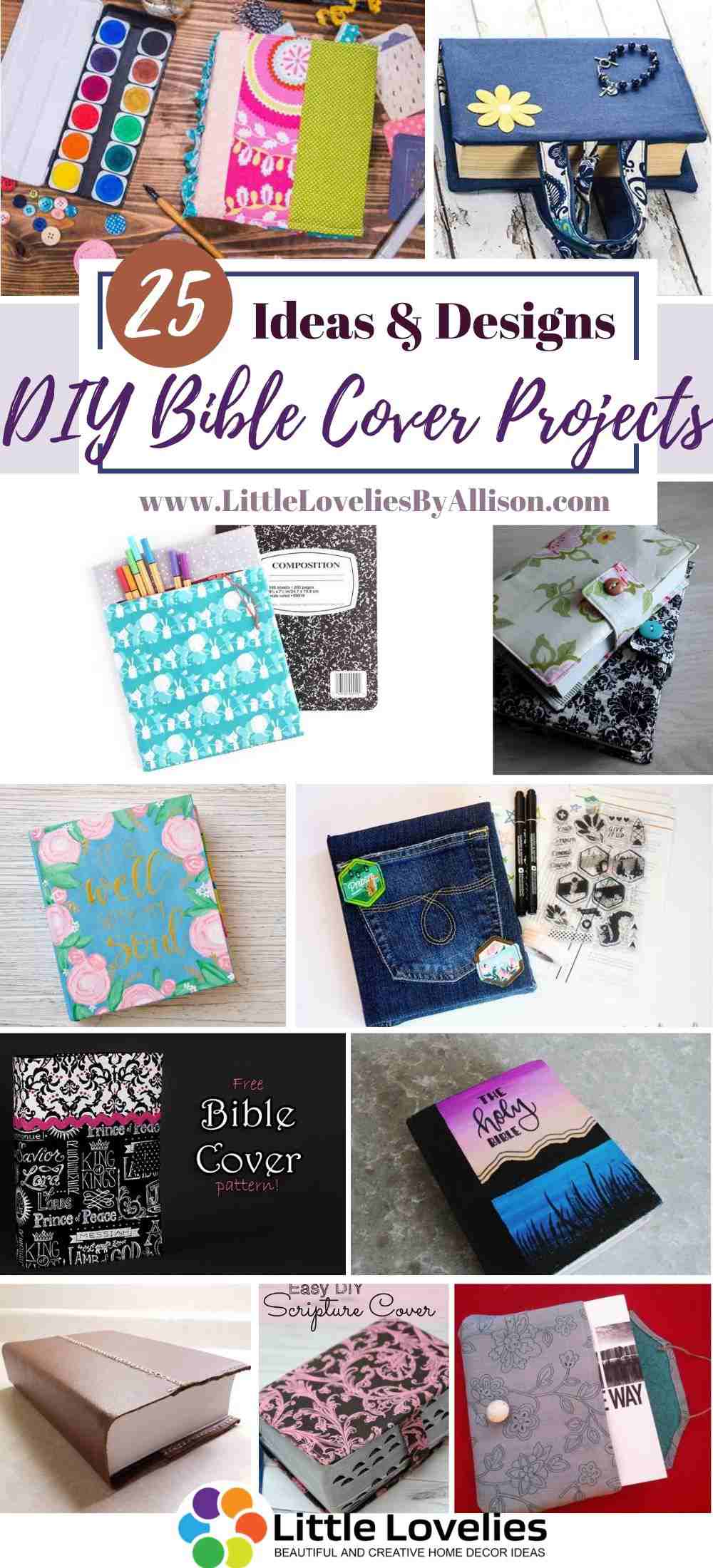 1. DIY Bible Cover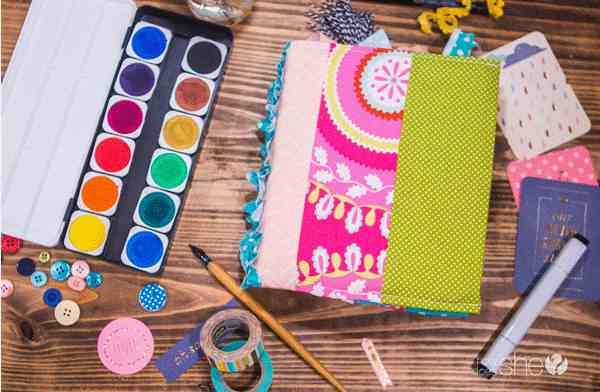 This DIY bible cover is made from different colors and patterns of fabric and there is a gathered piece lining the back of the middle which looks amazing. You can use any fabric of your choice.  Measure your bible and pattern a fabric. Cut and hem the sides. Make a space where the bible can fit into the cover comfortably.
2. Homemade Bible Cover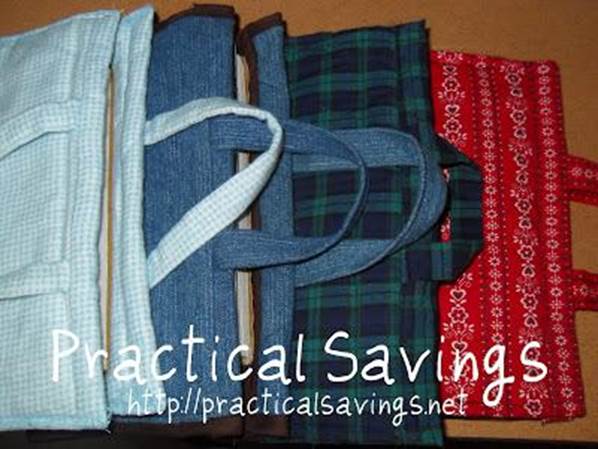 This DIY bible has a handle so it can be easy to carry around. Measure the sides of the bible then cut out the pieces you would love to use. Use a binding tape and a ribbon for the finishing. I would highly recommend this DIY bible cover for ladies.
3. How To Make A Bible Cover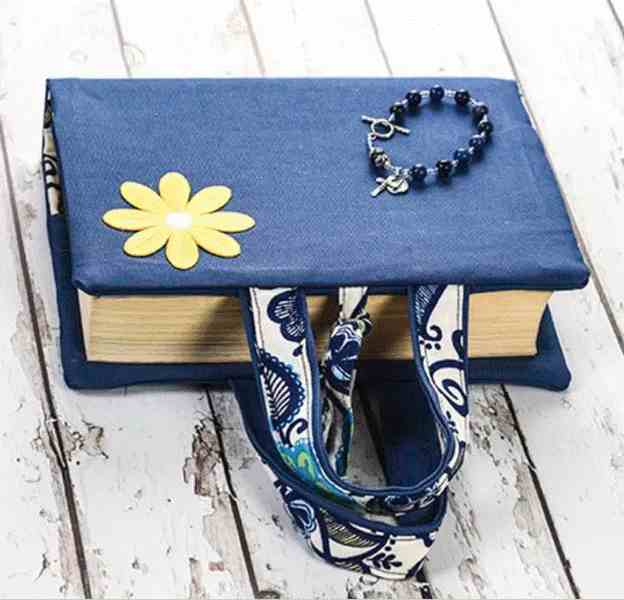 This has plain fabric for the DIY bible cover and a patterned handle to hold the bible. You will need ½ yards of canvas and ½ yards of quilting cotton. To make the handles, fold the raw edges to the piece of fabric and press. After all, sew the pieces remaining. Attach it to the main cover. You can now fit your bible in.
4. DIY Fabric Book Cover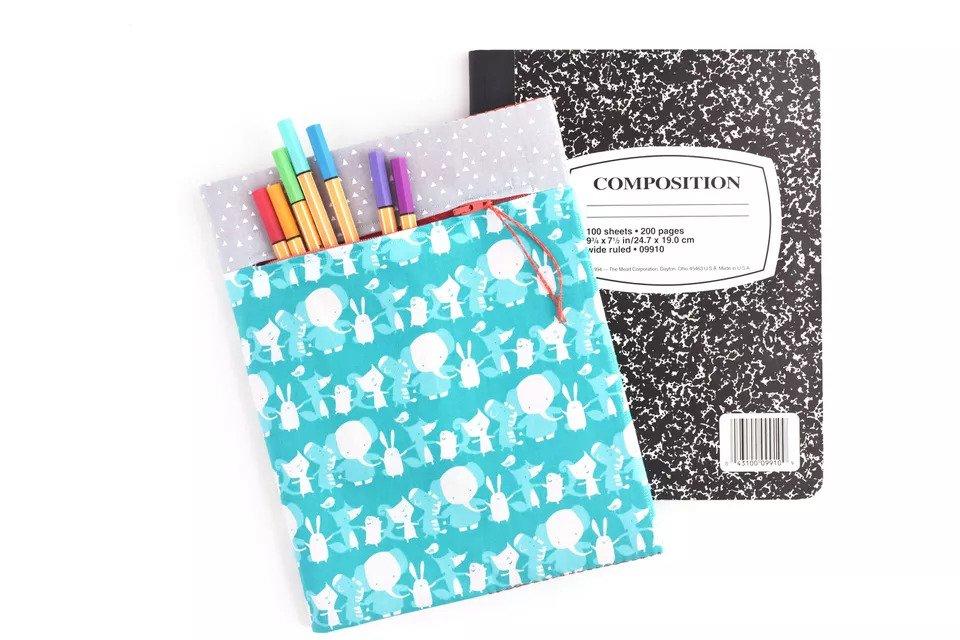 This is a classic book cover with a zip at the top front of it. The zipper pocket is quite easy to make with the right measurements. You will need two different fabrics and a lining. Measure and cut the zipper then sew the bottom pieces together. Sew around the zipper, then the layers.
5. DIY Bible Cover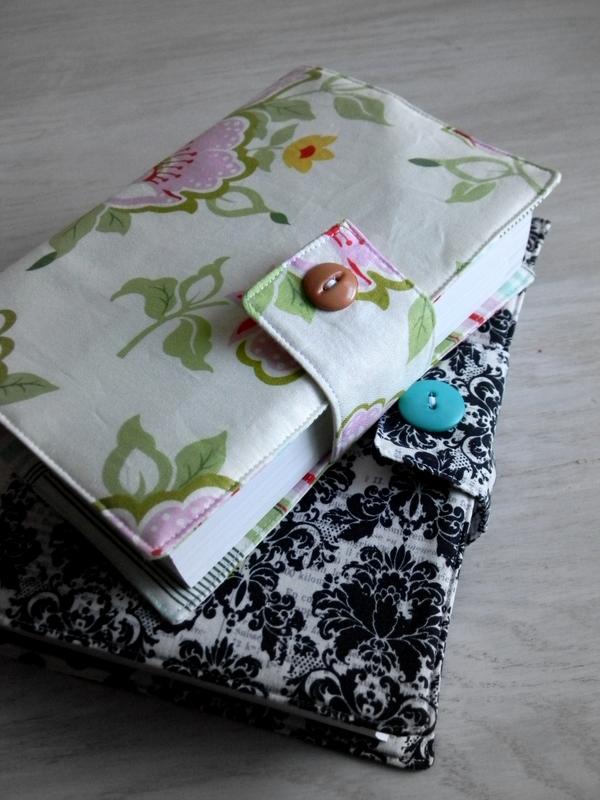 This DIY book cover looks like a real book and also resembles a diary because of the flip pinned edge. You will always need math to measure the parts. Make precise measurements. Fix the interior flaps. To make a closure, add a button to one side and a magnetic flap to the other. Stitch carefully.
6. DIY Denim Bible Cover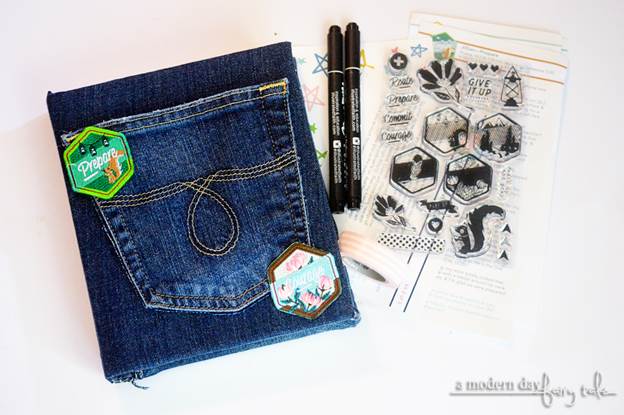 You can use the pocket of old jeans to create this. Centralize the pocket. And tuck in the sides carefully so it does not give way. Attach some stickers to the sides of the Bible cover you just created.
7. DIY Bible Cover With Handle And Zipper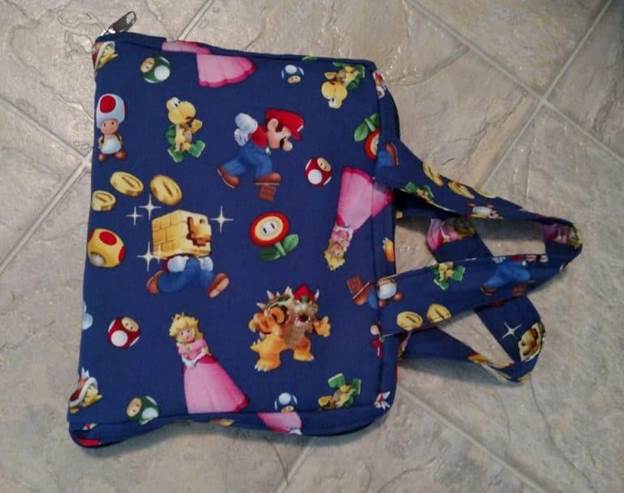 This is an enclosed DIY bible cover which is meant to completely house the bible. Cut the pieces of fabric together. You can make it a bit smaller than the pouch so there can be more space to bring other things inside as well.
8. DIY Bible Cover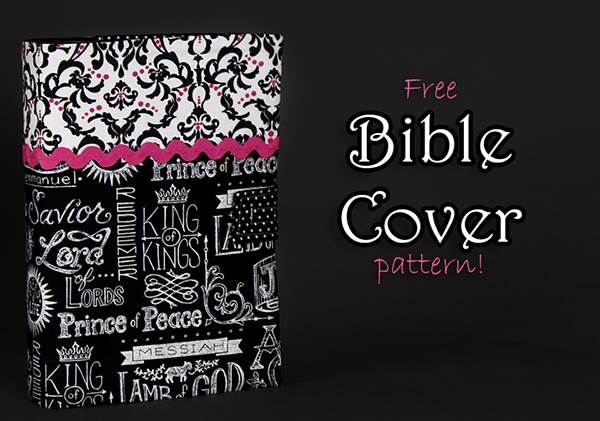 This pattern can be gotten online or identified by a fabric. You will need to use four different fabrics according to the measurement. Cut each piece according to the sizes then stitch all of them together. Try to make sure the patterns match well.
9. DIY Painted Bible Cover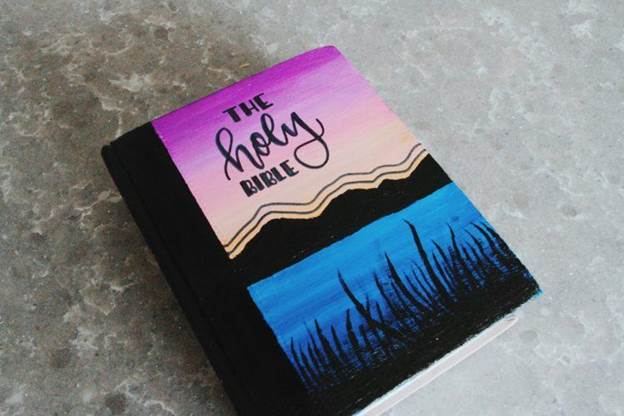 This is a beautifully painted DIY bible cover. The HIMI Gouache paints are the best fit for the project.  Before you start, be sure to cover the other parts of the bible. Start by making the base blue to depict water then make a rainbow blend going upwards. Fix the grasses and the writings up.
10. Quilted Bible Cover DIY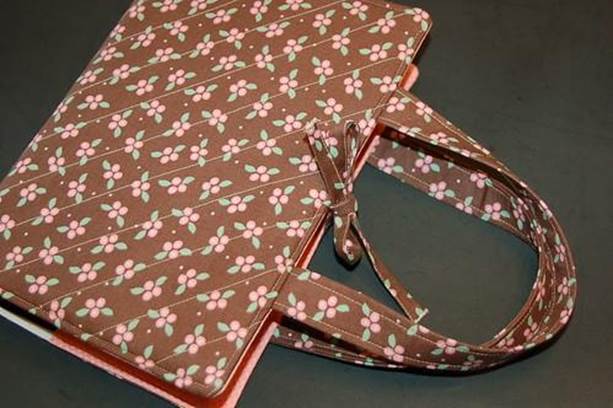 This quilted DIY bible cover is simple and professional. It is easy to carry around and it has a strap at the center that can easily be tied. To make this, you will need to cut some pieces of fabric as well as the lining. Quilt trim and fold and iron then sew the pieces together.
11. How To Make A Simple Bible Cover
This simple leather DIY bible cover will entail that you mark out the measurements on a paper then carve out on the fabric. Make the sides narrow a bit so it can comfortably fit in. Make some engravings on the book cover and attach it.
12. How To Make A Fabric Bible Cover
This fabric DIY bible cover will need fabric, thread, a fabric marker, scissors, tape, and pins. Cut out what you will need then sew the pieces together. Cut the excess fabric and finish up. Slide the bible in.
13. How To Make A Leather Bible Cover
This DIY bible cover is made of leather. Choose your preferred leather and mount your templates then trace out. Try fitting so we can know well it fits. Tack the sides and sew together. Then make a magnetic clip for a better look.
14. DIY Mixed Media Bible Cover
Here's another amazing bible cover I found that you can DIY easily. The making process of this bible cover is quite easy. I love how the creator was able to creatively design this book cover using some gum and carved out stickers. This is a great way to upgrade the look of your piano.
15. DIY Painted Bible Cover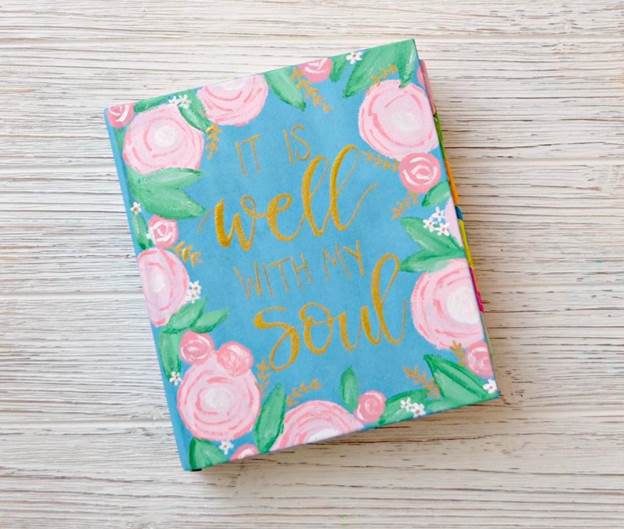 This DIY painted bible cover is patterned flowery and has old writing that brings out the entire beauty. You will need some fabric creation paint and brushes. This used aqua, carnation, grapefruit, white, shamrock, and metallic pure gold. Begin the painting process with a base coat of your choice. Allow the paint to dry in between coats.
16. How To Make Fabric Bible Covers Without Sewing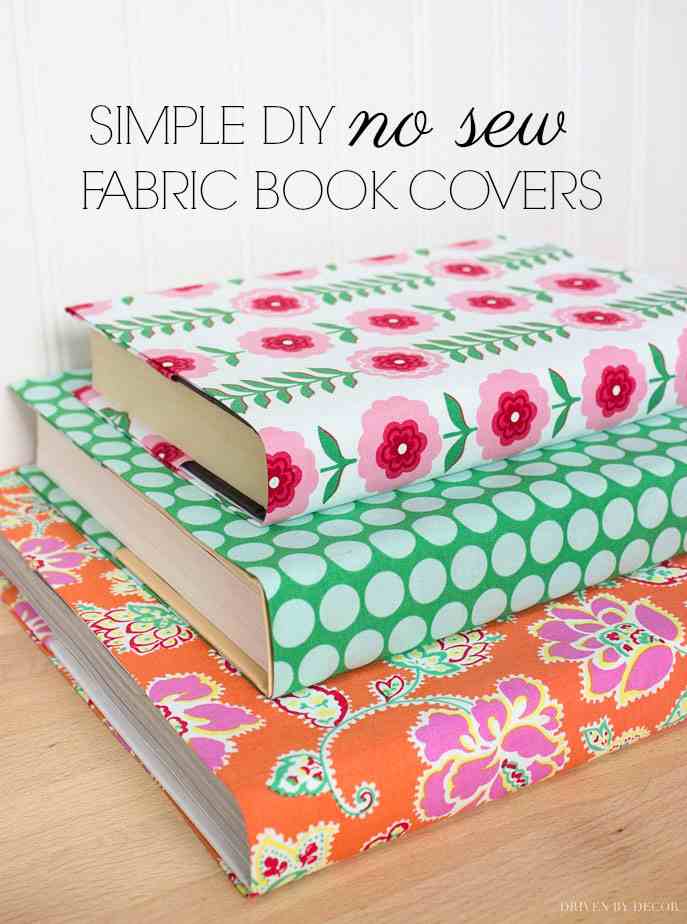 With this DIY table cover, you will not need to sew. Cut and iron your fabric piece. Fold, iron, and bond the edges. Create the bookend and you are good to go.
17. DIY Bible Case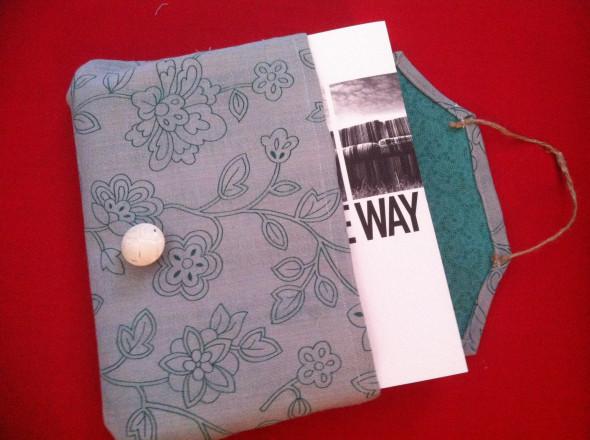 This looks like a small purse that anyone would love to use. This DIY bible case is made of fabric and it has a cover flap. Make the cover and trim what has been cut already. Sew around and attach buttons and a strap.
18. DIY Leather Bible Cover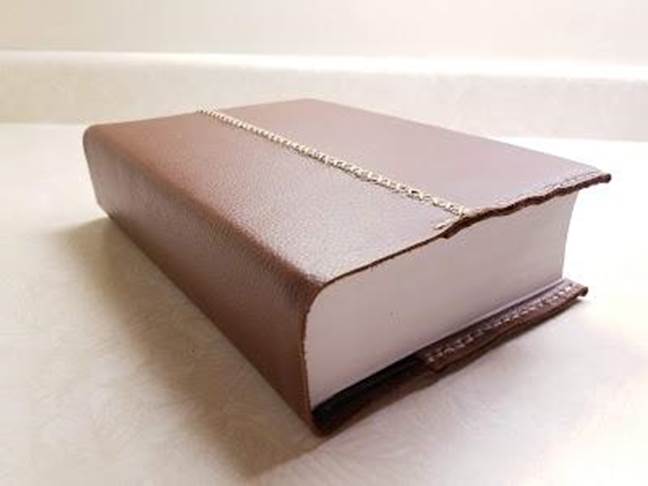 Here leather material is used for this project. Measure the premade and holes before stitching. Put the edges in place and stitch them. The making process of this DIY bible cover is quite easy to follow with all the materials handy.
19. How To Paint The Cover Of A Bible
Do you want to upgrade the color of your bible? Here's a quick guide that will show you how to paint the cover of any bible. This started with an acrylic base paint of white color. Be extra careful about the edges. You can use other colors to make proper designs.
20. DIY Slip-On Bible Cover
This slip-on DIY bible cover can easily be removed. Mark extra inches in the fabric. Cut out the pieces and sew simple straight lines on it. Cut off any excesses.
21. Low Budget Bible Cover
Waste less money and make a DIY book cover. Outline and cut the shape you want on the paper. Write what you want on the papers then paste on the bible.
22. How To Paint The Cover Of A Bible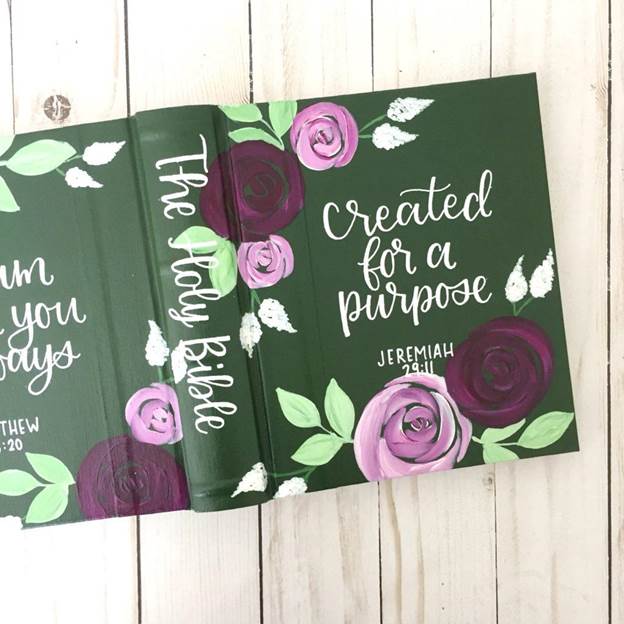 To get this done, you need to prime the bible and paint the base coat. Paint the edges then design. Apply the first protective coating. Put letters and the final coating.
23. DIY Scripture Cover
This is a perfect motivation to read the bible. This is a simple patterned DIY bible cover that uses fabric and Velcro. Fold the two sides of every piece of the fabric, hem, and iron. Then begin to sew. Attach a Velcro to the top of the strap.
24. How To Make A No Zipper Bible Cover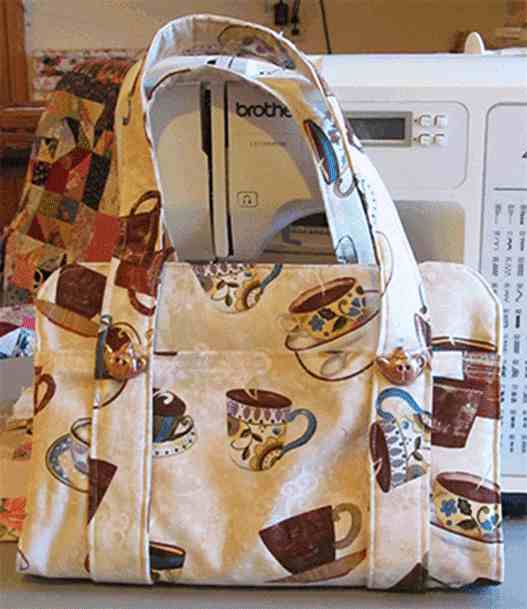 This bible cover does not have an attachment for zipping. Start with the straps then attach it to the main part of the cover. There are suggestions of closing alternatives apart from zippers here.
25. DIY Canvas And Ruffled Bible Cover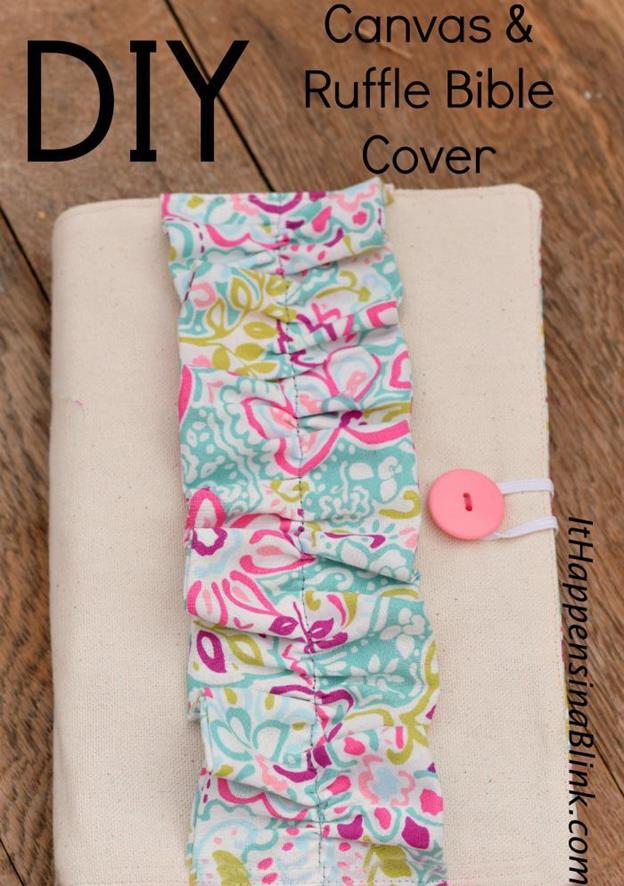 Last but not least on my list of DIY bible cover is this beauty right here. Ruffles are very exceptional, especially on canvas material. For the making process, you will need to cut the canvas, lining, flaps, and ruffle. Attach them one by one.