Everybody loves a colorful, stylish & convincing flowery appeal for indoor decoration. Despite the abundance of ideas, many stand unsatisfactory from perspectives.
And you may think of crafting your own flower wall to meet the satisfaction. We would like you to get introduced to the absolute ideas to continue with DIY flower walls.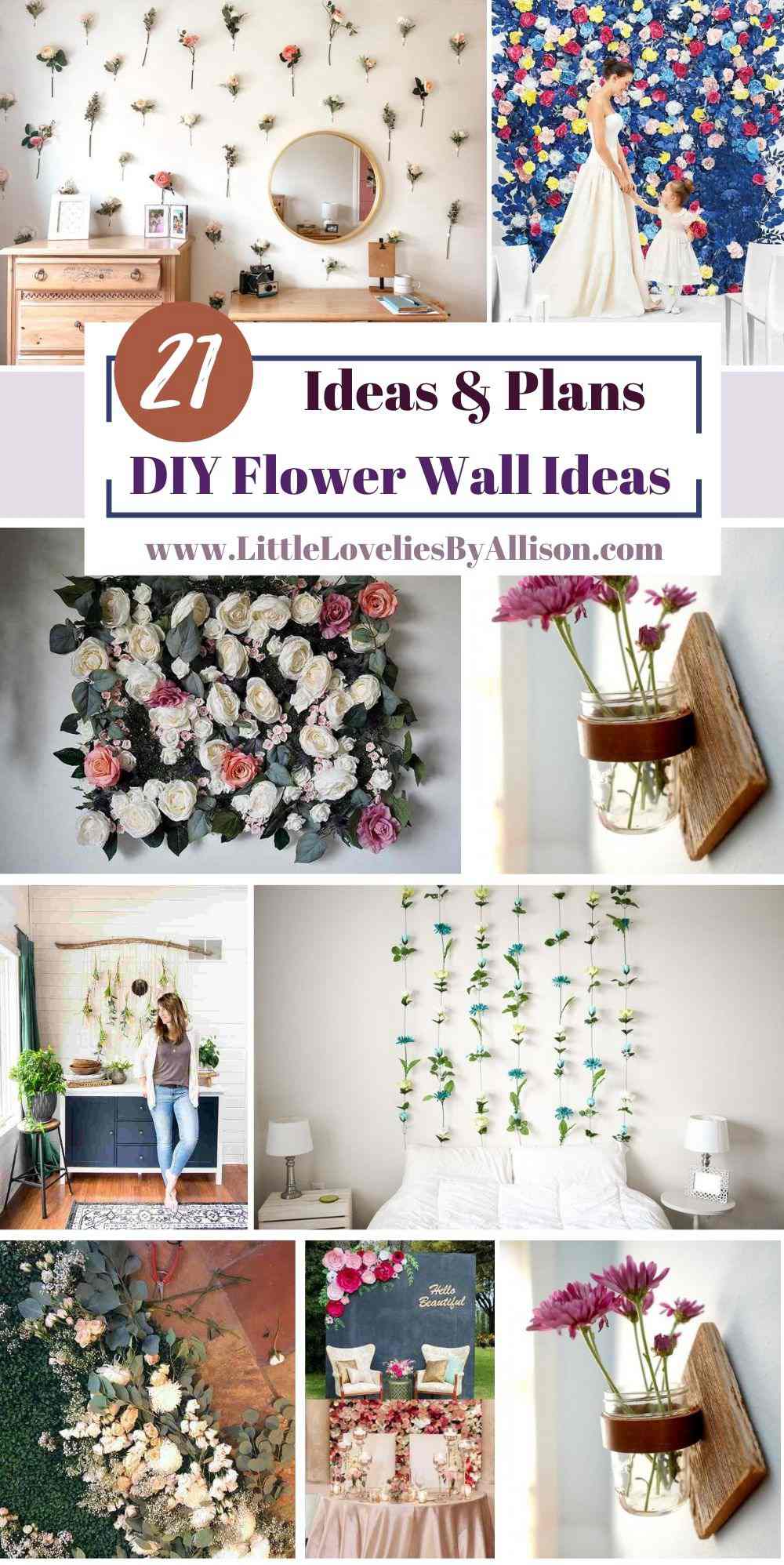 1. Hanging Flower Wall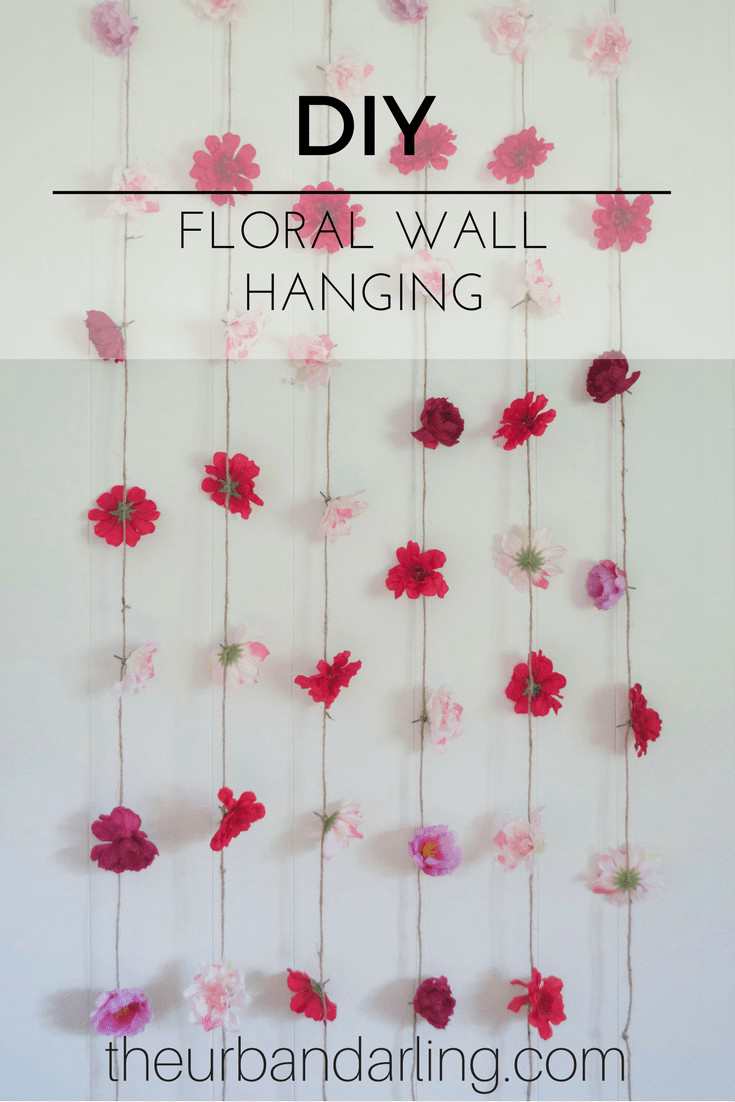 Whether it's a party or normal household décor, you can afford the quick action. You can even save the decorative recipe for any future occasions as well.
All you need is some artificial flowers with twine, scissors & wire cutters. Mere words on the implementation allow you to continue with the pictures.
2. DIY Flower Wall Décor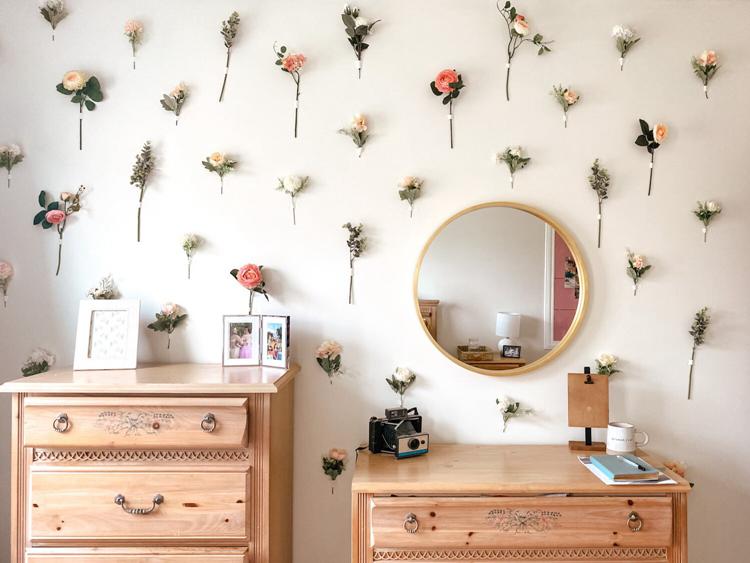 Start crafting an accent wall using some top-quality fake flowers right on the surface. Apart from artificial flowers, you're to collect wire cutters, scissors, gaffer tape & mirrors.
And there are four well-defined steps to complete the project, all by yourself. Through the article, you'll get to use numerous interlinks to gather the necessary items at once.
3. Hanging Flower Frame
Utilize all your papers to create almost everything to require a complete flower accent. The video lets you skip purchases from a local hardware store with leftover papers.
Amazing craftsmanship allows you to create simple flowers with supporting frames. Attaching the flowers as shown in the tutorial is sure to leave an everlasting impression.
4. 30-Min Flower Wall Art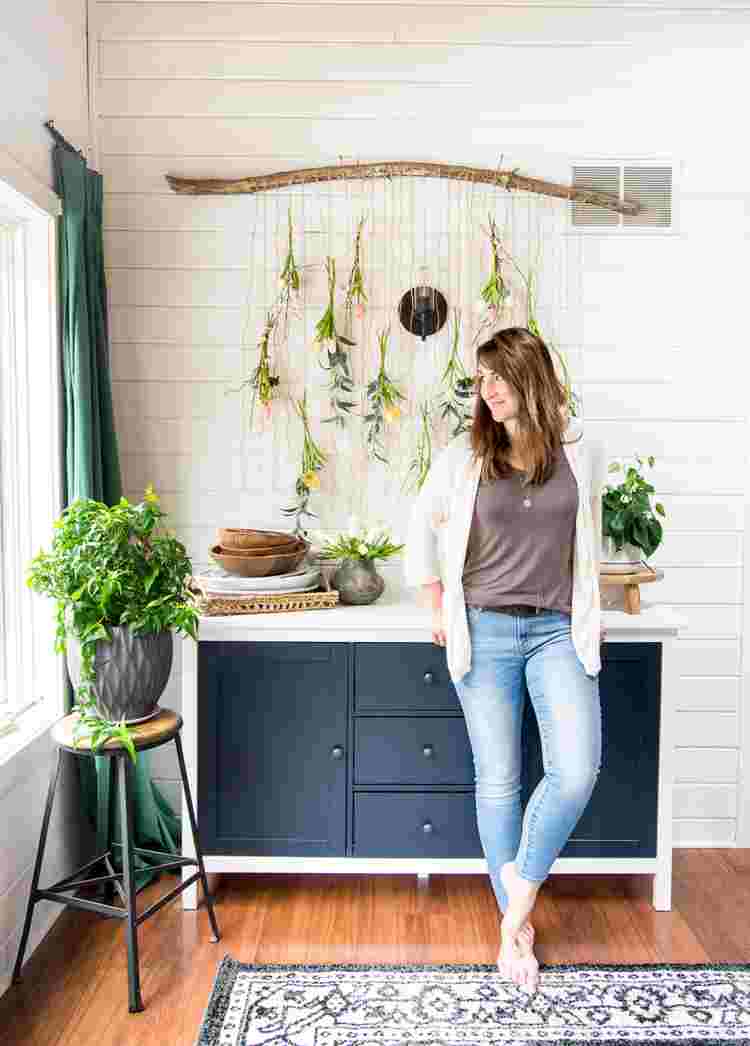 Hold a stunning backdrop to turn the mere wall surfaces into a decorative surrounding. It comes with a natural display, requiring only 30 minutes to put everything in order.
Aside from the regular tools, the idea explicitly concerns interlinked faux flowers. Executing three different steps will accomplish the task, followed by additional project tips.
5. Flower Panel on Wall
Are you looking forward to a solid flower panel instead of hollow flower art on the backdrop? Well, you'll have to spend a good time creating a massive panel full of flowers.
The time-lapse presentation reveals everything to connect the flowers to the frame. And you're sure to oblige with the onscreen commands appearing from time to time.
6. Paper Flower Décor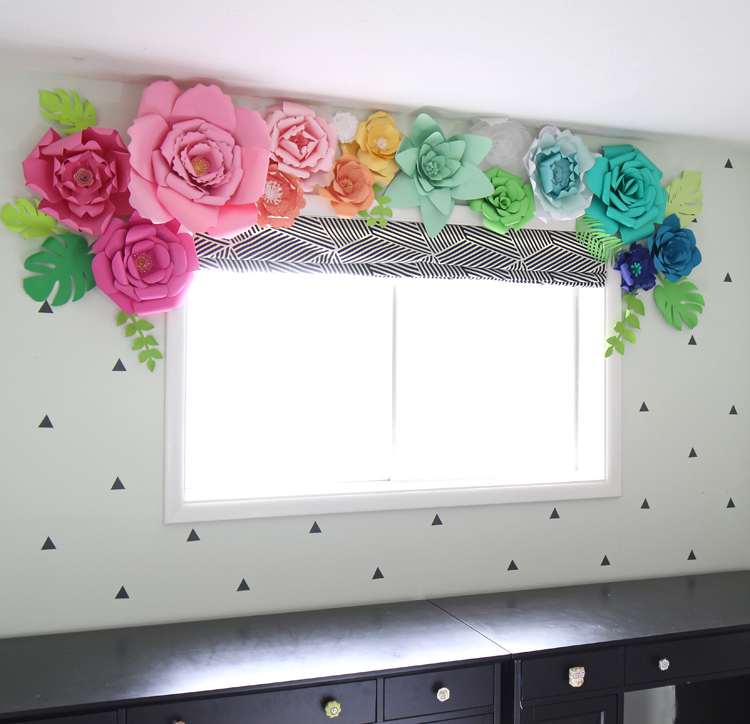 For a perfect flowery accent, you'll have to get the right colors, shapes & sizes in hand. And it's better to save the investment using scrap but good-conditioned papers.
The article primarily focuses on crafting paper flowers of desired color, shape & size. You can use simple handcraft skills or specific mechanical equipment for precision.
7. Pool Noodle Flower Wall
Structure a dependable frame to hold the flowers using foam boards with pool noodles. The video comes pretty self-explanatory with no certain vagueness or complexity.
Onscreen details will explain almost everything you'll need to pull off the project. Of course, you can impose changes for the flowers, maintaining an appropriate pattern.
8. Crepe Paper Flower Wall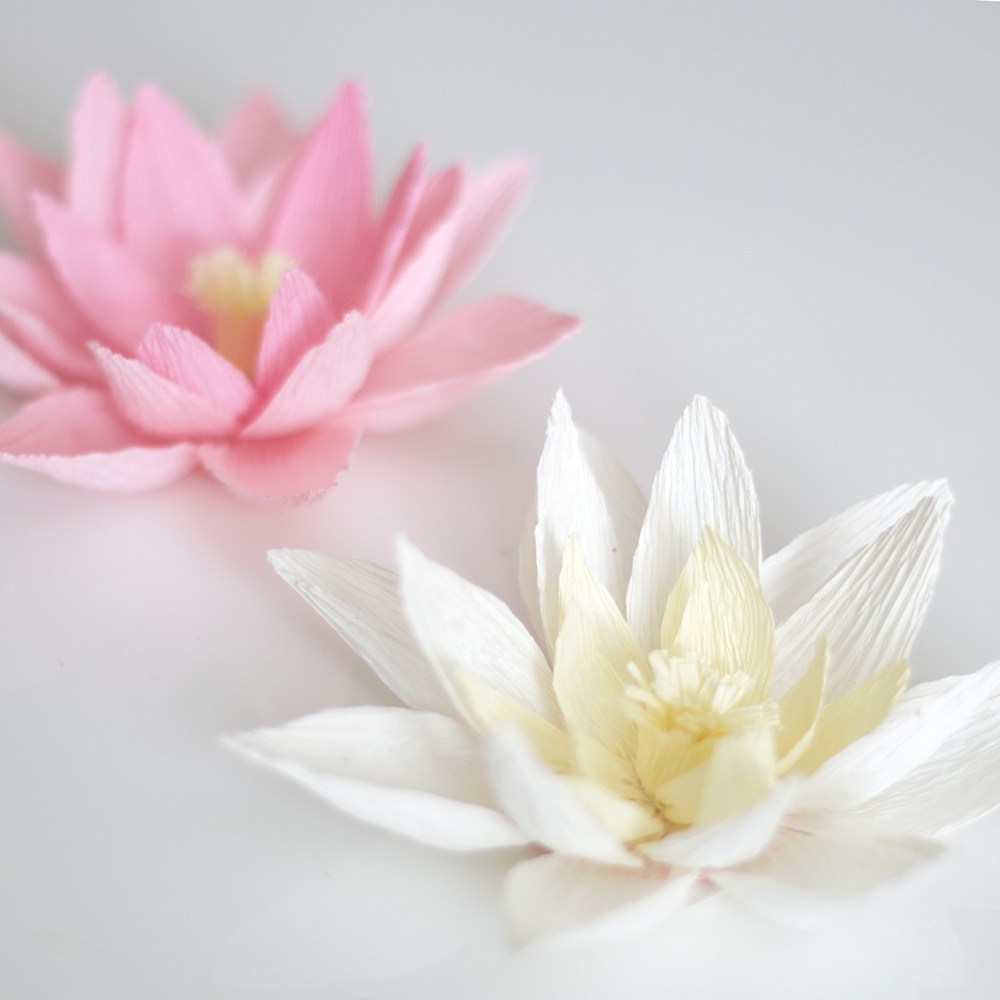 Introduce a stunning wall décor with an entirely life-like water-lily of different colors. Apart from glue, scissors & cardstock, the implementation explicitly requires crepe papers.
Instead of simple points, the execution appears in explained details for the task. And you ought to idealize the associated pictures to understand individual action from the core.
9. Mason Jar Sconce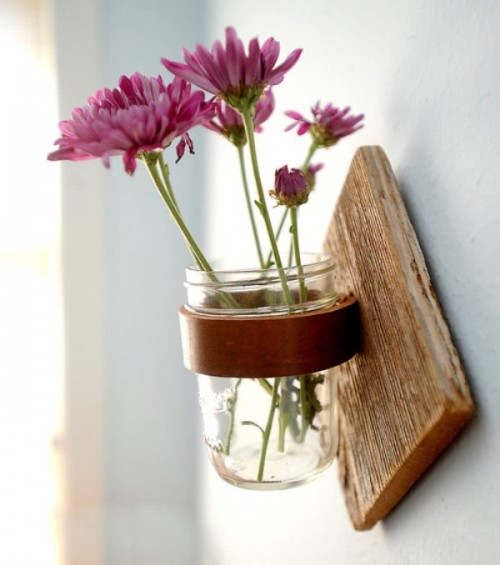 There are many ways to hang some flowers on the wall to push the overall décor. And it's time to try living, smelly options on the surface instead of dead, no-smell flowers.
Not to mention, you can also consider putting fake flowers to create a prank.
You'll have to attach some old mason jars to the wall using a pinned wooden holder. Fill some of the empty spaces using clean water before putting actual flowers in the pot.
10. Paper Flower Wall Hanging
When it gets to a flower, you're free to choose from a wide range of colorful options. And the tutorial uses nothing but recycled papers to craft the ultimate décor.
You need to shape the petal pattern from paper using scissors with careful cuts. The rest stands pretty simple, requiring the attachment of petals to create the flower.
11. Nursery Flower Wall Pic
Leave your kids stunned with a flowery appeal for its nursery with matching décor. You can use real flowers for single events or fake ones for long-term applications.
And the implementation remains pretty simple with continued attachment on a board. It takes some time to put everything in order, ahead of its perfect completion.
12. Hollow Leafy Décor
Though the idea stands somewhat different, you can personalize the action. Even the green leafy décor should introduce a mind-blowing outlook for the house.
And the idea can surely get polished by DIY enthusiasts to several extents.
You're to cut papers to precise detail, allowing the hollow shape to become visible. And whether it's leaf or flowers, you're to make sure a steady borderline.
13. Wedding Faux Flower Wall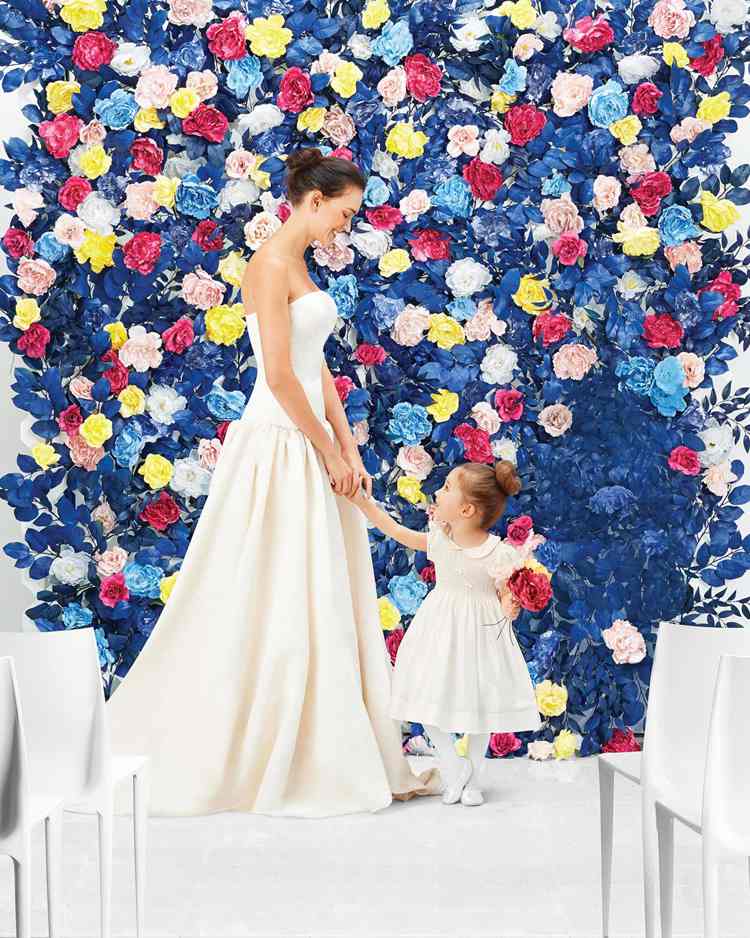 Skip the well-established wedding backdrop full of nothing but pink or red roses. But its depiction is sure to give you additional insight to make your wedding more memorable.
The article comes pretty short with some stretched words on its implementation. It's entirely possible for you to save the faux flower arrangement for future occasions.
14. Enormous Flower Wall
Craft an enormous dollar tree with your favorite flowers of certain appeal. The video even manages to let you catch the structuring of its backdrop base.
Everything to make the lovable mess comes with online links right below the screen. And you must keep a steady pace with the video to hold the task easily.
15. Flower Wall Backdrop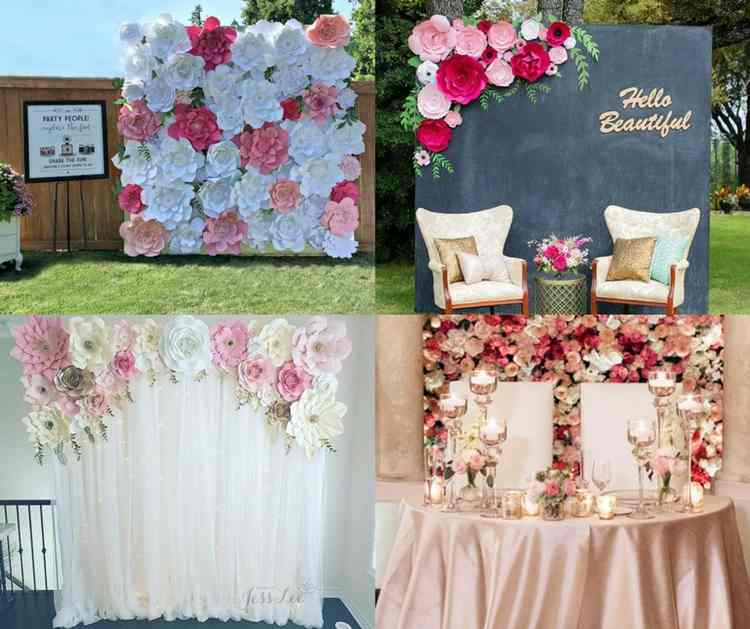 Establish a universal backdrop loaded with decorative flowers on any occasion. Whether it's indoor/outdoor or wedding/birthday – you can use the wall almost anywhere.
There are detailed guidelines on creating a dependable PVC frame to hold the flowers. And you better spend time on the videos to understand the project from top to bottom.
16. 3D Flower Wall Décor
Enlighten the house with bright surface colors with matching exterior vibrancy. The excellent 3D flower is sure to make an immediate impression with distinctive petals.
It simply requires your attention to attach the individual paper pieces in order.
And initial cost remains somewhat cheap, requiring no special things except fabric to wrap canvas. Following the video in normal playback speed should explain everything.
17. Celebrity Flower Wall
The idea seems to get developed from a celebrity wedding backdrop. And you don't spend a tremendous amount of money on setting the thought for yourself.
Basic design remains pretty similar to the conventional wedding flower walls. Putting flowers throughout an entire frame using color mix will get the job done.
18. Headboard Flower Wall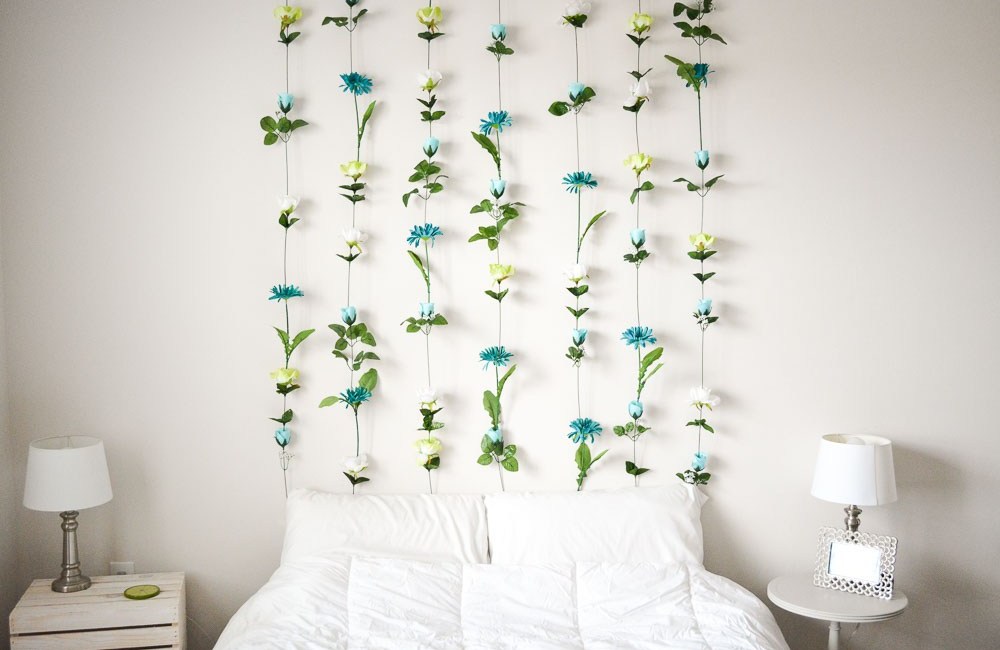 Recreate the absolute idea on a realistic flower wall using fake, colorful petals. It explicitly needs six flower bouquets to contain 12 colorful flowers.
Start separating the flowers to make a chain using a finishing line. Simple explanations are likely to occupy the article, associated with supporting pics.
19. Flower Wall Tutorial
Use the flowery panel to enjoy decorative indoor surroundings or upcoming occasions. The time-lapse video lets you check the simplified tricks of artificial flower establishment.
Keep attaching the flowers in a row like the depicted frame to the intended hollow panel. Standing with the onscreen commands should help you to avoid messy patterns.
20. Faux Flower Wall Feature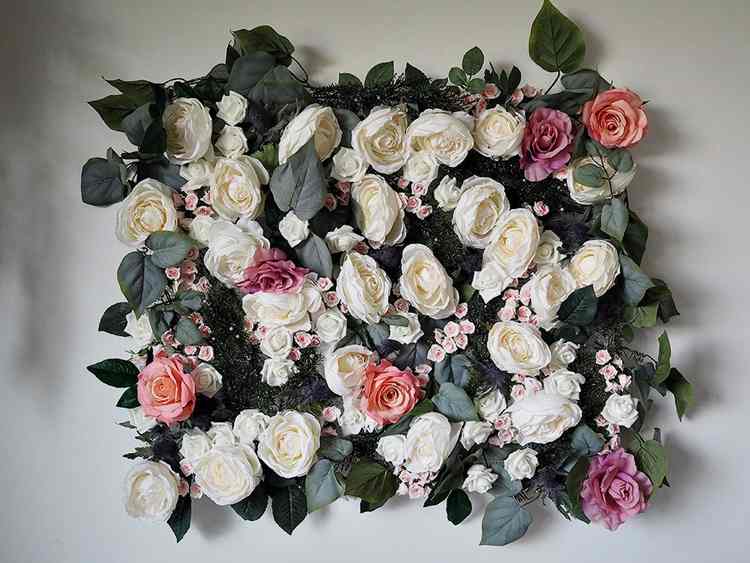 Time to settle for something acceptable using some mere everyday household materials. Following the introduction, you get to gather the necessary items enlisted in the article.
You don't have to get distorted with a long requirement list ahead of the project.
Despite the absence of any particular guided steps, you should go through the words. The entire implementation implies enormous ease with supporting details & images.
21. Reusable Backdrop Wall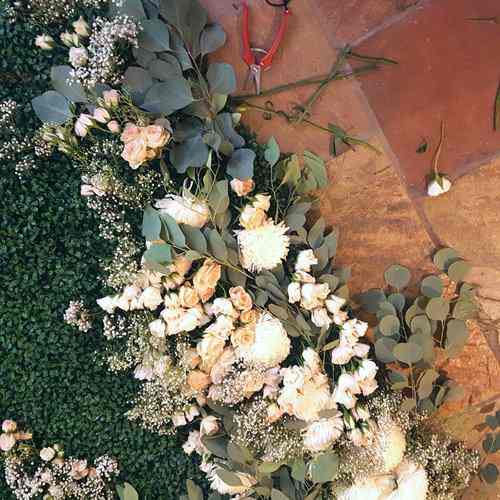 Shaping one reusable floral backdrop requires no special action regarding its craftsmanship. And the article presents a simple method for anyone to handle the project.
It has to start with the materials & tools necessary to realize the overall project at once.
There are five distinctive steps, featuring comprehensive details to continue with the task. And you better look into the following suggestions to catch everything on the idea.
Conclusion
The perfect idea shouldn't occupy everyone with distinctive tastes. However, you can still personalize any of the aforementioned ideas. Keep exploring the tutorials to decide your absolute best indoor decoration.