Are you looking for a decorative stamp to add a unique element to your envelopes? Do you want to give your correspondence a personal touch? With this DIY Wax Seal Stamp, you can transform your mundane mail into impressive pieces. Wax seal stamps are great for your business. They have many benefits like being highly customizable to suit your needs, being durable, and making it easy to trace tampering, thus protecting both customers and businesses.
However, purchasing wax seal stamps can be pretty pricey despite this slew of benefits.
If you'd like to learn ways to make your own, then you've come to the right place. Here are 15 DIY Wax Seal stamp projects you can replicate to make your wax seal stamp. It's a little bit of work but well worth the effort when you love creating. Here I've collected some new ideas and tutorials that can help you make beautiful designer-quality seals from scratch.
On the business end, wax seals are precious for your business to help attract clients and retain them. Not to mention that its tamper-proof nature helps solidify the document's authenticity for both the customers and the business. Most communication between companies and customers these days is virtual but amazingly, using a wax seal stamp on your document is much safer and makes it difficult for its content to be modified.
To get the best out Of your wax seal stamp, you have to have determined what you'll be using the wax seal stamp on. Most papers will do just fine, but it might be best to use a double-sided adhesive to place your seals if you are using heavily waxed paper. This way, it could even work on wood, glass, or any other tough surface.
1. DIY Wax Sealing Stamp
Make your wedding card invitations stand out by using your customized design from your wax seal stamp. You could have a bee, butterfly, or even flower design. Whatever design you'd love your card to have is entirely possible. If you'd love to know how to make your wax seal stamp, then visit this DIY tutorial for a step-by-step process. thebudgetsavvybride
2. Wax Seal Stamp DIY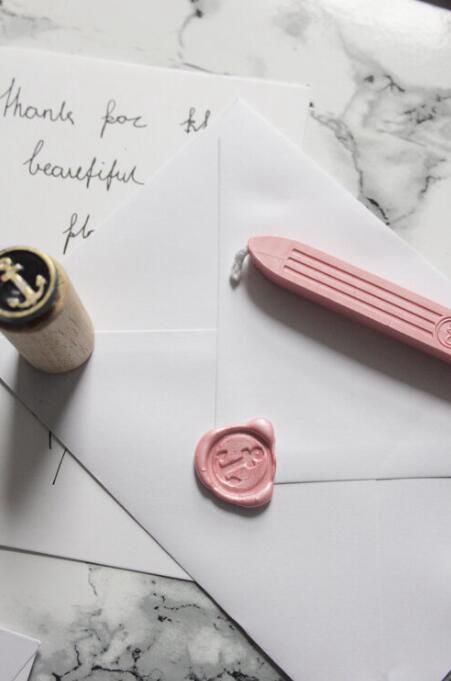 Do you think or believe the process of making a wax seal stamp would be hard? Then all you'll need to change your mind is this straightforward DIY tutorial of a wax seal stamp made from dowel and a button. This process is quick and so easy that anyone can attempt it. hestershandmadehome
3. Sugru Wax Seal Stamp
Spice things up a bit by using your wax seal stamp to authenticate your business documents, letters, and whatever else you need to authenticate. This Sugru stamp can easily be made with materials around you. If you have a pasta machine, you can make this stamp for your personal or business use. Follow the easy DIY guide to learn how to do it from scratch to the bottom. instructables
4. How To Make A Wax Seal Stamp
Receiving letters is romantic. So are sending out handwritten notes, sealed by you. Instead of buying a fancy wax seal in the market that might cost an arm and a leg, you can try out this DIY tutorial to make yours. All you'll need are Corks, decorative buttons, your glue gun, and some other basic supplies you'll find on the supply list once you go through the tutorial. janesdistractions
5. DIY Wax Seal Stamp Tutorial
You can make your unique wax seal stamp from Sculpey clay, sealing wax, a metal spoon or glue gun, and other essential supplies. This project is pretty straightforward and guarantees loads of fun as you work. The process is simple and pretty quick too. You can create more than one impression, so you have a variety to choose from at different times.
6. Wax Seal Stamp DIY
Are you looking to give your letters a fancier look? Then why not seal them with wax seal stamps? Making your stamp is not difficult at all. You can simply replicate the stamp made in this project. The stamp here has an "eye design" but you can choose your design. This project is straightforward to follow with lots of helpful tips and tricks so you can DIY without having too many problems.
7. How To Make Wax Seal Stamps
Are you hesitant about making your stamp because you have no prior Ir very minimal skills in craft or building things? Then this DIY was designed with you in mind. Also, if you're an expert and would love to make a seal stamp that shows off your skills, you can get something from this DIY project too. This is because this project provides five different techniques based on your skill level from beginner to intermediate and even advanced; there's something for everyone!
8. Homemade Wax Seal Stamp
The whole point of making your wax seal stamp is being more in control of how it looks (and maybe playing just a little with fire) and this is what this DIY homemade wax seal tutorial gives to you. Follow the quick and easy template in this tutorial to create your lasting wax seal stamp to enjoy both your correspondence and official documents for your business.
9. How To Make A Seal Stamp
Have you ever wondered how to make a wax seal and a stamp? Having your wax seal stamp doesn't have to cost a fortune. You can simply make use of old uniquely shaped buttons and an old wine cork for a stamp handle. This DIY tutorial offers about four different methods you can use to make your wax seal stamp. You can try one or more to see which of the methods deliver the best results to you. wikihow
10. Clay Wax Letter Sealer
Making your wax seal stamp can't get easier than this! All you need to complete this project is clay, a knife, wax, and a wine cork for the handle. The process is so easy that anyone can follow through. You'll have to sculpt the clay, apply your design and let it dry. Learn how to apply your design by following the instructions from the tutorial. Trust me, it's pretty fun too! instructables
11. DIY Chocolate Wax Seals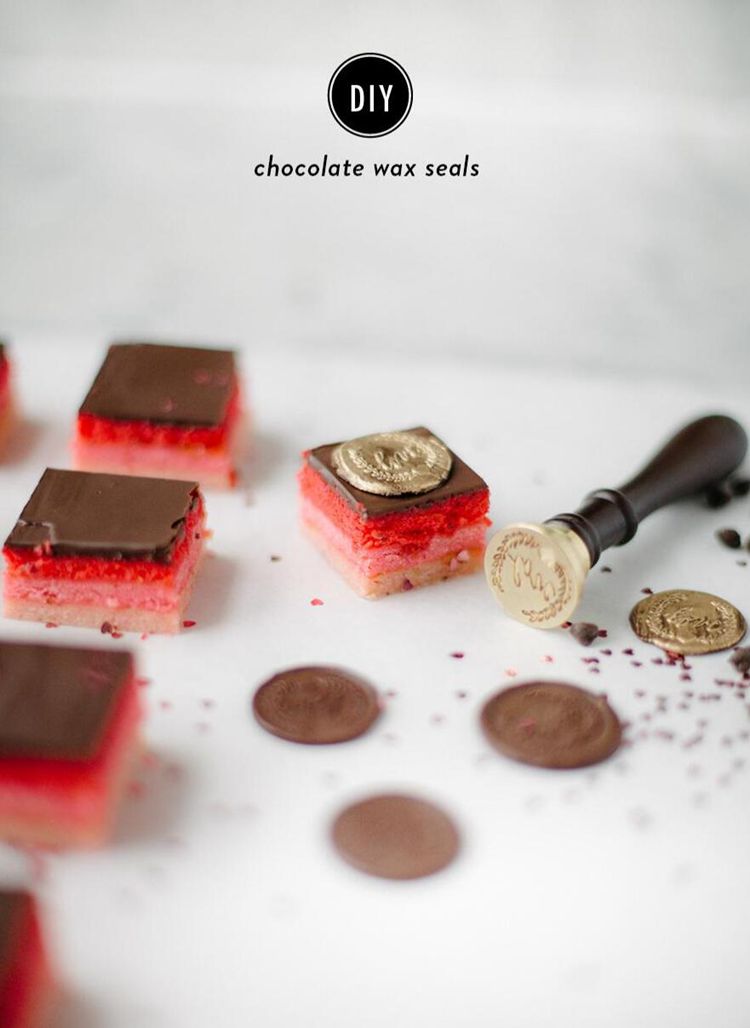 Take your creativity up by several notches with this clever DIY gold chocolate wax seal stamp. If you're a lover of chocolate, you'll appreciate this wax seal stamp made from chocolate or honey. All you need to embark on this project are a cup of chocolate Chips, parchment Paper, gold luster dust, and a wax seal. When you're done, you can imagine the heavenly smell and shape your wax seal and stamp would have! stylemepretty
12. DIY Wax Seal Stamps
Learn how to make your wax seal stamp from materials you already have. The materials used in the video include buttons, bottle caps, an old lipstick tube, little cube blocks, and a few other scraps lying around. The process to make the stamp is very easy and this DIY explains three different methods you can use, so be sure to choose a method that suits your needs.
13. How To Make A Rubber Stamp For Sealing Wax
Save yourself tons of stress and money by making your rubber stamp for your wax seals. Rubber stamps are very easy to make and yet still help you retain whatever stylish design you want the wax seal to have. This rubber stamp is perfect for envelopes and whatever paper document you want to stamp.
14. DIY Wax Seal Stamp And Wax
Customize your gift wrappings and holiday cards with your special wax seal stamp which you can make from old chess pieces, buttons, and other materials already in your home. If you're looking for a DIG tutorial tab that demystifies the whole process, in short, simple steps, then this is what you should be looking for. The result is pretty beautiful and effective too.
15. How To Make Wax Stamp At Home
Wax seal stamps are fun to make, and this DIY project is not an exception. It can be made in a very short while and is made from simple home ingredients. The materials needed are a metal coin, a steep spoon, glue, and crayons. If you want to make a wax seal stamp that does the work and still doesn't take much to make, then this is your best bet as it breaks down the process for you.
Conclusion
Even though handwritten letters seem to be going out of trend, sending out a personalized handwritten thank you note or birthday card can go a long way in spicing things up in your relationship nips.
With DIY wax seal stamps, you don't have to be limited to candle wax; you can use whatever type of wax suits your fancy, including bread and breakable wax. They will all work perfectly with your wax seal stamp.
Now that you have learned several easy and inexpensive ways to make wax seal stamps, why not create one? As a person, it will add warmth to your correspondence, and as a business, it will highlight your human and accessible side.