Building a dollhouse for a girl child looks like a big deal and an expensive project, but guess what? Building a DIY dollhouse is not one bit stressful. It is one of the fun things to do that I recommend for mother and daughter bonding.
I have put together a list of 22 DIY dolls houses, I hope you find the perfect one for your child.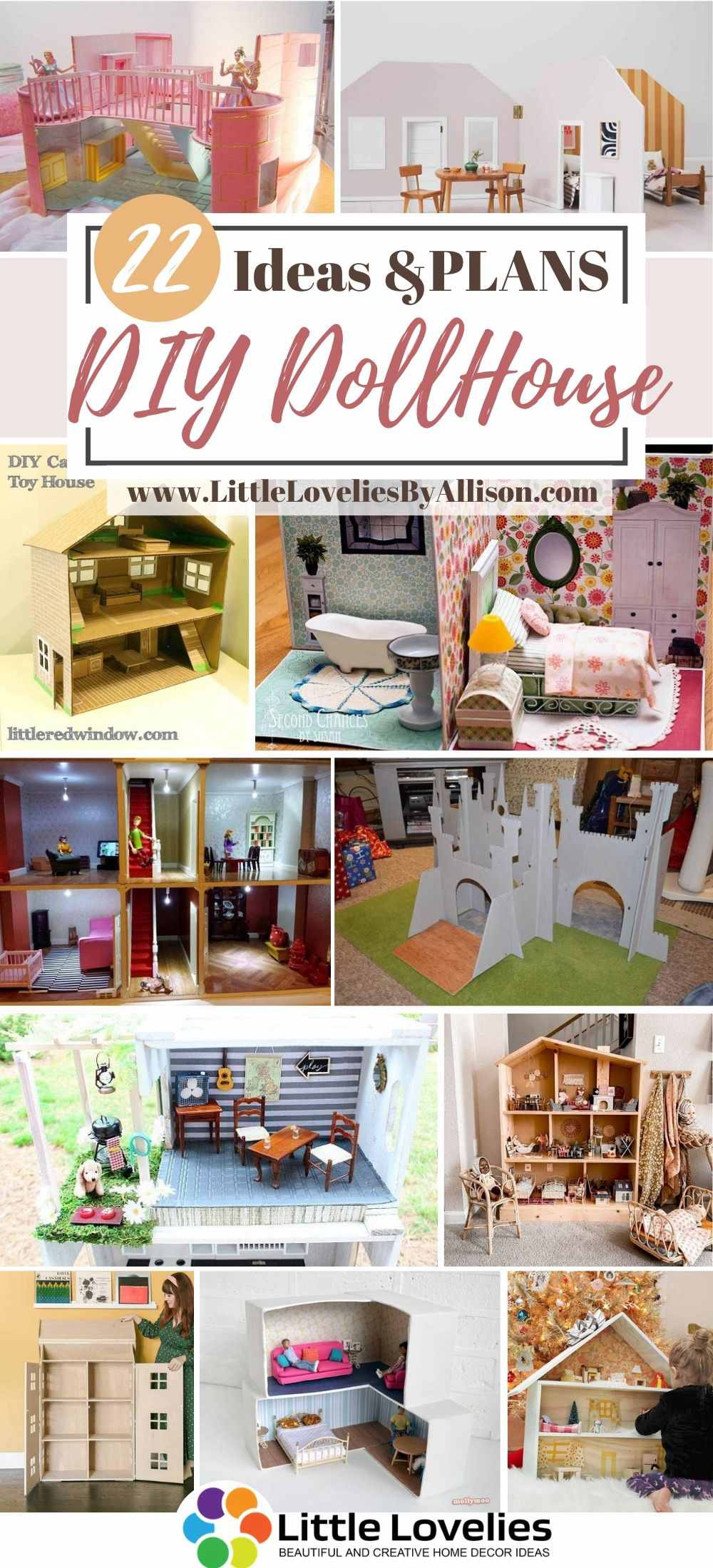 1. How To Build A DIY Dollhouse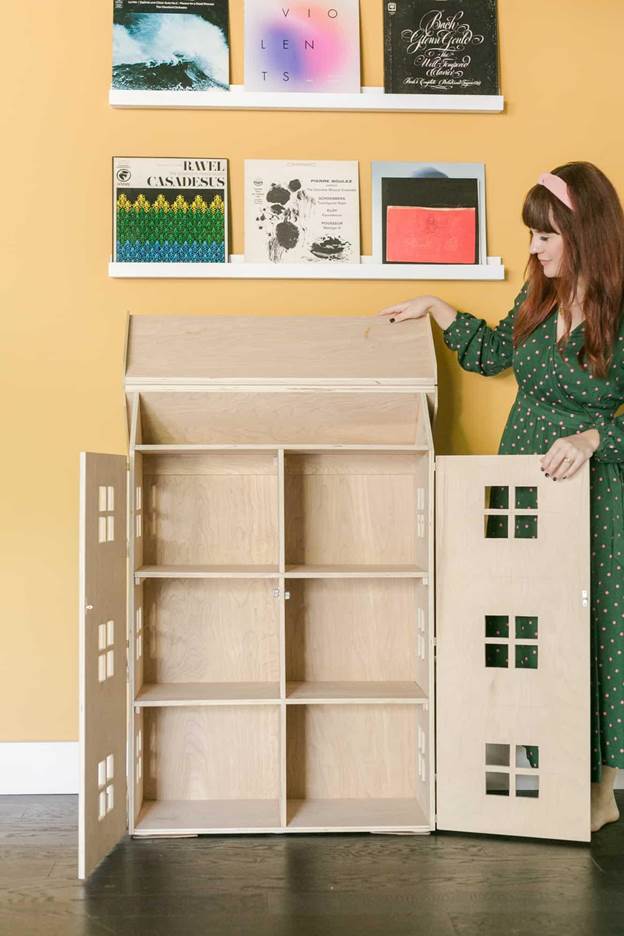 Keep your kids occupied with building a DIY dollhouse. This dollhouse is made of birch plywood and poplar boards. It is constructed with two doors, six rooms, and an extra room on the roof. In making this, first cut out all your pieces then assemble them. Attach the windows and rooms. You can use flex tape instead of hinges.
2. DIY Dollhouse Plans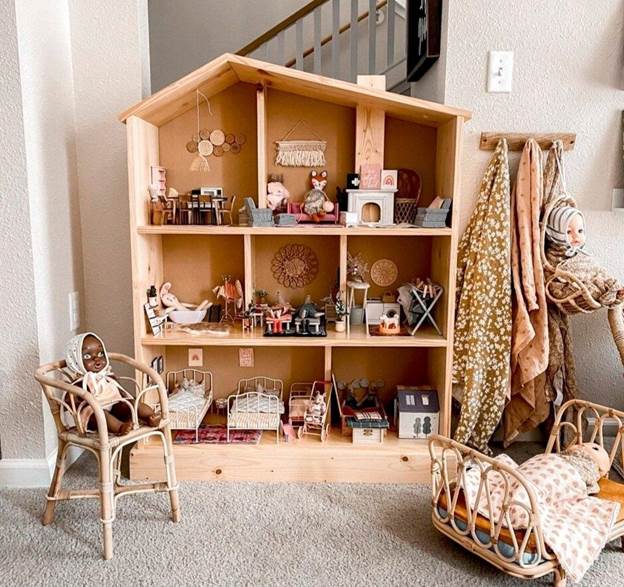 This opened door dollhouse depicts creativity at its peak. You should have basic knowledge of woodworking to make something as beautiful as this. Some dollhouse shelves that look like this were recreated from kitchen shelves and just needed a bit of extra work to complete with the finishing. Every other thing you can put inside can be gotten from around the house.
3. Cardboard Box Dollhouse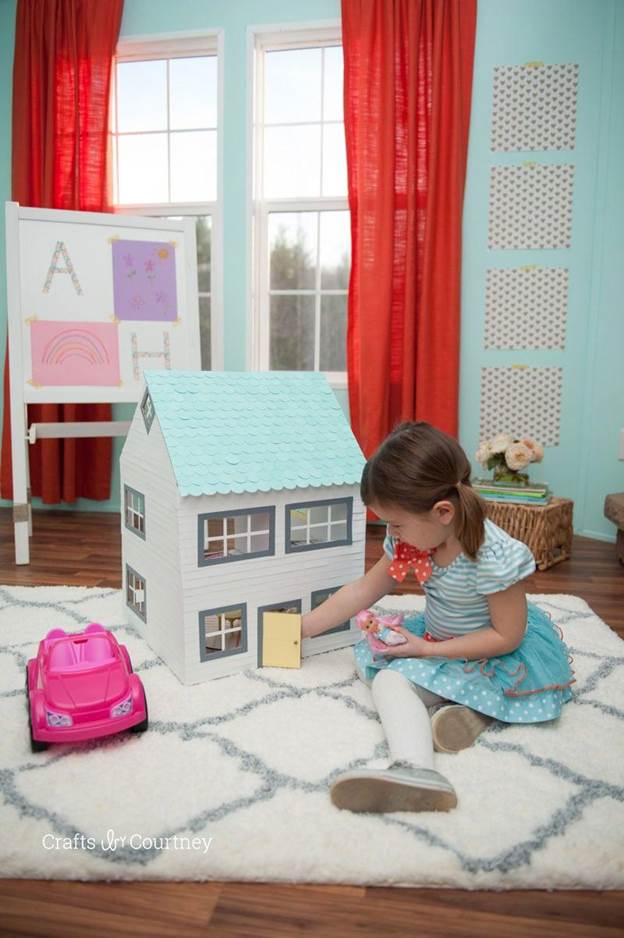 If you don't want to work with wood and steel then there is an easy DIY dollhouse that you can afford to make. You will need a carton and cut it open. Paint the walls or add wallpaper for your interior. Attach the windows, doors, and partitions. The roof is the final attachment then you can fit your finishing touches.
4. How To Build A DollHouse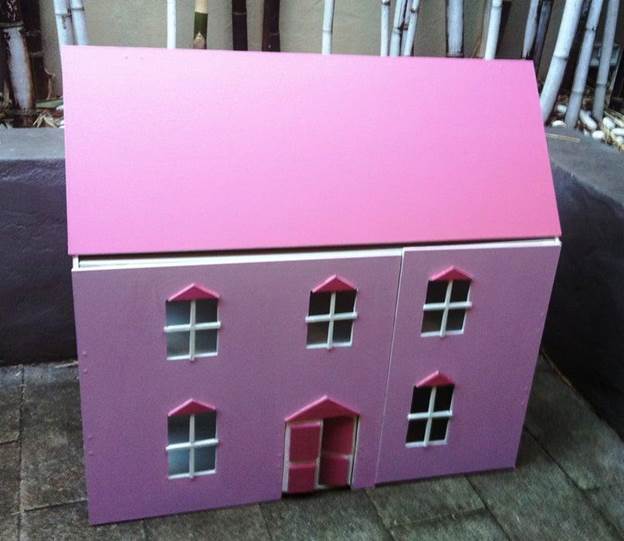 When creating your dollhouse, remember that good colors matter also. You will need a jigsaw, screwdriver, paint brushes, drill, and drill bits amongst other things. If you do not have some of the wood tools then you can draft what you need and get the wood store to cut them out for you. Then you can take over from there to the finishing.
5. Shoe Box Doll House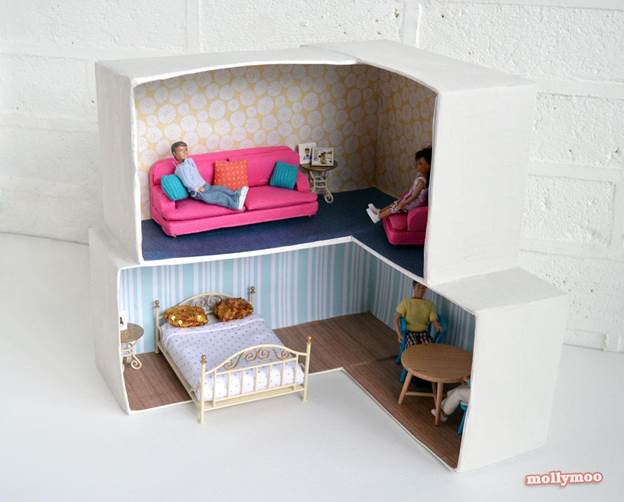 There are so many home décor crafts that are very easy and affordable to recreate. After looking through this, you would not consider throwing away your old shoebox. You will need newspapers, glue, and paint for the making process.
6. Homemade Dollhouse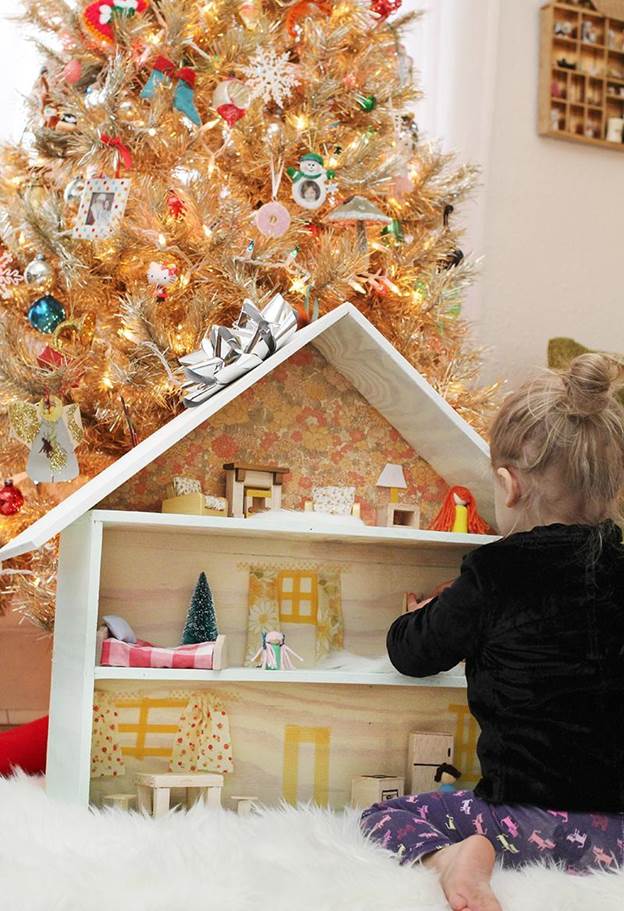 If you need to work on a special project to give your kids for Christmas then this DIY dollhouse is my number 1 pick for you. Sheets of plywood can get this evenly done for you. Try to add more personal touches to look good to your taste.
7. DIY Doll Dog House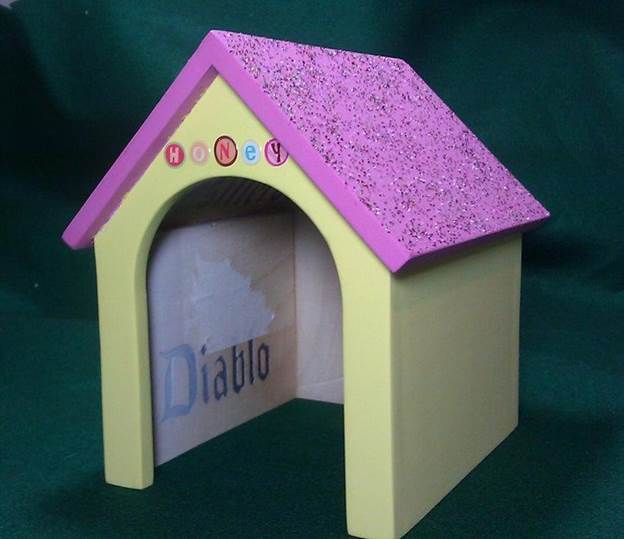 To build a house, you don't always need concrete. This DIY dollhouse is fit for your amazing kids who want a doll dog house. Don't forget to get the size of the dog so the house doesn't look too small for it. Cut wood from an old wine box was used for this project. Assemble the pieces and decorate.
8. DIY Halloween Doll House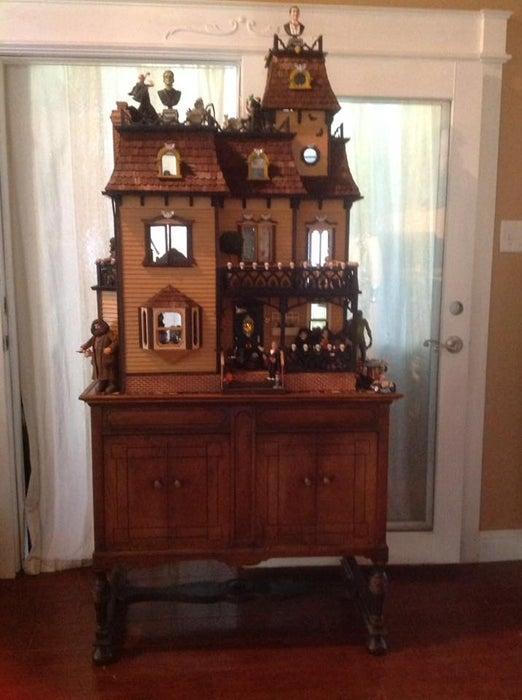 If you want to make an expensive DIY dollhouse then you can try out this first. This doll has an amazing glow of poise and excellence and it should not be too difficult to recreate. If you have an old dollhouse then you can refurbish by changing the wallpaper, floor, and furniture.
9. How To Make A Fold Away Doll House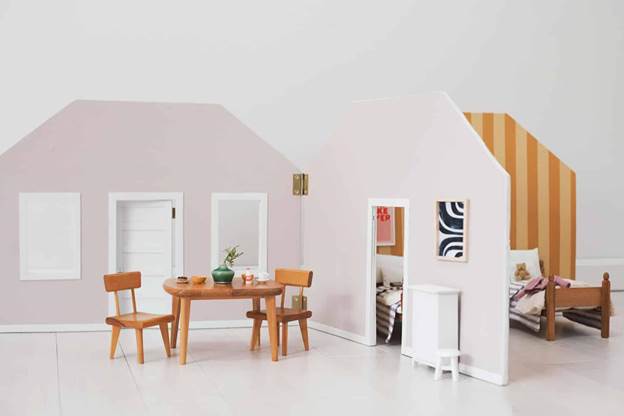 This foldaway DIY dollhouse is portable and easy to create. This will help your kids not to litter the entire environment when they are done with playtime. Cut out the shapes on the plywood with a jigsaw and sand it. Paint and assemble.
10. DIY Dollhouse From Crates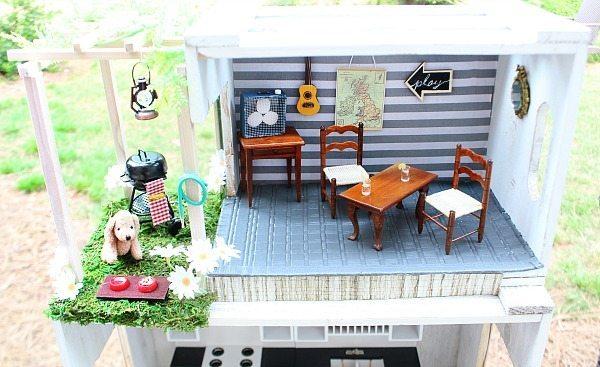 Help your kids to learn the art of creativity from a tender age. Don't forget to keep them out of harm's way if you are working with too many harmful objects and instruments. This won't stress so much, just stack the crates and glue together but don't forget to use your favorite designs.
11. DIY Miniature Cardboard Dollhouse
Are you on a budget and you need a simple DIY dollhouse for your kids? Let's try out this cardboard constructed piece. Cut your pieces to shape and attach them with glue and fit into your construction. You can use pieces of colored paper as your paintings.
12. $37 Thrifted Doll House Makeover
Building a dollhouse is fun and whoever you make it for would surely cherish it. This costs as much as $37 to recreate and it is made of wooden pieces. You will need a lot of paint to refurbish an old house.
13. How To Make A Pink Cardboard Dollhouse
Are you looking for the perfect gift for your kids? This should suffice. Pink is a fascinating warm color that you can use for your DIY dollhouse. You can use different pieces of colored paper as your wallpaper. These tiny pieces can be a lot difficult to pick but you will need perseverance.
14. How To Make A Doll House In A Shoebox
Your old shoebox does not need to be thrown away. You can use it to create something as fascinating as this. You will need a stronger adhesive to fix all the details but first, you need to cut out your pieces.
15. DIY Fairy Castle Doll House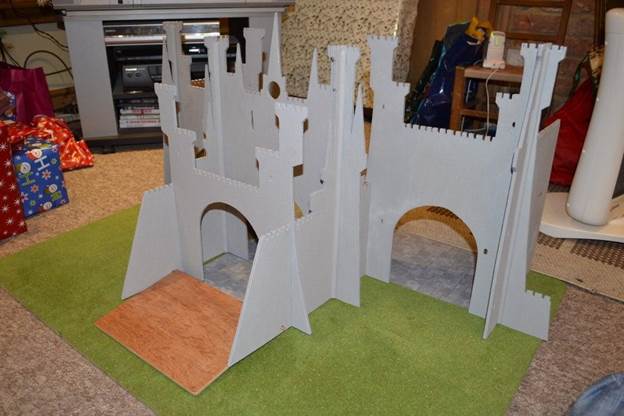 You can always recreate what you have always pinned in your TO DO using the DIY dollhouse creations. You can always get inspiration from somewhere and use it to build. Create your designs and transfer to the plywood then cut. You may need to spend some cool cash but it's worth it. It is collapsible too.
16. Easy LED Doll's House Lighting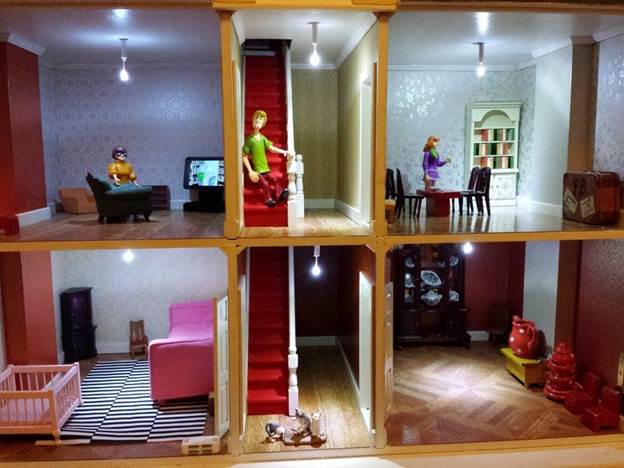 Making a dollhouse from scratch can be somewhat exhausting but you can always have an opportunity to make it the way you want it to be. You can choose to fix led lights inside the house so it can stand out. Each room is tiled with floor tiles. It comes with a lot of cabling and you need to affix it to the floor of the room above each room. You can use a project box to hold the switches. Using shades for the bulbs is quite necessary to add better finishing touches.
17. DIY Doll House With Cardboard Box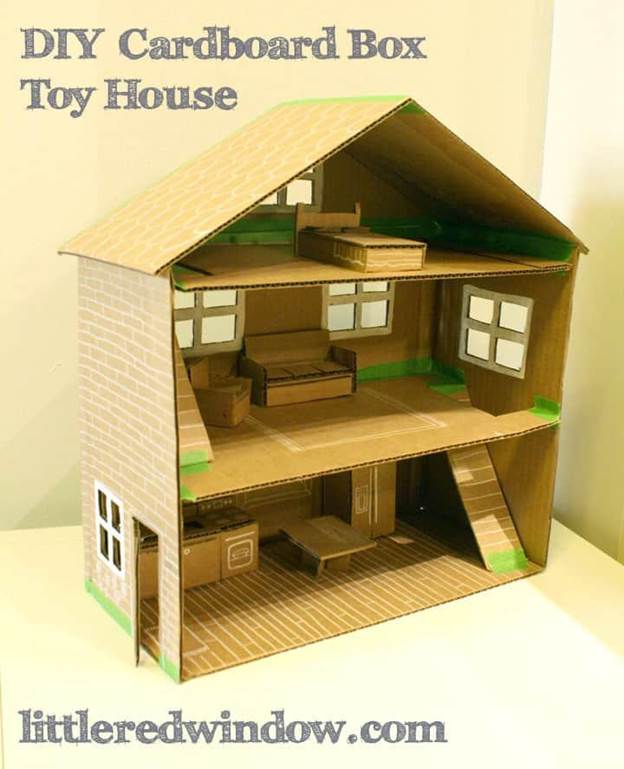 If you want to build an amazing dollhouse with a low budget, you can always make this possible with this DIY dollhouse made of an old carton. The walls are painted like bricks and that is pretty different from the usual regular bright paints and wallpapers. Just use a pencil and a ruler and scribble.
18. DIY Collapsible Dollhouse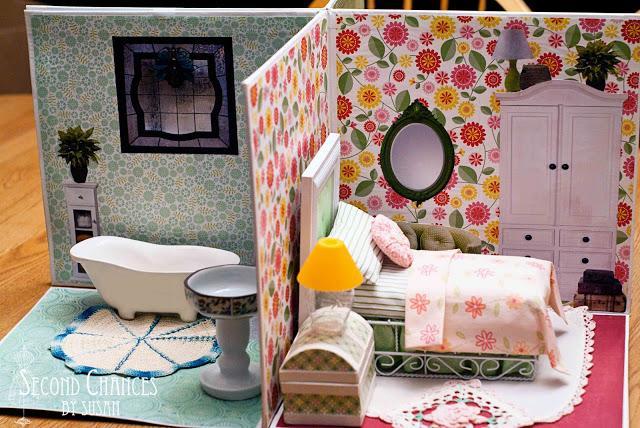 If you need something to get you occupied for Christmas then you can try duplicating this DIY dollhouse. It's unusually collapsible. Instead of using three-ringed binders, you can use thrifted double album covers. Every detail was constructively joined together to make this beauty.
19. Pink Fairy Cottage House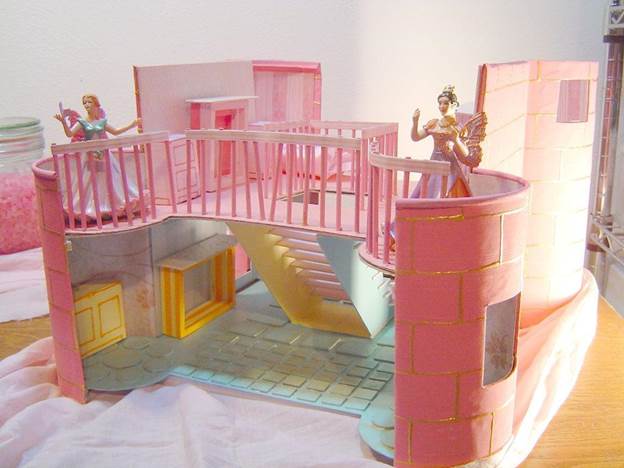 This project is not meant to take so much of your time as far as you have all the necessary tools that can be used for it. You can check around your house for these materials. This was gotten from the yard. You will need materials like paper, fabric, lace, paint, mat, board. This two-floor house is made with very easy to find materials. First, the measurements, draw it on the paper, cut it out then assemble.
20. How To Wire A Dollhouse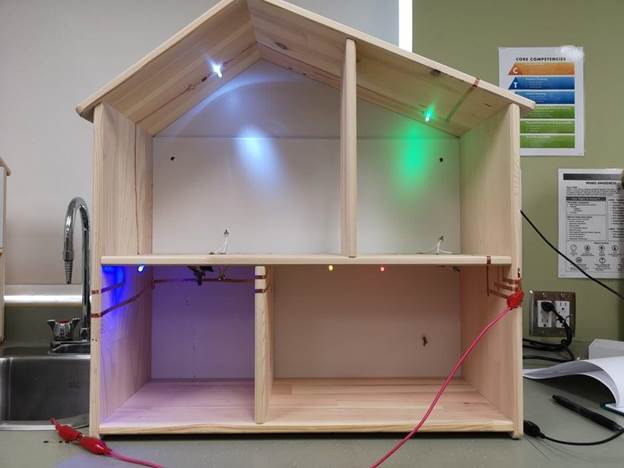 This beautiful DIY dollhouse will need you to use parallel circuits, resistors, wire, LEDs, copper tape, switches, current, or voltage. If you are a student from the department of physics then this should not be difficult to come up with. Get an already made dollhouse and build in your constructions or you can decide to make a dollhouse for yourself.
21. How To Build A Wooden Doll House
This wooden dollhouse was made from scratch and can be gifted to anyone. You will need to use heavy equipment for this. Set out your divider pieces and trim them to the shape you want to use.
22. Building A Simple Wooden DollHouse
If you need a simple DIY dollhouse and you will get to save a lot of money for yourself. If you have access to a plywood remnant then that can save you a lot of money. To make it not to be too tasking, you can make the interior pieces the same. Attach with wood glue and grad nails. It makes it less messy.