Clowns are for comical relief. It is more of how they dress than how they look. Clown costumes are the easiest to recreate. If you need to dress your kids up for a costume party in school then this DIY clown costume collection is available for you.
All the projects listed here are easy to make and budget-friendly too. All you need to do is to get your materials ready and you are good to go.
1. How To Make A Clown Costume
Do you mean to dress up for Halloween or for a costume party and you are looking for the best clown costume that is easy to make and show off, then this DIY clown costume makes up is your best bet. You will need easy to wash paint for your face and a rainbow wig to finish off.
2. DIY Kids Clown Costume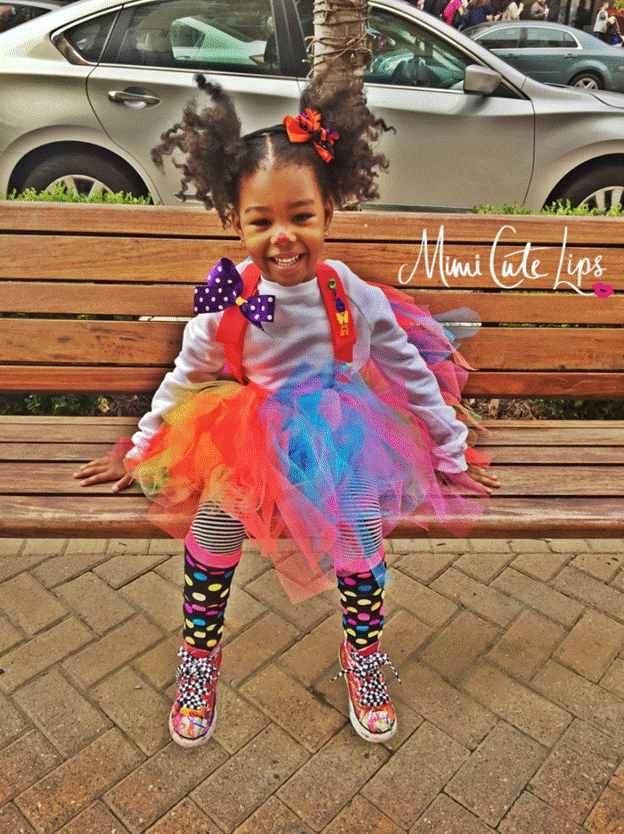 There are a lot of easy clown costumes that you can easily pull together for your party. You will need tulle, ribbons, elastic, suspenders, funky socks, and red lipstick to pull this off. Cut and fold your tulle then attach a ribbon to the base of the tutu. Use some suspenders to make it look more fun.
3. DIY No-Sew Kids Clown Costume
Have you ever thought of making your DIY clown costume cute, classy, or creepy? You can always customize it to look like what you want. With these easy steps, it is possible. You need kids' pajamas, a paper hat, pom poms, paper clip, fabric tape, and glue. Glue the pom-pom on a paper hat. Fold a card stock into a fan and glue with paper tape. The rest is easy.
4. DIY Rodeo Clown Costume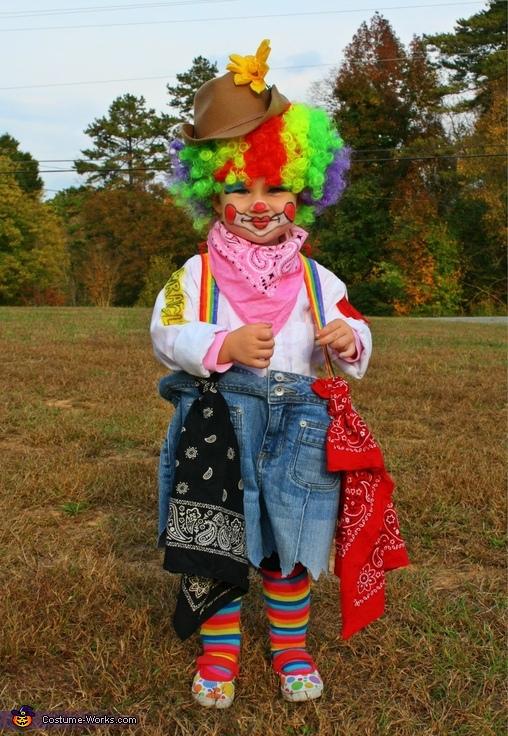 You can either get your DIY clown costume from the home or from thrift. You can also get from both places as you wish. This is made with an old jean that is oversize for the child. Cut the edges to look rugged. Most times rainbow-colored socks can do the trick.
5. How To Make A Hobo Clown Costume
People will sincerely stop and stare when you are done making this up from your wealth of materials. You don't need to make use of the whole word to get this done. Very few materials and you are good to go. After your dress up, you need to look sad and that is why people love you. Don't forget to add patches to your soot and pants.
6. Kid Clown Costume DIY
Here's a DIY clown costume on a budget. This is easy, less expensive, and cute. When you are done working on this, you will surely turn heads. You can make the hat by turning a lightweight cup and attaching a cardboard circle with felt. Use a headband to keep it in place. Embellishments are cool too.
7. DIY Clown Costume For Kids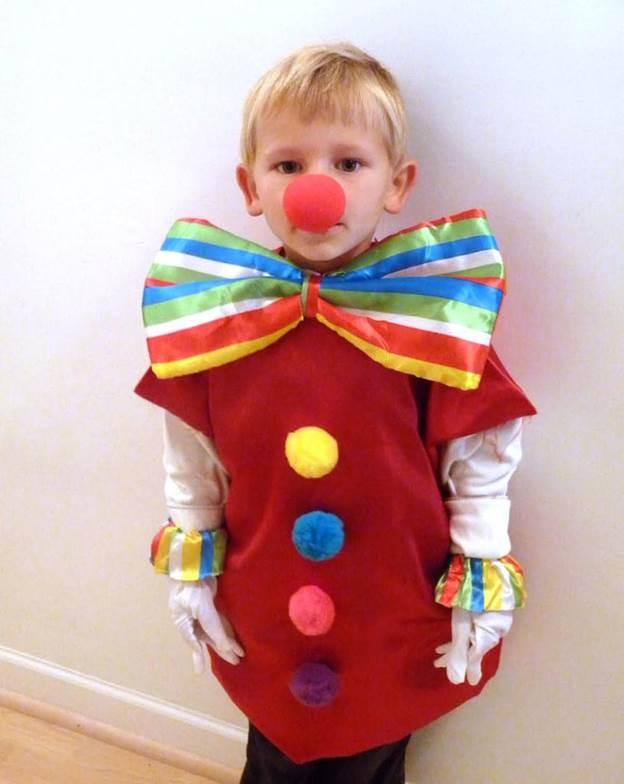 Clown costumes are fun to work on and they give you a different look and feel of a really funny person. So you need to make yours as much fun as possible. This DIY clown costume does not need to be sewn. But you will surely need to glue some pieces together.
8. DIY Vintage Clown Costume
There is no serious look with a DIY clown costume. You need to make yours as clownish as possible and you can get all your materials from around where you are. If you need anything extra, you can hit the store.
9. DIY Sad Clown Costume
For a clown costume, your dress is as important as your face. As you are in a bid to make your face fun, think about working on your dress too. Help your kids to be creative while working on this DIY clown costume.
10. Pennywise the IT Clown Costume DIY
You don't always have to break the bank to get a DIY clown costume this cute. You can always use your resources at arm's length. This pennywise clown costume is exact from the movie adaptation of Stephen King's novel. Some sewing will need to be done. This has a lot of complications but you can always duplicate it.
11. Cute Clown Costume For Kids
Bright colors are very essential if you want to make a DIY clown costume for your kids so they don't end up looking really terrible and overly scary. Paper daisies are used for making the collar of this costume. Since the materials are easy to find, this can take less than 30 minutes to make.
12. DIY Super Easy Clown Costume
Make the costume day a memorable day for your kids by making a cute DIY clown costume for them. They don't need to look horrible but they will surely pull a crowd. You will need makeup, a hat, and a collar. This costume can be easily detachable so you can still preserve the normal items.
13. DIY Halloween Clown Costume
Don't bother about looking organized if not you will defeat the purpose of clowning. Instead of using a party hat for this, you can use a wig. Make sure your shoe is super oversize. All these can be gotten from the store.
14. DIY Pennywise Costume Tutorial For Ladies
It is really easy to make a classy clown costume. It must not always be scary. Having a cowry wise costume for Halloween is a lot beautiful. If you can't find pom poms then you can make do with a girly ribbon. The tulle will be used for the neck, hand, and legs. Get ready to do some sewing.
15. DIY IT Costume
These pennywise costume materials can be easily gotten from the store. This grandpa cap can suffice a hat and a wig. You can use a hair spray to make it stand then use a different color to add a good look to it.
16. DIY Clown Costume For Kids
To make yours so easy then you will need whimsical embellishments to add to your child's pajamas. Use their favorite colors to make it more memorable for them. You may not need a sewing machine but you will surely need a needle and thread. You can use yarn instead of tulle and felt balls instead of pom-poms.
17. Maimie The Clown Costume DIY
Making Halloween costumes is not so much of a big deal. You can always sit in the comfort of your home and design one out. For this evil DIY clown costume you will need to sculpt and mold the mask then paint it with silicone. Attach a weapon if you like.
18. DIY Dog Clown Costume
You don't need to be the only one clowning, your pet can join in the league too. $5 and less than 30minutes can pull this off for you. Get a piece of craft foam for the hat and fabric for the collar.
19. DIY Easy Clown Costume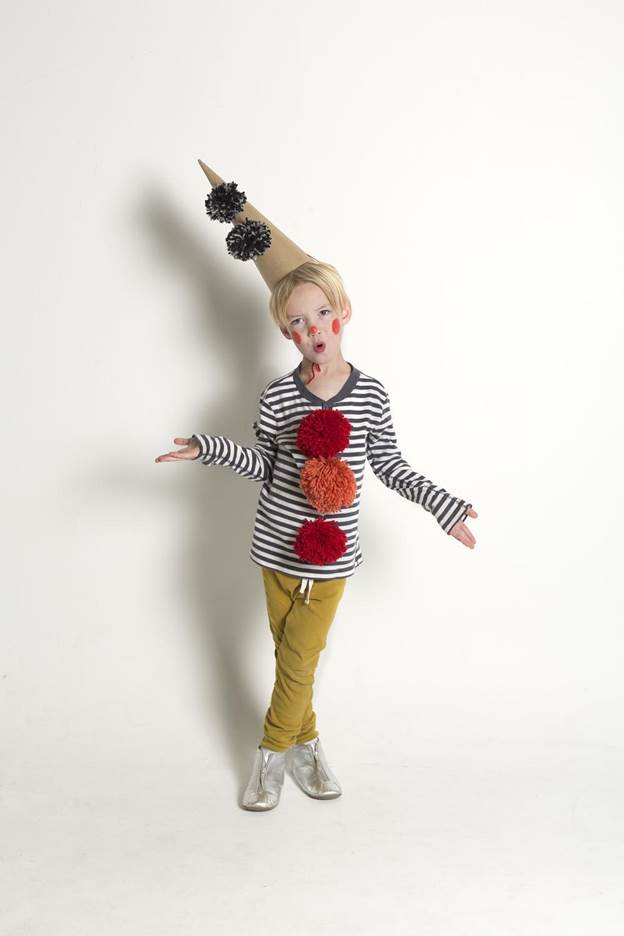 To be a clown, you need to wear a clown costume. This is one of the easiest clown costumes to recreate. Get some pom poms and attach to the kid's fun striped shirt. Use a poster board or felt for the hat and add some color to the face.
20. How To Make Joker Costume
This is a replica costume from the Joker movie. You will need a colorful suit to pull this off. This costume may end up being heavy so you need to have some stamina for it. And of course, you will need some thrift shopping to get some materials.
21. Cotton Candy Clown Makeup DIY
Your face details are very important when you want to make a DIY clown costume. The makeup products should be able to wash off if not you may just remain a clown forever. This DIY tutorial will show you how to make the perfect cotton candy clown makeup.
22. DIY Clown Costume
If your child is in a costume contest, try this DIY clown costume and you are on your way to taking the first position. You can use all colors of the tulle lace. The petti flowers are detachable and can be taken to another top if the old one doesn't fit anymore.
23. How To Make A Clown Costume
There are a good number of easy ways to look like a clown. You need colorful clothes that may not match up and down. Get some decorations, suspenders, makeup, a red nose, and a colored wig too. Feel free to use a bow tie or a bib.