2020 may have started as an okay year, but it quickly spiraled out of control. Due to the current global pandemic and lockdown restrictions, a satisfying workout at the gym has been reduced to a mere memory. Well, are you worried because you're falling back on your fitness progress due to lack of equipment? Here are 15 diy squat rack tutorials that will ensure you stay in shape without breaking the bank for a highly-priced store-bought squat rack.
1.Fold Out Squat Rack.
This diy squat rack is the definition of efficient, cost-effective, and space-saving. Who knew your workshop could double up as your home gym? This diy squat rack is mounted to your wall and designed to fold out and back making it the perfect solution for cramped spaces.
It's also very stable as it gets support from both the wall and the floor. The toolset in this tutorial may be advanced but nothing you can't improvise on. An update video follows up this tutorial, so you're sure it works!
2.Top Notch DIY Squat Rack
This diy squat rack is perfect for your home gym use. It is designed to be anchored to a ceiling for stability because why not. With just ten 2-by-6s steel pipes and your basic shop tools, you can get this diy squat rack up and going in no time.
Another major perk of this diy tutorial is it includes the oh-so coveted plans! If you're not looking to lift any more than 300lbs, this simple diy squat rack is the way to go.
3. How to Build a HOME HALF RACK (Move It Anywhere!) - DIY Duke
This DIY tutorial is the burst of energy you need to get your diy squat rack up and running. With just four pieces of 4-by-4 pressurized lumber, nail plates, screws, pipe nipples, pipe caps, chair flanges, and an adequate toolset, you can get your diy squat rack in a few hours.
This video tutorial is very detailed and easy to follow. The inclusion of nail plates makes it even simpler to work on if you're new to the woodworking scene. You also get some professional hacks you can use on your next project.
4.Home-built Squat rack made of wood - DIY simple squat rack - Get fit at home - My tiny home gym
This video tutorial is unique because it involves a step-by-step and detailed breakdown of how the builder managed to put together his diy squat rack. Unlike most DIY tutorials, this tutorial doesn't involve the active building of the diy squat rack but an after construction one on one with inserts of the construction steps.
This squat rack is simple to construct and doesn't consume too much space. It's the perfect diy squat rack for the average weight lifter. If you're worried about stability, this DIY has you covered. This beast is anchored to your ceiling and wall, so you're good to go!
5. How to build a squat rack
This diy squat rack may hands down be the easiest and cheapest to build at home. It literally costs just $70. That's way less than some gym memberships! With a few 2-by-4s, five-gallon buckets, concrete, and some screws, you can make yourself the perfect squat rack for your home needs. Get ready to get your hands dirty on this one because it's totally worth it. If you're looking to throw in a little aesthetics, you can include the optional spray paint.
6. How to BUILD DIY Squat Rack & Bench Press & Pull-Up - Space Saving Build with Few Tools – Affordable
You've seen the previous diy squat rack and you're a bit skeptical about its stability because you're looking to lift heavier weights. This diy tutorial is the perfect improvement to the prior. All you need to do is anchor it to your wall and include hinges to make it foldable. You get stability and space! This tutorial isn't very detailed but involves a printable plan and its absolute genius.
7. DIY Wood Squat Rack Plans - The easy way to build it
Working with wood never seemed so easy. This tutorial involves simple concepts transformed into a masterpiece. All you need for this diy squat rack is some lumber, saw, wood glue, and a drill. It's that simple.
The tutorial is very detailed and includes a printable plan for measurements. To top it up, it is anchored onto the studs in your wall so you don't have to worry about it toppling over when you're lifting heavyweights.
8. DIY Rogue Monster Rack
If you're a fitness enthusiast, you probably know about Rogue Fitness. It's probably the best brand on the market and has a hefty price tag attached to it. Unlike all the other diy squat racks, this one is built out of metal.
It's hard to deny that metal is more stable and stronger in comparison to wood. The downside is it means its harder to work with and would need a professional toolset. Regardless, here is a very detailed tutorial on making your DIY Rogue Monster Rack and being honest it's just as good as the real deal.
9. DIY Squat Rack Guide.
This diy squat rack is simple to make and assemble. This tutorial is an eight-step written tutorial accompanied by pictures of different stages of the construction. The tutorial involves a very comprehensive and readily available material and tool list. The steps have been properly highlighted all the way from purchasing your materials down to the assembly. And did I mention that it will only set you back $200?
10. DIY Squat Rack / Pull-Up Bar.
This diy squat rack tutorial is a 7 step tutorial accompanied by pictures and an extremely detailed and defined plan. The material and tool lists are properly highlighted, and each step is explained and accompanied by a 3D illustration making it easy to follow. Although the squat rack is built out of wood, it is designed and built for stability.
11.Home Gym
This diy squat rack is perfect if you're trying to save big. The assembly steps are pretty simple and doable, even for the amateur builder. The written tutorial gives a step by step guide of the building process and includes a rough sketch of the rack.
Have you ever worked on a project and after a long day's work had that eureka moment you wish you had figured earlier? This tutorial involves a snip bit of lessons learned by the builder which will save you a lot of time and regret.
12. More Than Just Squat Stands
.


This diy squat rack is the very definition of budget-friendly. For only $50 you can have this bad boy up and running in a day. This DIY is very detailed with a very elaborate tool and material list. The DIY goes into the planning and execution process comprehensively. This written tutorial even has a section dedicated to explaining how to tailor your squat rack to fit your height. How cool is that!
13. Custom Wooden Squat Rack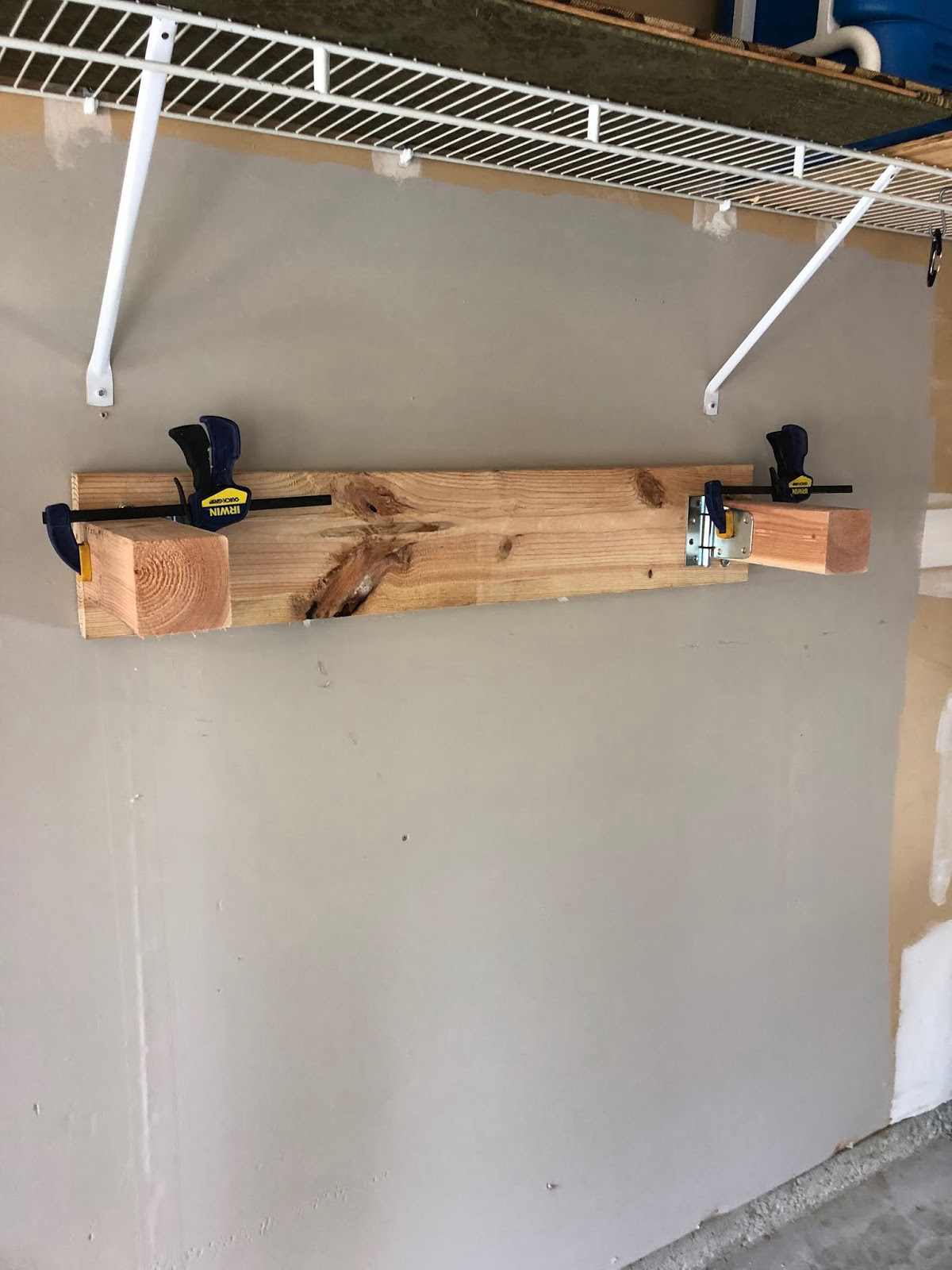 This diy squat rack is the very definition of affordable luxury. It's built from built and anchored onto your wall. With a couple of 4-by-4s, metal brackets, hinges, and screws, you can equip your home gym with this diy squat rack. The written tutorial has step-by-step instructions, including pictures of each stage, making it very easy to follow.
This diy squat rack is pretty much good to go by the last step, but this builder took his squat rack to the next level by painting it and adding an old mirror. Honestly, if I had this bad boy looking at me in my garage, I'd definitely squat every day too.
14.DIY Home Squat Rack
This written tutorial is perfect because it begins by highlighting the plans of the diy squat rack. Thank God for that! Besides the plans, a very elaborate material and tool list is highlighted. With just treated wood, bolts, pipes, and caps, you can begin work on your squat rack as soon as possible.
This tutorial includes a step by step guide, including pictures of the builder's progress and 3D diagrams of what the next step should look like. It helps a lot to know that your strange-looking cut is exactly as it should be. And if you do it right, you'll end up with this beauty.
15. How To Build a Squat Rack

Last but not least, this written tutorial is every builder's dream. With solid 21 steps, it goes right into the details to help you come up with the perfect diy squat rack. It is inspired by the famous power rack by Buff Dudes. The material list and tool list is properly highlighted and readily available to the regular builder. In just a few hours of work, you can jump-start your home fitness routine.
Conclusion
With all these genius diy tutorials and a handy set of hands, you can get your fitness goals back on track without worrying about having to spend too much money. Don't forget to use treated lumber if you're planning to set your gym up outside. Good luck!