Intense workout sessions can be both challenging and fun at the same time. If you're someone who loves to push yourself a little harder in your fitness games you probably know what an ankle weight is.
DIY ankle weights are a great way to add a little more intensity to your fitness routines without necessarily getting enlarged muscles. However, finding ankle weights that are just right for you can quite tough to do. Chances are good that if you do find something that suits your needs, it will be expensive. So save yourself the headache and make yours with supplies that are most likely around you. Most of these techniques require very minimal effort
Yup, you don't have to struggle with weights that are too bulky or too light anymore when you can make yours, and in record time too.
Ankle weights are great for adding resistance to your lower body fitness routines, improving walking gaits in older adults, and can help to increase calorie burns during slow walking exercises. It's time for your leg to do some hard work too!
If you want to make one of these but are not sure how to go about it, read on and pick a project from the variety of DIY ankle weights below. There's definitely something for everyone.
1. Homemade Ankle Weights
This DIY ankle weight project costs next to nothing and won't even take up to thirty minutes. What do you need to do it? Some sand, cotton, and an old shoelace. Directions are so straightforward, they will be hard to miss. You can determine the bulk of your own weights by either reducing or increasing the quantity of the sand. Measure your ankle and also ankle and make sure you're not exceeding over three percent of your total body weight.
2. DIY Concrete Ankle Weights
This is a concrete-based project and so you'll end up mixing some cement. It's easy to make but may take a longer time since the cement has to dry. Avoid making your ankle weights too tight to prevent injuries.
3. DIY Ankle And Wrists Weights
Cute meets functional in this project. So you'll burn calories and still be able to rock these. Gather your leftover fabrics and some sand and begin this exciting project. Use sturdy fabric so the sand doesn't slip out and leave a trail behind you.
4. Ankle Weight DIY
If you want a different-looking ankle weight, take a look at this. This project features a step-by-step guide on how to make your sand-filled ankle weights from start to finish. You can use this as an alternative to a concrete-based ankle weight if that makes you uncomfortable.
5. Homemade Leg Weights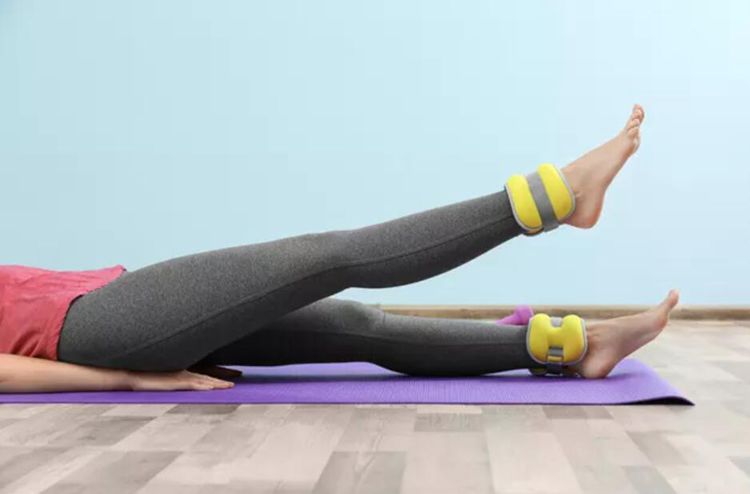 This is an easy, cheap, and yet pretty effective ankle weight project. You can choose between the reusable ( socks and dried beans) and disposable (sand and plastic bags) ankle weights options this project recommends. When embarking on this project, keep in mind that the goal is to build up your weight slowly.
Finally, if you have dried beans, some tube socks, and fastener strips( these are optional), then you have all you need to make yours. If you're going for something more disposable, just make your plastic bags and sand ready. Avoid exercise that is quite vigorous in nature when wearing disposable weights. The bulkier option between the disposable and reusable is the dried beans option, although the dried beans mold to your body easier. Livestrong
6. Wrist And Ankle Weights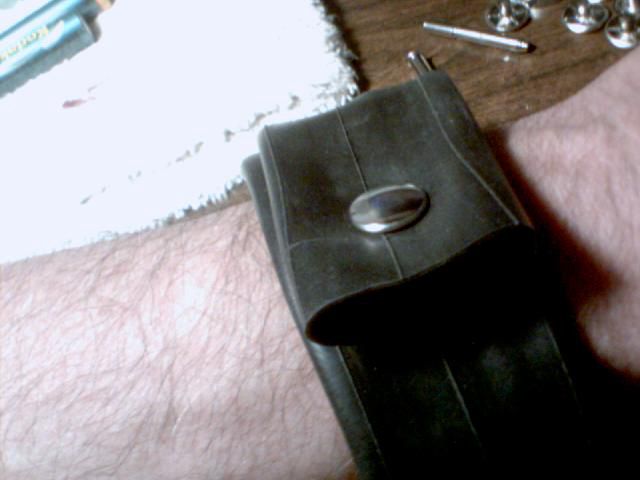 Here's an ideal project for those who need a more durable option. This project is simple to make and will stand the test of time. To make this project though, you'll need actual sinker weights (check project for accurate dimensions), a bicycle tube, heavy-duty snaps, nylons, and some diamond braid line. What makes it really good is that it works for both your ankles and wrists and that it fits firmly into place. Not only that, it is super comfortable. The project also guides you with accurate dimensions so you don't make weights that are too lumpy. instructables
7. DIY Arm/Ankle Weights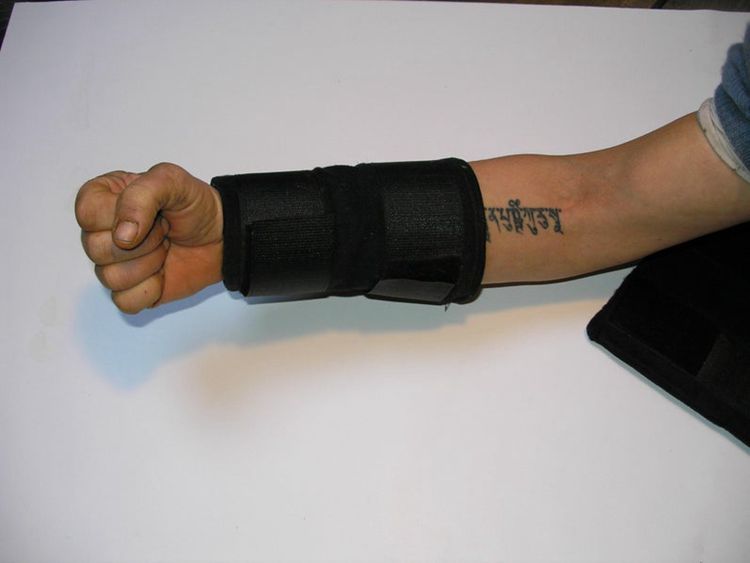 Sewing enthusiasts would love this project! It's awesome because you can customize the weights to the bulk you want i.e it doesn't have to be too bulky or too light. To design this, you'll need wheel weights, industrial Velcro, fabric, sewing equipment, and scissors. These are very comfortable, have a feel-good effect against the skin, and will also yield desired fitness results. Plus, they look trendy and cool to wear. instructables
8. DIY Smart Ankle Weights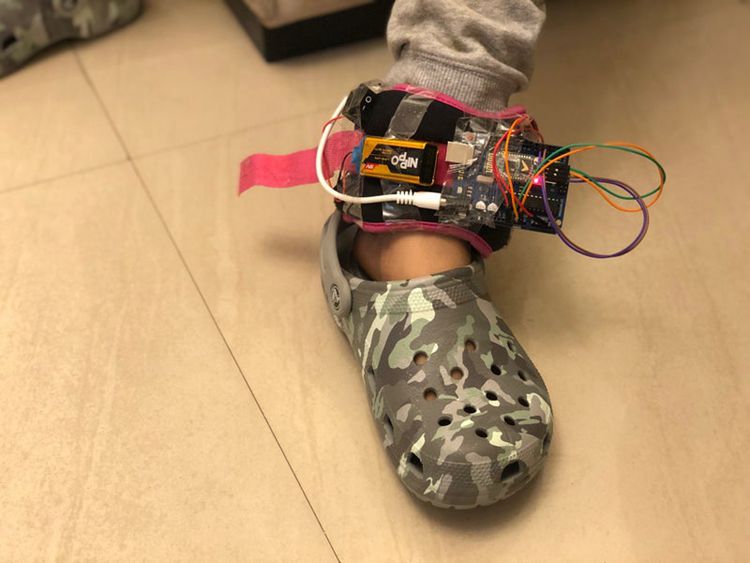 This is for ankle weights users who want to be more challenged. You'll absolutely love this project if you're looking to intensify things a bit. Being a smart ankle weight, you can track and record data from your exercises. This way, you can smash those fitness goals and set higher ones. It'll require you to do some coding, create an app and also have basic electrical skills as well. However, the stress is very much worth it because your smart ankle weights will be way more efficient and we help you maintain your track record. Instructables
9. Quick Wrist And Ankle Weights
Do you want a light ankle weight to work out with? Then attempt this project. These are suitable for most kinds of exercises like planks, leg extension, and others. To complete this, you need just three ingredients which are: polyfill glass microbeads, fabrics, and velcro strips. It's simple, quick, and easy.
10. 10 Minutes Ankle Weights
What can you make for under 10 dollars and in 10 minutes? Your very own ankle weights! Don't have a sewing machine? No problem as you can hand stitch as well. This project is fun, unique, and pretty cheap. Spice things up by making one for every family member and organizing a family workout session. For fun, you could try out different kinds for each person
11. Homemade Ankle Weights
Another incredibly simple and fun way to make your ankle weights. You need black sand,  stretchy cotton socks, twine, and a shoelace. The technique employed is very straightforward and fast. No sewing, no use of cement. Just basic three approaches to designing your own weights. This project is also ideal for older people as the weights are not too bulky but light.
12. DIY Ankle Weights
Make your cement-based ankle weights in a short time. If you're looking to make bulkier weights, the key is to add more water to your cement mix. These weights might be bulkier but it only means you'll burn calories a lot faster thereby reducing leg fat and growing lean muscles.
13. Homemade Concrete Ankle Weights
Cement for the win, again! To build this project, you need some cement, a heat source (preferably a lighter), and a shovel for mixing cement. This project is detailed and useful for those looking to deslighterign something easy but effective. Don't wait out on this one. Try it and see!
14. Homemade Ankle Weights Using Sand
Build your own sand-based ankle weight project using this guide. This is especially useful if you want weights on the bulkier side. This DIY project is super fun, and easy. Although, it may cost you the sleeves of an old sweatshirt and some sand. It feels good and looks unique as well.
15. How To DIY Ankle Weights
This project tackles the production of ankle weights from the heath angle. If you need more information on the benefits, and proper usage of ankle weights. Follow the step-by-step guide in this project. You'll need a weighing scale as part of your supplies for this project. This DIY creator takes the time to explain the effects and benefits of ankle weights while showing how to do it.
Conclusion
Ankle weights might seem like a fitness fad but have actually existed for a really long time.
When building your ankle weights, remember that before you begin, there are lots of factors to consider to avoid injury and having to make it over and over. Find out what routines are safe to use the ankle weights with as not all routines or exercises need an ankle weight.
Remember also that it's very important that the weight is an appropriate size and not something your legs can't support. When you've done your research and have the proper information, don't forget to design your very own ankle weights and get started on those leg extension exercises.
After exercising, remember to store your ankle weights properly.