Fire pits are to outdoor living spaces what jam is to bread and in the world of fire pits, propane fire pits are the Holy Grail. They not only provide warmth in cooler climes but are a great way to add character and an elegant ambiance to your outdoor space. It's true your porch or patio could do just fine without one, but why be 'just fine' when you can have perfection?
This list of DIY propane fire pits is a must-have for you if you desire more than 'just fine'. Propane fire pits are better than their wood using counterparts particularly as they do not pollute the air, plus they make enjoying a fire pretty easy.
You don't have to worry about the wood gathering or stoking, turning it on is fast and easy, cleaning is easier since there's no ash and so much more. Having a DIY propane fire pit also means you get to customize your pit however you want it to be. The materials required are easy to source and the instructions simple and direct. Let's get started!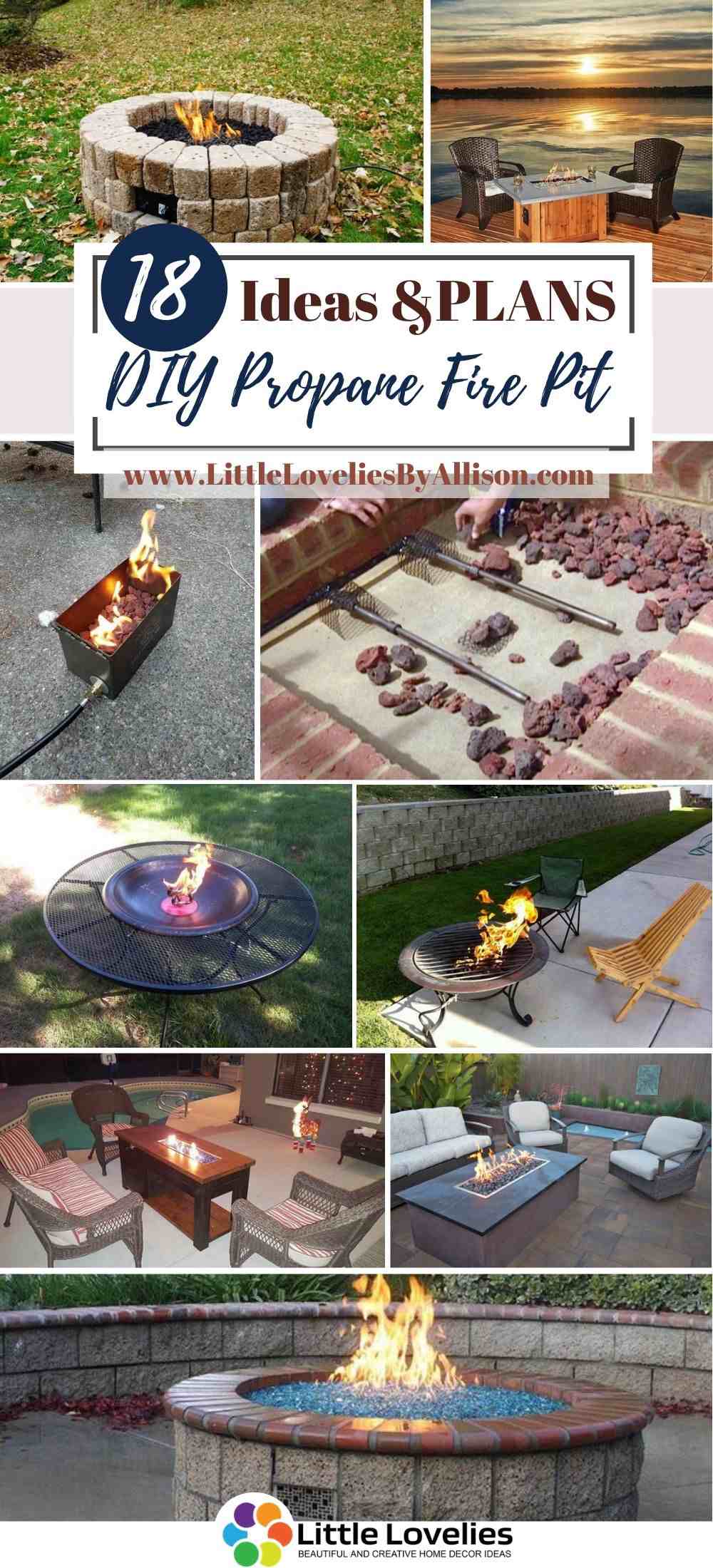 1. DIY Cheap Propane Fire Pit
First on our list of DIYs is this DIY propane fire pit which costs about $200 to put together. The major things you'll need are a readymade fire pit and black iron pipe to make an adjustable flame fire pit; this way you get to easily control how much heat is being produced.
2. DIY Propane Pipe Burner for Fire Pit
This DIY propane pipe burner is not only super simple and fit for use in a fire pit, but it can also be used in cooking, barbecues, and to make torches as well. The tutor in this DIY video creates a concrete fire pit with this propane pipe burner with a very detailed step by step delivery of the entire process. You'll be needing an air mixing valve if you decide to make a large fire pit burner from this DIY.
3. How to Make a Propane Fire Pit from Flower Pot
You need very few materials to make this work and the flower pot is a nice touch. Choose your burner based on the size of flower pot you'll be using (your propane tank should fit into whatever flower pot you're using), a 12" burner was used in making this DIY fire pit from a flower pot. You'll also need regulators for the propane tank and for turning the gas off/on, hoses, and tools for work.
4. How to Build a Propane Fire Pit
A FireGear Outdoors burner system and Rumblestone concrete blocks are used in building this propane fire pit. It's a good step-by-step instructable that is clear and concise. If you can't get a FireGear Outdoors burner system, feel free to use any other that gives you a wide range of choices, and meet safety regulations.
5. 3-Tier Propane Fire Pit DIY
You get a beautiful piece of art with this 3-tiered DIY propane fire pit. The trick is in the combinations used in the making of the top and bottom tiers. You can make do with any shapes or materials of your choice in the making. The top tier is a metal stud frame covered with tiles, the middle tier is the metal frame and the bottom tier is flagstone covered base.
6. DIY Metal Propane Fire Pit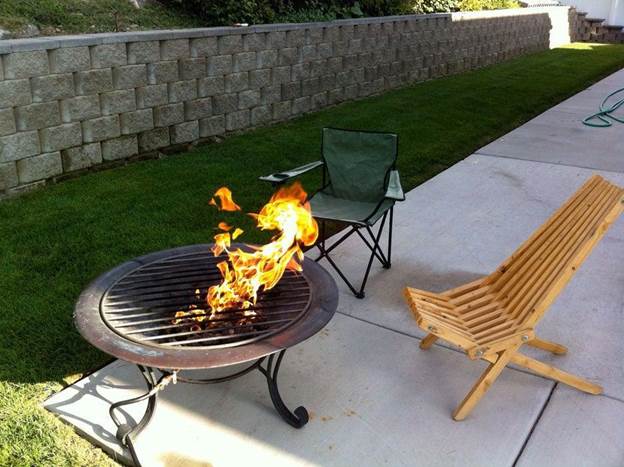 By far one of the cheapest and less cumbersome DIY propane fire pits you can ever build, it also serves well for barbecues and outdoor grilling. An old fire pit is the core of this creation with other materials being used such as copper pipe and fittings, regulators, fire pit stand, and you're all set.
7. DIY Propane Fire Pit
This DIY propane fire pit guide also comes with resources to enable deciding on the right kind of fire pit to meet your needs. Pretty awesome stuff. It's more like a guide to everything you need to know before you build your own propane fire pit, from choosing air mixers/vans to picking between fire glass or rocks.
Regardless of whether you build the tutor's fire pit, this resource material is one you should always have in your DIY propane fire pit arsenal.
8. How to Build a Propane Fire Pit Table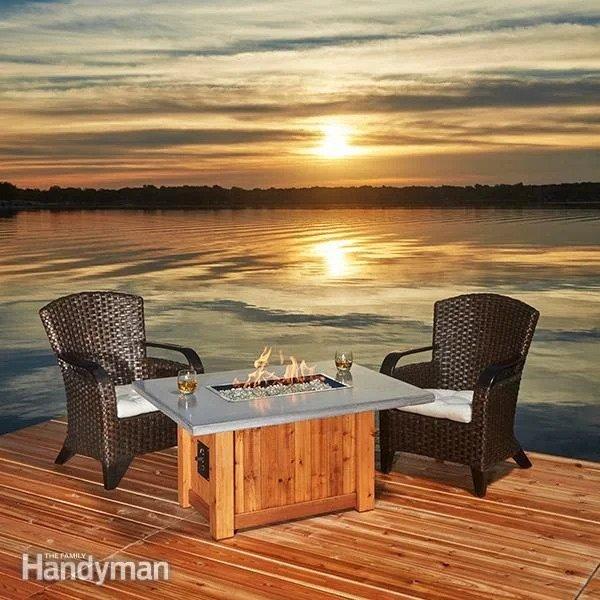 This costs about $101 - $250 put together and with propane fire posts costing anything from $850 - $1,400, it's definitely worth it. You'll be using tools as a miter saw, table saw, drill, concrete towels, compressor, and a trim gun amongst others. Tools aside, the components for this DIY propane fire pit are just 3; a burner kit of your choice, cedar, and a countertop mix.
Following the well-outlined steps in this tutorial, all you need to do is set up your burner kit, build the table stand, make the concrete top slap to your specifications, do the finishing, and voila! You're all set.
9. DIY Propane Fire Pit Build
Get a load of practical tips to help ease along your assembling and installation process of the DIY propane fire pit you plan on building. It's important that you know the most basic fire pit safety concerns to prevent accidents and explosions. This guide also contains quick fixes on using frames/burners to put together your fire pt without much hassle.
10. DIY Propane Fire Pit Table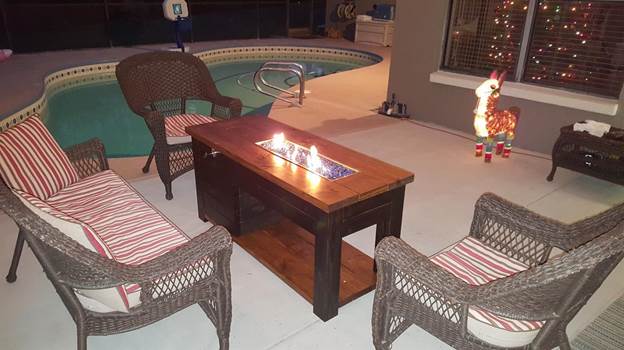 The dimension pictures provided in this DIY propane fire pit table resource material make it easy to understand and practice DIY. This is one of those fire pits that can double as a table to place stuff on while enjoying the warmth and ambiance that it brings.
11. How To Build A Gas Fire Pit
Build your own gas fire pit in under one minute and for less than $50 too! You'll need to get a gas burner, glass rocks, lava rocks, an adapter, a propane tank, and a propane hose. It's pretty simple to assemble this DIY propane fire pit and you can make it look far more exquisite than it costs by playing around with the rocks and color of the stand.
12. How To Build A Propane Fire Pit
With a burner of any shape and size of your choice, regulator, lava rocks, glass gems, and a few other items, you can make this beautiful fire pit burner. This is one DIY propane fire pit that allows you to be creative in your choice of a vessel, so feel free to use your imaginations to the fullest.
13. DIY Patio Gas Fire Pit Table
This is a large, round concrete based gas fire pit that is perfect for the outdoors. The list of tools needed is quite extensive and might look daunting, but the good news for beginners is the provision of a beginner tools list – both lists can be found in the description under the tutorial video. You might want to sit this one out if you do not have the tools listed as getting them would increase your costs and defeat the point of a DIY propane fire pit. Unless, you intend to keep using them often.
14. How to Make an Outdoor Gas FirePlace
Another concrete based DIY outdoor gas fireplace. You'll need your burner and pan, propane kit, lava rocks, or glass gems to finish this up. 12" of concrete is used to create the table surface surrounding this fire pit.
15. DIY Propane Gas Fire Pit Table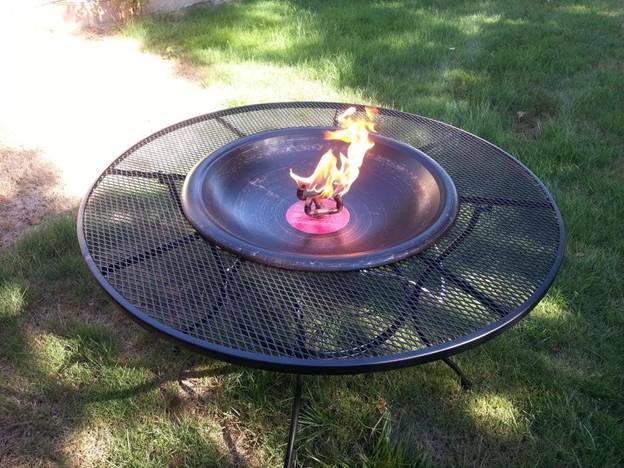 A little welding here, some metal bending there and you'll be set up cozily with your gas fire pit. For supplies, you'll need safety goggles, metal cutting tools, a measuring device, a paint removal tool for metal, welders (for copper pipes and metal respectively) amongst others. The entire process is fun and straightforward, leaving you with a unique gas fire pit that makes this DIY propane fire pit hack a must-have.
16. How To Hook Up Gas For Fire Pit
If you already have a fire pit section built in your home but have been unable to install the gas pipes to get it to work, this hookup gas for fire pit DIY is for you. While your materials will have to be customized to your fire pit, the materials needed and procedures are the same.
17. Building A Propane Fire Pit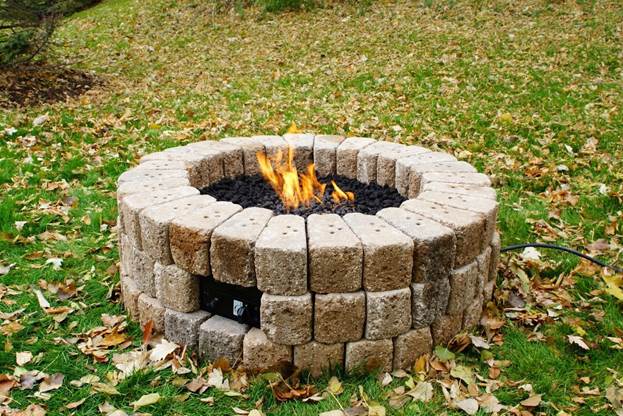 Build this DIY propane fire pit in just 10 steps and set yourself up for warm nights around a fire. Get your concrete hardscape blocks, gas burner kit, lava rocks/glass gems, concrete adhesive, and your block assembly tools to put it all together.
18. DIY Propane Fire Pit
The easiest of them all; this DIY propane fire pit gets the job done while minimizing space used, making it ideal for places with space constraints. A hole is drilled on the side of a 50cal ammo can, a gas pipe connection is affixed to a burner and assembled with the can, all that's left is a wire mesh to place the burner on top so it's not touching the can base and your lava rocks.