Here's an article that'll show you how to make a DIY Wifi Antenna. Making a Wifi antenna at home is a thing of joy, buying one from stores nearby isn't going to be much fun as making one from scratch.
Wifi antennas essentially pick up signals from your local Internet Service provider and with that signal being picked up, you can use the internet, so you must learn how to make a Wifi antenna at home with a few simple materials that might cost you nothing.
1. DIY Wifi Antenna
Essentially, to start building this amazing wifi antenna in just 20 minutes, you need to gather a few supplies like a tin can, USB tripod, USB expander wire, a drill, and a hot glue gun. Once all these above-mentioned supplies are ready, what's left are 5 simple steps to build this wifi antenna that will boost your wifi receiver by an outstanding 75 percent.
2. DIY USB Wifi Antenna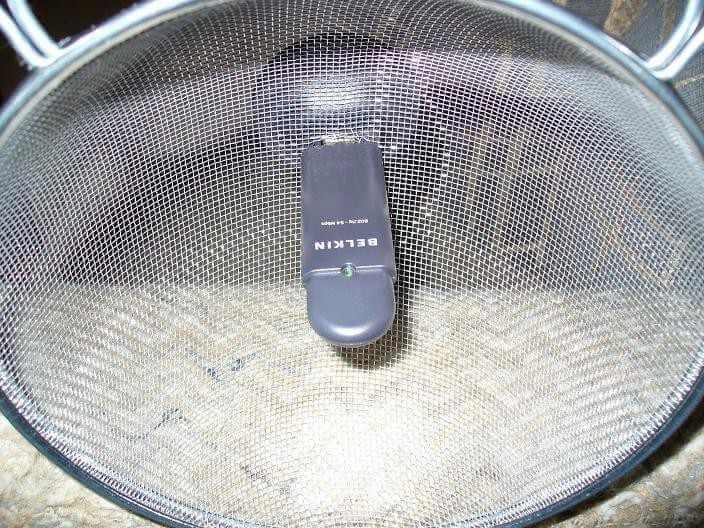 There are two important items that you need to build this USB Wifi antenna, you need a USB Wifi, and a strainer. With these two items, the remaining supplies will be easy and cheaper, they might even be things that you can find around your house, like duct tape, a wire cutter you can use to create a hole on the strainer, e.t.c.
3. How To Make A Long Range Wifi Antenna
Here is a unique method you can adopt to make a long-range Wifi antenna for your home. You need about 6 tin can tops, a drill, a metal rod, a tape measure, scissors, and lots more. You are also going to use something like a small tripod stand for the antenna. It's a simple build, easy and quick.
4. How To Build Wifi Antenna
Watch this video tutorial to understand fully how you can make this Wifi antenna to increase your Wifi range when using high-speed Wifi. First, get an empty soda can, and a cutter and cut out the bottom part to use to make your antenna. Next, punch a small hole through the center of the bottom of the can. The rest of the process is super easy and fun to build.
5. How To Make A Wifi Antenna
To build this Wifi antenna, using this guide you just need a pair of scissors, electrical tape, an empty box ballpoint pen, a lighter, wire cutters, a metric ruler, and finally a large paper clip. The above-mentioned items are for the first method, this guide has two amazing methods to use to build a Wifi antenna. For the second method, you'll need an N-female chassis mount connector, an aluminum can, a pigtail cable, copper wire, soldering iron, and more. This method is more expensive and technical than the previous method.
6. DIY Low Budget Wifi Antenna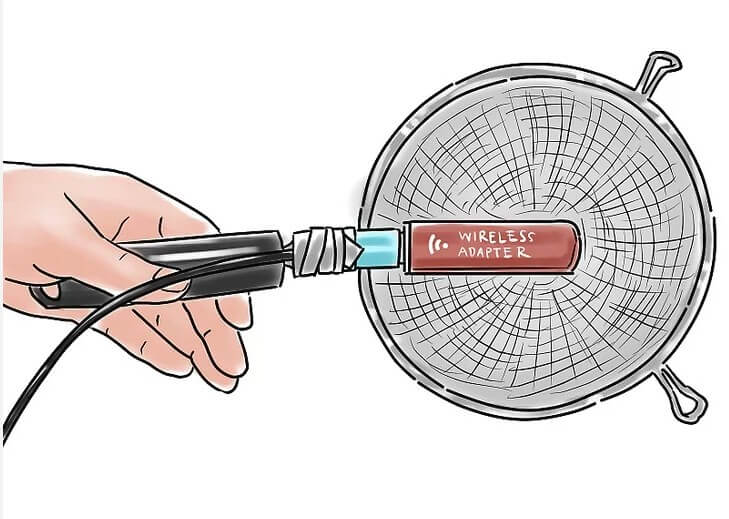 These are the materials you need to build this low-cost Wifi antenna that will be as strong and durable as possible. First, get a USB wireless LAN adapter dongle, a USB passive extension cable, a mesh-covered dish, and assemble the pieces to form your Wifi antenna. All these materials will cost you about $30.
7. Wifi-Gun DIY
With this method, you can give birth to a real Wifi rifle, one of the most powerful Wifi antennas ever made at home. All you need is a metal copper sheet. You need to cut the metal sheet into the desired shape with super precision. Any deviation in the cutting scheme could render the entire job useless. Create a hole in the center of all seven metal sheets. Set up your stand, rod, and attach the USB modem and complete the steps.
8. Homemade Wifi Booster
It's easy to make a Wifi booster to boost your Wifi signal strength. First of all, you need an antenna, you can use an antenna from an old sound system. Peel the cover to expose the wiring inside, then manipulate it to form your Wifi booster.
9. How To Build A Tin Can Wifi Antenna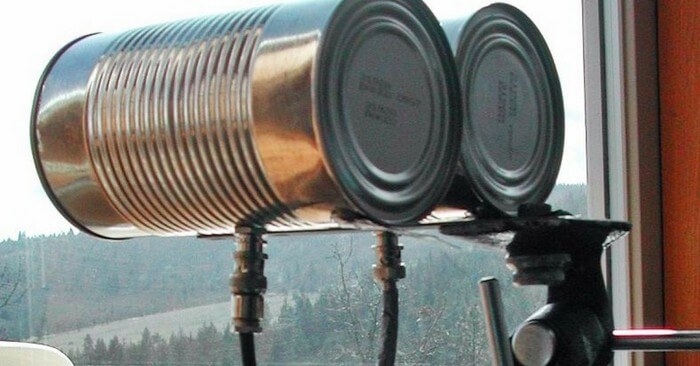 This method might look ugly and funny, using two big tin cans as your Wifi antenna, but it's super effective and cheap, with just $5 you can build this with ease at home. It's also super easy to make. The processes can be done by just anybody. You will also need other items that you can learn Misty ore about in the guide link.
10. Homemade DIY Wifi Antenna
For a beginner with no experience in how this Wifi thing works, you can also build a Wifi antenna with ease from the comfort of your home. The making process is simple, quick, and easy. There are also two easy and amazing methods to try out, any method you choose will do just great.
11. DIY Wifi Antenna
The creator in this video tutorial guide spoke and taught how to make a Wifi antenna in Hindi, so it might be hard for you if you don't understand him. You can also check the description link to learn more in English. In this guide, you will be making a Wifi gun that can catch signals from 3km away. You'll need metal sheets, of several sizes, cut them into the desired shape and size, and assemble them from your Wifi gun.
12. DIY Wifi Antenna Build
The Wifi antenna that the creator made in this video tutorial guide works at a frequency of 2.4GHz In Yagi style. Why this design was chosen is because it has a consistent element length, has a gain of more than 5db, and the materials used ate super durable.
13. DIY RV Wifi Antenna Under $25
If you have a budget of about $25, this video tutorial guide is great for you. If you also have an RV, you can use this guide to make a smooth and clean Wifi antenna for your RV. First, you need a metal can, a tube of silicone sealant, a metal file, side cutters, a hot glue gun with glue sticks, and a few more. The making process is simple and sweet.
14. Mobile Wifi Antenna DIY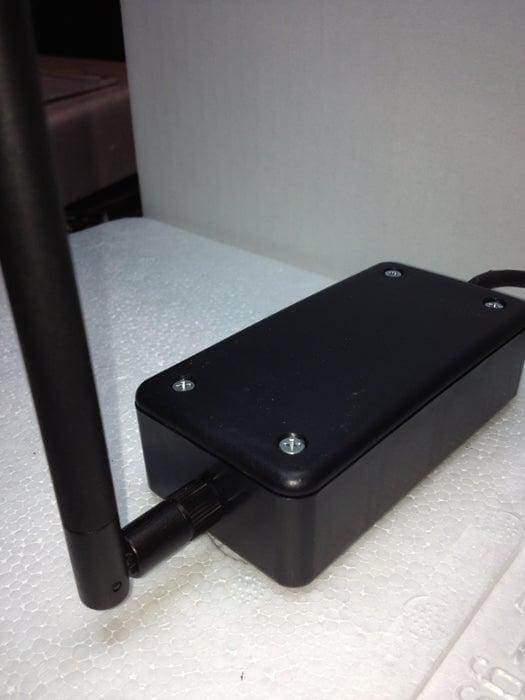 Are you in need of a Wifi antenna that you can move around with? then you should consider trying this guide to build a simple mobile Wifi antenna. You'll be turning an external USB antenna into a mobile Wifi antenna and get way better signals. This project will cost you $25 - $30. You need two ceramic magnets, a radio shack project box, a male to female 10 foot USB 2.0, a mini USB LAN adapter, and much more.
15. DIY Bi-Quad Wifi Antenna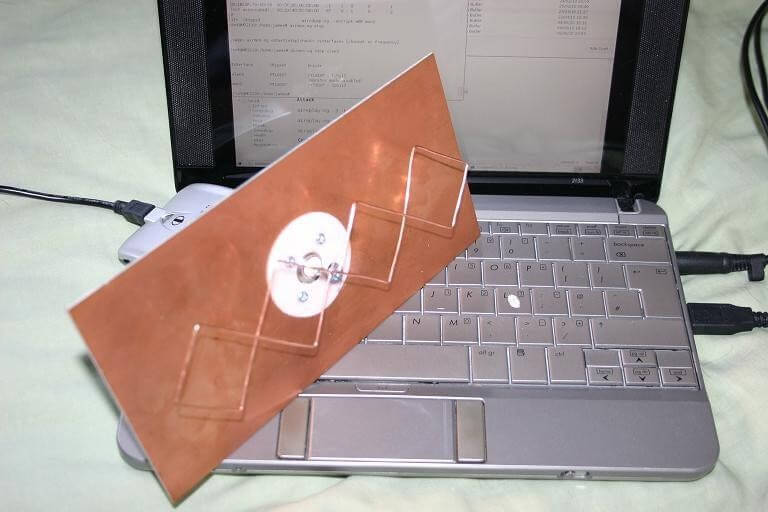 All Wifi users need more powerful Wifi signals to work with, so the need to build a strong Wifi antenna is stronger now, more than ever. You can build this Bi-quad Wifi antenna with an N-type chassis connector, a single-sided copper-clad PCB sheet, soldering in, drill, Wifi adapter, and many more.
16. DIY Pringles Can Wifi Antenna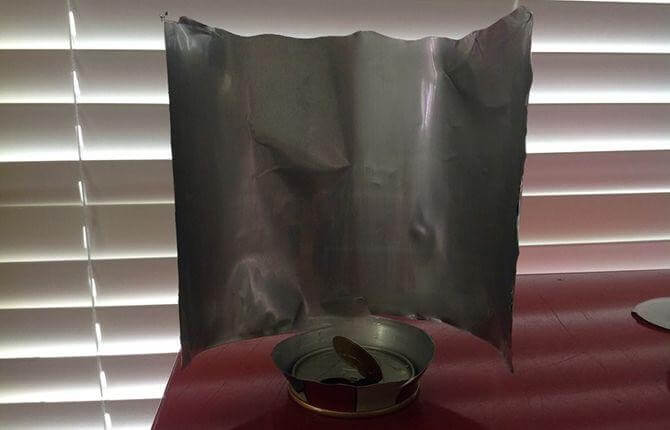 You don't need to spend so much in making a Wifi antenna, you can simply use things that can be easily seen around you, like a pringles can that the creator of this guide used to make his Wifi antenna. In addition to that can, you'll need an N-type connector, a small piece of 12 gauge cooler wire, a USB Wifi adapter with a removable aerial, and lots more.
17. How To Build A Wifi Antenna
To make this, you need a brass plate, USB Wifi cables, wire, and a few other supplies. It's a super easy build, one you can do in less than 20 minutes. The materials used are cheap, easy to come by, and easy to set up.
18. Directional Wifi Antenna DIY
Make an effective And lovely-looking Wifi antenna with a 12 gauge copper wire, and SO-239 couplers. You will also need some USB adapters and an N-type connector. Be the first to make an amazing directional Wifi antenna.
19. DIY Wifi Outdoor Antenna
Here is an amazing Wifi antenna you can make for your home, for outdoor purposes only. It can be assembled indoors too, but it's more effective with stronger signals when set up outside. You will need a wire, AC plug, U-claps, and other essential supplies. The building process is super easy and simple to follow.
20. How To Make A Wifi Antenna
This guide will show you how to make a Wifi antenna using chicken wire. Also, you'll need a hollow pipe to be attached to the chicken wire, place the USB Wifi cable inside the pipe and complete the remaining steps to make a powerful Wifi antenna with powerful signals and a good signal range.
Conclusion
There you have it, a list of all the best ways to create a Wifi antenna from the comfort of your home. These methods can be done by virtually anybody and most of the methods are cheap, easy, and simple to learn and even teach to someone else. Feel free to use the comment section below to leave your views or questions regarding this article.