Want to make DIY ear plugs? Well, you are in the right place. An ear plug is a tiny device that is inserted into the ear canal of a person to protect the person's ears from so many harmful hazards like excessive noise pollution, foreign bodies floating around, dust and dirt, the entrance of water into the ear during bath time or swimming, wild-blowing wind, and also to protect the ears from germs and infections during an ear injury. Earplugs are volume resistant and adjustable, so they can help reduce hearing loss and prevent a case of tinnitus, Ie, a ringing sensation in the ear.
Our ears are important to us as they are responsible for one of our most essential senses- the sense of hearing and balance, and it is just right to prevent them from hazardous objects and causes at all times for our good. Do you also know that earplugs are equally good factors to improve sleep quality once you use the right ones? For light sleepers, they push out sound and put you on for a whole new, better sleeping experience.
But it can be not easy to get suitable earplugs, and a great way to find the perfect earplug for yourself would be by making it yourself. So, I went online and compiled 15 of the most amazing DIY ear plugs creating hacks for you. I hope you enjoy them as much as I enjoyed compiling them.
1. How To Make Ear Plugs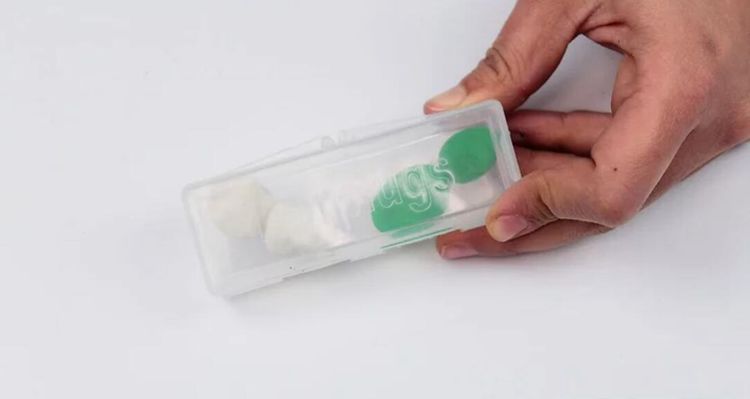 Earplugs have so many benefits for such little things. They create the perfect sleeping experience and protect you from NIHLs (Noise-Induced Hearing loss). The aesthetic ones can also be used as an unconventional fashion accessory. You can learn how to make these super cool earplugs with this DIY tutorial guide with three different creative methods, all using just a simple material- Toilet paper. wikihow
2. DIY Plugs For Stretched Ears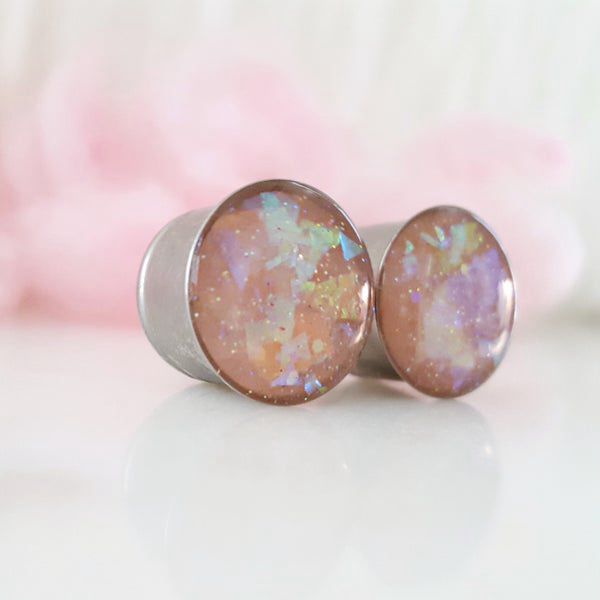 Create your own colorful and unique ear plugs like the one in the photo above with this step to step, easily understandable DIY tutorial guide and simple materials like Pair of single flare stainless steel tunnels, transparent resin, scotch tape, measuring spoon, disposable container to mix polish, lighter, toothpick, chalk pastel, iridescent glitter, mica powder, heat lamp, and any mixing tool. instructables
3. Cord Ear Plugs DIY
How annoying is it when you wake up in the morning and can't find one of the pairs from your earplug? Super annoying, right! Well, change all that and never lose your earplugs again by learning how to make and attach your earplug like a wired earphone. It is straightforward to do and does not require a lot of materials which also means you are saving more money. instructables
4. Nerf Dart Ear Plugs
It is quite a bit of humor to think you can make earplugs from some lousy unwanted nerf darts. You can now see that it is possible, as shown in this picture. You can also try them out by checking out this DIY tutorial guide and learning how to make the perfect and indeed USEFUL! Nerf darts earplugs. instructables
5. Homemade Ear Plugs
For real, having noisy neighbors or living in a boisterous neighborhood or your partner is just a heavy snorer, and you are going nuts having to deal with all of these, and you want to punch them in the face. Well, save yourself the jail term and fine for harassment, lol. Make quality earplugs to help you cope with all the noise while you sleep as innocently as a baby, in your home too, not in a jail yard. Hahaha.
6. DIY Ear Plugs
Create highly effective and incredible earplugs from start to finish with the fantastic DIY video tutorial guide. This project involves you using some foil, soft airbags, and some absorbent coupled with some other affordable, safe materials.
7. How To Make Ear Plugs
Learn how to construct a particular earplug from an old, spoilt earphone. If you have an earphone no longer functioning, instead of just throwing it away, you can learn how to repurpose and construct your DIY earplugs with this easy DIY tutorial video.
8. DIY Ear Plugs Using Molds
Many upcoming artists and already blown musicians neglect their ears a lot, which is quite ironic because, after their voice, their ears are their most important tool because they use them to hear new sounds and beats. Deafening sounds for an extended period will damage the ear beyond repair, and right now, there are no cures for hearing loss, just those weird-looking hearing aids.
So, as an artist willing to keep your ears intact for as long as your old age days and also want to save some cost, you can jump on this project to make the best, most effective DIY earplugs with just molds.
9. Earbuds For DIY
Jump on this project to create colorful and perfectly working earplugs or earbuds with a sound amplifier to control all sound types that pass through your ear canal into your eardrums. They are not as costly as you would think they are to make and are very easy to create. instructables
10. Noise Reduction Ear Plugs DIY
Construct a simple tech-inspired noise reduction earplug following the guidelines from this DIY tutorial. It simplifies each process, and the tools required are pretty standard tools like a drill machine, glue gun, screw, hole saw cutter, iron, hand saw, grinder, glue stick, etc. An easy peasy project you can embark on for your safety and that of your family.
11. How To Make Ear Plugs At Home
Are you trying to meditate at home? Or do you want total concentration while you work but can not get that with all the noise from all the hustle and bustle of a working day? Life does not have to be that cruel when there are simple life hacks to create a solution to this increasingly complex problem. Such a life hack would be an earplug, an effective one at that, with a simple primary tool as a ball of cotton wool and some other materials and tools too.
12. DIY Custom Molded Ear Plugs
Make your easy DIY earplugs with custom-made molds that fit you just perfectly! Getting molded earplugs can go above your budget, so to make one that saves you all that cost, you can get a custom-molded earplug with materials like chewing gum, silicon pipe, airbags, and so many others.
13. DIY Homemade Ear Plugs
Stop all that noise and filter the right sounds in. Well, noise can not be totally reduced but can be filtered and pushed away to keep our hearing senses and our sanity intact. Continuous usage of earplugs can be pretty disastrous also, as they begin to cause discomfort around the ears.
So these homemade DIY ear plugs would be a total relief, also coupled with this DIY tutorial that does not only teach you to make them but some ear health tips like the addition of skin moisturizers on the earplugs and coating them around your ears to ease the discomfort.
14. Blu Tack Ear Plug Hack
While swimming can be enjoyable, it can also damage our ears when excessive water flows into our ear canals and block them for a while. Bringing them out can be difficult. So, a simple, effective way to stop them from entering while we enjoy the swimming experience is with an earplug. This DIY tutorial video would show you how to use a Blu tack to make an earplug for swimming purposes.
15. How To Make Ear Plugs
Do you have difficulty getting sleep? Do you also have an old earphone? Great.
With an earphone and this excellent DIY video tutorial, you can easily construct a safe and efficient earplug that blocks out all those noises that hinder your beauty sleep. This project involves simple tools and materials and requires just a little bit of skill. It becomes worth it when your next round of sleep is as peaceful as a baby's.
Conclusion
Earplugs come in various types, and patterns which have different usage cases, like the musician's earplugs, also called Hi-fi or lossless earplugs is, used by musicians to prevent hearing loss and other hearing damages by spreading the sounds musicians hear evenly across all pitches or frequencies which in turn helps to maintain the musician's ear natural frequency response and reduces the effects of perception of timbre to the user.
The basic foam style earplug is worn mainly by industrial workers and soldiers when working within reach of being exposed to loud machinery for long periods and when firing weapons, respectively.
We have given you some of the best DIY ear plugs, it's left to you to choose your preferred DIY project and start the making process.