If you're looking for ways to improve your sound system, one of the easiest (and least expensive) ways is to build your own subwoofer. You can buy kits or start from scratch -- whatever works best for you.
Before I get into the 20 DIY subwoofer projects I have prepared, let me say this: most of these subwoofers are not for apartment living. Make sure you have a decent amount of room before you start building one of these.
Are you ready to build? Let's begin
1. DIY Active Subwoofer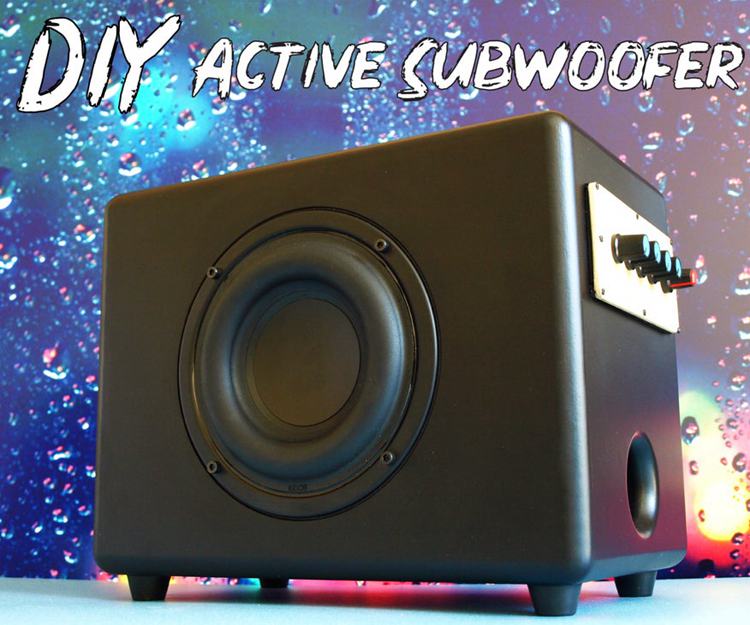 Here's the first DIY on our list, the creator in this tutorial is going to show you how to make a working DIY subwoofer. This subwoofer has an integrated amplifier for those of you who love to tweak and adjust lows, highs and other things.
2. DIY Subwoofer System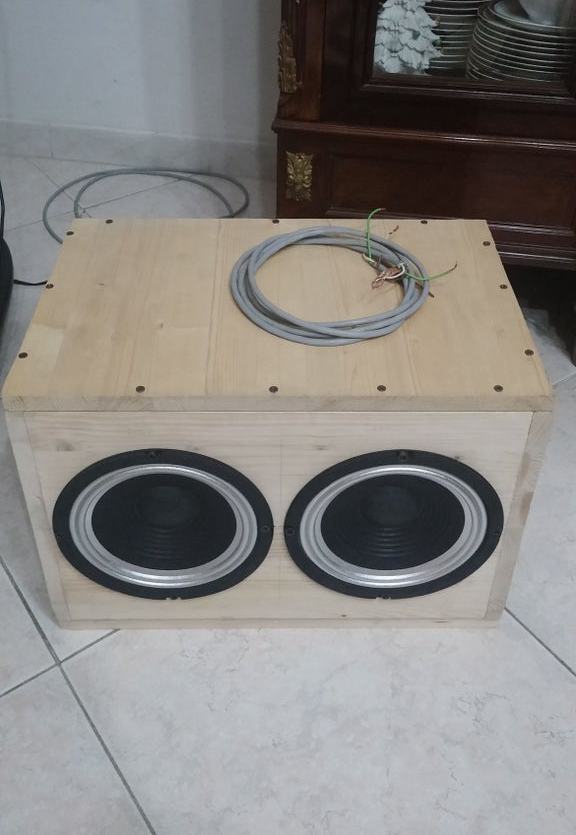 Unlike the previous, this subwoofer has two speakers installed in it which promises a stronger output. The cost of building this project is quite affordable. For the making, you will need wood screws, MDF boards, drill, jigsaw and a couple of other materials and tools.
3. DIY Bluetooth Speaker With Subwoofer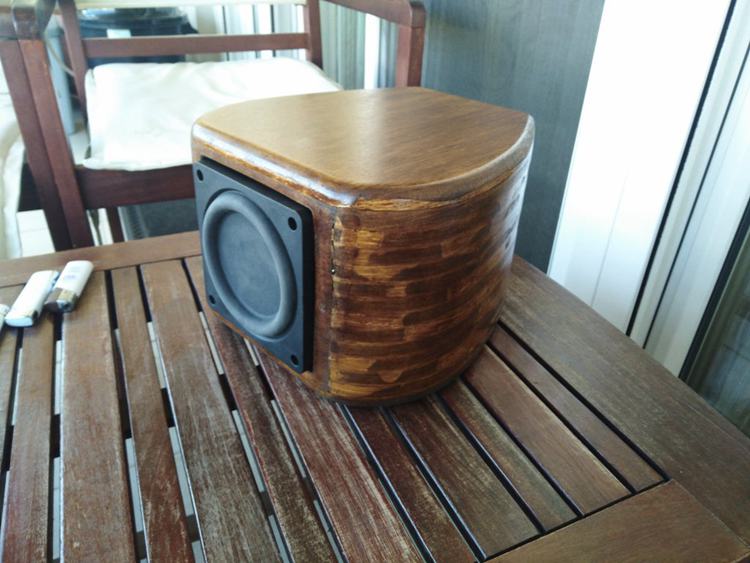 Here's an all in one guide that not only shows you how to build a subwoofer but also a bluetooth speaker to go with. Gone are the days when your songs would sound bassless due to terrible speakers. Check out this project, build it and thank me later.
4. DIY Home Subwoofer
If you need to build a home subwoofer without having to spend too much, you should check out this guide, here the creator shows how he was able to make an amazingly outstanding subwoofer with an old computer power supply, car amplifier, subwoofer driver and some other tools and materials.
5. DIY Ported Subwoofer Build
This ported subwoofer was designed around the Tang Band W6-1139SIF 6.5inch subwoofer driver in a rear-ported bass reflex enclosure. It's fitted to get excellent performance for a small but powerful subwoofer. The video tutorial will show you the entire build process.
6. DIY High Powered Subwoofer
Here's another guide to check out. In this project, the creator took time to build the frame of the subwoofer and then went on with installing the speaker. The process might take a while to complete but would be totally worth it in the end when playing your favorite songs with nice bass lines.
7. DIY $23 Subwoofer
What if I said you could build a working subwoofer for just $23 and it would still sound as cool as the $400 speaker you are intending on buying? Check out this video tutorial where the creator takes time to explain the step by step process of building a cheap subwoofer without breaking the bank.
8. DIY Subwoofer
For this build you are going to need walnut wood, the creator starts the making process by cutting pieces off a piece of lumber. The rest of the project involves creating a hole for the speaker before assembling the whole piece together. The making process might not be easy for absolute beginners but I am sure you would get the hang of it if you put your mind to it.
9. How To Build A Subwoofer
Here's another subwoofer project to check out. This project basically involves gathering a couple of materials online and fusing all of them up together thus creating an ultimate subwoofer for your car, home, office and just about anywhere. You will need to spend about $25 on materials for this build, although the cost may vary based on what you might already have in your garage.
10. Sound System DIY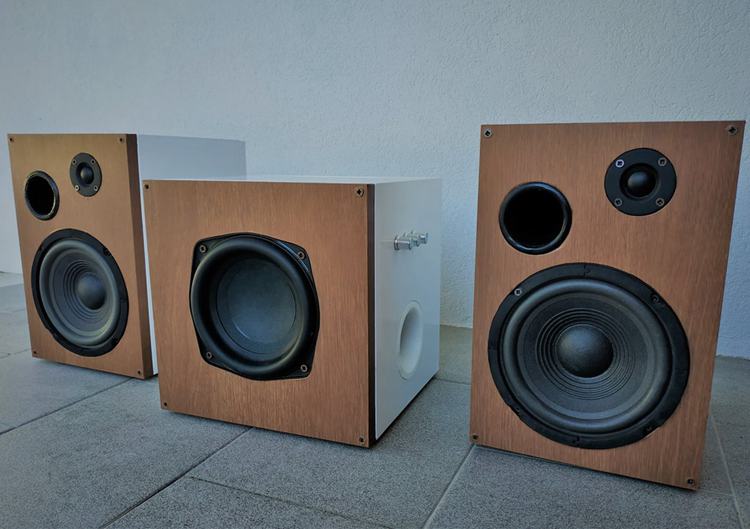 This is a complete DIY sound system that can be used in your room. This is a big project that might take some time to complete. For the build, you will need (2x) 6,5" woofers, (2x) 2" tweeters, wood vinyl wrap (45cm x 150cm), 18 AWG cable, and other supplies.
The making process starts with designing and measuring all the speakers and parts, then you'll need to assemble the parts and do some inside wiring. The entire build can be seen by clicking
on the link below.
11. DIY Active Subwoofer
You'll learn how to build this 12-inch active subwoofer enclosure, with a down-firing port, using a 280-watt class D amplifier. It is tuned to 35Hz, and the bass output is strong without any port noise. The amplifier is stable and heats up very little. I would highly recommend this build if you are looking for something very professional. The making process is quite easy to follow.
12. DJ Subwoofer DIY
Gigging DJs usually have the money to get a professional-grade system. If you're starting out, you may not. But either way, it's worth it to build your own. It will cost about $600 to build this subwoofer. Whether you are an established DJ or just a beginner, you'll be able to use this information to build your own subwoofer.
13. DIY Subwoofer
This subwoofer is actually larger than most of the ones seen on this page, you should consider this tutorial if you have a large parlor or bedroom and want to get the best out of your DIY subwoofer. The creator specifies the cut list and other steps required to make this subwoofer. I like that it is cost-saving and easy to understand.
14. DIY Loud Subwoofer
This tutorial is intended for people who have built a subwoofer in the past via DIY or any other means but it wasn't loud enough. Here's a guide that will show you how to build a subwoofer that is small in size but very loud. The first thing to do is lay out a plan and then other things would follow. The materials and tools used for this build are easy to get. I would highly recommend this DIY subwoofer guide.
15. DIY Subwoofer Build With LED Light
This project uses the Yiroshi MK5 power amplifier to drive 2 ROSKFORDFOSGATE P3D4 12" subwoofers. My favorite about this subwoofer is the LED lights that display when the speaker is on, this would give an amazing ambiance to your room. The making process might take some time to complete but would definitely be worth it in the end.
16. DIY Mini Subwoofer
The production from this mini subwoofer is completely mind-blowing given that it is really small in size. The making process starts off with the creator showing the measurements for the entire frame, feel free to adjust the sizes to suit your needs. After the frame is built, you would then need to install the components that make up the mini subwoofer, more details can be found in the video tutorial.
17. DIY Custom Fibreglass Subwoofer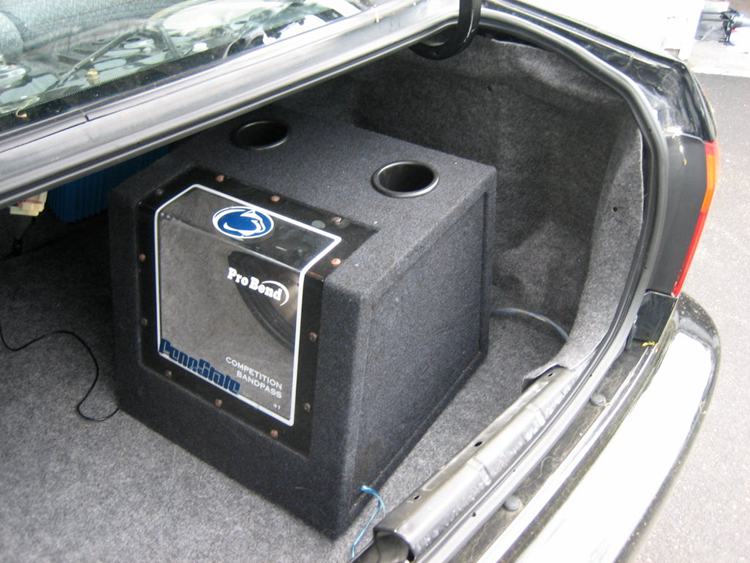 If you want to install a subwoofer in your car but don't like the idea of a bulky square box in your trunk, why not build a custom fiberglass enclosure that's molded to your trunk's interior and looks factory installed?
Working with fiberglass is not very difficult and can produce great results when you need a complex or custom-shaped enclosure. The creator will show you what you need to do to create your own subwoofer enclosure that looks like it came with your car.
18. How To Build An Infrasonic Subwoofer
Infrasound is sound that is lower in frequency than 20 Hz (Hertz) or cycles per second, the "normal" limit of human hearing. This tutorial will teach you how to build an infrasonic subwoofer that is completely safe for use in your home, or office.
19. DIY Subwoofer Coffee Table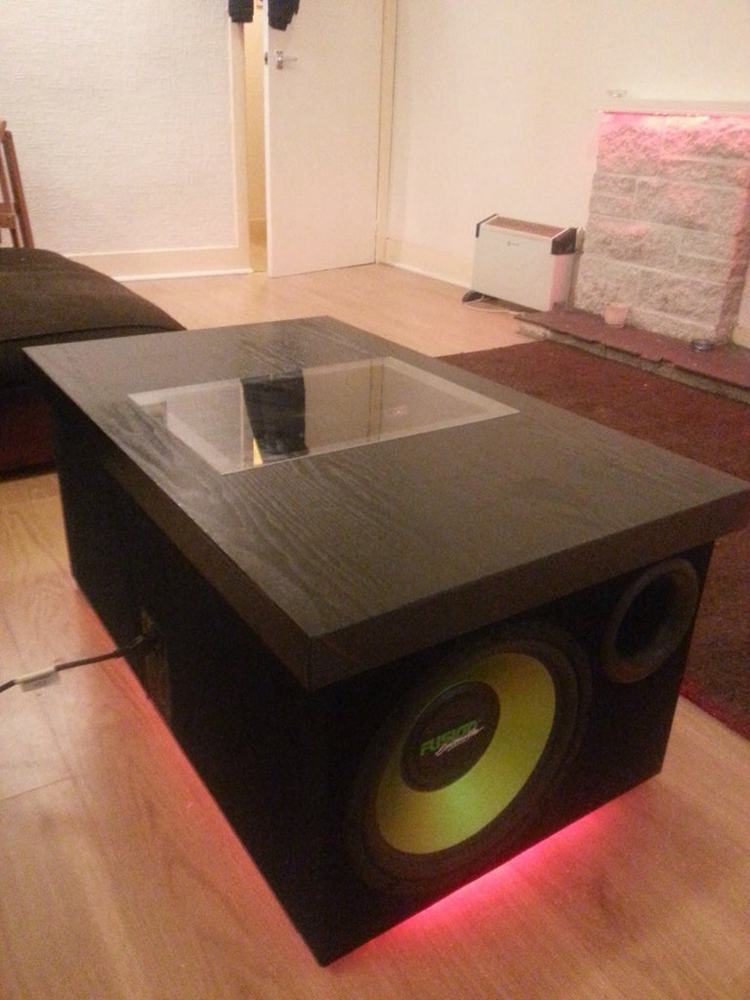 The only downside to this is worrying about your coffee spilling from the cup while playing your favorite song with this subwoofer. In this tutorial, the creator merges a coffee table and a subwoofer together creating this one-of-a-kind masterpiece that serves multipurpose.
20. DIY Homemade 12 Subwoofer
Here's another amazing subwoofer build to check out. For this project, you will be needing a Hot Glue Gun, Soldering Iron, Foam Board, Cardstock, and a bunch of other supplies. The making process is easy to follow and should not take time to be completed with all the materials and tools readily available.
Conclusion
We have reached the end of the road on this article on DIY subwoofer projects. If you enjoyed reading this article, help us share it on your social media platforms. Thanks for stopping by, we hope to see you some other time. Have a nice build!