We can all agree that students spend a considerable amount of time using their desks and doing homework, can't we? With the pandemic outbreak, students have had to study from home, attend lectures, and complete home assignments. And whatever they need to submit--be it an online essay, presentation, or case study--they work on their tasks using a desk.
It isn't surprising that the quality of the desk resonates with academic performance. An excellent desk helps you remain concentrated and productive for a long time. You may think that building a desk is time-consuming, demanding, and pricey. But that's not true. With the right approach, you can create an outstanding and useful desk promptly. And building it won't cost you an arm and a leg. Let's go! We have put together a list of beautiful DIY student desk ideas to make your learning and working sessions effective and pleasant.
Parson Tower Desk
If you have a spacious room and want to adjust the size of your desk to it, a Parson Tower Desk is your go-to. It has a large top surface and, above all, ample storage. You won't need to stand up, distract yourself and take the necessary stuff to complete the project. This desk will allow you to have all the essentials in proximity to you. Four or more accessible shelves will take anything you need for your classes and something more. Finally, a comfortable top surface will let you listen to the lecture and take notes simultaneously.
Three Compartment Desk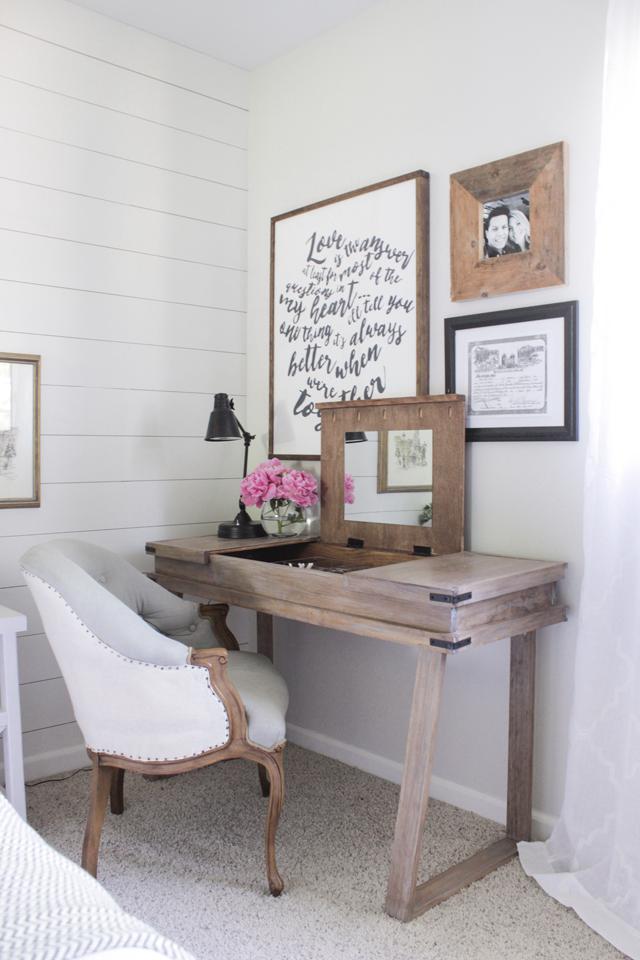 A three-compartment desk is another great option to have every notebook and textbook close to you. It requires putting in more effort compared to the mentioned idea. Still, you will build it relatively quickly and spend a little money on it. You can also decide on the desk's size, making it larger or smaller. You can use the compartments for various things, making them reachable in the blink of an eye.
Standing Desk
Standing desks are in the spotlight these days. Studies have shown that switching between traditional desks and standing ones has a great benefit on human health. Standing desks help circulate blood through the body and reduce tension on core muscles. Also, people reported their efficiency and focus increased drastically after using standing desks. That is why corporations have started providing standing desks in offices.
The great thing about a standing desk is that you can customize it to fit your space accurately. No specific requirements and materials are needed. You have to measure your wall and estimate how many lumbers and brackets you will need. Making it is effortless. And once you start using it, you will observe the results shortly.
Casual Desk
Want to keep it affordable, easy, and doable? A casual desk is what your heart desires. You don't have to buy plenty of stuff and use many tools to assemble a casual desk. This desk can be built with several 2x4s panels. And borrowing some dad's tools, like a drill, saw, and screws, you can build the desk in as little as two hours.
Yes, this desk won't impress you style-wise. It is sturdy and rustic, and it provides lots of space just to get things done. But you can use it for various purposes, and it will serve you for years. In case you want to modify it, you can easily attach another part, making it an L-shaped desk. And this beauty will cost you literally nothing.
Farmhouse desk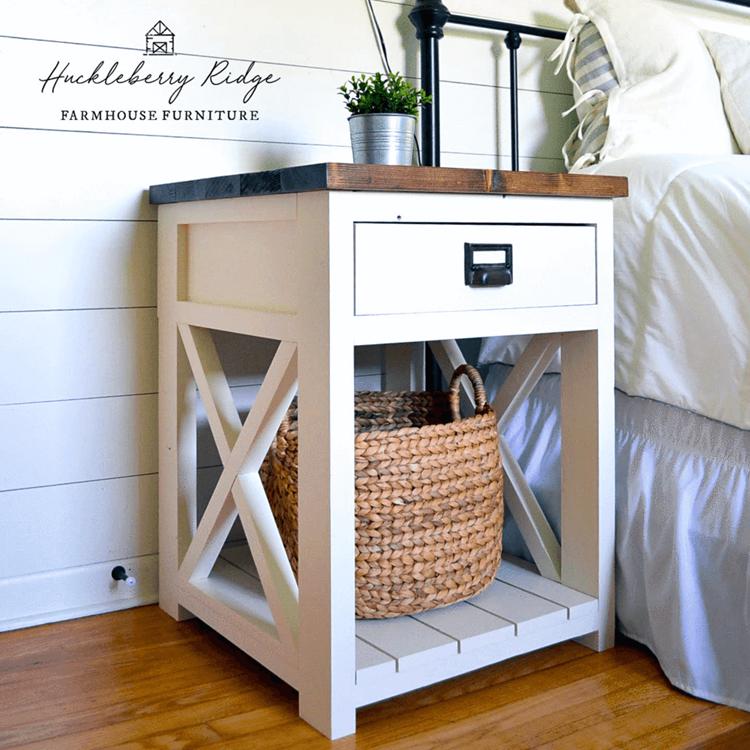 A farmhouse desk is another excellent idea. A farm makes the desk sophisticated, attractive, and it draws the attention of everyone who enters the room. Side shelves make the desk incredibly ergonomic, which lets you keep everything within the arm's reach. Moreover, having a roomy area under the desk, you can hide a chair or a taboret. The desk's conception allows you to play with colors, adjusting the desk to any interior. Farms are universal, and they pertain to any design.
Simple Desk with Concrete Top
If you want to make your desk more than a place to study, pay close attention to this concrete desktop. A concrete top will make your desk brutal, good-looking, and enigmatic. Everyone entering the room will spot an impressive yet straightforward structure of the desk. Concrete will make your learning sessions more effective and more extended, especially during summer. But what is far more critical is that building such a desk will cost you no more than $60.
Making Your Desk Better
If you want to make your desk better, there are several ways to attain that. For example, you can make additional compartments under your desktop. This might be useful for keeping things related to your studies. Alternatively, you can add shelves under the desk to keep literature and other study material. You can even think of placing shelves on the desktop, given your tabletop is wide. But before taking any step, think of whether you will benefit from such solutions because many factors determine how useful your desk is.
Depending on your major, you may need to have more or fewer compartments or shelves. Your degree can also be pivotal when it comes to a tabletop. If you don't have a desk yet, make sure to evaluate your needs and expectations. That is, suppose you are involved in drawing. In that case, you may narrow down your ruminations and think of making your desk with several compartments. It will allow you to have your equipment along with drawings hidden there.
In contrast, if you study literature, perhaps, the desk with additional shelves on sides would suit you better than compartments. In turn, if you prefer minimalism and don't want your desk to be stuffed with various items, a classical desk would be your best option.
Building a useful desk may take some time. The mentioned concepts and tips will help you choose the desk most pertinent to your needs. If you seek more ideas on DIY desks, check our other articles. They will give you a clear picture of how to build a splendid desk quickly and easily.