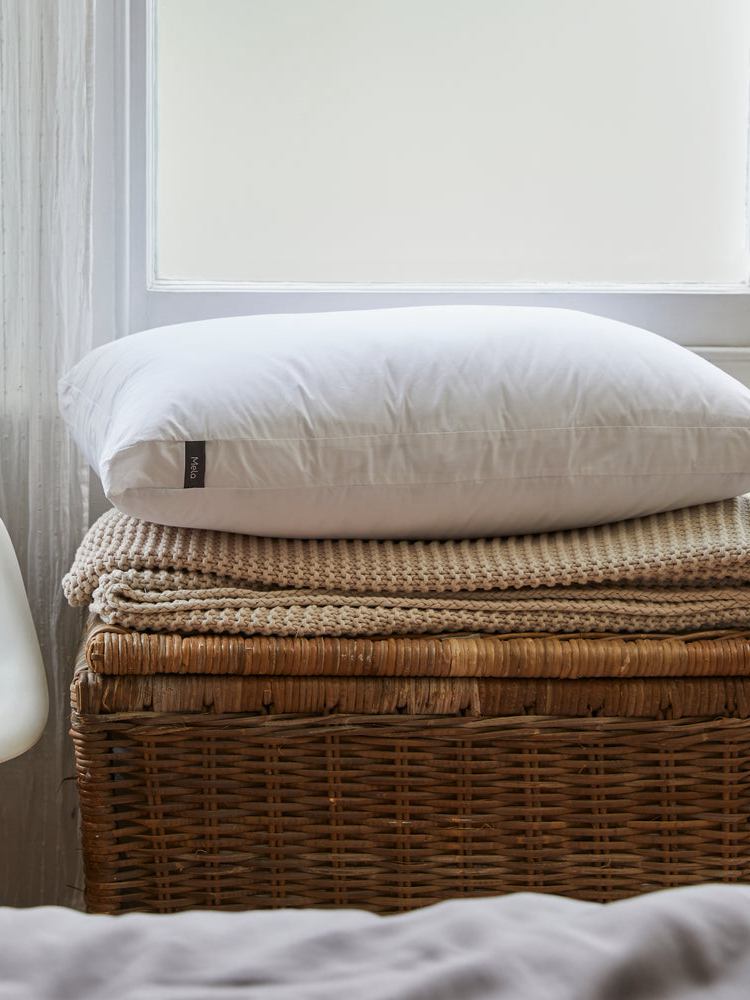 When purchasing sleeping equipment, pillows are almost never treated as a top priority like they should. Mattresses, however, get most of the attention for obvious reasons. They are the most important equipment needed for a good rest. But what many don't know is that sleep quality could be greatly improved when the right pillows are factored in, especially when a double pillow is used.
Having the right pillow on your mattress can help improve your sleep posture, reduce body aches, and boost the comfort you feel every time you lay down to rest. However, finding the right pillow that helps you achieve all of these could be quite the task.
With so many pillows in the market, getting the perfect one without having to waste your time and resources is difficult. To avoid that painful experience, we'll be discussing everything you need to know before purchasing any pillow.
A quick guide to choosing the right pillow
Finding 'the perfect pillow' for personal use is strongly dependent on individual preference. The shape, size, and material of pillows differ and provide different levels of comfort to different users. Below are some major factors to consider when trying to figure out what pillow works best for you.
1. Fill/Fibre
The fill of a pillow is what defines its uniqueness. They come in various types that create a match for your preference - high loft, low loft, firm, or soft. Each one of these fills comes with its own advantages and disadvantages. And the decision for which is which, is based on personal preference. Here's a summary of each fill type;
Down pillow filling:Down refers to the undercoating of a bird's feather. They are very light and soft and are suitable for people who like the tender feel this filling offers. Usually, down pillows are made out of goose or duck down. However, goose down is whiter, softer, and more expensive than duck down.
On most occasions, feathers are added to down pillows to increase their volume. And the downside to this combination is having the feather quill poke your face. Sometimes, people experience allergic reactions to this pillow filling, but studies have shown that these reactions are only triggered by low-quality down that is not properly cleaned.
Polyester fiberfill:Polyester fiberfill is cheaper, easier to clean, and lightweight. They are not exactly durable, as they flatten over time and need frequent replacement. Fiberfill pillows feel warm and are perfect for the cold weather because they aren't breathable.
Wool:Wool pillows are safer for people who easily experience allergic reactions. They are also resistant to dust mites and molds. Wool pillows tend to last relatively longer than other pillow fills. Depending on the quantity, wool fills give a firmer feel when you lay your head on them.
Cotton:Cotton pillow fills are not so different from wool pillow fills. They are hypoallergenic and they resist mold and dust mites. Since they are free of chemical ingredients, they are safer to use.
Memory foams:Memory foams aren't the perfect match for people with chemical sensitivities. They are made out of polyurethane and other chemical ingredients that give off that chemical stench, especially when new. However, these pillow fills are quite malleable, they take the shape of your head, neck, and shoulders when used, bringing comfort to people with existing body aches.
Latex:Latex pillow fillings are not moldable, they usually take up a design during manufacturing to provide the required neck, shoulder, and head support. They are resistant to dust mites and molds and are firmer than down pillow fillings.
2. Weight of fill
For some, the weight of fill provides more comfort than it does for others. Naturally, down and synthetic pillow fillings are lighter, so if you're looking for a lightweight pillow, you know what filling type to opt-in for.
3. Fill Quality
If you want a pillow that lasts longer, it is important that you purchase one with the highest quality of your preferred fillings. This way, you don't have to replace your pillow fillings too frequently.
4. Size
The size of your pillow depends on the size of your mattress and how much comfort it provides. Sleeping with extremely large pillows will disrupt your head, neck, shoulder, and spine alignment.
5. Chemistry
If you have allergies or are sensitive to chemical ingredients, take time out to research the chemical processes used in making your pillow filling. This will help you avoid the discomfort and allergic reactions that the material of these pillow fillings might trigger.
How your sleeping position influences your pillow choice
Your sleeping position plays a huge role in your pillow selection. However, there is no exact guide to matching your preferred pillow to your sleeping position, as most people tend to switch positions over the night. Some people start off sleeping with their sides but switch to their backs or stomachs while they're deep in sleep.
That said, here's a general guide that helps you select a suitable pillow based on your known sleeping position:
● Side sleepers
The shoulders of side sleepers bear most of the pressure when they sleep. So, they need a mattress that's soft enough to support their shoulders and a pillow with a high or medium loft to reduce that pressure from their shoulders. Side sleepers should consider using pillows that are firm and thick enough to fill in the gap between their ear and the outside shoulder.
● Back sleepers
Back sleepers need ergonomic mattresses that help with their natural spine alignment. But when it comes to pillow selection, one with softer fillings will do the trick. An additional pillow may also be used to support the back of the knees and create a better spine alignment.
● Stomach sleepers
Stomach sleepers also need softer pillows, preferably placed closer to the chest and another placed right below the pelvis to avoid putting pressure on the back.
Conclusion
Sleeping is a lot more convenient when you have the right sleeping equipment put in place. Using the perfect pillow can help you sleep better without having to struggle with body aches every time you wake up. So, when trying to make a purchase for a new pillow, do not hesitate to invest in the best quality you can afford.