One of the most simple things to DIY is gift bags, it requires minimal materials and tools. If you are looking at making a gift bag, you came to the right place because we have put together 25 DIY gift bag ideas for your viewing pleasure.
In here, you will find tutorials that will show you how to make fast gift bags, funny ones, gift boxes, and even professional-looking gift bags. Are you ready to DIY? Let's begin!
You May Also Like:Handmade Christmas Gifts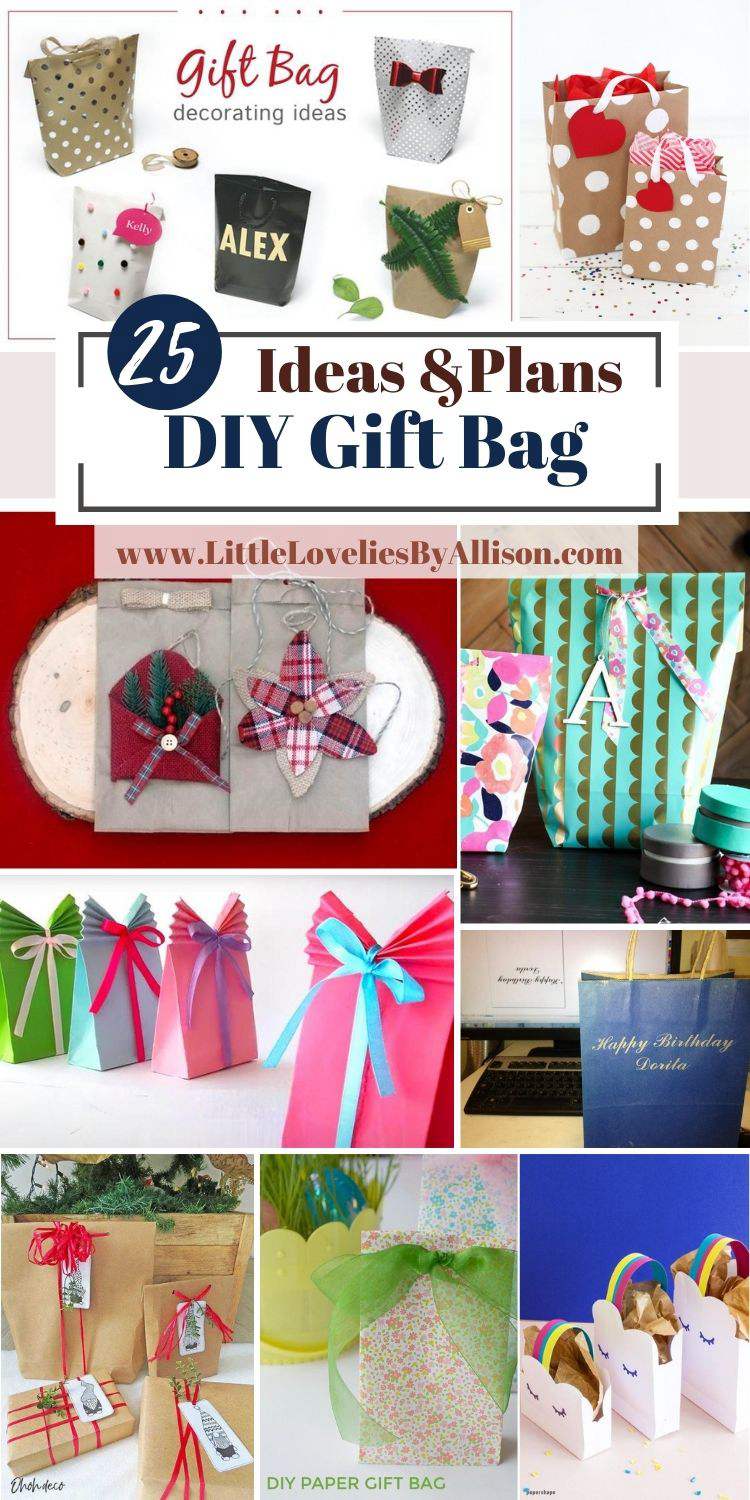 1. DIY Paper Gift Bag
Gift bags are pocket-friendly and can be made in any size. This is really easy and simple to make. Keeps your budget low yet producing something nice. Get a colored paper with glue and ribbon. Begin with base. Make the folds accurately and gluing where necessary. Then put your gift inside, at the top make back and forth folds and tie with a ribbon.
2. How To Make A Paper Gift Bag
This is a beautiful gift bag made using an A4 sheet, glue stick, and scissors. The interesting part is it works just well with any type of paper as long as it's a rectangle. On your rectangular sheet of paper, fold one side almost to the end leaving about an inch left, then glue up that leftover to the main body. Fold the bottom and form triangles, then glue up and wait to dry. Open up and give your bag shape by reinforcing all the creases.
3. How To Make A Gift Bag
Here's an easy way to make your gift bag on the go if there's an urgent need for it. Using materials that you might have around you already you can simply make this bag. Here a newspaper was used, following every step of the folds. Then you can create a hole and tie it with strings or rope. You can also do this with wrapping paper.
4. DIY Paper Gift Bag With Handles
In case you need small present bags, you can now easily make one at your convenience using the simple techniques involved. You'd be glad you have an adorable gift bag you made without stress. For this project, all you'll be needing is construction paper (square paper), ribbon, pencil, punch machine, scale, and double-sided scotch tape. That's it!
5. How To Make Professional Looking Gift Bags
You may want something fancier to wrap up your gifts and this will suit you right. Just with the right materials which are; Suitably sized box, Paper, Scissors, Glue (preferably a glue stick), Hole punch, Ribbon or rope, Painter's masking tape, Non-corrugated cardboard (You may also use cardstock.), Pencil, Paint, Round foam paint dabbers.
6. How To Make A Gift Bag Out Of Wrapping Paper
You can learn how to make a gift bag out of wrapping paper in basic simple steps. You might probably even have the materials you need lying around the house. Here's what will be needed; Wrapping paper, Tape, Scissors, Hole puncher, Ribbon. Measure the width of your gift and once that is known fold wrapping paper in half and seal with tape and move to work on the bottom making folds and triangles. Open up the bag and put it in your gift then insert ribbon or string and tie.
7. DIY Gift Bag From Wrapping Paper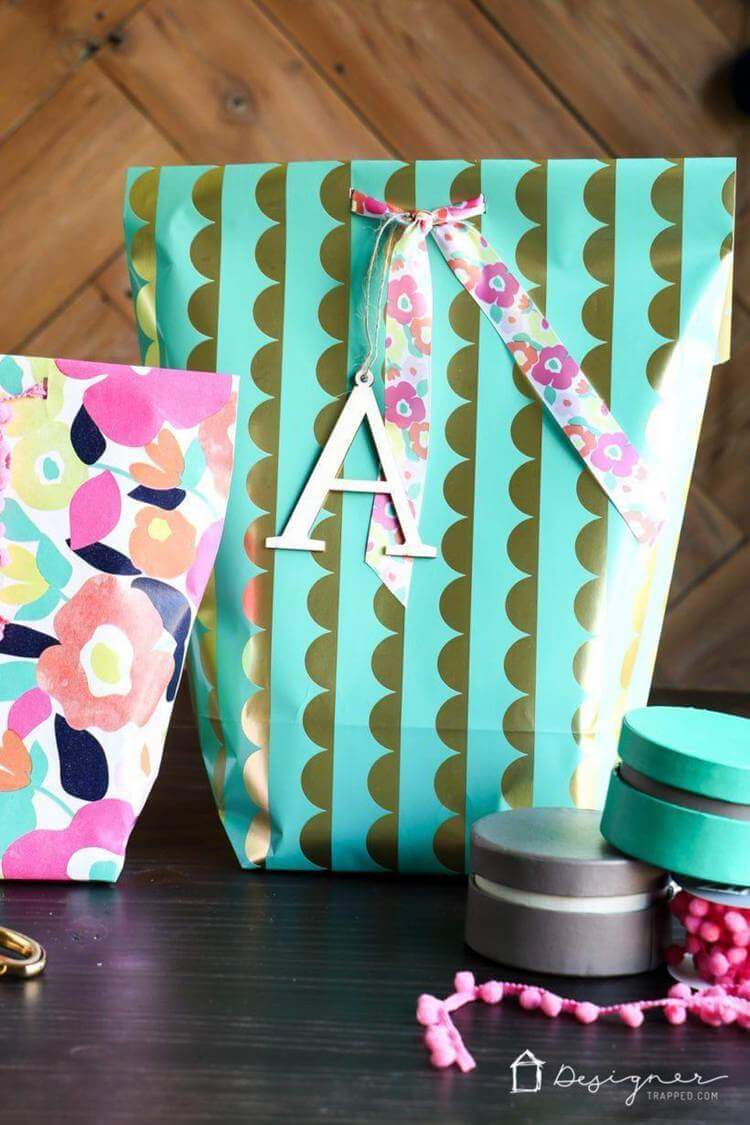 With wrapping paper you too can have your customized gift bag, so all you need to do is get these materials. Scissors, Scotch tape, Rectangle hole punch, Ribbon, Wrapping paper. Begin the folding process and when you're done attach a gift tag and tie-up with a bow. That's it!
8. DIY Fast Gift Bag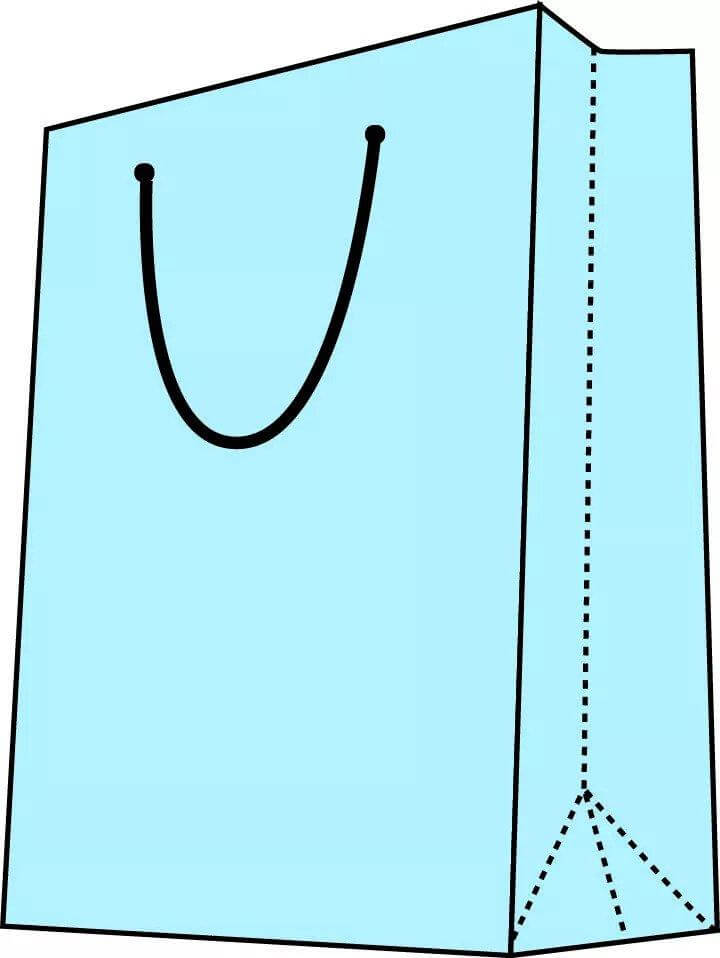 Making gift bags is quite seamless and easy. So get your Hole puncher, ruler, Wrapping paper, Tacky glue, Glue runner, Cardboard, Ribbon, Paper box the size of the desired gift bag. Measure and cut your wrapping paper, then fold accordingly and your gift bag is ready.
9. DIY Paper Gift Bag
This is not as large as the regular gift bags, well you can make yours suit the size of your gift item. Right here is a mini portable and adorable gift bag that won't cost you a fortune to achieve. With a beautiful or flowered sheet of A4 paper, some glue, and ribbon this can be made.
10. How To Make Paper Bag At Home
To make this beautiful pink polka dot gift bag you have to get your colored paper or a beautifully designed paper and begin the folding process. At the points where necessary, glue together. At the top make a hole and insert ribbon or string to tie. Open up and put your gifts or present inside and your DIY paper bag is ready for use.
11. DIY Gift Box
Here's a really adorable and cute handmade gift bag. With the right materials, you too can easily make one for yourself, for a friend, or for a loved one. Get a colored sheet, a printed sheet, ribbon, glue, scissors, and scale. With these basic items you may have around your home you can get creative and gift that lover from your loved gift bag.
12. How To Make A Gift Bag Out Of Wrapping Paper
For the love of festive periods such as Christmas, you won't want to get your lovely presents all wrapped up in a Boeing bag and or being delivered without a proper covering. This simple project is for you to explore and create. Get a really nice looking wrapping paper and make your customized gift bag
13. DIY Custom Gift Bag With Laser
Your gift bags may look quite boring and you can spice them up with some details or customize them to the person you're gifting. For this project, you will need to know how to use a laser cutter and a Corel draw application. Make your design and get it ready for cutting. You'll need A gift bag (or several gift bags), a Roll of tape, a laser cutter (I used a 45-watt Epilog Helix laser cutter at TechShop), and CorelDraw.
14. DIY Paper Gift Bag
This gift bag is great for lighter objects, so is meant for gifting small gifts. To proceed you just need these few basic materials colored paper, glue stick, and ribbon. Begin with the base and make flaps then glue. When you're with the base, make back and forth folds at the top and tie-up with a ribbon. You're done and your bag is ready!
15. How To Craft A DIY Gift Bag
Here's a beautiful gift bag that is quite sturdy enough but you may need to support the bottom with your hand. The following materials are needed to achieve this double-sided tape, glue stick, cord, 16 cm x 16 cm (6 ⅓ in x 6 ⅓ in) cardboard, printable gift bag (2 sides with flaps, 2 without flaps, 1 bottom), printable gift tag, burgundy tissue paper, pink curling ribbon for the gift tag, crafting scissors, hole punch.
After getting your supplies Print the gift bag on DIN A4 or US Letter size cardstock or photo paper. Cut out the pieces and fold flaps. Reinforce the bag and Assemble the bag.
16. How To Make A Paper Gift Bag
Here's a pretty custom-made gift bag because it can be made into your desired size. Ensure that the bags you're making will accommodate your presents just the right way. So move on to get these materials and get creative. wrapping paper, Scissors, Scotch tape, hole punch, Ribbon, Gift tag.
17. DIY Gift Bag
For this shopping bag, Get a colored A4 paper with a height of 20cm and a width of 29cm. Begin by folding up the sides and the entire square to a half and then glue together. Move to the bottom of your piece, fold up to form sets of triangles, and glue where needed. Open up the bag, using your hand to enforce creases. Make a hole and then insert ropes for easy handling.
18. DIY Drawstring Fabric Gift Bag
These are fabric gift bags that are quick and easy to make. It's different from paper bags. Get a nice and unique fabric that should measure 14 inches by 11 inches. Turn your material back side facing up, lay back sides together by folding in half. See up the points where two ends meet. Make a fold at the bottom and then sew. Make space for where your thread or ribbon will be threaded through so that after passing the ribbon you can pull ends together for the bag to tighten.
19. Easy Origami Gift Bag DIY
This beautiful mini gift bag with a big bow at the front is an origami gift bag model which can be assembled without glue but you'll just be using paper and a ribbon and your hands of course. Get what you need and follow the simple steps of folding and tying up your ribbon. You too can now make a gift bag for yourself.
20. DIY Paper Gift Bag
In a snap, you can make a handmade gift bag for that pending present lying in your room seeking a bag to be delivered. These simple items are what you will likely need to create this gift bag. It's really inexpensive to make ribbons, ribbon flowers, punch, scissors, fabric glue, and A4 size cardstock paper. Before you say, Jack, your bag is ready!
21. DIY Funny Gift Bag
This is a cute, pretty, and funny gift bag depicting clouds and a rainbow. Get the template and needed materials ready and begin your creative process. Download template, 1 colored paper in white (8.5in x 11in) (weight: 65lb-110lb), 3 colored paper stripes in pink, blue and yellow (8.5in x 11in) (weight: 65lb-110lb), Glue or tape, Scissors, Ruler, Bonefolder / awl/ball pen refill, etc., Cutting mat, Pen for drawing the eyes.
22. DIY Paper Gift Bag
You can go small or big depending upon what you need to wrap. Just adjust your size based on the gift item. Make sure that the girth/width of your paper overlaps in the back so you have enough paper to tape/glue, Scissors, Glue or clear tape, Hole punch, Ribbon. Wrap up your folds and put your item inside and you're done.
23. DIY Fabric Gift Bag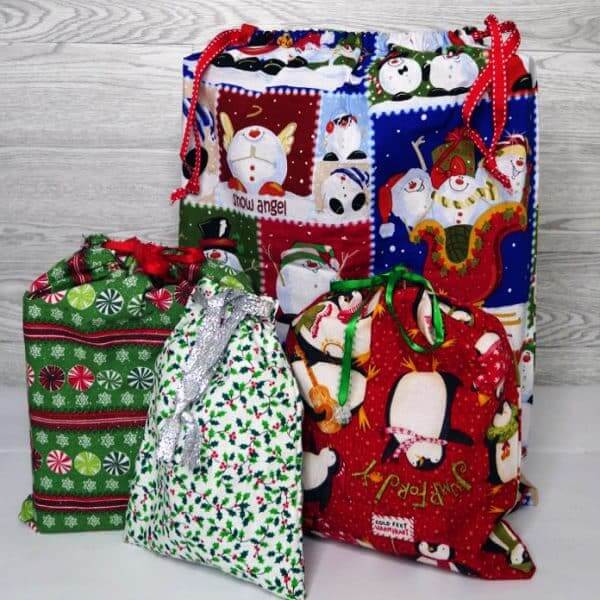 Here's not one of those cardstock nor wrapping paper gift bags. This is made using a piece of fabric. So get a Fabric of your choice, ¼" satin or grosgrain ribbon for the drawstring, Sewing machine, Iron, Sharp scissors, and safety pins. Cut fabric to size. Make your folds and sew them up. Make a drawstring tunnel and add your ribbon through so your bag can be tied up and voila!
24. Easy Christmas DIY Gift Bag
These bags are easy to make and inexpensive and have a personalized touch that makes them unique to you. So you're gonna start with a basic brown paper bag. Then add ornaments, stockings, and snowflakes to beautify.  Finish each bag off with ribbon, glitter, tissue paper, or any supplies you have.
25. DIY Cute Paper Gift Bag
These DIY gift bags are so adorable and cute, you'd be amazed at what level of uniqueness you can achieve here. With a 25 by 25cm paper, you should begin making your folds for the inner part of the bag and glue where necessary. When that is done take another paper for the outer covering and glue it together. This bag is made to look like a cute purse. Draw up cute characters to reflect the beauty of your work.
Conclusion
That's a wrap! We have come to the end of this article on DIY gift bags, I hope you enjoy reading it as much as I enjoyed writing it for your viewing pleasure. Feel free to share this content with your friends and family who might be interested in making a gift bag. Thanks for stopping by.