Need a big bag for traveling or laundry? This article has got you covered. A tote bag is a large and often unfastened bag that has parallel handles, tote bags are also referred to as "reusable shopping bags." I bet you must have seen one before.
Of course, there's always the option of buying a tote bag, but this article will show you how to make one for yourself. We have listed 25 DIY tote bag ideas that you should check out. I'm sure you will find a perfect fit.
1. How To Make A DIY Tote Bag
Here's a really basic, not too oversized but medium-sized tote bag. You can use cotton, linen, or any fabric of your choice, just be sure that you love it. Once you're done making your bag you can add some decorations to beautify.
2. How To Make A Tote Bag
This is a beautiful tote bag made with three fabrics, one fabric is on top, another is on the bottom, and a third on the inside. Get the needed supplies and you'll be pleased with the results of your craft!
3. DIY Tote Bag
This Customized tote bag will add to your personal fashion statement. This simple DIY sewing project will help you learn how to make a lined fabric tote bag that's great for work and play.
4. DIY Canvas Tote Bag
Basically, with a 1.5m fabric, fabric scissors, color thread, measuring tape, leather, hole punch, and rivets, you can have this khaki green canvas tote bag for your next use. The making process is quite easy to follow.
See also: 25 DIY Dice Bags
5. DIY Tote Bag
Here's an easy-to-make canvas tote bag using a simple plain fabric to achieve your style. Amazingly beginners at Sewing can carry on this project and have great results.
6. DIY Tote Bag For Beginners
This nice, basic lined tote bag is beginner-friendly. It is made using a lightweight decorator fabric, but whatever suits your taste is just fine. Carefully follow the steps provided and you can easily make this in one of your afternoons.
7. DIY Ankara Tote Bag
This beautiful craft here is made using Ankara. You will be using two different patterns of Ankara to come up with this lovely design here. Get your fabrics, measure, and cut to length and width. Proceed to your sewing machine and finish up.
8. DIY Oversized Tote Bag
You may not be looking out for a regular-sized tote bag but we still got your unique taste here. Here's a mustard corduroy tote bag which is oversized, with a pocket on the outside and inside, and has two handles. This should be just what you need when you're on the go.
9. How To Make A Tote Bag
This is a more sturdy tote designed to carry quite some heavy stuff, but if you don't need one to bear such a heavy load, feel free to tweak it a little. By following the simple steps here you can also make yours.
You May Also Like: 25 DIY Clutches That
10. DIY Tote Bag Pattern
This project is basic, simple, and quick. It is Sturdy and has an interior pocket that can safely house your cash for the market, for the store, or a library ticket peradventure it is used as a library tote.
11. DIY Big Tote Bag
This tote bag is really pretty and isn't time-consuming. What gives the bag its beautiful shape is the flexible foam stabilizer. To achieve this you will be using 1 yard of fabric for the bag, ½ yard of fabric for the straps, ½ yard of foam stabilizer, and 1 yard of fusible interfacing for the straps.
12. DIY Market Bag
Right here is that everyday bag you've been searching for that suits your everyday need. You can use this tote bag to the market, library, coffee shop, or just wherever you wish. The bag is large enough to contain a lot of things.
See also: 20 DIY Backpack Ideas
13. DIY Tote Bag For Beginners
Here's a really basic and easy-to-make tote bag project which you will be needing for groceries or for shopping or whatever use you intend. Get 1-yard canvas, 2" cotton webbing, thread, and fabric scissors. Follow the steps in the tutorial and you'll be glad you did.
14. How To Make A Tote Bag
You will learn how to make your own tote bag at home and at your convenience. You'll realize how simple it is to make once you ensure that the supplies to achieve this project are made available.
15. DIY Leather Tote Bag
You may be looking for something more classy and unique. This is just for you. This tote bag is made with leather but for some reason may not be as basic as the regular fabric tote bags. With rapt attention following the procedures and voila! You'll get what you want.
16. DIY Dior Book Tote Bag
Try to recreate this Dior book tote bag. It's a unique kind and it's fashionable not just as a market bag but as a matching bag with your outfit. Using a 1 by 1m fabric, heavy interfacing, scissors, thread, tape measure, and glue gun, you can have this.
17. DIY Tote Bag
This seems to be quite complex but with careful attention, it can be done. Use 1 large piece of sample upholstery fabric, several men's dress shirts that were cut up and used for lining, some scrap fabric, leather scraps for the strap, odd buttons, and 1 snap.
18. DIY Ironic Tote Bag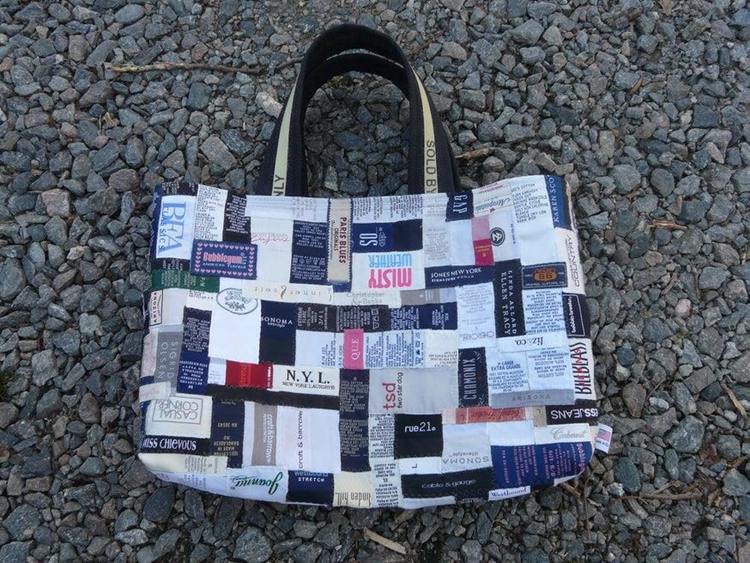 This tote bag is an art project and is really stylish and creative. To think that this was made of various clothing labels is unbelievable, but then impossible is nothing. So, give this your best shot and you'll be glad you followed through.
19. DIY Beach Tote Bag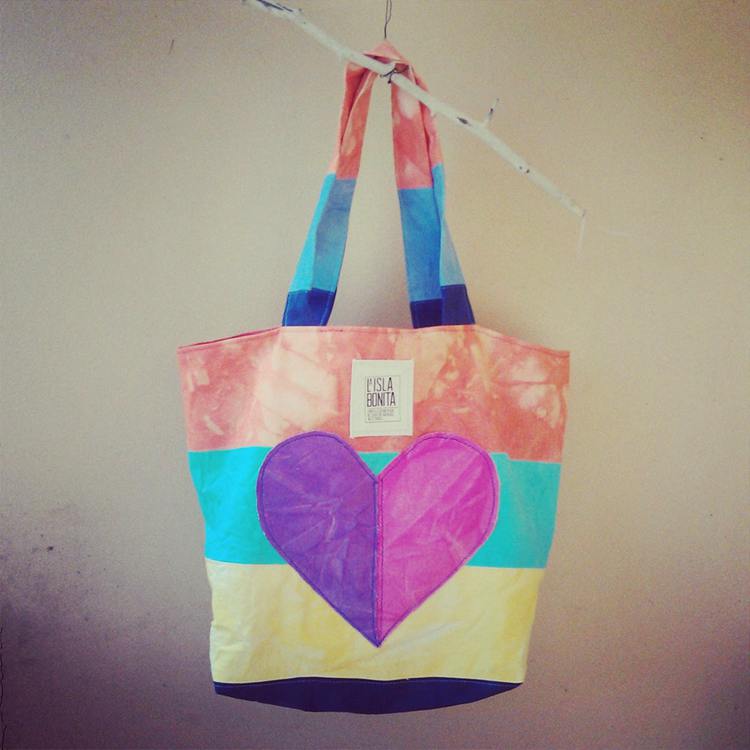 You may want to consider giving this a rough sketch first before proceeding to the main project. Thereafter you can have your awesome large tote beach bag ready for use in summer.
20. DIY Patriotic Tote Bag
What we have here is another statement tote bag with all its uniqueness. To get this done you will be needing a sewing machine, thread, scissors, Plastic canvas, 5 cotton shirts, straight pins, and Iron
21. DIY Tote Bag
Here's a video walkthrough that will help you learn how to make this beautiful big and lined tote bag even as a sewing beginner. It's quite sturdy so it can handle a lot of weight like your laptop, books, camera, or whatever, it will fit just right in.
22. Book Tote Bag DIY
This book tote bag is Dior-inspired. A brocade fabric was used with fusible interfacing. It has a decorative pattern on the main body. With your material, sew handles, sew rear and front body, sew gusset and bottom, and set the whole body of the bag.
23. DIY Simple Tote Bag
This short video will show you how easy it can be to see a bag even if you're a novice. This tote bag has an inner pocket (you may prefer yours on the outside). You can change the size to fit your use and need.
24. How To Sew A Tote Bag
You will learn how to make this super cute tote bag which is a carry and also a shoulder bag. It's beautifully lined with pockets on the inside. It's a fashionable bag to match your outfit, not just your on-the-go market or library bag.
25. DIY Oversized Tote Bag
This is an oversized tote bag that is great for a laundry bag, carrying bed linens and pillows to camp. To have this on a low budget you can upcycle an old cloth or old blanket and then add embellishments.
Conclusion
Tote bags are a great way to easily pack up a lot of stuff in a fashionable manner. No technical skills were required in the process so I guess in the end it was worthwhile and worth giving a try. Good luck with your bag. Hope you enjoy using it! Feel free to comment below if you have any questions or contributions regarding this article.