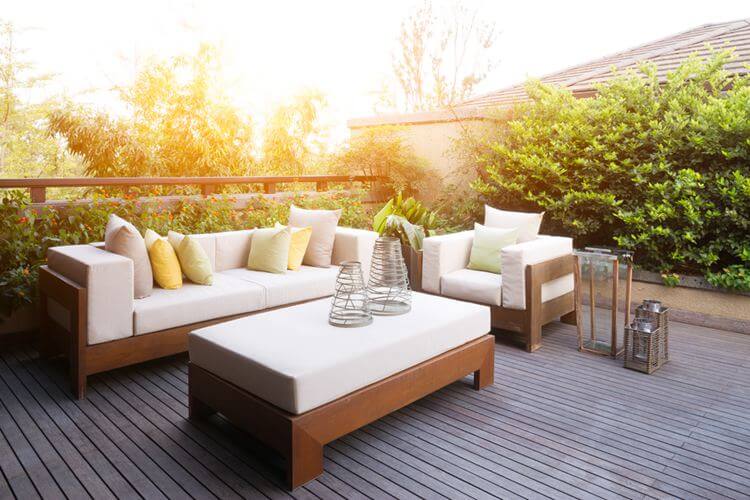 The overall appearance of any space can be enhanced by the decorative accents that you choose to employ. This is especially true for patio furnishings which are meant to project comfort and great aesthetics. So, if you're someone who is excited about updating their outdoor spaces, you have a lot of fantastic options when catering your patio to your preferences.
Here's a list of furnishings that every patio should have for the warm weather:
1.     Curtains and blinds
Add light and elegant touch while keeping out the hot sun rays with a variety of curtains and premium outdoor blinds in Melbourne. There are many different varieties of window coverings available, so you can choose the blinds with your favored colors, textures, and fixings depending on your window/door's design and size.
2.   Outdoor bar
As those who pay attention to gardening and decor blogs are likely aware, garden bars are quickly becoming a trend. An idea for an outdoor bar would be the holiday-themed Tiki bar, with tropical-themed cocktails. This will bring beach vibes to your patio, as well as an exciting new way to experience your outdoor areas. You can also channel your local watering hole and do a classic bar but on a small scale. Add a quirky and unique name, and you are good to go.
3.   Outdoor dining area
Keep the outdoor dining experience going with an outdoor dining area. Wooden dining furniture will lend a classic feel to the patio, as well as giving your area a sense of cohesion and purpose.
4.   An outdoor pool
A pool is an exquisite idea in the warm summer weather where you want to cool off by taking a dip in the pool. The design, shape, and size of the pool will depend on the available space for the patio.
5.    Retractable screens
Modern retractable screens have improved from the old-fashioned mesh flyscreens. They come with mechanisms for opening and closing which include rolling up and down or accordion-style of opening and closing for the pleated style screen. These not only provide good shade for your patio but also keep out insects.
6.   Retractable awnings
A great addition to your patio, a retractable awning will provide the much-needed shade from direct sunlight and as a bonus, when not in use, you do not have to open it. Before investing in one, consider the material it is made from. Choose one made from tough acrylic fibre that deters the growth of mildew.
7.    Pergolas and patio shades
Another wonderful addition to the patio is a pergola. This is a more permanent structure and you can decide to install curtains for a classic look. Consider hanging vine-like plants and flowers for a lively look.
8.   Plants
Plants are an exquisite idea in any design setting. It is no different for the patio. It is advisable to not pile on all the plants, however. Strategically place plants along the perimeter of your patio to make your space feel more open. Sneak in a few hanging plants and herbs for a lively look.
9.   Daybeds
Quality hardwood daybeds with water-resistant features last longer and are best for your patio. To protect from direct sunshine, have umbrellas installed around the daybeds for that bit of shade while you are relaxing.
You May Also Like: 26 DIY Umbrella Stand Projects
10.  Fans
For those sweltering summer days, a ceiling fan is a great option to keep the breeze going. Being overhead and generally out of the way, ceiling fans are a better option than standing fans. This also gives more space for lounging and since they are less prominently displayed, you do not put a lot of emphasis on how they look.
There are various design choices ranging from bohemian, tropical to modern classic fans. The aesthetics of the fans does not interfere with air circulation in any way. So your ceiling fan can stand out as an eye-catching decor item or it can blend in. the choice is up to you.
Lastly, cover up the patio when it's not in use. This is a long-lasting measure that you will be thankful for in the future.