Almost everybody wants to retain the original intact appearance of windows. And many tend to spend the weekends cleaning the entire window surfaces.
However, you should keep homemade window cleaners in mind for the job.
Chemical-laden cleaners possess several threats to your family, pets & nature. You should continue washing the window glasses using regular ingredients.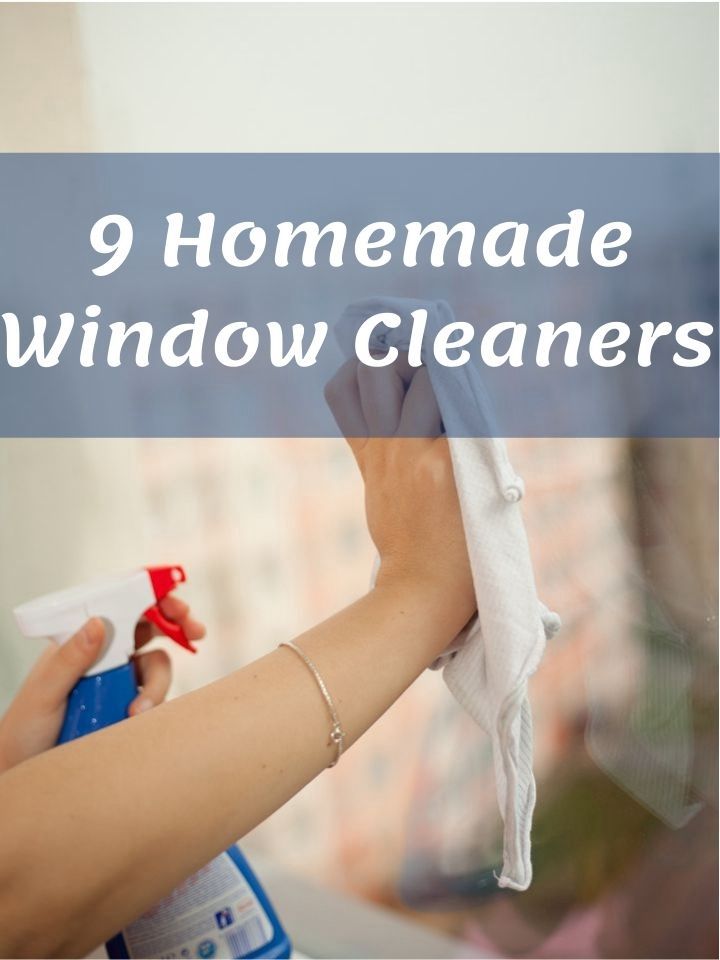 Why You Should Use Homemade Cleaners?
Commercial or store-bought cleaners induce impressive outcomes on application. However, there are reasons to consider DIY solutions instead of chemical ones.
Inexpensive – Obviously, the foremost advantage concerns your wallet/budget. You can save the bucks without requiring any additional purchase from the store.
Safe Home – Artificial cleaners contain harsh chemicals to possess severe health threats. It's indeed essential to prioritize the safety of your toddlers or pets.
Volume Control – You may have to spend multiple small or large batches from the store. But indoor recipes let you control the number of prepared formulas.
Eco-Friendly – Natural cleaning lets you exterminate the effects of extreme chemicals. And you'll have the chance of recycling empty plastic containers/bottles.
Specific Safety Considerations
Even the natural cleaners aren't exactly free from harshness. That's why you should catch some cautious measurements.
Always wear gloves while handling a cleaning agent. You can't spare the safety even for all-natural cleaners.
Store your remaining or prepared formula in difficult-to-reach places. Keep the kids/pets away from the recipes.
Skip using the cleaners on other surrounding solid surfaces. Pay attention to porous materials as well as wood.
Protect your eyes while working on higher surfaces. Continue washing the eyes if accidental spills enter the eyes.
Always wash the gloves, hands, buckets/bottles after use. Let go of evaporating recipes after completing tasks.
Let's check out the viable window cleaners you can homemade easily.
1. Simplest At-Home Cleaning Formula
No more disgusting fingerprints on the glass or any other window grime. It's arguably the simplest formula without requiring any expense. No contamination of harsh chemicals or fumes makes vinegar one preferable cleansing agent.
Diluted Vinegar Solution
2 Cups Distilled Water
2 Tablespoons Vinegar
10 Drops Essential Oil
Combine the ingredients to pour the mix into a glass spray bottle. Also, shake the solution vigorously inside the bottle before use. Gently spray the mixture on the glass surface to wipe clean with a microfiber cloth.
No need to worry about the primary vinegar smell, thanks to the essential oil. Your preferred fragrance will eventually dominate the cleaned surface essence. Additional oil smell will gradually evaporate on the job.
2. Cleaning Formula for Any Glass Surface
Not many recipes can suffice the cleaning requirement of your glass materials. You may take a universal formula into account to treat almost any kind of glass. And it remains one fundamental substitute for chemical-laden agents in the supermarket.
Alcohol with Vinegar
1 Cup Rubbing Alcohol
1 Cup Tap Water
1 Tbs White Vinegar
Combine the necessary ingredients in a bowl to pour into the spray bottle. Apply the solution on surfaces to wipe clean with a microfiber cloth. Use the formula quickly as the mixture evaporates incredibly fast.
3. Universal Neutralizer for Spots/Streaks
Time to set yourself to achieve a streak-free shine on the window glass surfaces. The recipe actually combines some household ingredients to initiate the outcome. That's where your cleaning session won't even cost you a single penny.
Natural Glass Cleaner
¼ Cup Apple Cider Vinegar
¼ Cup Rubbing Alcohol
1 Tablespoon Cornstarch
2 Cups Household Water
10 Drops Essential Oil
Likewise, mix the ingredients in a bowl to pour into the spray bottle. You must shake the combo well before putting it into use. You can either purchase a plastic bottle or recycle a container for precise applications.
Wiping clean with a microfiber cloth should suffice the primary action. Paper towels or microfiber may leave lint on glass surfaces. However, you may consider using newspapers to receive an unbelievable cleanup.
4. Extra Freshness for Cleaned Windows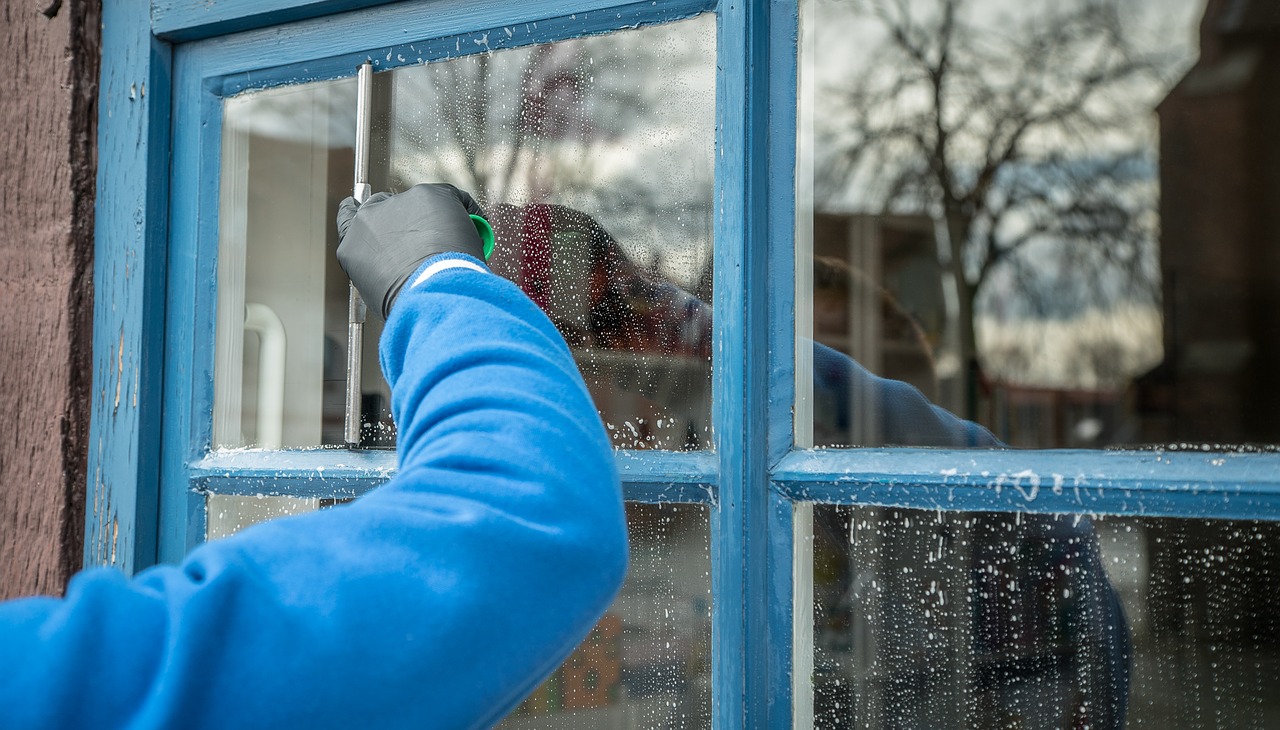 Why not give an extra fresh scent to the window opening with natural antiseptic? Lemon juice can effectively eliminate as well as prevent glass grimes. Lemon's all-natural acidic base actually does more than cleaning the surface or adding fragrance.
Lemon Juice Spray
2 Tbs Lemon Juice
1 Quart Tap Water
Directly mix the ingredients inside of a well-conditioned spray bottle. Properly shake the bottle to combine the items to create uniformity. Spray the recipe on window glass surfaces to start wiping with a microfiber cloth.
5. Ultimate Surface Cleaning at Home
Baking soda itself remains one well-known cleaner available in regular kitchens. And the recipe seems to push the overall power by combining vinegar with soda. It's highly effective, completely natural, notably simple without costing you any bucks.
Vinegar with Baking Soda
White Vinegar
Baking Soda
Take equal parts of baking soda against white vinegar for mixing. Likewise, use a plastic spray bottle to combine the ingredients at once. Use a microfiber cloth, paper towel, or damp cloth to wipe clean the surface.
6. Cleaning Power of Dishwashing Liquid
It's somewhat difficult to cover many windows or glass surfaces in the house. That's exactly where a dish detergent can save your kitchen materials right away. The method also lets you adjust the necessary amount for proper cleanups.
Dish Detergent Cleaner
Dawn Soap/Dishwashing Liquid
Lukewarm Household Water
Combine the ingredients to give a proper shake for uniformity. Switch to a large bucket from a spray bottle for a massive amount. Apply directly on the surfaces to wipe clean with a microfiber cloth in one direction.
7. Special Scrubs for Outdoor Windows
Do you have several windows outside the house to demand a cleanup? Well, the intended large-volume recipe is ready to give the surfaces some extra scrubs. However, it's specifically suitable for large-scale works to suffice proper outcomes.
Effective Jet-Dry Solution
2 Tbs Liquid Jet Dry
1 Gallon Warm Water
4 Tbs Dishwashing Soap
Mix the ingredients in a sufficiently large bucket to contain everything. Utilize a squeegee or ordinary cloth to apply the solution on surfaces. After covering the glass, rinse it clean with a hose sprayer for completion.
8. Great Kitchen Glass Cleaning Agent
The window to allow ventilation for kitchen cooking requires some special care. And the glass eventually ends up catching different stubborn food/oil stains. Still, you can wipe the surfaces clean without hitting the supermarket for expensive chemical agents.
Baking Soda with Dish Soap
1 Tsp Baking Soda
Liquid Dish Soap
Add some mere drops of soap to the soda to create a usable paste. Apply directly on the window glass to start rubbing with a sponge. Simple rinse the residuals to finish the cleaning with microfiber cloth wipes.
9. Cleaning to Exterminate the Marks
Not every recipe can effectively work on every kind of glass mark. But the intended formula stands to neutralize almost everything to clarify the surface. No more disgusting fingerprints, scratches, or grease marks on your transparent glass surfaces.
Ammonia with Cornstarch
¼ Cup Ammonia
1 Quart Warm Water
1 Tbs Cornstarch
Simply add the ingredients to the spray bottle to shake well. Confirm a uniformly mixed recipe to apply directly on the glass surface. Wipe the window clean through a microfiber cloth using in a top to bottom direction.
Is Essential Oil a Must for Cleaners?
Not everyone can withstand the smell of vinegar, ammonia, dish soap, or jet dry. Essential oil makes sure you don't encounter the annoying scent from cleaned windows.
It's obviously not a compulsory ingredient to treat glass windows. However, involving the essence should incorporate some invisible freshness to the entire space/room.
Of course, no need to waste your money any further on the necessary essential oil. Stick with your readily available oils in the house to accompany the window cleaning session.
Additional Window Cleaning Tips
Don't try to apply the cleaners randomly on any surface. It may damage the material to a significant extent.
Make sure the applicable glass material for individual agents. Not all surfaces can tolerate every formula.
Recipes to contain cornstarch may leave some residue. Wiping the surface completely will clarify the glass.
Allow the ingredients to settle by themselves first. It's applicable before & after shaking the necessary items.
Keep the microfiber cloth clean after every application. Otherwise, it'll become difficult to ensure cleanliness.
Let the sprayed solution sit on the surfaces for some minutes. It should loosen the grimes, marks, or stains.
Consider mild to low scrubs for extremely dirty surfaces. Initiating forced scrubs impart irreparable scratches.
Use mild dishwashing liquid for particular cleaning recipes. Strong soaps will eventually damage the surfaces.
Always wipe clean the windows towards one specific direction. You can consider either sidewise or top to bottom.
Closely observe the cleaned surfaces for any blur or streaks. Any presence may require changing the method.
Final Words
Almost all the recipes require 3 – 4 common kitchen materials for the cleaning. Simply understand the window condition, surface material & necessary batch for the task. Applying the righteous solution on the window should restore the clarity, elegance & look right away.