Carpet has to become dirty, stained, dull with continued use under the feet. And proper maintaining can preserve the pristine condition of the precious decorative item.
Commercial carpet cleaners are not eco-friendly or suitable to match the fabric sensitivity
That's where homemade carpet shampoo recipes can suffice for alternatives. Passionate enthusiasts have developed multiple formulas to satisfy your cleaning demands.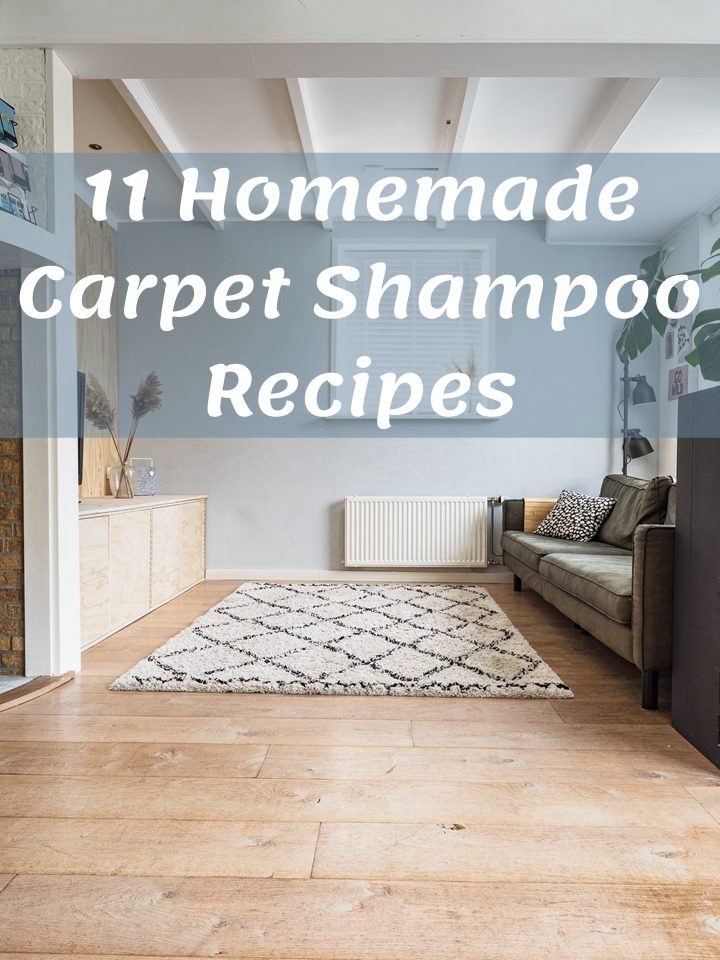 Why Consider a Homemade Carpet Shampoo?
Commercial carpet cleaners are notably toxic to chemicals. And it holds a potential threat to curious pets as well as little kids.
Powerful cleaning solution ends up causing damage to the fabrics. Highly concentrated mix lowers the overall carpet quality.
Regular cleaning with chemicals possesses a significant health threat. It can even distort the underlying floor on the spot cleaning.
Larger commercial cleaning batch will cost you a great fortune. Having pets or kids actually requires almost regular cleanup.
Carpet color gets badly damaged with continued cleaning. Low-quality solution actually worsens the condition on its application.
Sticking with natural homemade shampoo eliminates all the drawbacks. Exact cleaning results may take time regarding the recipe efficiency. However, it concerns minimalistic threats or issues for the living.
Let's start exploring the absolute best shampoo recipes for carpet maintenance.
1. Synthetic Carpet Cleaning Formula
Maintaining a synthetic formula remains incredibly simple without any specialty. And you don't have to ruin the strength, resistance, endurance, or appearance. However, you must own a carpet cleaning machine to accept the method.
Diluted Vinegar Shampoo
½ Gallon White Vinegar
½ Gallon Normal Water
Pour the ingredients into a large-sized bowl to create a uniform solution. Directly add the mix to your carpet cleaning machine.
Clean your carpet in the machine as per the manufacturer's specs. Don't over-wet the mixture to incorporate any damage.
2. Simplest Carpet Cleaning Shampoo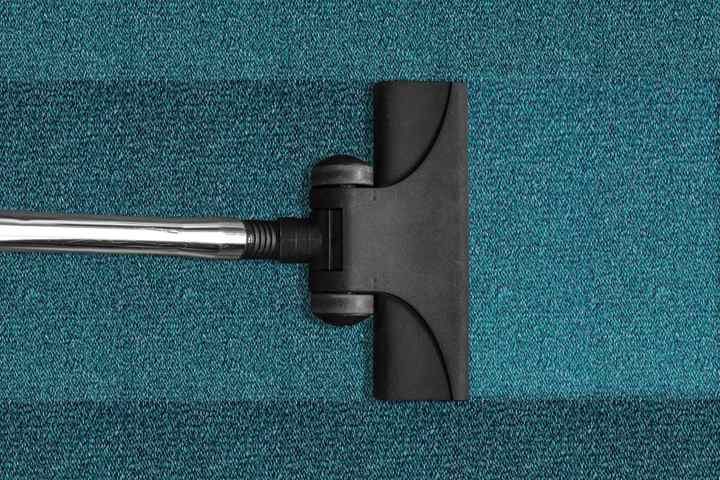 The intended recipe takes nothing more than everyday kitchen items. It's more like a fundamental or primary shampoo to treat dirty rugs. And the mix lets you handle the common hassles regularly.
Lemon-Scented Vinegar Mix
8oz White Vinegar
2 Tsp Cooking Salt
Lemon Essential Oil
16oz Warm Water
Pour the ingredients directly into a sprayer bottle or container. Shake well to create a well-mixed solution.
Spritz the entire carpet to allow completely natural drying. Vacuum the dried carpet to perform the cleaning.
You're to use distilled vinegar to achieve the maximum result. Also, you can replace lemon with lavender or orange.
3. Lightly Colored Carpet Maintenance
Induce extra cleaning power to address tougher stains, spots spills on the carpet. Its diluted whitening immediately restores the fabric's original appearance. Never use the recipe on dark-colored carpets to leave permanent marks.
Peroxide Mixed Solution
1 Tbs Liquid Dish Soap
4 Tbs 3% Hydrogen Peroxide
5 Quart Hot Tap Water
5 Drops from Essential Oil
Mix everything except water to generate a well-proportioned mix. Test an inconspicuous area on the carpet for a response.
Directly pour the mix into the carpeting machine's water reservoir. Gradually add warm water to clean the carpet fabric.
4. Homemade Carpet Shampoo Spray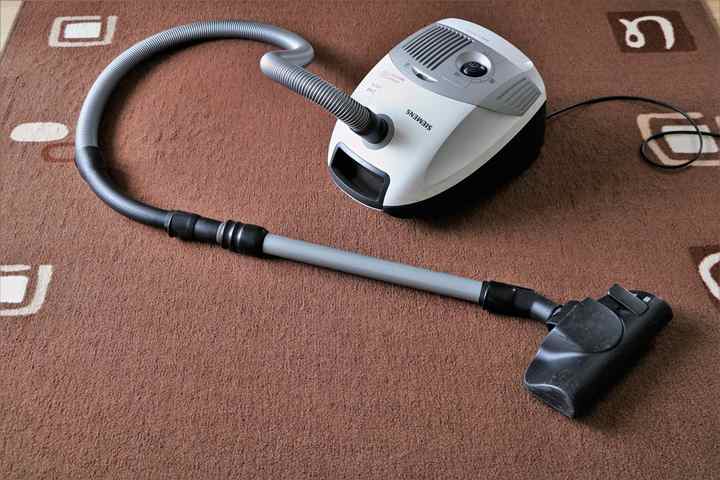 Presence of pets or kids means quick fading of your carpet cleanliness. The fabrics look visibly dirty as well as dingy. But the effective solution from everyday items can handle the mess quite well.
Vinegar-Based Formulation
1 Cup White Vinegar
2 Tsp Table Salt
Essential Oil Drops
2 Cup Warm Water
Add the warm water into distilled white vinegar first. Continue pouring the essential oil drops to follow table salt.
You should add 10 – 15 drops of your favorite essential oil. Give the bottled ingredients a good shake for mixing.
Simply spray the prepared solution directly on your whole carpet. Allow the mix to dry for a vacuuming finish.
5. Cleansing Shampoo to Work Pet Stain/Odor
Curious pets are always hard on carpets, rugs, mats for no viable reasons. And eventually induced stains, as well as odors, keep disgusting the homeowners. The spraying recipe can effectively neutralize the problems to retain carpet freshness.
Soda – Vinegar Combination
2 Cup White Vinegar
4 Tbs Baking Soda
2 Cup Warm Water
Mix everything necessary in a spray bottle to check for a uniform solution. Blot the affected area to remove any excess liquid.
Spray the spots directly to allow 5 – 10 minutes of standing time. Continue rubbing the stains gently to blot out additional liquids.
Allowing the spots to dry without disturbance should remove the odor. Repeat the process several times to remove stubborn stains.
6. Carpet Shampoo for Cleaning Machine
No need to damage your carpet in the steam cleaner with chemical agents. The intended recipe explicitly checks superior outcomes. And there are no toxic or harmful ingredients to cause problems.
Alcoholic Ammonia Mix
2 Cup Rubbing Alcohol
2 Tbs Clear Ammonia
1 Tsp Liquid Dish Soap
Essential Oil Drops
Combine the ingredients on a sufficiently sized containing platform. You can consider diluting the mix using warm tap water.
Directly pour the prepped solution into the cleaning machine reservoir. Throwing in the carpet should achieve good cleanliness.
7. Special Carpet Preserving Solution
It's indeed important to ensure maximum preservation of your carpet. However, the special recipe actually requires nothing special anyway. Hitting the kitchen pantry should get you everything necessary right away.
Vinegar – Ammonia Mix
1 Tbs White Vinegar
3 Tbs Liquid Dish Soap
¼ Tsp Clear Ammonia
½ Cup Normal Water
Mix the vinegar, soap & ammonia in a bowl without adding any water. Stir the ingredients using a beater to create foams.
Start adding water with the formation of foams to continue stirring. Dip a clean cloth into the solution to rub the carpet.
8. Extra Shampoo Power for Stain Removal
Hydrogen peroxide can treat long-dried stains resulting from pet urine. Meanwhile, baking soda is extremely popular for its odor repulsion. Mixing the two common items with dishwashing soap gets you one powerful stain neutralizer.
Peroxide in Soapy Soda
½ Cup Hydrogen Peroxide
1 Cup Baking Soda
1 Tsp Liquid Dish Soap
Use a paper towel or dry cloth to soak any excess liquid from the spots. Sprinkle the baking soda to cover the stains completely.
Create a mixing solution between hydrogen peroxide with dish soap. Slowly pour the prepped recipe into the soda-covered areas.
Gently rub the mixture on spots using a soft brush/cloth. Allow sitting for 10 – 15 mins to finish the cleanup with a vacuum.
9. Consistently Clean Carpet Shampoo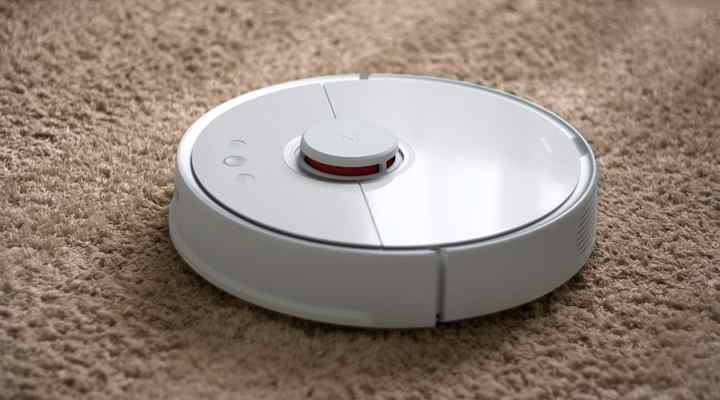 Wet cleaning is difficult to perform at regular intervals to hide the floor. But using dry shampoo can let you have full cleanliness all along. And the method requires no special ingredients outside the pantry.
Dry Carpet Shampoo
1 Cup Cornstarch
1 Cup Baking Soda
1 Tbs Laundry Borax
1 Tbs Cloves or Herb
Vacuum the carpet first to remove all the loosely bound particles. It also helps the shampoo recipe to get settled comfortably.
Mix the intended items together without involving any moisture. Simply cover the entire carpet surface by sprinkling the powder.
Use a soft, clean, non-sticky brush to spread the shampoo evenly. Leave the powder untouched for at least a 2-hr settlement.
Start vacuuming the carpet thoroughly to remove the loosened residuals. Keep the powder secure from the reach of pets & kids.
10. Powerful Enzymes to Remove Stains
Commercial cleaning products often feature artificial enzymes to neutralize stains. No need to spend on toxic nonetheless chemical formulas anymore. The preparing process is somewhat long to induce a maximum level of efficiency.
Citrus-Enzyme Shampoo
7 Tbs Brown Sugar
5 Cup Lemon/Orange Peel
1 Quart Normal Water
Place the orange or lemon peels inside a container after adding the sugar. Pour the water into the ingredients to seal the opening.
Shake the bottle well enough to induce a good initial mixture. Slightly loosen the gap to let the produced gases exit for the bottle's safety.
Allow the combo to ferment for three months to put into a sprayer. Directly spritz the targeted stains on your carpet or rug after shaking.
Pat the entire treated area gently using a dry, clean, soft cloth. Vacuum the spots to remove the residue after drying the enzyme formula.
11. Thick Paste Shampoo Treatment
It's more like a modified version of an earlier pet stain removing recipe. However, it checks for one new commercial item, Blue Dawn. And the combo is extremely effective in vanishing white carpet grouts.
White Grout Remover
35% Hydrogen Peroxide
Baking Soda
Few Drops Blue Dawn
Mix the peroxide with soda to create a thick paste. Gradually add some drops from Blue Dawn to make it usable.
Apply the paste using an old toothbrush to give a good scrub. Leave the rubbed spot for some minutes to rinse.
Expert Tips to Use Carpet Cleaner
Know your carpet fabrics before deciding on a shampoo.
Skip wetting the carpet too much with any liquid solution.
Vacuuming the fabrics regularly should keep the dirt low.
Close access to carpets while working on its maintenance.
Immediately start the cleaning after spills to cause stains.
Don't scrub carpet fabrics too hard/rough while cleaning.
Final Words
Protecting your carpet is obviously an essential task of indoor maintenance. Nobody can appreciate a spoiled, filthy, discolored carpet in any way. But using the righteous recipe from any of the recipes can keep it intact, fresh, appealing.