Spills on the carpet are extremely common, leaving some disgusting stains. And you may already spend hours to eliminate the spots on cleaning.
But using commercial carpet cleaners isn't exactly a good option from several perspectives.
That's where DIY enthusiasts let you apply homemade carpet cleaners. Using the friendly solution should neutralize the stains, spots, spills.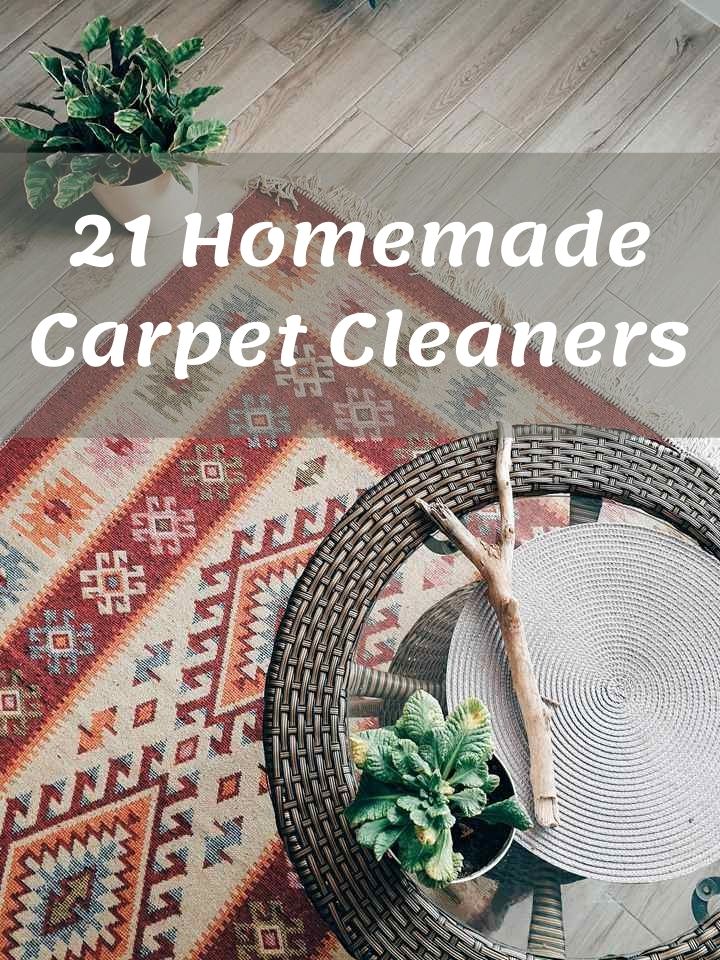 Why You Should Try DIY Carpet Cleaners?
Commercial cleaners come with different pricing points. You can save additional bucks on DIY cleaners.
Members to struggle with allergies or asthma feel secure. Homemade mixes barely cause any reaction.
No harmful/toxic chemical remains present in recipes. You don't have to worry about pets or toddlers.
Let's figure out the effective formulas to restore carpet cleanliness.
1. Simplest Cleaning Attempt on Spot/Stain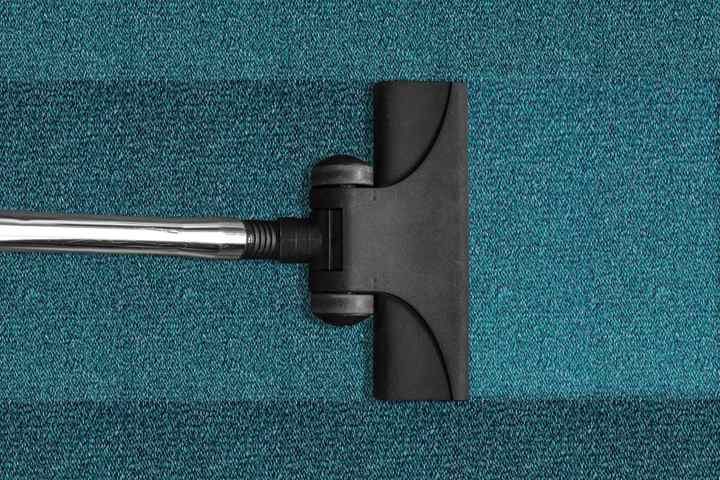 It takes almost nothing to address regular spills from juice or dirt. Two everyday household staples should do the ultimate trick.
Dishwasher Soap Cleaning
1 Tsp Clear Dish Soap
1 Cup Warm Tap Water
Mix the ingredients in a smaller bucket to pour into the stain. Gently scrub the spots after allowing 10 minutes to sit.
Use a paper towel or rag to treat fresh stains on the carpet. Simply blot up as much excess liquid as possible without rubbing.
2. Fundamental Level of Carpet Cleaning
No need to worry about neutralizing odors with visible stains. The simple yet functional formula works superb on steam cleaners as well.
Diluted Vinegar Formula
½ Gallon White Vinegar
½ Gallon Warm Water
Mix the ingredients in a bucket to apply to the stains. You can use either a cleaning machine or a manual pouring method.
3. Almost Ready Homemade Formulation
You can't take the risk of using a toxic cleaner for pets' or kids' safety. And the recipe remains simple, safe, functional with everyday kitchen items.
Non-Toxic Spot Cleaning
1 Cup Vinegar
2 Tsp Salt
Essential Oil
2 Cup Water
Add the ingredients in a spray bottle to shake well for combination. Check for 10 – 15 drops of essential oil for a good scent.
Give some good spritzes on the spots to wet the stains for some minutes. Gentle scrubbing will remove stubborn marks.
4. Cleaning Solution for Regular Applications
You're to treat the carpet at regular intervals with pets & kids. And the formula stands on your side to neutralize the fresh beating right away.
Carpet Cleaning Spray
1 Cup White Vinegar
2 Tsp Common Salt
Lavender Essential Oil
2 Cup Warm Water
Generate a solution in a spray bottle with a good shake. Leave the spritz on spots for natural drying. Vacuum the treated section to remove dried residuals.
5. Immediate Spot Cleaning for Carpets
Give the fresh stain an immediate spot clean with the magical recipe. However, you must keep the toxic combo out of pets or children at all costs.
Borax with Vinegar Recipe
¼ Cup Borax
¼ Cup Salt
¼ Cup Vinegar
Mix everything together to create a thick paste using your fingers. Apply it to the spots to leave for several hours before vacuuming.
6. Odor-Neutralizing Carpet Deodorant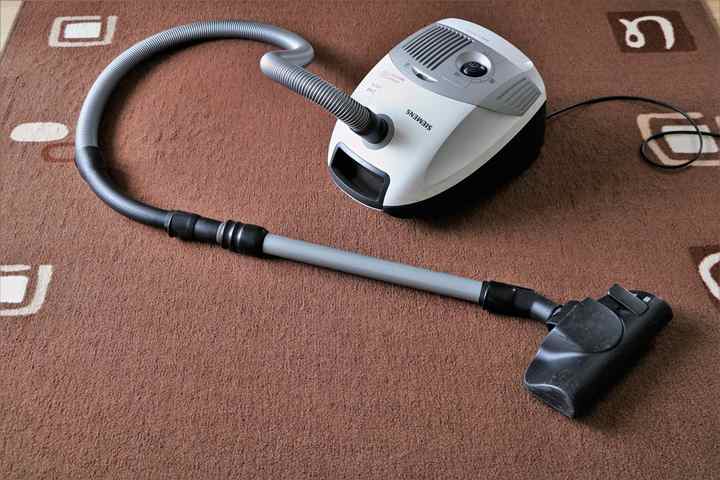 Time to revive a dirty, filthy, smelly carpet with something different. The combo powder from regular items does magic work on rug fabrics.
Starch-Soda Formula
½ Cup Cornmeal
2 Cup Baking Soda
½ Cup Cornstarch
Combine the ingredients in a bowl to sprinkle all over the carpet. Keep the powder as well as the carpet in dry condition.
Spare the treatment as long as you can (several hours or overnight). Vacuuming the powder should get you fresh, clean rugs.
7. Perfect Cleaning Agent for Light Carpets
Having pet mess or red wine stains on the precious carpet? The recipe works well on tougher ones to adorn light-colored carpets.
Hydrogen Peroxide Mix
2 Tbs Hydrogen Peroxide
Baking Soda
1 Tbs Dishwashing Liquid
Pour the peroxide – liquid mix directly on the stains to blot dry. Use rag or paper towel to treat fresh stains without rubbing.
Sprinkle baking soda on spots to deodorize & whiten the stains. Vacuum excessive soda after letting the powder sit for 10 minutes.
8. Removal of Stain from Darker Carpets
You can't use baking soda on darker carpets to leave irreparable whitening. Instead, you just need to modify a little bit to address the stains.
Salty Water Treatment
Common Salt
Cold Tap Water
Sprinkle enough salt on the stain to cover its spot entirely. Likewise, rinse the carpet with cold water after allowing a 10-min set.
9. Absolute Extermination of Surface Spots
It's an excellent recipe to neutralize any stain on your carpet. But it actually works superb on fresh stains, not settled ones.
Vinegar Mix with Soda
1 Tbs White Vinegar
2 Tbs Baking Soda
Use an old toothbrush to apply the created paste from the mixture. Leave the paste on stains for several hours to vacuum the soda.
10. Satisfactory Carpet Cleaning for Machines
Cleaning the carpet in steam cleaner doesn't necessarily require commercial products. You can rely on the intended recipe for a satisfying machine cleanup.
Ammonia with Vinegar
¼ Cup White Vinegar
¼ Cup Lemon-Scent Ammonia
3 Tsp Liquid Dish Soap
1 Gallon Warm Water
Mix the items in a large bucket to pour directly into the steam cleaner. Accomplish the cleaning to achieve a non-toxic stain removal.
11. Deep Cleaning of Carpets Inside the House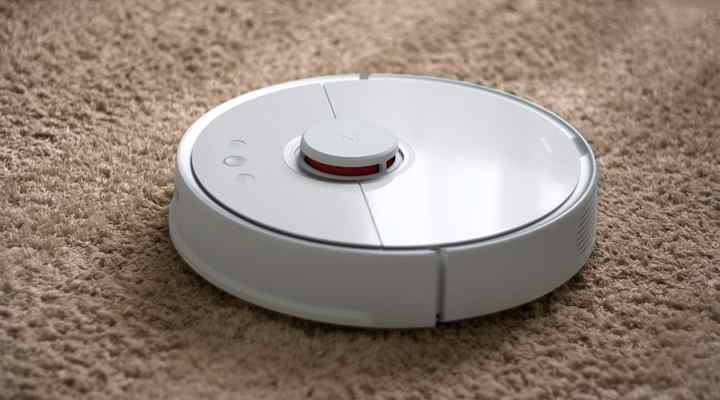 The combo provides an exceptional result to induce a deep carpet cleaning. And you're free to initiate handwash as well as machine cleanup.
Commercial-Level Cleaning
1 Tbs Laundry Detergent
2oz All-Purpose Cleaner
1 Tsp Fabric Softener
One Scoop of OxiClean
1 Gallon Warm Water
Combine everything except water in a large bucket first. Slowly add the hot water to the solution without creating any bubbles.
Apply the formula on your carpet directly or pour it into the machine. However, machine cleanup offers superior results on neutralization.
Additional Recipes to Treat Specific Issues
But not everything goes well with particular stains on carpets. Still, there are several other simple tricks to address specific stains. You must look into the extra methods to address the problems effectively.
(Source – Cradiori)
12. Ammonia (Chemical Spills)
Sponge a mixture of 1 cup clear ammonia with ½L warm water. It works well on carpet & upholstery spills. Allowing the applied solution to dry thoroughly removes the stain.
13. Baby Wipe (Any Fabric Spills)
It can effectively blot up dried stains as well as liquid spills. And the recipe can suffice almost every common carpet fabric. You can even neutralize additional drips here.
14. Beer (Coffee or Tea Stains)
Gently pour some beer into the fresh coffee/tea stains. Light rubbing of the spot should make the marks disappear. Repeat the process several times to vanish the entire trace.
15. Club Soda (Tougher Stains)
No more stubborn stains from pet urine on your carpet. Blot excess liquid with paper towels to use the soda for another blotting. Scrubbing with diluted shampoo removes the stain.
16. Dry-Cleaning Fluid (Oily Stains)
No more visible grease, butter, lipstick, fingerprints on your carpet. Blot the excessive oily materials with a paper towel first. Work the fluid to move from stain edges to its center.
17. Ice Cubes (Wax or Gum)
Simply block the wax or chewing gum stains with ice cubes. Use plastic bags to freeze the affected spots. Gently use a butter knife to cut down the hardened wax/gum spills.
18. Meat Tenderizer (Blood)
Does carpet contain the trial of blood from an accident? Mix equal parts of cold water with a meat tenderizer to cover the spots. Rinse the spots with cold water after a 30-minute set.
19. Shaving Cream (Grease or Oil)
Shaving cream cuts through greasy or oily stains. Blot the stain to pat the spots using a wet sponge. Squirting some shaving cream on stains to wipe clean with a damp sponge.
20. Toothbrush (Deeper Stains)
Using a soft-bristled nylon toothbrush to dab deeper stains. Check for bleach or vinegar to work the stain removal. Continue the process to vanish any residual trails from fabrics.
21. WD-40 (Stubborn Ink Stains)
Treat the ink or similar stains with a powerful WD-40 for removal. Spray the item on stains to wait for 2 – 3 minutes. Simple soapy water rinsing or regular vacuuming does the trick.
Essential Points to Remember while Cleaning
Know your carpet fabric closely to ensure the recipe's usability. Random cleaner may end up causing visible damage.
Attend the stains as fast as possible without negligence. It'll help you to make the entire trace disappeared.
Always use distilled white vinegar for certain recipes. Try to avoid using tap water for dilution without knowing its effect.
Skip looking into bleach to use on dark or colored carpets. Its strong cleaning fades the fabrics to ruin the appearance.
Don't over-wet or overwork the stained spots for no reason. Allow the simple ones to sit for a gradual removal.
Final Words
Everyday items look sufficient to treat almost all common issues to ruin your carpet. You just need to understand the fabrics, available resources & stain conditions. Implying the righteous formula should exterminate the marks in one way or another.