There are so many different kinds of hats out there and that's a fact! Cowboy hats come in many shapes, sizes, and designs. Some people will go to extreme lengths to create the perfect DIY cowboy hat. Another person just wants to make a cowboy hat and have it fit, while others create cowboy hats for sales, whichever category you fall in, this article will teach you some amazing methods of making a DIY cowboy hat.
Everyone loves to dress up and look good. Be it for a play, the office, a casual outing with friends, anything, you can rock these cowboy hats anytime, any day. It sure is fun whether you're making it alone or with family or friends. You can make your very own cowboy hat from the comfort of your home. You can make for yourself, your partner, your kids, and your friends.
All you need are simple items that you can find at home, and what you lack, you can get at the store at a minimal price. Have fun!
1. DIY Mini Cowgirl Hat
What better way to satisfy the needs of your Supergirl than to make your cowgirl hat at home, as most stores don't have this. With the DIY mini cowgirl hat, you can create your designs, choose your patterns and use colors of your choice. You need essential and straightforward items you can pick up around the house such as cardboard, thread, craft glue, fishing line, hair-comb, and other things. Enjoy a creative and bonding moment with your kids. Click the link below for a step-by-step guide on how to make your very own mini cowgirl hat. nowthatspeachy
2. How To Make A Cowboy Hat
Are you running on a low budget and need to make your kids happy during Halloween? There's no need to worry. Follow this step-by-step guide on how to make your very own cowboy hat for your kids, as very little is needed for this. Kids love fun, and kids love to create. You'll need rulers, scissors, glue, foam, threads, a carton, and other little items for this one. Make your own bad boy cowboy hat. sewsimplehome
3. Hand-Crafted Leather Cowboy Hat
Do you want a custom-made cowboy hat that you can turn into a top hat or a bush hat, or any other kind of hat of your choice? Then this leather DIY cowboy hat is for you. If you're a fan of things made out of leather, then you should try this and rock that hat with some pretty cowboy boots. instructables
4. Beer Box Cowboy Hat
For lovers of beer and soda, get ready to fall in love with this DIY beer box cowboy hat. All you need is to get your choice of beer or soda carton, some scissors, glue, spray adhesive, headband, craft knife, tape, marker, and a ruler. Follow the steps, and you'll be ready to show off that beer box cowboy hat. Who knows, you could be the next brand ambassador for Budweiser. Instructables
5. Making A Cowboy Hat
Kids love to play together and make stuff for themselves to show to you. Help them create their very own cowboy hats with their styles and signatures. With this DIY, making those cowboy hats should be a walk in the park. A few minutes of your time and some items around the house are all you need to get it done. You don't have to worry about the cost as you do not need to buy a thing.
6. How To Make A Paper Cowboy Hat
Make your cowboy hat from scratch. You can pass a creative art design class with this DIY. Your kids will thank you for this. They can play with this as they please and you don't have to worry about shopping for a new one as you can make another. Eventually, they can begin to make theirs. And a business could grow from this.
7. How To Make A Cowboy Hat From Cardboard
Do you know you can earn something from making these tiny cowboy hats? You could offer to make them for kids' parties, costume parties, dress-up parties, and more. Just take out cardboard boxes, some scissors, and get to work.
8. DIY Beer Box Cowboy Hat
Play cowboy games with your buddies with this cool DIY. Download the template you want and get working with your buddies. Having a Budweiser or a Coca-Cola cowboy hat is super cool. I know what you're thinking. What would your kids say? I know for sure that they'll love it. Besides, it's for you and the boys. Dad's hanging out. You can consider the ladies joining in.
9. Mini Cowboy Hats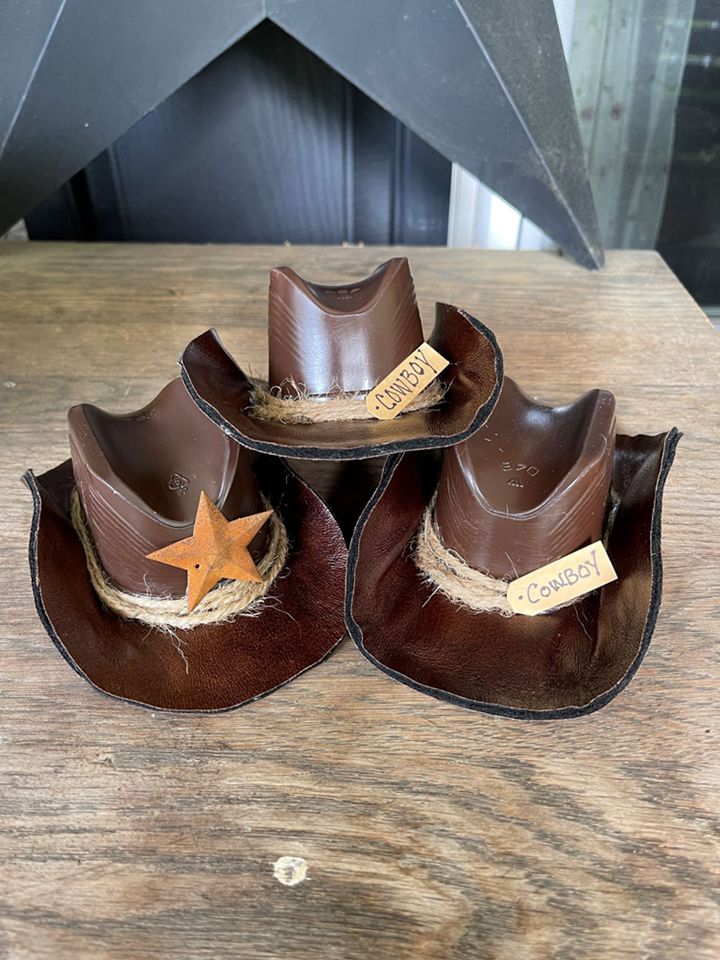 Do your kids have a school play to participate in, and you're worried about getting their costumes ready? You can make them look expensive and cool with this DIY. At the, you'll find that it was worth it. Have fun bonding. thesilverfarmhouse
10. Giant Cowboy Hat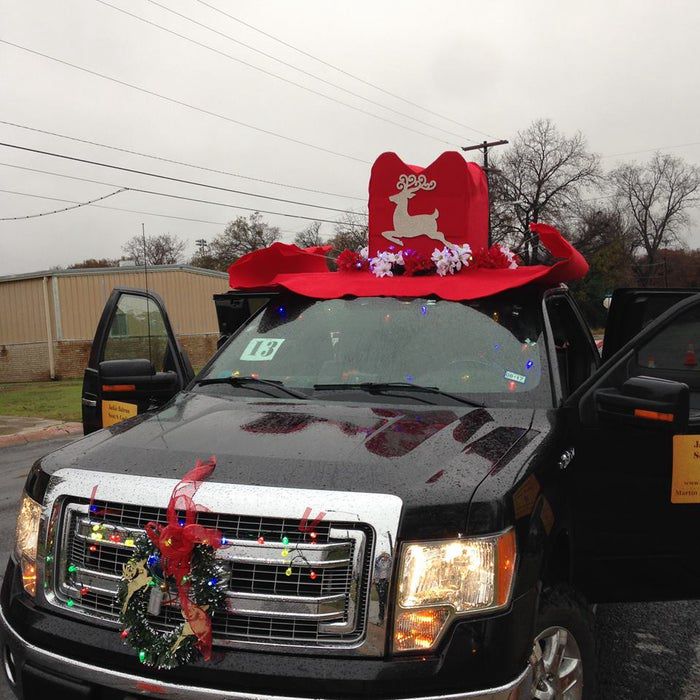 Are you a "go big or go home" kind of person, and you want to make a statement? I have just what you need. With a bit of change and some materials at home, you can make a giant cowboy hat from scratch. You are sure to leave some mouths gaping. I hope you have enough space in your yard for this one. Check it out. Instructables
11. Duct Tape Cowboy Hat
Are you the funny one in the group? Do you want to go crazy? How about making a cowboy hat out of duct tape? A roll of duct tape and some scissors are all you need. How cool is that? You should try it out. Instructables
12. How To Make A Cowboy Hat
To make a sturdy and long-lasting cowboy hat, you'll need a solid carton, some glue, scissors, and some adhesive. This will make it durable, and you can pain it any color you want. You know how kids love to play around with colors. Let them have fun with this one. A fun way to learn and create. But be sure to handle the scissors yourself. Except, of course, they're old enough.
13. Origami Cowboy Hat DIY
So, your kids say they want some cowboy hats for their toys? Their toys could be tiny, and you might probably have a challenge getting some things right. You don't worry about it, mom and dad. This link will solve that problem for you. Make your miniature cowboy hat and make Barbie and Ken happy.
14. Classic Cowboy Hat From Cardboard
This DIY makes the job look so easy, and indeed, it is. With some cardboard, glue, scissors, ruler, and paint, you can make your cowboy hat and add some stars to it. Who says you can't be a Sheriff with a cowboy hat. You can play rogue cowboy with your kids with this one.
15. How To Make A Foam Cowboy Hat
How cool is it to make a cowboy hat made purely of foam? You don't have to be scared about it getting ruined with liquid. Watch this video and get creative at home. Happy learning!
16. DIY Classic Cowboy Hat
Every kid loves to make things out of nothing. Kids love to create, and what better way to create fun with your kids than to help them make their very own costumes. Try out this cowboy hat DIY at him, and you'll be glad you did.
17. DIY Cowboy Hat Wreath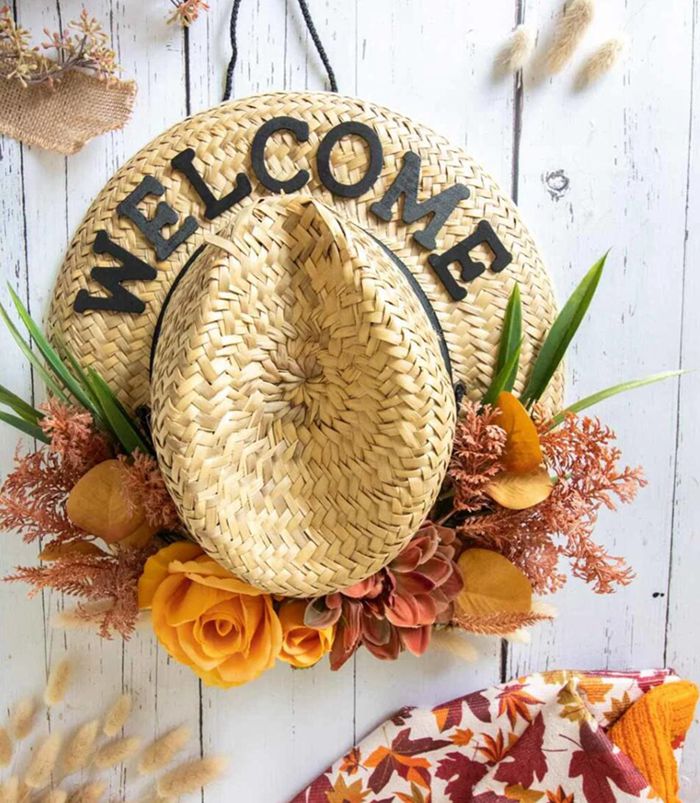 This wreath hat would look good hanging on your door, your fence, hanging at the back of your chair, in your garden, or your room. You can place it anywhere around the house or in your office. Learn to make wreath hats from this video and make your home have that feeling of warmth. singlegirlsdiy
18. DIY Paper Cowboy Hat
For this paper cowboy hat, you'll need scissors, glue, and a cowboy hat template. The steps are simple and easy to learn. You can get your hats anytime and any day. Make one for each of your kids, and don't forget to make one for yourself too.
19. DIY Cowboy Hat
You don't need to be a professional for this one. You can try your hands at this as many times as you want. Make your leather cowboy hat look good in that outfit. This video had a step-by-step process of making your very own leather cowboy hat in the comfort of your home. You can look great without going to the store to buy some hats.
20. DIY Fedora Hat
You might style your wardrobe with this Fedora hat. It is simply amazing. By merely using some thrift fabric, cotton flannel, and glue, you can add class and style to your everyday wear—no need to go to big stores for this one. Trust me!
Conclusion
These DIYs can come in very handy for kids' projects or assignments. They are fun to make, and they don't require much. Who knows what you can get out of this? You can turn it into a business or volunteer for your kids' school. Crafting is so much fun.