One of the most satisfying things to have as a camper is a camper shell. However, building one isn't an easy task. It takes days of deduction and planning.
Instead of calling on a woodworking expert to help you build a camper shell, you can save a little money by building one for yourself. Simply pick any of the tutorials listed below, get the necessary tools and materials and start building. It may take a while but it would be worth it.
1. $800 DIY Truck Camper
Here's an amazing truck camper that you can make at home for just $800, that's super cheap, and it's an easy-going project. Building this behind your truck takes away your back window. It's an amazing woodworking project but also quite expensive. The camper has a door and a lock so if you want to sleep inside you can easily lock it and have a quiet time inside. The creator also removed his rearview mirror and added a rearview camera touch screen and uses it to see behind when reversing.
2. Homemade Camper Shell
This is a great truck camper shell made from wood, it's quite spacious inside and has a great bed space. The bed can contain up to two people when you pull out an extra extension panel from under it. The camper also has a storage unit under the bed, you can store cooking supplies down there, clothes, and any other supplies at all.
There is also an electrical spot that has a USB port for charging phones and other devices. The creator also made a dimmer light switch for when you want to sleep, just dim the light and increase it when you are searching for something and you need bright light. The camper is easy to build. The outside wood is cedar boards and it's treated with fire and certain minerals that make it fireproof and waterproof.
3. DIY Camper Shell
Building this camper shell is a lot of work and quite technical. The creator had a pickup truck and decided to build a cab-over camper. The camper can be removed but the creator made it hauling his kayaks without removing the camper altogether. The camper has a full-size door with a bottom section that folds down when you want to use it. The camper is light but still sturdy. The creator used some hardwood plywood covered with a poor man's fiberglass. Pine lumber was used for the frame, and it was the easiest part to build. The project is a simple and easy one.
4. DIY Truck Camper Shell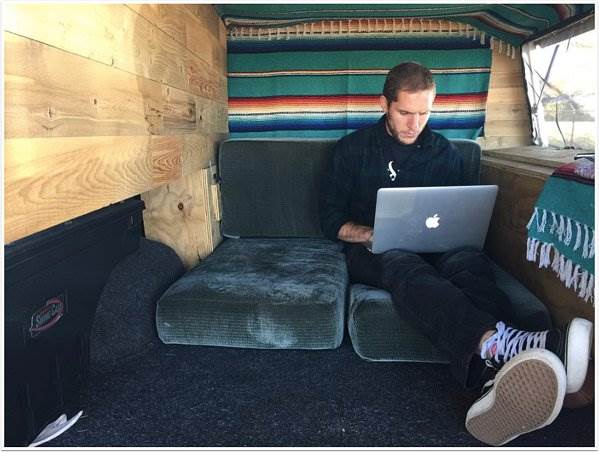 For just $1,500 you can build this camper and it will last for years to come. This project is for you if you're looking to convert your truck into a rest and sleeping space, a bedroom camping space, if you don't want to put up a tent instead, then you can try this guide and see how it was made. Here are a few materials that were purchased for this project.
A Mexican serape blanket, heavy thread, River portable power station, USB LED strong light, fiberglass screening, and much more. In total, all the materials bought cost $1,529.11. You might need some help building this if you don't have the skill level to do the job alone, although the guide will give you a step-by-step view of the project and how it was built from scratch.
5. How to Build a Lightweight DIY Truck Camper Shell
Take a look at another amazing camper shell that is great and lightweight as well. Before you start building this camper shell with the help of this guide you need to know the gross weight of your truck, once you know that you can now determine the materials to use to get the particular weight that will be favorable for your truck so that you don't run into trouble later. The next building step is to get a design for your camper, then start working on the frame, then the electrical system, insulation, and the exterior. You then proceed to install the door and windows. The good thing about this project is that the camper is well ventilated.
6. DIY Camper Shell
A lot of hours of work was put into this camper to come out the way it is. This camper shell is large on the inside and also has a lot of lighting. There is a storage unit that you can daily roll-out from under the bed. There you can store anything you want. The camper is not so easy to build from someone with. Beginner level,  but worth the try.
7. How To Build A Pickup Camper Shell
Phase one of this time-lapse video tutorial is to build the primary structure of the camper shell, this is the frame and everything that will reinforce the frame. The wood skinning and finally the interior building design process. The entire project is easy to build but needs concentrate to follow the guide properly and build this camper without making mistakes.
8. DIY Truck Camper Shell
So, the creator made this truck camper shell with a truck top. He removed his truck roof cover and used it to make a nice camper shell but cutting off the roof and adding something. To make it higher and spacious. He finished the project within 3 days and it turned out amazing, reliable and fun to hang out In.
9. How To Build A Truck Bed Camper Under $400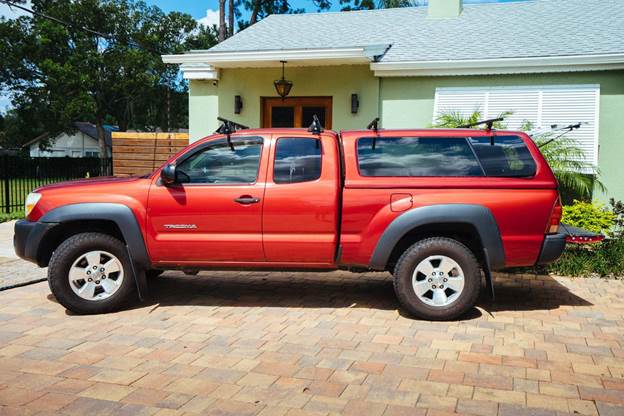 If you are looking to build a truck bed camper without spending so much, you can make this truck bed camper for just $400 in just the materials that you'll use. The first step involves serious planning and designing, Building the frame with some plywood, then the drawers and its components, and Installing them into the bed. They make your curtains and bug netting and the rest is easy and simple to finish.
10. How To Build A Camper Shell
The creator decided to raise the roof instead of creating a whole new roof with wood, then start making frames for the sidewall. The process is seamlessly easy and quick. You can build this with a low woodworking skill level. Just a few pieces of wood plank and board were used to make this camper shell come out so beautiful with white paint to finish the job. The camper is made in such a way that it can easily be detached and attached back to the back of your truck or to any other truck you want to transport it to.
11. DIY Camper Shell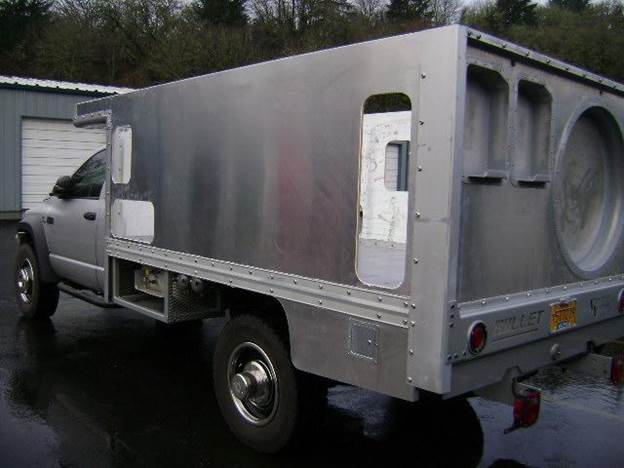 This method is great and durable but very time consuming, you also need to have a strong heavy truck to carry the constructed material that will be mounted on it. Check the guide to see the design that was drawn out by the creator, this will help you have a mental picture of how to start cutting and building this camper shell.
12. DIY Truck Bed Camper
Turn your truck into a cool bed camper. It's easy to make and you will love how it will turn out when you follow this guide to build one for yourself. You need a few tools to work with like a Kreg jig, miter saw 3D printer, glue bottle, plunge router, air nailer, and a few other items. All these tools can be bought from Amazon, you can use the video link to purchase them or search them on your favorite online store.
13. DIY Truck Bed Camper Build
You can build this by yourself, but it's cool to get an extra hand to help because the woodworking process is quite stressful. So, the first step started with some 2x4 being measured and cut into the required shape for the sidewall pieces. The making process is pretty easy but if you're building a truck camper for the first time you need some help or you should just try another guide. The camper was also built in such a way that there is still enough space for storage and other supplies. The creator didn't want to waste any space in his truck.
14. DIY Micro Camper Shell
Here is a time-lapse video that started with the creator measuring and cutting some pieces of wood. This wood piece is to form the frame. The sidewall frame and the roof frame. You will be using a Dewalt 20V MAX combo kit, compact 4-tool. The camper shell is quite small, not as big as the usual camper shell size, but yet it's still functional and reliable. The creator carefully made every piece before mounting it on the truck. Although it's small, it's very comfortable inside. The interior design and the exterior body finishing are to die for. The making process is easy to follow. You can do it alone if you follow the video tutorial with full concentration.
15. DIY Truck Camper Shell
Talk about the fact that the video is dissected into 4 parts that show different processes in the making of the truck camper shell. For example, the 4th part shows how to build the walls, the 3rd part shows how to build the roof. Then, the 2nd part shows the construction of the framework.
The first step has to do with the measurement and cutting of the wood used to build the sidewalls, storage component, the roof, and the boards used to cover the frame. After cutting the assembly began and this project took more than 5 days to finish. Although it's time-consuming, it's also a great build and also serves its purpose as a camper shell.