Having a bike repair stand is incredibly beneficial to any road bike owner. The bike repair stands totally comes in handy to any bike owner whether you own a bike repair shop or not. These repair stand tutorials will give a step by step explanation of how to make different DIY bike repair stands.
If you are serious about maintaining your bike you should consider making a DIY bike repair stand. This tutorial will help you accomplish such goals.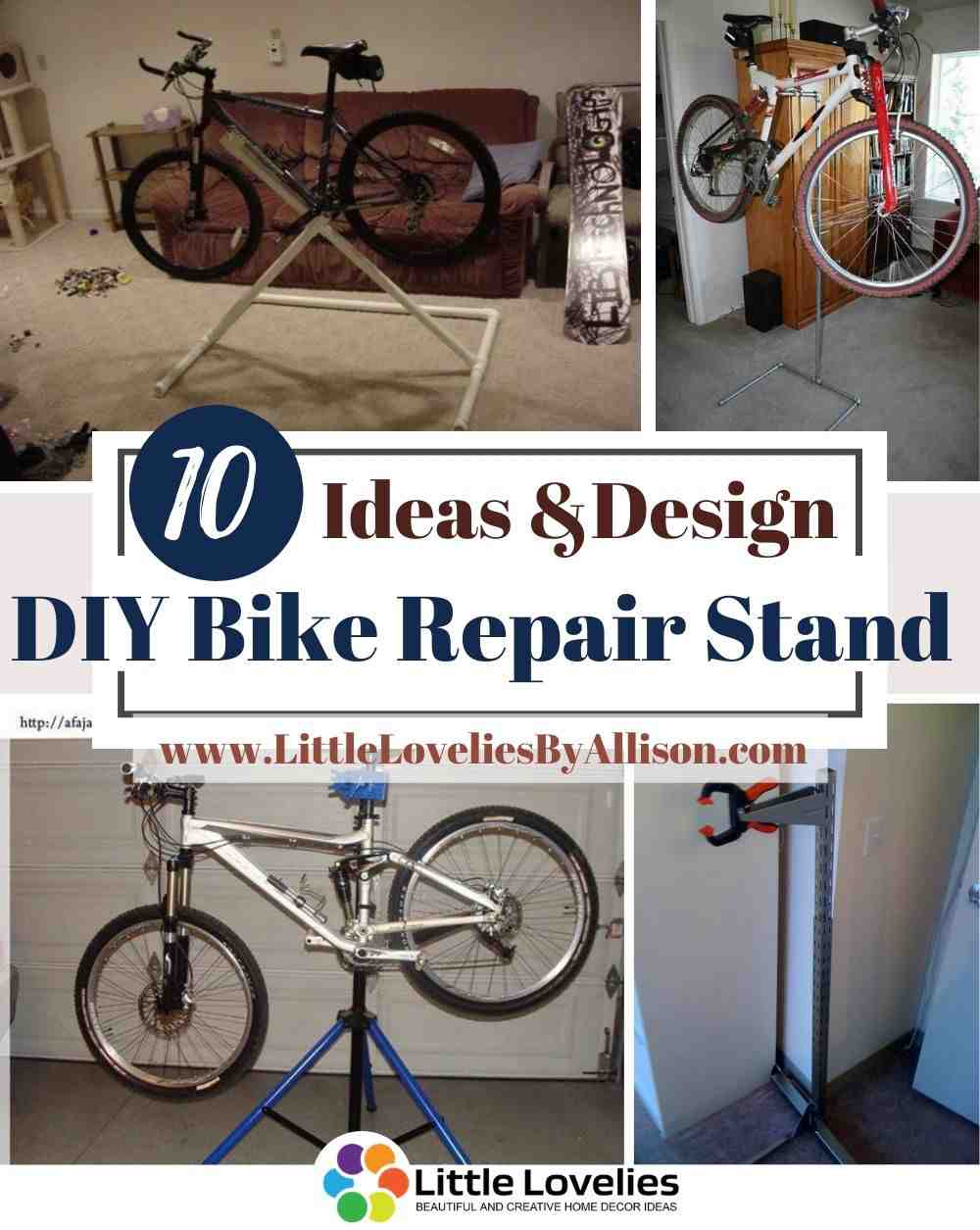 1. DIY Bike Repair Stand
Bike repair stands are very much useful, it secures and gives your bike defined balance causing it to be at the right height and angel. In making this repair stands you will need a 3*4inches pipe, for one end also you will need a 12inches pipe, clamps, screws, and most definitely woods, drilling machine, and a lot more. Setting up this DIY bike repair stand isn't expensive but super doable.
2. Minimalist Bike Repair Stand DIY
Making a DIY minimalist bike repair stand is trying to create something different out of tiny things, these bike repair stands hold up bikes surprising well and the tools used in installing them don't cost at all, all you need are just simple tools which include hack saw, Dremel, heat gun, one and a half to two inches PVC pipe. For the installation, you will have to put it on the wall about an inch above the centerline of your tire, these babies surprisingly stay pretty locked well and serve as clamps.
3. Cheap Bike Repair Stand DIY
This type of bike repair stand isn't expensive, super cheap, and very affordable to make but I won't advise this for a professional who needs something very durable. This bike repair stand is simple to make but won't last for a long time because of the tools used in making this. In making this you will definitely need 38ft 2*4 wood, 2 in screws, two bicycle wall hooks, and lots more. This bike stand is cheap and easy to make, although it's not going to be of professional quality, it could last for a short period.
4. DIY Portable Bike Repair Stand
The portable bike repair stands are very stable and not tippy at all, these portable stands are quite adjustable to the angle of the clam to accommodate different bike geometry and making it possible for the bike to be tilted at any angle you would love. Making this type of repair stand you will need a PA tripod speaker stand, you will also need 1 diameter pipe, pony clamps, 2=1 diameter long black pipe, wood, and lots more. This type of stand is perfect to avoid the situation of not being stable when you are cranking the wheel.
5. DIY Bicycle Repair Stand
This DIY bike repair stand is very functional, simple, and durable. This type of stand is mostly for persons who just prefer the satisfaction that comes with making their own tools. This particular stand isn't that of a professional repair stand but the tools are readily available, easy to work with, and inexpensive. The stand is made almost entirely out of a galvanized pipe. It's strong stuff and doesn't bend, make your base, and put the pipes together. The tutorial will show you how it is done.
6. Portable Bike Repair Stand
This portable bike repair stand can be made from scratch, not intense to make, all you need to make this portable repair stand is a tripod, pony clamp ¾, seat post clamp, and other simple tools. This article shows how you could make this. The pony clamp holds the bike securely and the seat post clamp can keep the pony clamp in any orientation you need. This is super easy to make.
7. DIY PVC Bike Repair Stand
This bike stand is a European style stand with no adjustability & no rotation of the bike. But it also requires no clamp & has no moving parts. It can be used to do mechanical work, wash your bike, or for storage & display, very easy to make and inexpensive. All tools needed for this project are very much available which you may probably have. This repair stand isn't much approved for those who want a professional repair stand.
8. How To Make A Steel Bicycle Repair Stand
Here's a tutorial that shows how to make a steel bicycle repair stand. In this tutorial, the creator shows the making process in detail. This project is all about steel working, the creator uses a few hand tools. I will recommend this tutorial to anyone who is a beginner and who would love to maintain his bike. This repair stand helps you to solve bicycle problems by putting your bike on the stand while keeping your wheels elevated.
9. DIY Bike Repair Stand
This DIY bike repair stand is made of wood. The creator used scrap woods, steel pipes, and rods. The creator explained in detail how he made a DIY bike repair stand. It's super easy and all you need to do is have your material and tools. The video explains step by step how to make a bike stand.
10. DIY Bike Repair Stand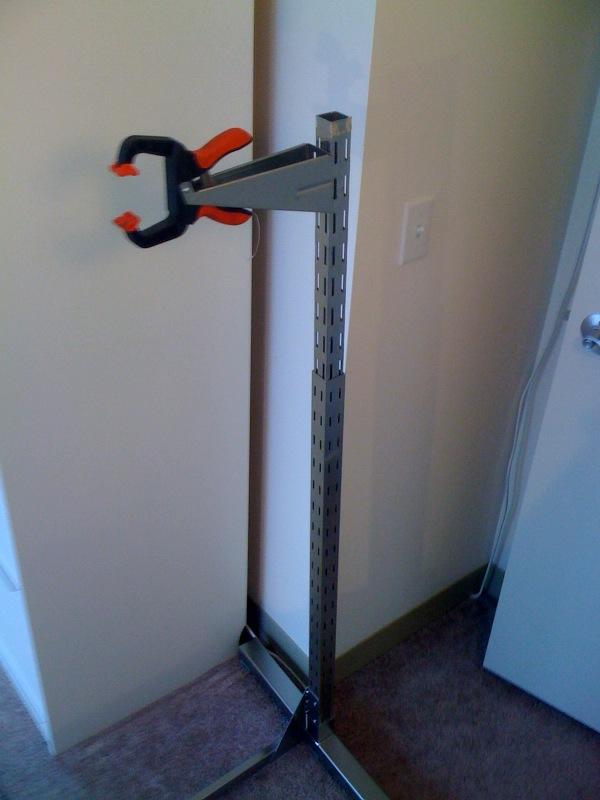 This DIY bike stand is simple to make, inexpensive and the making process is easy. The tools needed for this simple project include BRODER T Foot w/ Braces, BRODER Extendable 39″, BRODER Bracket, you will definitely need clamps so as to put them in place which is  2″ Ratcheting spring Clamp and one 8-32×1 ¾″ Rnd bolt and nut. Assembling the material together takes about 20min-30min, super easy and fun.
Conclusion
A bike repair stand helps to suspend your bicycle for repair and maintenance purposes. If you do not know how to repair or maintain your bicycle, building a stand won't be necessary. However, if you know your way around repairing a bicycle, you should consider building any of the bicycle repairs stands in this article.