Have you noticed your dog scratches your bedsheets occasionally? It's best to act on the problem immediately since it can cause damage to your bedding or furniture. Furthermore, the reason behind this behavior could be severe, and the sooner you find effective ways to fix this issue, the better!
We understand how frustrating this could be. That's why we have assembled this guide to assist you. However, to find an accurate solution suitable for your furry friend, you need to understand why your dog scratches your bedsheets.
Suppose your dog scratches your bed sheets frequently, whether it's a pup or an adult dog. Perhaps, it's a territorial matter or a learned behavior you can out-train. At times, the issue is more profound than what meets the eye; maybe your dog suffers from anxiety. Keep reading to find out more!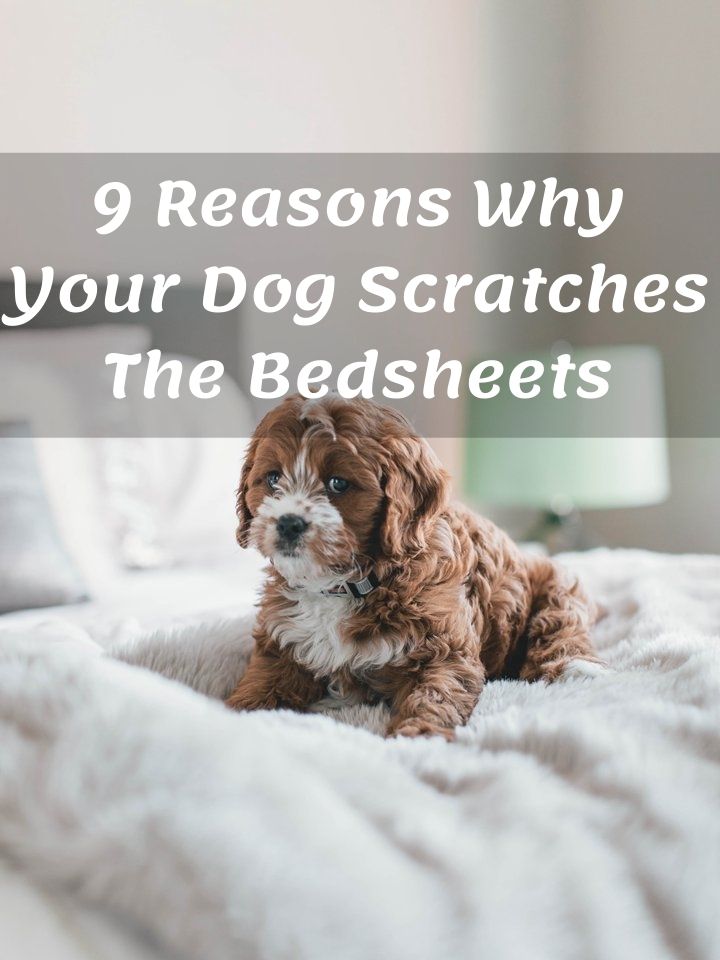 Why Do Dogs Scratch Bedsheets?
Dogs do weird things that are hard to explain most of the time, especially if you are not an expert. A behavioral therapist needs to interpret some of these peculiar habits and since we can't communicate accurately with dogs, it's hard to determine the problem.
While some owners punish their dogs assuming they are misbehaving, it's best to determine why your dog forms various mannerisms. Instead, be more patient and understanding to your dog to ensure it's comfortable.
Occasionally, the underlying issue could be severe; don't trigger more adverse effects. Below are the reasons why dogs scratch bed sheets.
#1. Natural Instinct
We are so used to dogs we tend to forget they descended from the gray wolf. Before dogs were domesticated, they were wild animals, and shelter was one of the essential components of survival.
Dogs dug holes beneath the ground and added heaps of leaves to ensure their shelter was comfortable and safe to shield them from impending danger. These instincts still come into play even though dogs are currently domestic animals.
What's more? Scratching their bedsheets allows your dog to feel safe because if it can control the materials around it, it won't be vulnerable to predatory animals.
If your dog scratches your bed sheets frequently, chances are it's due to natural instincts.
#2. Your Dog is Pregnant
When your dog is pregnant, its maternal instincts may trigger it to scratch your bedsheets. During this time, your dog needs to be highly vigilant and protective to prepare how it will safeguard its puppies from danger.
Simply, your dog may scratch your bedsheets due to pregnancy hormones since it's practicing how to keep her puppies safe once they are born.
#3. Your dog just wants to feel comfortable
You value comfort, and so does your dog! After a long day, your dog just wants to lay down at a comfortable resting spot. While your dog's behavior might be unusual, your furry friend will scratch the bedsheets to make a shelter that's comfortable and enclosed.
Since dogs were wild animals, they still value the protection a den offers, and by making a comfortable and private space, it acts as an improvised den.
Furthermore, dogs love to hide their goodies somewhere safe. It might be scratching the bedsheets to locate its items. Sometimes, your dog might have already eaten its snacks, but the remaining scent is enough to convince your dog otherwise.
#4. Your Dog is marking its Territory
Dogs are territorial animals. They'll feel inclined to compete to boost their egos. At times, you'll notice that dogs pee on the objects they own. While this may be frustrating to you as an owner, they are just stamping their region.
Dogs have sweat glands on their paws that leave their scent on beds; that's why they scratch bed sheets. If a new pet moved in recently, that's the reason why your dog keeps marking its Territory.
If you clean the bed regularly, your dog may feel the need to scratch the bedsheets often to mark their territory. This happens because dogs can notice when their bed is clean or not due to their keen sense of smell. Your dog can also walk in circles to mark its Territory.
#5. Breed
Depending on your dog's breed, some tend to do this behavior more than others. For instance, terriers are used to digging underground to hunt rodents.
Even though dogs aren't wild these days, their instincts come into play, and that's why Terriers are more inclined to scratch bed sheets than any dog breed.
#6. Your Dog learned the behavior from other dogs
Dogs are observant animals, and they tend to copy a lot! If your canine friend has acquaintances, it might be borrowing some of its habits from these dogs, such as scratching the bed.
#7. Boredom
If your dog is bored, it might scratch your bed since it has nothing better to do. If your dog strikes a specific area over and over again, it's a sign of boredom. Instead, you can add stimulating activities to your dog's schedule to ensure it's feeling energized and happy.
#8. Hiding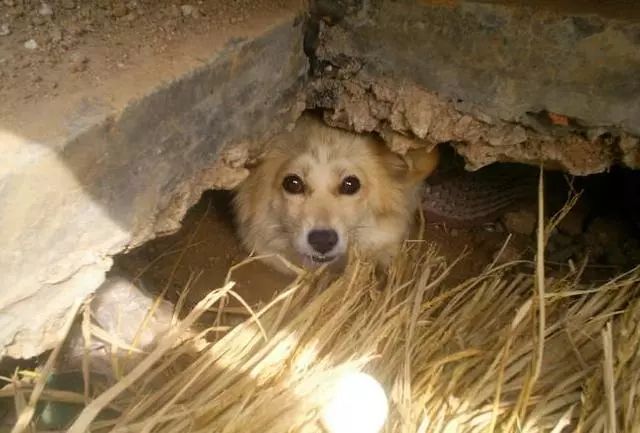 If your dog is scared, it will look for a place to hide due to their instincts. On the flip side, it may be hiding since it wants to camouflage itself from prey before attacking. This reason is due to a dog's ancient instincts, and even though they are currently pampered and domesticated, some habits are hard to out-train since they have been around for years.
#9. Your Dog is Looking for Parasites under its bed
Doggy beds could harbor flea larvae and bacteria. If you haven't washed your dog's bed in a long time, they may be suffering due to fleas or parasite attacks, and that's why they are scratching the bed. Once your dog detects fleas, ticks, or mites, it will start searching for them, making it scratch its bed sheets.
How To Eliminate The Problem
Although the habit can be fun to watch since your dog is just being a dog due to its natural instincts, the issue could turn chaotic.
If your dog scratches the bedsheets occasionally, you need to fix the issue right away to avoid further destruction. Here are several steps proven effective:
#1. Invest in a high-quality bed
If your dog scratches its bed sheets frequently, the fabric could easily turn into a pile of fabric unless you invest in a high-quality bed that will withstand harsh circumstances.
Some companies make beds using cheap materials, and as soon as your furry friend scratches them, they are instantly torn to pieces of fabric. Experts recommend purchasing a doggy bed with a durable cover.
Furthermore, a comfortable bed might hinder your dog from scratching the bedsheets.
#2. Incorporate a no-dog policy
Without a doubt, most of us allow our dogs to sleep on our beds, but when it gets out of hand, it's best to set standard rules to avoid further destruction. You can start by training your dog to sleep somewhere else.
For instance, you can purchase a doggy bed since it will offer additional benefits. Or, you can train your dog to sleep in its kennel.
#3. Trim your dog's nails
If you are worried that your dog scratches your bed frequently, you can trim its nails regularly!
You need to trim your dog's nails every 3-4 weeks. If the claws are still sharp regardless of the trim, you can choose to file them to reduce or prevent the damage.
#4. Assist your dog
Sometimes, your dog might be scratching your bed since it wants to get under the covers. Unlike humans, dogs have paws, and lifting the bedsheets to get in the bed could be a complicated process for them. Instead of sending your dog outside to sleep alone, you can help it to get in bed.
#5. Pay Attention to the temperature levels
Dogs will scratch their bedsheets to regulate the temperature depending on the weather. If it's too hot, they'll find a way to cool their bodies, and if it's too cold, they'll try to get under the covers to absorb the warmth.
Observing how temperature levels affect your dog allows you to help your furry friend sleep well at night. More importantly, it eliminates the need to scratch the bedsheets.
#6. Add activities to ensure your dog is relaxed
At times, your dog scratches the bed sheets due to anxiety. You can incorporate routines that your dog enjoys. For instance, if your canine friend enjoys playing with toys, you can invest in toys that will allow them to focus on something else.
Suppose your dog loves playing a particular game. You can play with them before bedtime to relax his muscles.
#7. Consult a Vet
If you have used all these tips on your canine friend, but there's no change, you can consult your vet. Or, you can ask your vet to recommend great behavioral therapists who will determine the problem and offer practical solutions.
Bonus Tip: Keep your dog's snacks and treats out of bed to ensure they don't scratch your bed to look for their hidden treasures.
Final Words
Seeing your dog scratching the bed sheets can be annoying. Nobody wants to keep purchasing new bed sheets only to be ripped to shreds in a matter of days! We hope that our article has been helpful.