"What can I put in my wax warmer?" Is this something you have been asking yourself? We are here to tell you that your wax warmer can do more than just melt some wax tarts!
Keep reading to explore your love for aromatherapy.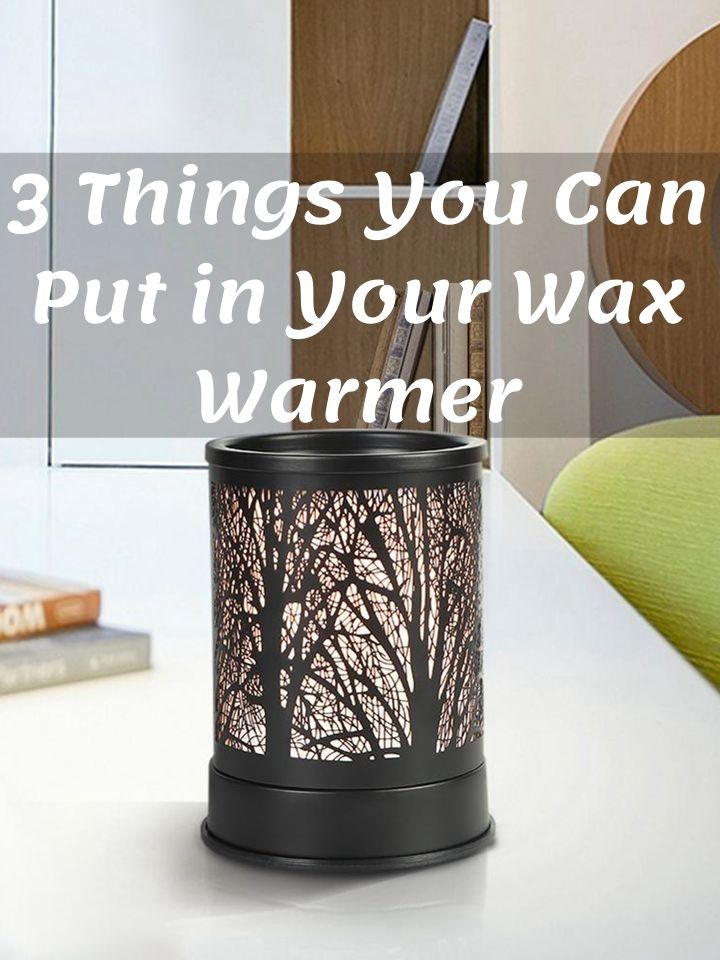 Here's What You Can Put In Your Wax Warmer
#1. Essential oils
Essential oils are great replacements to have in your wax warmer.
Add some water to the melting dish and put in 7-8 drops of essential oil of your choice.
You can fill it with more water when the liquid level decreases. You can alter the intensity of the scent as well.
Add some water if the smell is pungent and put in some extra drops of essential oil if the fragrance isn't strong enough.
You should be careful, though! If the water evaporates entirely, the warmer can risk a fire by overheating.
Essential oils have different benefits. You can use the one you like or mix a few to create your own blend!
Essential Oil Wax Melts
To eliminate the danger of overheating when the water dries out, you can make essential oil wax melts!
What you need
Half cup of soy wax flakes (or beeswax pellets)
1 Tablespoon grapeseed oil (You can substitute it with avocado or coconut oil)
20-25 drops essential oil of your choice
A silicone mold
A double boiler
Instructions
Add the grapeseed oil to the double boiler along with the soy wax flakes to melt them thoroughly.
Remove them from heat and add the essential oils.Optionally, you can put herbs in your wax. Lavender buds, chamomile flowers, or calendula petals will be a great addition to your wax melts!
Pour the mixture into the mold.
Ensure that the wax cools down completely. You can place it in the refrigerator for a few minutes.
Store your wax melts in an air-tight container. If the fragrance is weak, you can put in more drops of essential oil.
#2. Vanilla extract
Use vanilla extract in your wax warmer to make your house smell heavenly! Just like essential oils, put water in your melting dish before the extract.
Vanilla extract on its own will burn and give off an unpleasant odor!
#3. Liquid Potpourri
Liquid potpourri is a mix of fragrance oils and carrier oil (Jojoba or Vitamin-E oil). It is a fragrant substitute for dried flower petals or spices.
You can use it the same way as essential oils and vanilla extract.
Final Words
To sum up, you can use essential oils, vanilla extract, or liquid potpourri in your wax warmer. You can even make your own wax melts with a unique scent instead of buying them from stores.
Just be careful if you're sensitive to strong scents! Some of the fragrances may be too harsh for you.
Comment and let us know which method worked best for you. Also, ask away if you have any questions!