Hermit crabs are a kind of creature that loves moving about, playing, climbing,  digging, and hiding. If you want to make these comfortable for them, provide them with something to aid these activities.
While decorating the house for a Hermit Crab, you can use anything; shells, jars, sticks, platts, fake flowers, netting, strings, and so on. To make the hermit crab toy easier for you to create, here are ten guides below.
1. How To Make Hermit Crab Toys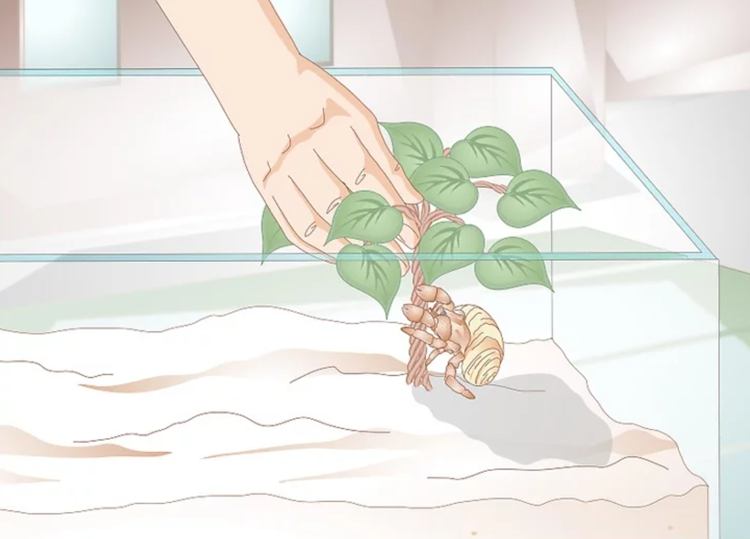 If you want to create a climbing toy for Hermit Crab, you can make a hammock and put four suction cups on the short sides of a rectangular box. Cut a piece of cheesecloth to a rectangle, make two small ones hide on each end of the rectangle, and attach each end to the suction cup on the sides of the rectangular box through the hole.
You can also create a climbing toy by making a mangrove tree using vine. Attach silk leaves to the vine. Twist the vine around the leaf to keep it firm, don't use glue to attach the leaves because they may be toxic to the hermit crab. Wikihow
2. DIY Hermit Crab Toy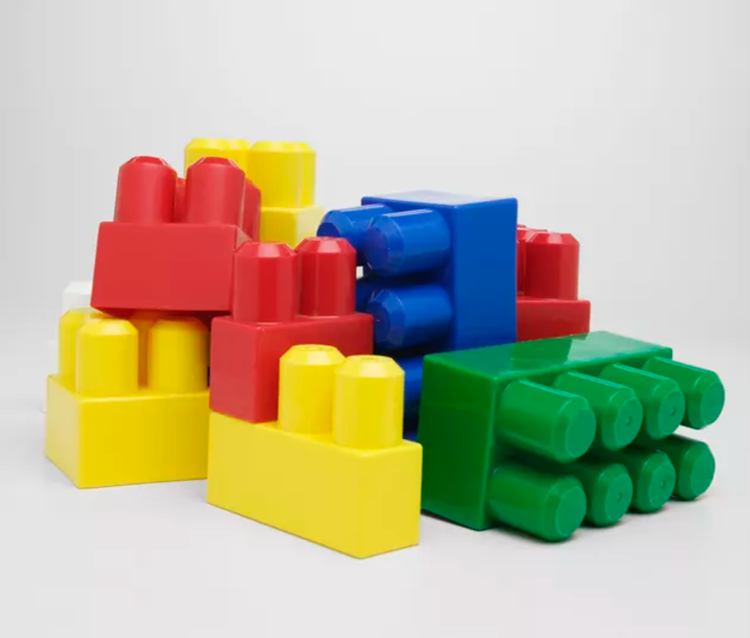 Create a stimulating environment for your hermit crab to play! To do these, check out these steps; get a thick stick and prop it in one corner of the hermit crab. By just doing this, you've already stimulated the playground.
You can now attach a tongue oppressor for the hermit crab to climb the stick like a ladder. In another way round, you can decorate the cage with interlocking plastic blocks to make it more interesting. However, clean the plastic block in hot water before putting them in the crab cage, and if they start to chew the plastic block, remove them from the cage. Cuteness
3. How To Make A Hermit Crab Playground
See here how to make a free hermit crab playground. All you need is a cardboard box, wood stick, some green plants, a paper towel tube, a coconut shell, and a giant slug.  Once you have all these materials, it's time to get to work. The plant and stick are for climbing, while the shell and the coconut shell are for hiding.
4. DIY Hammock For Hermit Crab
This hammock is made from thick felt and popsicle sticks. Get a thick black felt and a pack of popsicle sticks. Double the felt and cut out a triangle from it. Then, take out six popsicle sticks and every two pieces together perpendicularly. Once the popsicle sticks dried, attach each to the angles of the triangle and let them fall on the felt.
5. DIY Crabitat
To make this crabitat. All you need is a large plastic container with a lid for the crab, plan sand, a pot, jar, a small plastic container for water, a small bowl for feeding, netting, wood sticks, and fake flowers (all for climbing). All these are materials you can find ready in your house. There are some other materials you need to get from the store, but these are the essential materials on a fundamental level.
6. DIY Hermit Crab Tank Toys
Get a 25-gallon tank for this hermit crab cage. You can decorate the tank with anything you like or have around the house.  You can make a platform for them as well with popsicle sticks. Get a pack of popsicle sticks and join three pieces together with a hot glue gun to form the leg; repeat that for the three remaining portions. Then, join some popsicle sticks together side by side to go a long rectangle. Attach the legs to it, and you're good to go.
7. DIY Hermit Crab Toy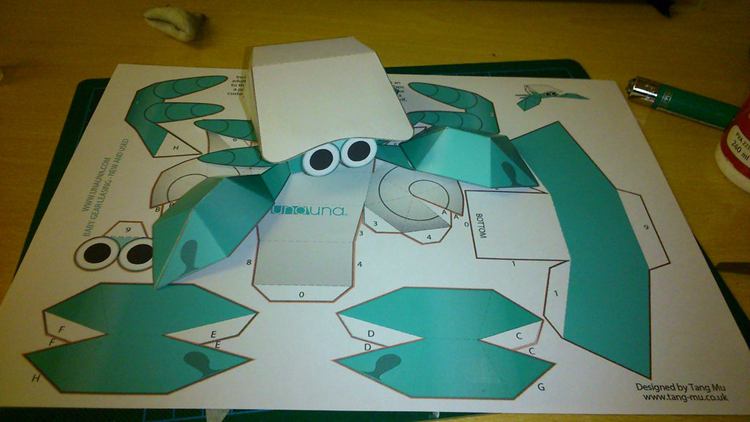 Make this cute hermit crab you within one hour and a single sheet of paper toy A4 card. Aside from the paper, some supplies you will need are glue, a ruler, a pencil, and an empty ballpoint pen.
Run over the dotted lines on the paper card (they will guide you on putting the toy together later). Cut around the solid lines and bend the parts that need to be bent. After that, assemble each piece with glue (PVA glue is good, and you can use double-sided tape, but the tape might fall open anytime). Instructables
8. Hermit Crab Toy Ideas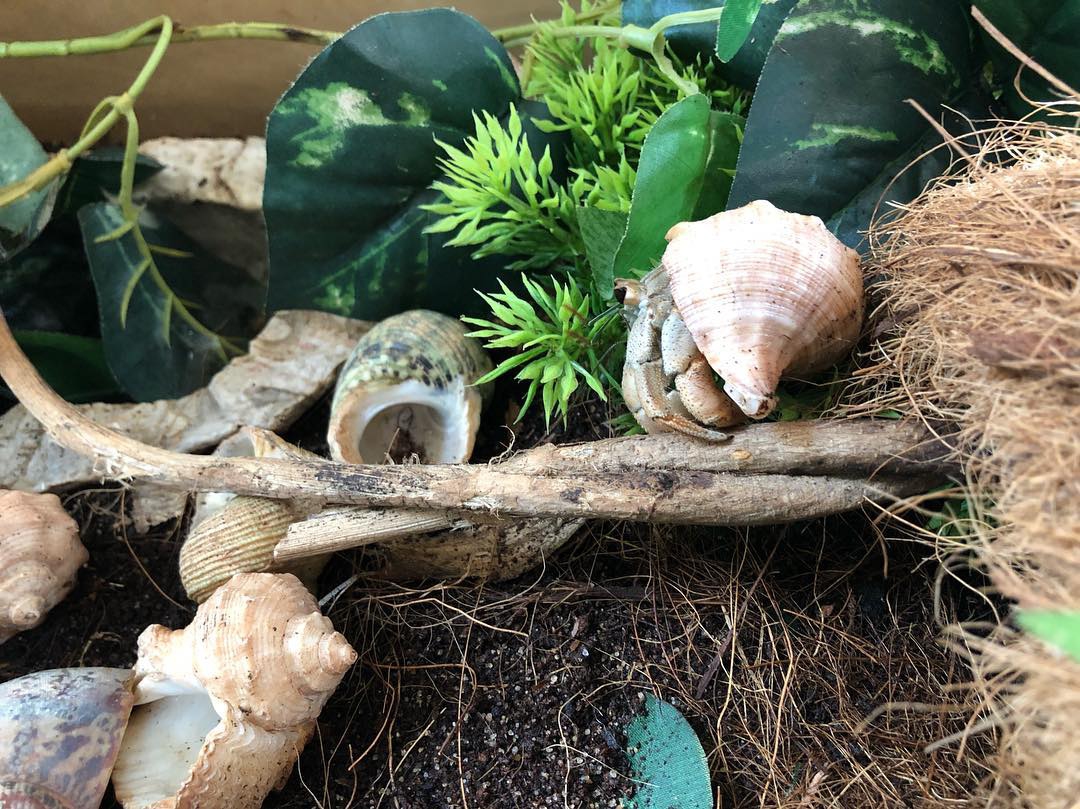 As hermit crabs are curious animals and like to play a lot, most people don't know what toy suits the hermit crab. You can have plastic balls, maple tree branches, and all-natural feathers (not dyed)—the steps in setting up each of these toys. Any toy ball will do except bouncy rubber balls for the plastic ball because the crap can eat the rubber ball. Ping pong, big basketball balls, and other balls are fine.
A natural maple tree is needed for the maple tree branch toy. Get six branches of maple three and hemp cord. Use the hemp cord to tie the six branches together. Hermit Crab Cottage
9. DIY Hermit Crab Maze
Are you wondering how to set up a hermit crab maze? You don't have to worry again. You can make a crab made from lots of cardboard boxes. Go to the nearby store and buy some cardboard boxes (if you have them at home too, it's okay. make sure they're in good shape). Cut a big piece for the base of the maze. Cut others into segments according to the structures. Assemble the designs on the floor with tape, and you're good to go.
10. DIY Hermit Crab Coconut Castle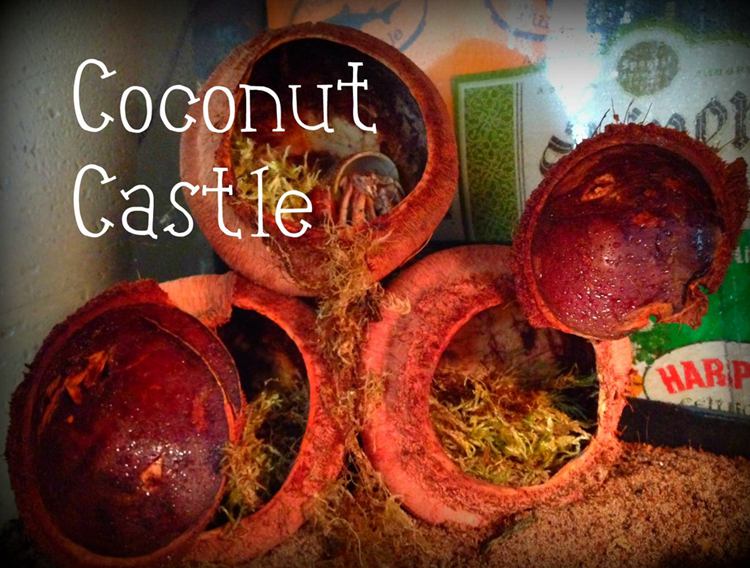 All you need for this hermit crab castle include three young coconuts, a cleaned saw, a cleaned awl,  three large cups, spoons, and a hammer.
Use the awl to remove the plastic wrap and make holes in it. Place the coconut over the cups and collect the water into the cups through the holes. Now cut the coconut from the pointed bottom, don't cut off the bottom all through, leave a small space and use it as the cal for the hermit crab cage. Instructables
Conclusion
There you have it! Ten unique DIY hermit crab toys! They are straightforward to set up and cheap. If you have any DIY hermit crab toy ideas you would like to share, feel free to tell us via the comment section below. Thanks for stopping by.