What do you want to make out of this coming Halloween? I guess a zookeeper will be a perfect role for you during the season. I've gathered nine ways you can style your dress to look like that of a zookeeper.
The zookeeper costumes are straightforward to put together because most of the dresses are what you have ready in your closet. Check below for different styles of zookeeper costumes. Pick one you like, and let's get to work.
1. How To Make A Zookeeper Costume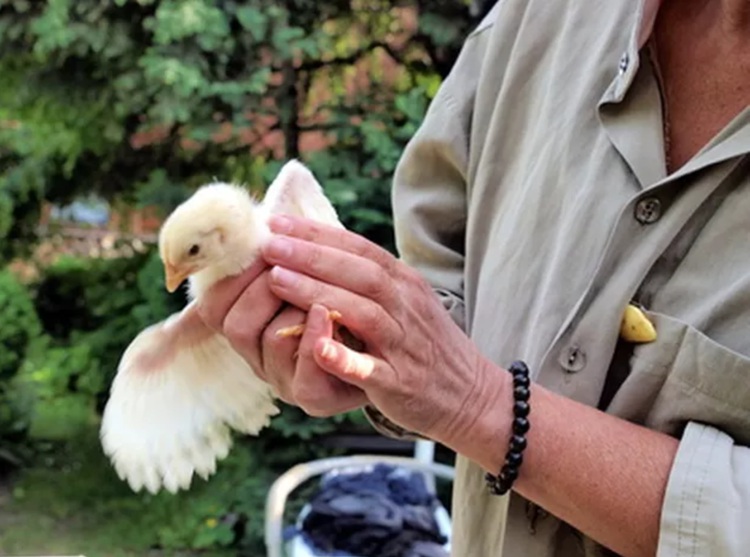 Halloween is a beautiful season to dress like a particular personality you like. You can take any character you want to safari, Steve Irwin. And others. In this zookeeper outfit, khaki is the leading dress for the show. It would be best if you had button-up short-sleeved khaki shorts or cargo pants. These dresses are suitable for zookeeper costumes. But if you need extra warmth, you can add a white long-sleeved shirt and leggings or a thermal shirt and pants under the khaki.
2. DIY Zookeeper Costume For Kids
If your kid wants to be a zookeeper on the coming Halloween, you don't have to worry! Here is a simple way to style your kid's outfit for the zookeeper role. This idea will preserve your pocket and get you a costume that your kid can still be wearing after Halloween. Grab a few pieces of clothing from your kid's closet, and let's get to work. You can add as many accessories as you want to the outfit to make it look funny and adorable.
3. DIY Kids Zookeeper Costume
See here a super simple ready-to-wear costume you can make for your toddler. Jes tried her best to bring out the uniqueness in this last-minute zookeeper costume. You can look at your baby's closet and grab a button-up denim shirt, khaki shorts, a walkie-talkie, and a zookeeper badge.  It is straightforward to put together, cheap, and fast. Check the outfit out in the link below.
4. DIY Zookeeper Costume
Payton was a Denver zookeeper to honor her uncle Will.  See here how to make a fitting costume for Payton. If your kids love stuffed animals, that means it is the best option. Get a dress and customize the Denver logo on it.
If you can get the cloth with the logo in the store, you can easily buy one that suits your taste. Get a matching hat with rope  (tie the rope under her jaw), then lastly, find a pair of black shoes to complete the costume.
5. DIY Safari Halloween Costume
If you need any inspiration on how to style your safari Halloween costume, this video is the best option you can get. The dress ideas were the cheapest as you can sort through your wardrobe and find them.
It would help if you had a dark green hat, ankle boots, knee socks, belt, necktie, vest, and shorts. After putting on all the dresses and the booth, you can leave the shirt alone or wear the vest without the sweater or the shirt alone. It is pretty much fun-filled to determine which one finally.
6. Zookeeper Costume Tutorial
Halloween is here again! Make an adorable zookeeper costume for the season. All you need to make this zookeeper costume for a man include a khaki short, long sleeve khaki shirt, name tag, belt, badge, hiking booth, hiking knee-length socks, and booth.
The name tag is included to make the costume look official. You can add other custom accessories to the costume; for this different effect, a porch is needed. It would be best if you had a hip clip, another little pouch that can hold the bird feeds, or pet feed tied to your waist. And a long strap porch that the zookeeper can use.
7. DIY Stone Age Zookeeper Costume Tutorial
During the stone age, the typical type of dress among the zookeeper or hunter is mainly made from lion skin, leopard skin, or zebra skin materials. This video tutorial has given life to the old way of dressing. If you want to make an ancient zookeeper costume, you should see this video.
The first thing you need to do is go to the fabric store and buy leopard skin materials or any other animal skin fabric you can get. After that, use your old cloth to size the fabric and cut the fabric. In the olden days, they didn't sew the dress. They used to tie it on both sides. Make holes on both sides of your clothing, and you're good to go.
8. Easy Zookeeper Outfit For Ladies
Here is a very easy way to style your zookeeper outfit for ladies; it is straightforward to wear. It would be best to have a shirt, khaki shorts, a knee-length farm booth, and a brown belt. It is a style in the form of a uniform that you can wear every day. You don't need a hat, but if you feel it will look great for you, you can buy a cheap hat from any available store around you to match the costume.
9. Zookeeper Costume
Are you looking for the perfect accessories to complete your costume this Halloween? If yes, then these khaki shorts and shirts from Amazon will be a good fit. It is very cheap and with no import fee. The total cost is $27.99. see the full details of the costume from the link below.
Conclusion
Check out the above zookeeper costumes and grab the necessary dress from your closet. Let make something for Halloween!. They are straightforward to put together,  cheap and fast. Go through the list again and pick from the list of DIY zookeeper costume projects above.