What a retainer does for you is that it helps you keep your teeth in place. The actual price of an original retainer ranges from $200 - $300. However, you can make your own retainer in the comfort of your home with little cost.
Perhaps, most DIY retainer projects may have some side effects on your gum, because of the composition of chemicals in the dental sheet used. You need to go through a lot of alternatives before settling for a DIY. Check all the materials used very well and be assured there is little if no harm.
To save your time, I've gathered 13 different DIY retainers that are amazing for you to try out.
1. DIY $10 Retainer
Are you tired of buying a retainer every time? Have you been trying to make it before? If yes to both questions, that means this will be the best video tutorial to give you all the knowledge you need for the retainer.
All you need include moldable plastic beads, hot water, a ceramic cup, glue, and a spoon. Open the plastic beans and pour some into the spoon.
Pour the small beads inside the hot water in the cup. Use the spoon to pull some mass of the clear moldable plastic from the cup and quickly mold it to the retainer before it gets cold and becomes sticky.
2. DIY Retainer For Beginners
If you're a beginner and you're trying this out for the first time and you're scared of wasting your money on something that will not yield.
Don't worry, this video tutorial will take you through the process of making retainers that look exactly like the one you will get from the dentist with very low cost, and the right mode of applying the retainer.
All you need is hot water, plastiMake, a cup, a spoon, and something to heat the water. After heating the water, pour it inside the cup and add some plastiMake to the water. Leave it for two minutes when it becomes clear.
Use the spoon to get it out and use another glass cup to roll it out. Once you have a flat piece, put it back into the water because, by this time, the plastiMake will be hardened again. Remove it and cut it into the size of a half-circle. Watch the video for the full tutorial.
3. DIY Retainer With A Vacuum Cleaner
Here is another method of making a retainer with lesser cost using a vacuum cleaner and teeth mold and clear polyester sheet, and some other materials like wood, tape, and some blue tacks adhesive.
The first thing you need to do is to prepare a screen for the acrylic sheets. Embed the sheet between 2 wooden frames and secure it with tape on both sides.
Heat the polyester é and use it to cover the teeth mold. Once it becomes cold, remove the sheet that has taken the form of a tooth. Polish it and you're good to go.
4. How To Make A Watermelon Retainer
Do you know you can be a little creative about your retainer? That's one of the beauties of DIY- the ability to customize anything. To make a watermelon retainer, you need a mold, red and green color, and some dental substance. Lick the link below to learn more about the watermelon retainer.
5. How To Make An Orthodontic Retainer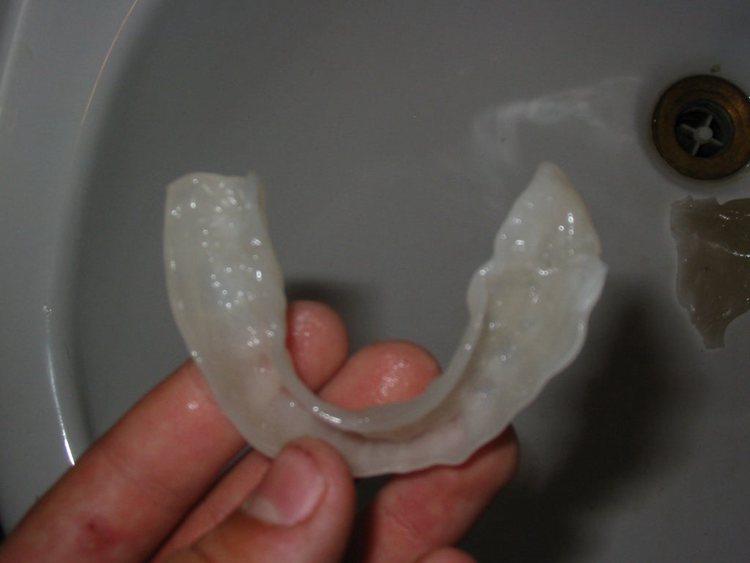 You don't have to spend more money on buying a new retainer when you list the one you're using. I've got a good method for you to make a great retainer at a lesser cost. All you need is a glass cup, microwave, water, and a shape lock plastic.
Fill the glass cup with water and put it inside the microwave to boil for 2 minutes. Then, pour the shape lock plastic into the water and let it stay there until it's all clear. Use a fork to gather all the shape lock plastic into a ball. Once it is clear, pull some of it out and shape it into something that can fit your teeth.
6. How To Make A Fake Retainer Out Of Wax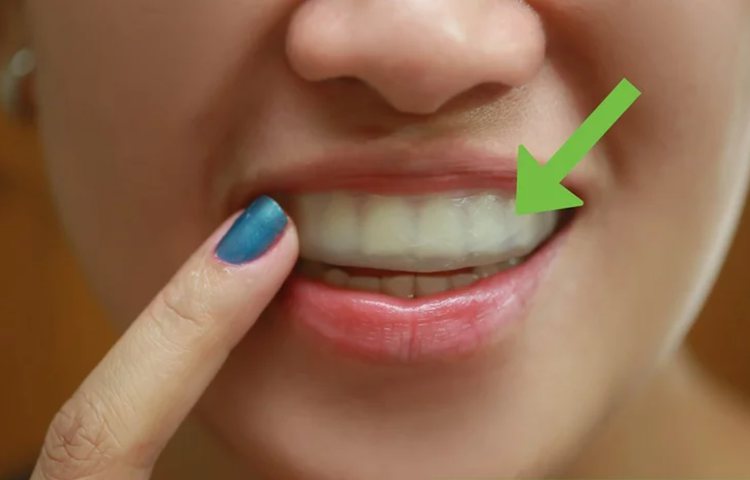 The wait is over! Here is an amazing retainer you can make out of wax to retain your teeth. However, this is more of a decorative technique than a medical procedure. This means that It can't be a replacement for the medical device but it works correctly.
Here is how to prepare your fake retainer; carefully select the wax you want to use (your choice can be based on color or any other product available). Then fill a glass jar with boiling water and mash up the wax to take a malleable form.
Now, press the wax against your upper teeth. Fold it over the teeth and you're good to go. Check the link below to learn about the effect of a fake retainer and how you can make an effective fake retainer.
7. DIY Clear Retainer
All you need for this clear retainer include flour, scissors,  water, hot glue gun, Exacto knife, thermoforming dental sheet, and high heat resistant gloves.
Put some of the flour on a plate and add a little water. Mash the flour up to form a dough. Get a tooth mold, prepare the dental sheet, heat it, and use it to cover the tooth mold. Press the dough on it to cool the sheet and help it take the form of the mold. After some minutes remove it and you have your retainer.
8. How To Make Retainer
See here how to make an amazing retainer by reshaping a mold with pins, pliers, and some substances. The first 5 minutes of the video were on reshaping the tooth mold with a pin.
This is to make sure that the retainer comes out very well. Watch the full video on how to make a retainer from scratch using this method. You should be done making yours in no time.
9. How To Make Clear Retainer
Watch this video to learn more about how to make a clear retainer by yourself. All you need is a mold, a plastic sheet, and something to melt down the plastic sheet. In this video, a machine was used. In case you don't have a machine, you can flame polish the plastic sheet to give you what you want.
10. How To Make A Retainer
What you need for this is a customizable mouth guard. Order the mouth guard and reshape it by dropping it in hot water for some minutes. Use a tongue or anything to stir it while in hot water. After some time remove it and press it against your upper teeth. Check the link below for a full tutorial.
11. DIY Retainer
All you need for this DIY retainer include instamorph moldable plastic pellets, scissors, a glass cup, hot water, and something to stir and pull out the plastic pellets (it can be a spoon, fork, or anything long). Cut open the plastic pellet bag and pour some into the hot water. Allow it to be clear for like 2 minutes. Bring it out and start molding it.
12. DIY Retainers
Learn how to make a quick and cheap retainer by yourself from this video tutorial from Somali. She explains the method she used and the components of the impression kits that allow her to make her own retainer at no cost. If you're a beginner, you should be watching this video as it will be of the best help to you. Click the link below to watch how Somali made her retainer.
13. How To Make Rainbow Retainer
See here how to use colored polymer with clear monomers to make a real, beautiful rainbow retainer. All you need to do is to get a mold, then apply the acrylic colored polymers on it. After applying the color, freeze it with a clear polymer. Once it's frozen. Start trimming and polishing to give you your desired outcome.
Conclusion
I'm sure by now you have found a project that you are willing to make. Well, what are you waiting for? Jump on it immediately. If you are allergic to any of the materials used for any of the DIY retainer projects do not use them!