If you're here, it's because you want to clean a coffee maker, right? You're in luck. I've put together a list of homemade descaling solutions for cleaning and descaling your coffee-making equipment.
Coffee is a wonderful thing. There's nothing better than waking up to the smell of freshly brewed coffee. But keeping your coffee maker running smoothly can be a challenge. Oftentimes, you might need to descale your coffee maker, but just don't know what to use.
If you are a coffee lover like then you probably have your coffee machine running 2-3 times a day or more. However, there's a high chance that there's an excess build-up of coffee inside the machine, especially if you haven't cleaned it before.
Now, coffee might not necessarily be bad for your health if drank in moderation. However, the residue accumulated in the machine over time isn't healthy. Also, you won't want to toss your espresso machine inside a dishwasher as it would definitely ruin it.
Homemade descaling solutions are your best bet. We have put together a couple of recipes for making one from home. All the recipes listed in this article are safe to use for cleaning your espresso machine.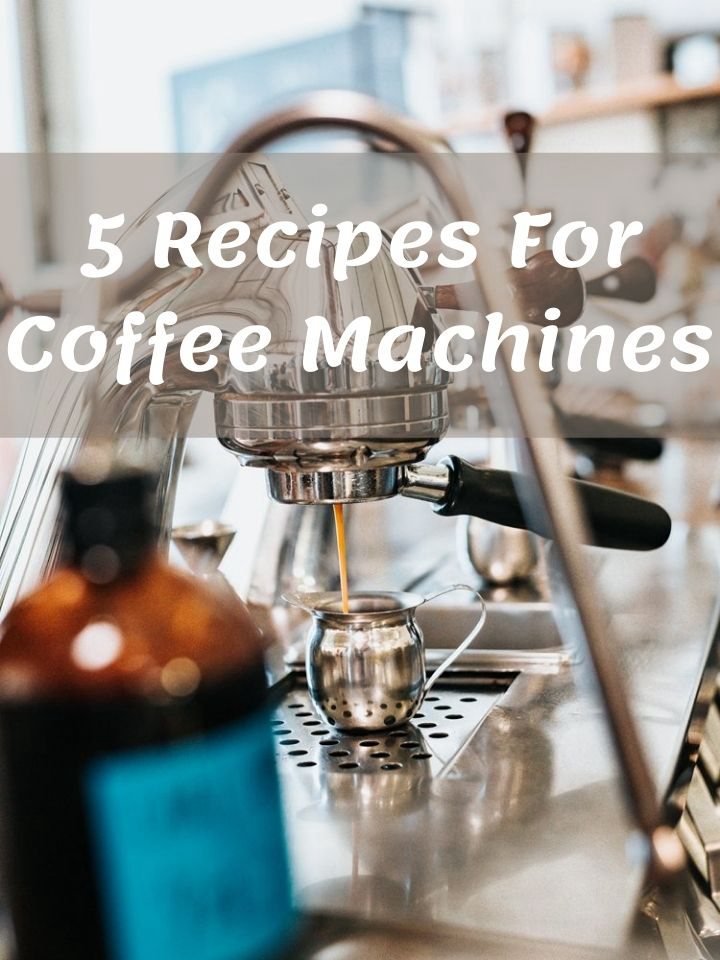 What is a descaling Solution?
Have you ever wondered what it means to descale your espresso machine?  Do you actually need to clean it? Or is there a difference between cleaning and descaling anyway?
Descaling can be a little confusing if you haven't heard of it before. It's not the same as cleaning, which is what most people think of first. Based on this definition, you might think that descaling is just part of cleaning, that you're just taking a step further to clean it even better.
However, descaling is there for the health of your coffee maker and espresso machine. Cleaning helps you take care of any kind of nastiness in the coffee maker, but descaling will deal with the real issue like; how your machine makes water so hot.
I bet you thought descaling and cleaning were the same thing, didn't you? Well … they are similar, but they're not exactly the same.
Is descaling solution better than vinegar?
No matter the product used, descaling is the same. The good part about using vinegar is that it is readily available, but for a descaler, you would have to gather ingredients to make one. Some homemade descaling solution recipes require vinegar while others don't.
The reason for making this article is for your satisfaction. We want you to be able to make a homemade descaling solution with the things you already have in your home. So, if you can't find vinegar on your shelf, you can try out an alternative.
Is a homemade descaler good for a coffee machine?
Yes, you can use a homemade descaler for your coffee machine without having to worry about the appliance going bad. Most of the coffee machines brands out there have their branded descaler, but most of them can be used only once and some of them are overpriced.
A homemade descaler usually contains some of the major ingredients that you will find in branded ones.
5 Homemade Descaling Solution Recipes
Below, you would find 5 homemade descaling solution recipes that work like magic. For a perfect tasting cup of coffee, use any of the recipes below for descaling and thank me later.
1. Baking Soda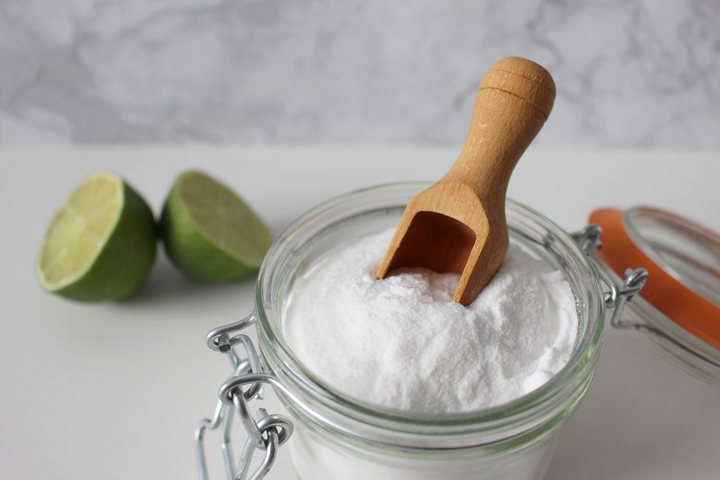 Baking soda is a great option when it comes to homemade descaling solutions. It can be used to clean the outside of your coffee machine and also make the inside fresh. Besides being a cheap method, another benefit of using baking soda to descale your espresso maker is that it won't leave an aftertaste.
Supplies
¼ Cup of baking soda
Lukewarm water
Instructions
Turn off the appliance.
Remove the filter from the coffee maker.
Put lukewarm water into the carafe.
Dissolve ¼ cup of baking soda.
Transfer the baking soda solution into the water chamber of the coffee maker.
Set the carafe on the plate.
Start the brewing process and wait for it to complete.
Get rid of the used water.
Put fresh water inside the water chamber and brew again.
Repeat step 9 until the water in the carafe is as clean as the water from the chamber.
2. Citric Acid
Citric acid is a great substitution. It has a lower pH than vinegar.  If you have been using vinegar to descale your machine, you would notice the scent of vinegar in your coffee which will eventually go away with time. Using citric acid won't leave any weird scents in your coffee. Here's how to descale your espresso machine using citric acid.
Supplies;
1 Tablespoon of citric acid pellets
3 liters of Water
Instructions
In a large jug, add water.
Add 1 tablespoon of citric acid pellets to the jug and mix thoroughly.
Pour it into the reservoir of the coffee machine.
Start brewing with the citric acid solution.
Add fresh water to the reservoir and brew until the former solution is completely gone.
3. Vinegar - Natural Homemade Descaling Solution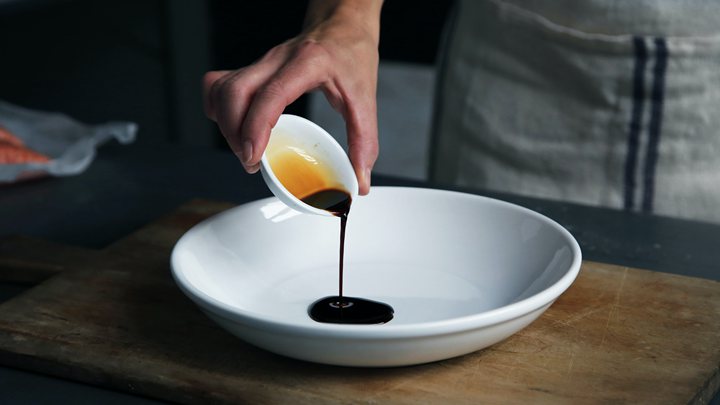 Cleaning a coffee machine with vinegar is one of those things that most people don't know and end up wasting money. Cleaning your coffee machine with vinegar can be a very affordable way to make sure you are getting the best tasting cup of coffee possible from your machine.
Using this method is great, however, get ready to scent vinegar. But who doesn't like the smell of vinegar? After all, it is natural. Try this simple and easy tip for descaling your coffee machine. It will help you to maintain a clean look as well as a great-tasting cup of coffee.
Supplies
4 cups of undiluted vinegar'
Instructions
Add 4 cups of undiluted vinegar into the reservoir of your coffee machine.
Let it stand for 20-35 minutes.
Start the brewing process as you normally would with fresh water.
Use fresh water to brew a couple of times until the smell of vinegar is gone.
4. Water Softening Pellets
Cleaning coffee machines descaling with soft water can be quite challenging due to the fact that there are so many types of chemicals. The hard water is particularly dangerous to the coffee machine because it can sometimes clog the little openings and prevent water from flowing through.
This method is not the best option, but if done correctly, you'd have a well-descaled coffee machine. Also, it is one of the cheapest methods out there. To use this method, simply follow the instructions that come with your water softening system.
5. Lemon Juice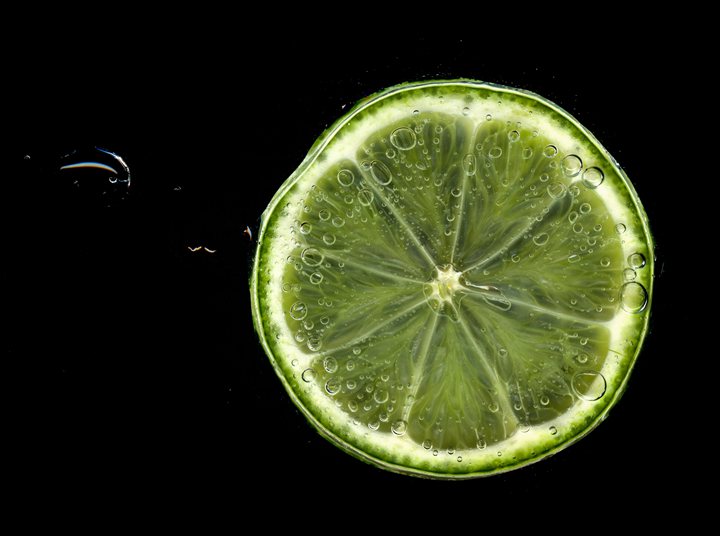 Cleaning with Lemon Juice is a very cost-effective way of cleaning your coffee machine. If you are concerned about the scent of vinegar and you do not want to risk blocking your machine with water softening pellets, try lemon juice. It is safe and cheap to use.
The only downside of using lemon juice is that you are going to need a lot of lemons for the process. I wouldn't advise buying lemon juice, for this descaling solution, we want an all-natural extract, and the best way to get this is by grabbing a couple of lemons, squeezing the juice out, and fine-filtering the extract making sure there's no residue.
Supplies
Filtered lemon juice
Water
Instructions
Remove any coffee grounds from the machine.
Run a quick brew with fresh water to make sure most of the coffee debris is off.
Pour out the water from the carafe that was just brewed.
Make a mixture of water and lemon juice in equal parts.
Pour the lemon mixture into the reservoir.
Allow the lemon mixture to sit for 20-30 minutes undisturbed.
Add a paper filter to the filter basket.
Run another brew with the lemon water in the reservoir.
Repeat steps 5, and 8 as desired.
Fill up the reservoir with clean water and brew until the lemon solution is completely gone.
Other Tips For Cleaning Your Coffee Maker
Take off removable parts and wash them with warm water.
Do not clean parts with a metal sponge.
Descale your coffee maker at least every 6 months.
Do not use a dishwasher.
Final Thoughts
You've read this article all the way down to this point in time you must be, like me, a coffee lover. We love our coffee and we love to drink it every morning to boost our morale for the day. A bad-tasting cup is enough to ruin your day!
A few times a year, you must descale your coffee machine. This is the simplest way to maintain good-tasting coffee without much hassle. There are plenty of opinions on how often to descale your machine, but I've found that a once every six months schedule works pretty well for me. It is an unavoidable fact of owning a coffee machine - You will eventually have to "descale" or clean it.
Before cleaning your coffee machine, always empty out any remaining beans or grounds, and when the descaling process is complete, run two taps of cold water through the machine. I hope this article has been helpful to you. Thanks for stopping by.