Spiders are definitely not welcomed in my home, those little rascals are uninvited guests that can choose to multiply, let's not even talk about the very annoying webs that sometimes get in your way while moving around the house.
Even your perfect POP ceiling could be completely ruined by those pesky little rascals. I had a very serious spider issue in my home but thanks to most of the remedies in this article, I was able to address the issue once and for all.
If you are tired of seeing spiders, or you have kids who tremble at the sight of spiders, we have compiled a list of easy ways to keep spiders away from your home.
The best part is, you might not have to kill them and thus leave stains on your wall, after applying some of the techniques listed below, the spiders would have no other choice than to run away from your home.
Why do house spiders come inside?
Spiders can come inside your home for various reasons, one of which is to escape the harsh weather outside  — Yes, as annoying as this may seem, your home provides shelter for the eight legged creatures.
Another reason why they'll invade your home is to look for food, if you have a couple of insects flying around your home here and there, they can attract spiders, I mean, they have got to feed and those insects are like an all you can eat buffet.
This final reason might seem weird but it is very true, spiders might be invading your home in search of a mating partner. And yes, I totally agree with you, let them take their business far away from your home!
When spiders come into your home, there's a very slim chance of them leaving, I mean, who would want to leave where there's good weather, food and you know what!
15 Ways To Keep Spiders Away From Your Home
1. Get A Pet Cat
If you are okay with having a cat in your home then try this method. Cats are very inquisitive animals and they'll want to access every nook and cranny of your home, they'll help drive a couple of spiders away but you shouldn't settle for this if you have a very serious spider problem at home.
Cats will chase anything that moves including spiders. Get a cat today and watch it do the trick. However, the cat might not be able to deal with those spiders on the ceiling.
2. Peppermint Oil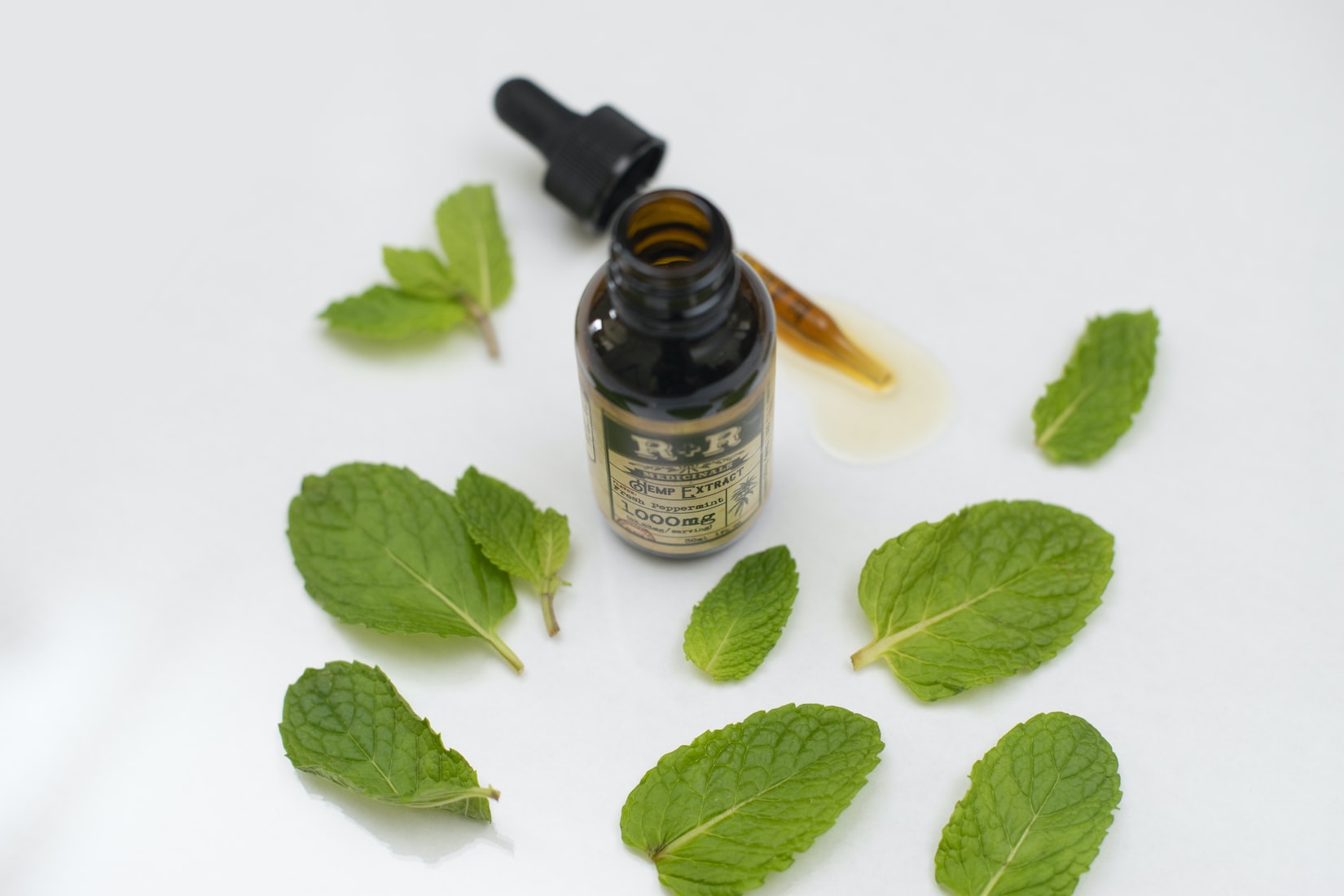 Yes! Spiders also have a unique sense of smell, and you can use this to your advantage. There are specific scents that will drive spiders away from your home and one of those fragrances is peppermint oil. In fact, you would find peppermint oil inside some insecticides used to repel spiders.
Ingredients
Water
Dish soap
Peppermint oil
Recipe
In a 20 Oz spray bottle put six drops of peppermint oil.
Fill up the spray bottle with water.
Put 8-10 drops of dish soap.
Close the spray bottle.
Spray where you don't want spiders at least once every week.
3. Peppermint Plant
Here is another method that has proven to be effective in keeping spiders away. You can make a DIY hanging planter and sow a peppermint plant next to where you usually have spiders, make sure the soil is good enough for the plant to flourish.
The plant would emit the dreaded scent that will make the spiders flee. If you ask me, I think this is a great way to beautify your space and also drive spiders away.
4. Clean Up
Research has shown that some species of spiders do not like being in the open and would often find stuffed nooks and crannies to hide. Regularly cleaning your home would likely make the spiders uncomfortable and go away. As an addition, cleaning up would get rid of little food particles that attract insects.
5. Use Window And Door Nets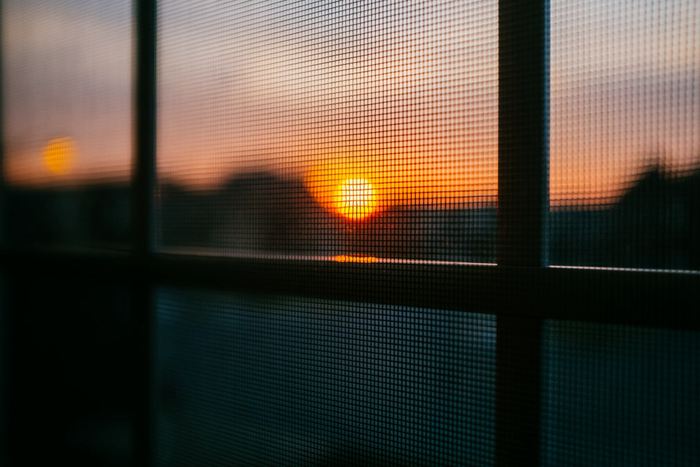 This is one of the most ignored things in some homes. Covering up your windows and doors with nets would make it hard for insects to come in. Some insects are attracted to light sources in your home especially at night, covering up all your windows and doors with durable nets would keep insects away and thus keep spiders away.
6. Hair Spray
Using hair spray is a cool alternative if you do not have insecticide at home. The content of hair spray is more than enough to immobilize the spider. Simply spray it directly on the spider. It's the perfect stun for spiders that most people aren't aware of. You can choose to capture or kill the spider after using the spray on it.
7. Turn Off Outdoor Lights
You can stop insects from coming into your home and inviting spiders also by simply using window and door nets, but the lights outside your home can also attract insects and spiders. A quick and easy fix would be to turn off outdoor lights.
However, if you must use outdoor lights for security, you can resolve to use insect repellents around the bulb areas.
8. Vinegar
Here's another proven method of driving spiders away from your home. Vinegar has an acetic acid composition which is a great repellent for the eight-legged demons. Making this recipe is very easy. You'll need;
Ingredients
Vinegar ½ portion.
Water ½ portion.
Instructions
Get a spray bottle and fill it with ½ water.
Add just about the same amount of vinegar into the spray bottle.
Give it a light shake.
Spray it on areas where you have spiders, also spray it in holes and cracks where insects could come in.
9. DIY Spider Killer With Household Items
This has got to be one of the funniest methods for killing a spider from Marshall Edgar. But, it does work! In this DIY tutorial, he shows you how to make your very own spider killer using items that are already in your house. In that awkward moment when there's no bug spray around and there's a spider just there on your wall, this method could come in handy. Be careful though.
10. Ladybugs
If you don't mind having a ladybug or two in your home or garden you can adopt this method. Ladybugs will help get rid of all insects that spiders love to eat thereby leaving the spider with no other choice than to source food somewhere else.
11. Cedar
The smell of cedar is not something that spiders are a fan of. You can use this to your advantage by sprinkling some cedar mulch around your home, little is okay, you do not have to sprinkle too much.
You can also use cedar oil, it has been tested and is trusted to keep spiders away from your home and surroundings.
12. Garlic
This is a root vegetable that has a very strong smell. Some humans do not like the scent of garlic. If you and your family members have no issues with the smell from garlic you can use it to send those pesky little spiders away from your home.
Instructions
Crush 15 or more Garlic cloves and wrap in a cloth.
Squeeze the cloth to bring out the garlic juice.
Put the extract inside a spray bottle.
Spray it where you have spiders.
Repeat once every week and they'll be gone for good.
13. Bleach
Most of us already have this in our homes. Yup! The one you use to get stains off your white clothes. It is a great repellent for spiders. Simply sprinkle or spray the bleach where you have spiders and it should drive them away with time.
Be careful while sprinkling, bleach contains chemicals that can harm your wood and other household items.
14. Citrus
Citrus fruits like lemons, grapes, and oranges contain acetic acids that spiders very much hate. You can simply make a citrus solution by purchasing a couple of oranges, lemons, and grapes, then squeeze the juice out of them into a spray bottle, add a little water and use it in areas where you have spiders, you'll drive them crazy.
15. Essential Oils
They are a couple of essential oils that spiders do not like. You can purchase them and spray or sprinkle them around your home to keep spiders away. Some of the oils include;
Rose
Cinnamon
Lavender
Eucalyptus
Tea Tree
Citronella
How To Get Rid Of Spider Eggs
If you have been able to send spiders away but you still see their eggs around, this is a sign that you might have more spiders around if you do not get rid of the eggs. Here is a video tutorial that shows you four easy steps of how to get rid of spider eggs like a pro!
Final Words
When dealing with spiders be sure to wear protective gear especially when you are dealing with poisonous species. If the spiders in your home are deadly ones, you might want to contact a professional to help with the extermination.
That's a wrap! All of the tips and methods listed above should help you keep spiders away from your home for good. Thanks for stopping by!